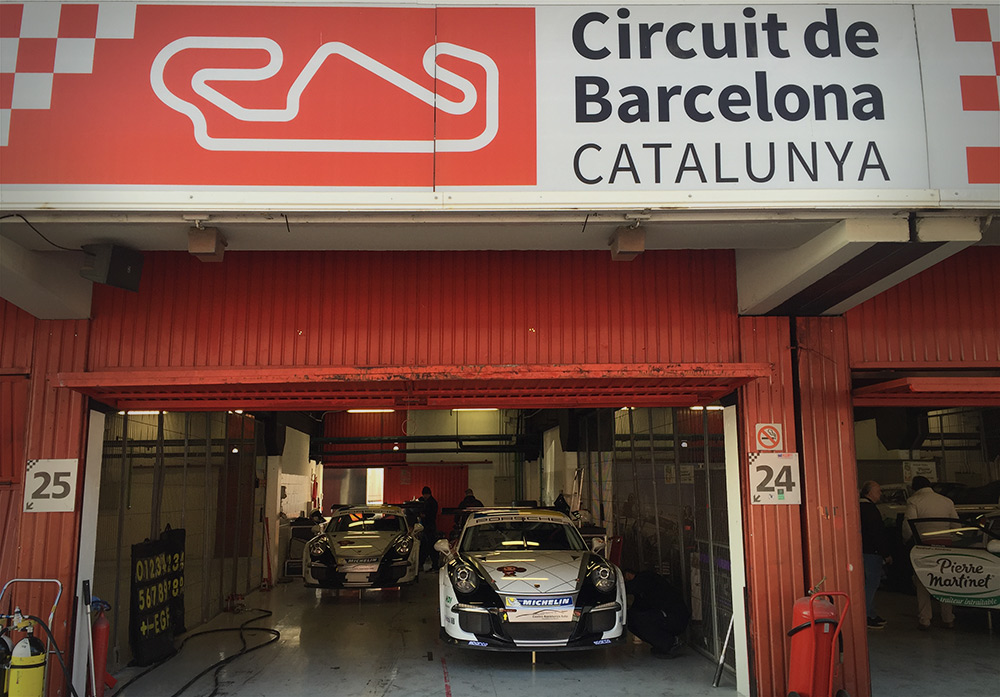 As usual, new racing season begins with an overture - a testing session on a new track. Oleksander Gaidai and Tsunami RT went to get acquainted with the Spanish Circuit de Barcelona-Catalunya.
Barcelona met our team very friendly and gave us the opportunity for a detailed recce. Three testing days, 450 racing kilometers and two types of tarmac- wet and dry - are the perfect form of a training session.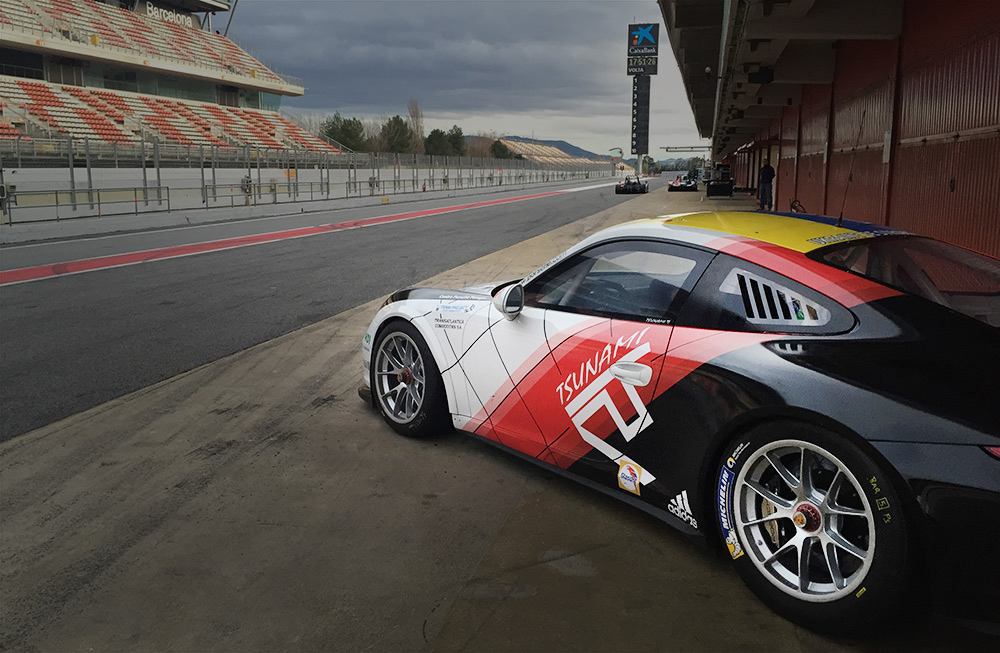 O.Gaidai: "It was really great, we did a lot of work. When running tests you are searching for your maximum and the car's maximum on this very track. The only way to do this is to go off the hook of risk and your own comfort. Well, I damaged the front bumper and the fender: my rear wheels touched the slick remains on a wet place, and I bumped into the fence as the result. But everything is okay, now I know this track."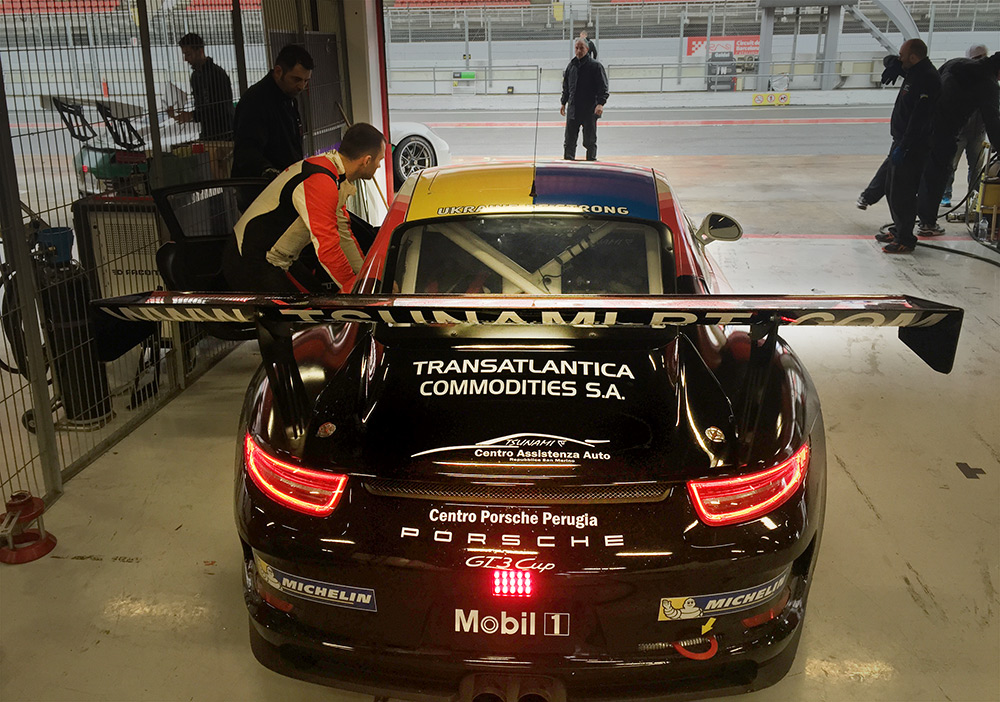 Before Porsche Carrera Cup official tests, Tsunami RT plans their own tests and something else... But we will tell about it a little later. Follow our news: the racing season has begun!