Padova: Tsunami RT is officially affiliated with Centro Porsche Padova. The agreement is valid for the 2016 and 2017 Carrera Cup Italia seasons. The two year contract was signed yesterday in Padova by Luca Baldin, CFO of Porsche Italia and CEO of Centro Porsche Padova and Stelios Fakalis, Tsunami RT Manager.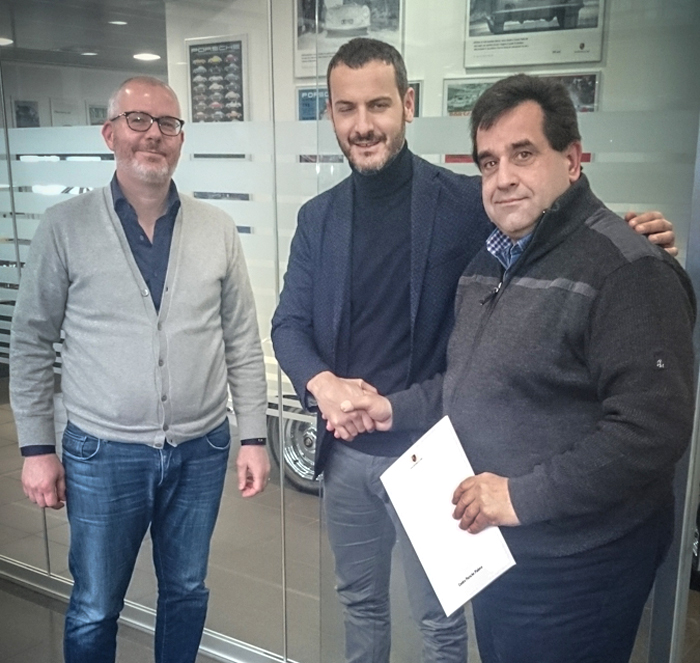 From left: Stefano Bacchin, Used Cars and Motorsport Responsible at Centro Porsche Padova with Porsche Italia CFO & Centro Porsche Padova CEO Luca Baldin
and Tsunami RT Team Manager Stelios Fakalis right after the signing of the agreement between Centro Porsche Padova and Tsunami RT
The alliance with Centro Porsche Padova demonstrates the professionalism of the San Marino based team and its dedication to the Italian Carrera Cup that celebrates its 10 years in 2016.
According to the agreement, the team is renamed to Tsunami RT Centro Porsche Padova and is qualified to provide customer services in conformity to the official Porsche standards.