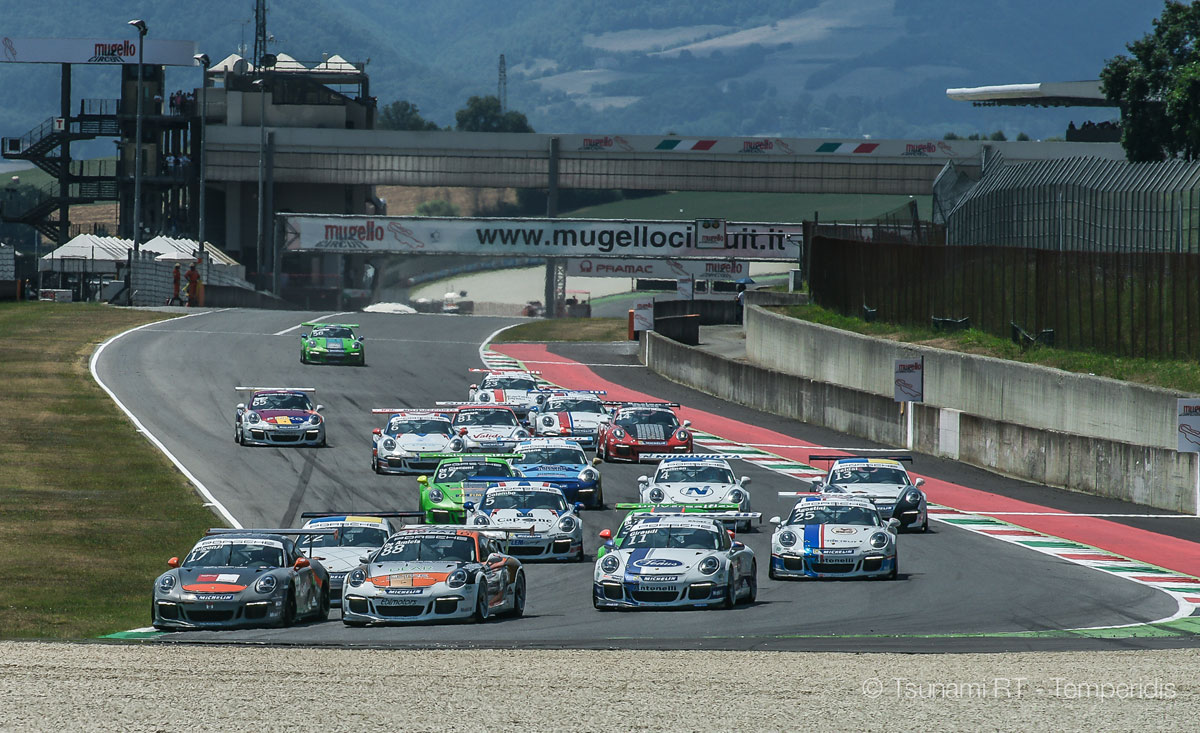 We traditionally see in the top of the summer in Mugello! Fabulous Tuscany views, extremely interesting track that has gifted us with lots of thrills both in rainy conditions and on dry asphalt. What can also embellish the summerly Mugello? Perhaps it would be good to turn the heat down a little bit, but weather observers promise to do it just for the racing weekend. You must admit that +26°C is much more pleasant that +33°C, especially in a closed car with the full racing equipment...
When we asked to tell about the plans for the race in Mugello, Côme Ledogar briefly responded: "I am going to win". This guy is laconic in general, so the other drivers had to carry the can for him.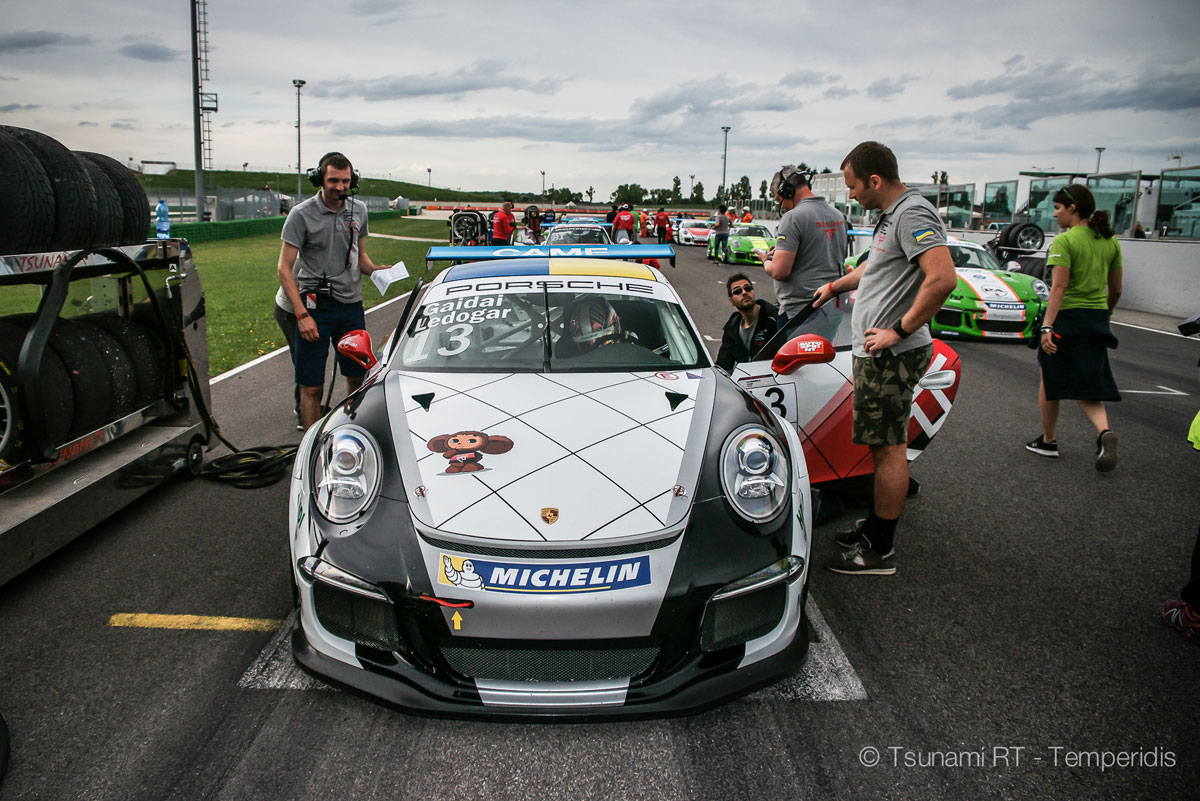 O. Gaidai: "We need to grab maximum points from every race. It is mid season and usually this is the time when all drivers know where they can be by the end of the year. We need to keep good pace to win overall and teams champ!"
M. Grenier: "Mugello is like a home race for me here because i live close to Mugello. I expect a good weekend. Last race was a nightmare for me personally but we will fight back!"
M. Torta: "For me Mugello is "new". I saw the circuit many years ago. It will be difficult but so interesting. Team have got a lot of data and we need to work and improve from free practice".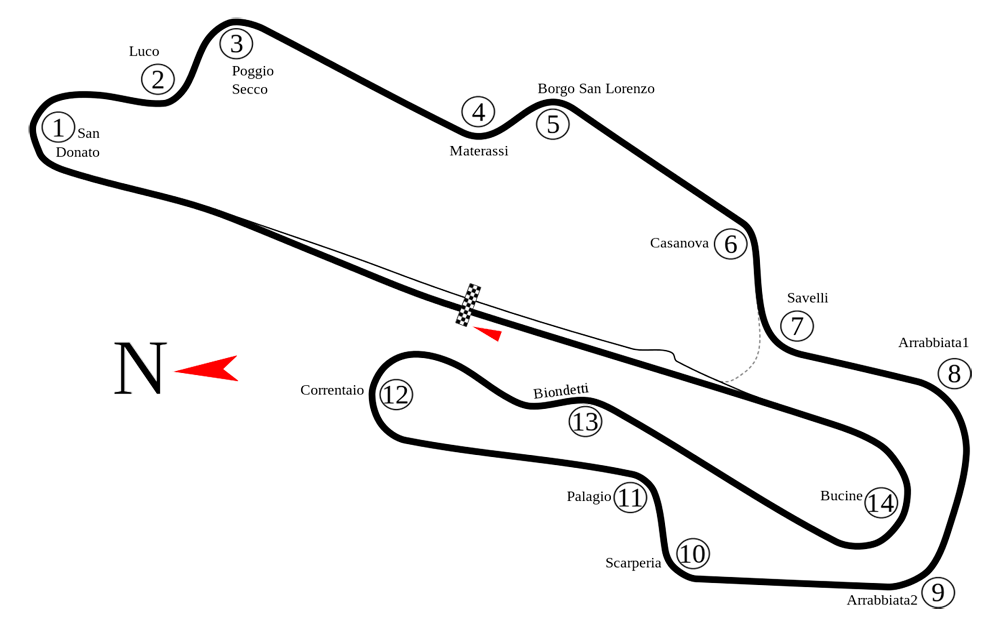 Autodromo Internazionale del Mugello
Designed: 1973
Opened: 1974
Lap length: 5.245 km
Direction: clockwise
Turns: 15
Best lap time: 1:34.316 (Gary Hauser, Dallara Renault, 2014)
For those who have forgotten which format the Porsche Carrera Cup Italia weekends has, we remind: two free practices, two qualifications and three races: two short ones, 25 minutes long, and 45-minute endurance on Sunday.
The cars in Tsunami RT – Centro Porsche Padova colors will enter the Mugello circuit for the first time at 9 a.m. on Friday. The qualifications start at 4:40 p.m.
The start of the first short race is waiting for us at 11:10 a.m. of Saturday morning, and the second one starts at 6:20 p.m. The Sunday race starts at 4:10 p.m. Please pay attention: we indicate the local time!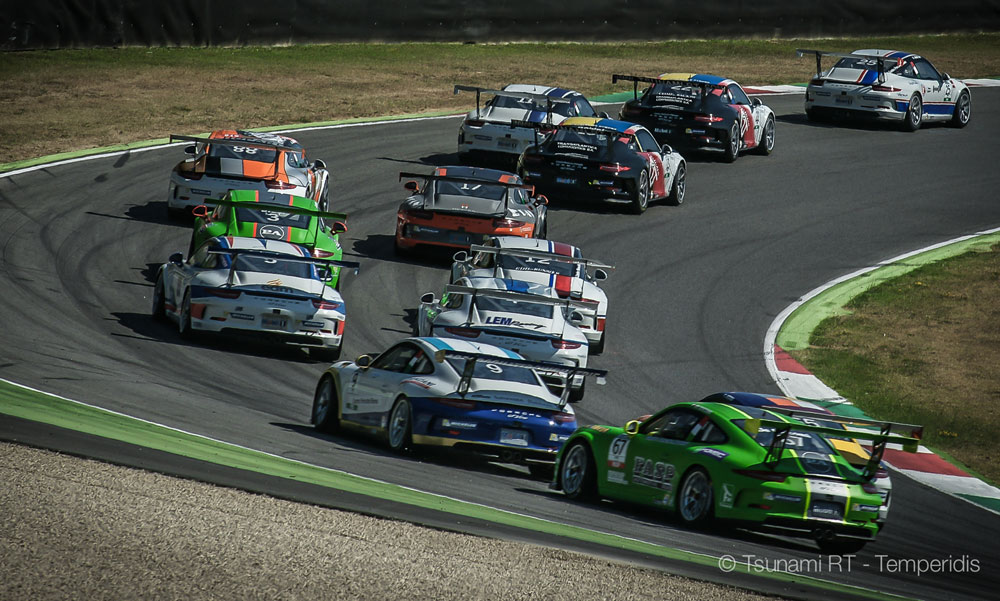 Follow our news on our Facebook page and follow the live broadcasting of the Mugello weekend on carreracupitalia.it. You'll never have a dull moment with us, you know that!