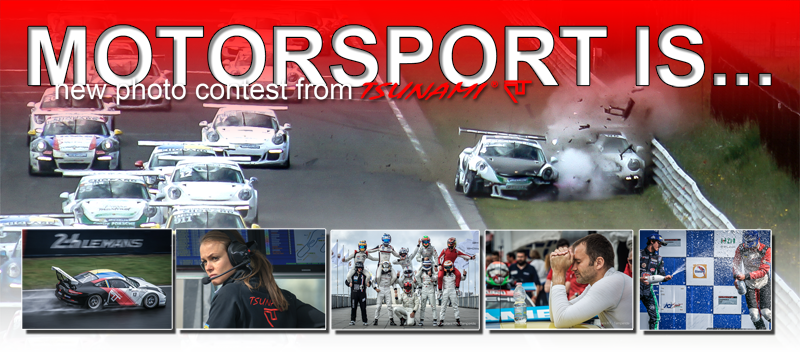 Dear friends, Tsunami RT Centro Porsche Padova announce a new photo contest. Do you remember a famous chewing gum "Love is..." with its funny inserts? So, let us think about "Motorsport is..."
Send your photos illustrating motorsport in all its forms, with signatures beginning with words "Motorsport is..." to the following address: This email address is being protected from spambots. You need JavaScript enabled to view it.. Funny and serious, let your photos tell about what the motor sport means to you!

Please pay attention: you have to be the author of the photo or be on it. But maybe you think that the best illustration of the motor sport is a photo from the Tsunami RT galleries. We accept our photos with your captions in the separate category.

And of course we invite you to see the album on Facebook and vote with your Likes for the photos that fit best. The winners will receive the Tsunami RT brand prizes.

The contest already started! The finish is on August 25 (the end of the period when we accept the photos). The podium ceremony is on the beginning of September.

Go on!