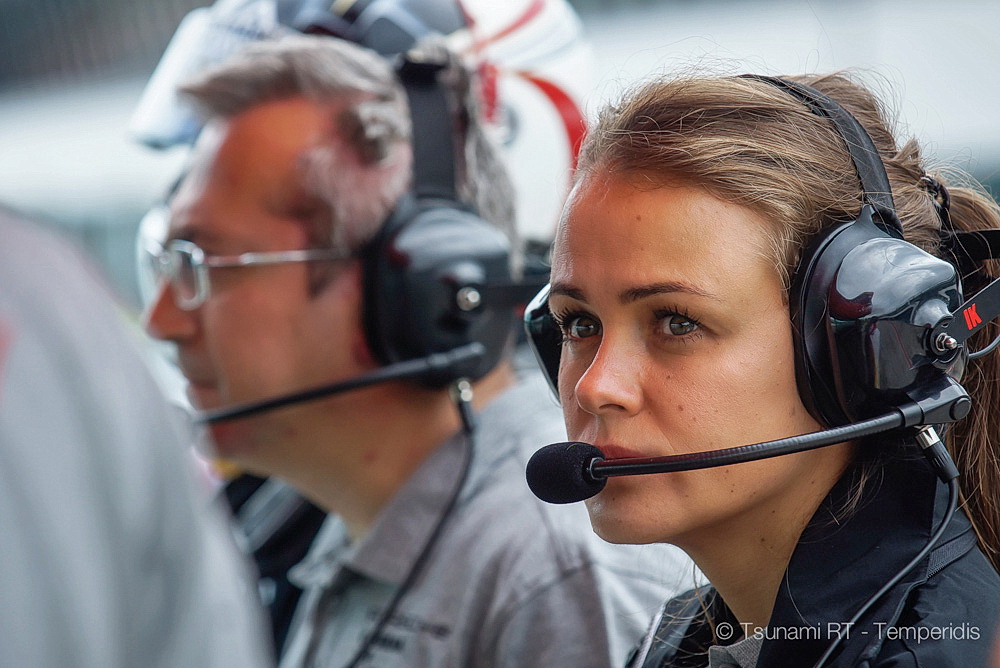 Engines are shut down, helmets are taken off, and we even drank all the prize champagne. We are the champions. It is time to sum it up, and it means that we are going to listen to the Tsunami RT team director, Irina Kolomeitseva.

- Let us first talk about each driver of the team.

Irina Kolomeitseva: "Let us begin from Alessio Rovera then. I was watching his progress, his desire to win, high motivation during the season. He is great. He did not face down even having possible grounds for doubts. Considering it realistically, our chances were not quite high before Monza. We do not participate in some minor competition, it is a serious championship, and it is at least childish to expect serious mistakes of other competitors. We should have tactics, strategy and understanding of the way we are going to win in a fair contest.

However, Alessio did not face down despite the fact that he was so young. He approved himself as a man of integrity, strong man, and formed sportsman. I am giving him a standing ovation.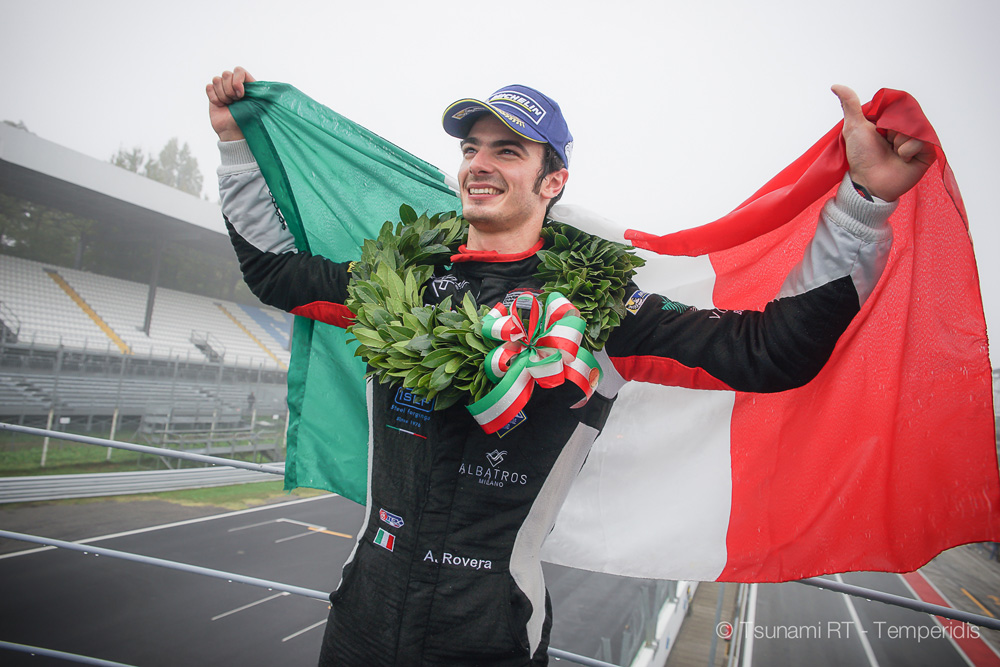 Curti brothers are unique, just amazing people. It seems to me that I have not met more kind, openhearted and smiley people in my whole life. I am very glad that these people were in our team, came into our family. We received a lot of positive emotions.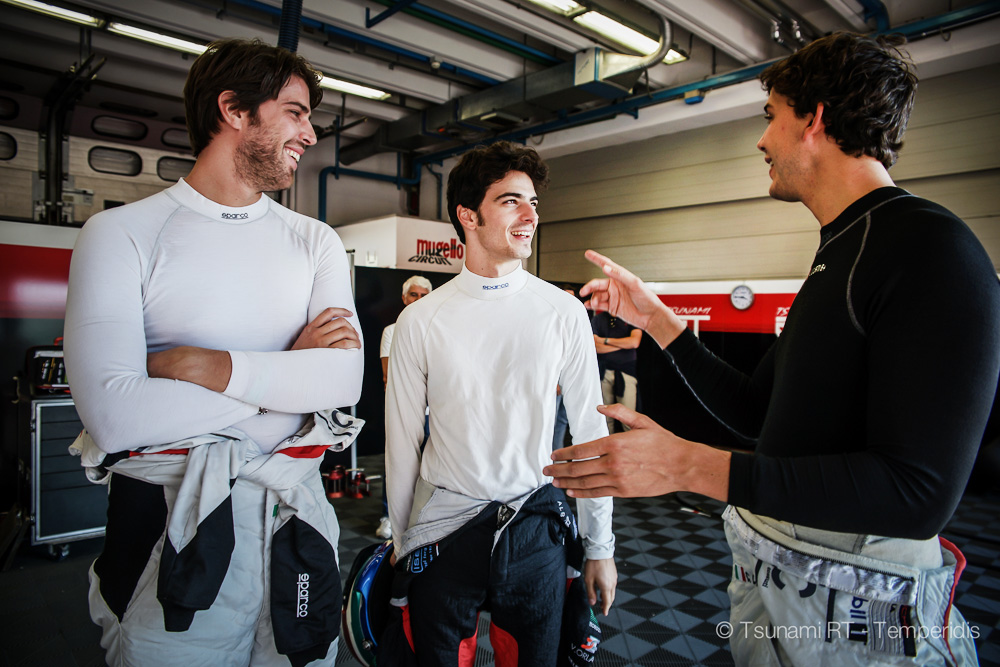 They were growing up very quickly too. They have everything ahead of them, and I see the great potential for growth. I think they can reach much more success. However, what Lino did – reaching the podium in Michelin Cup in his very first season – is already a very decent victory, and I am also very proud for him. We know that there are people with many years of driving experience who do not reach the podium.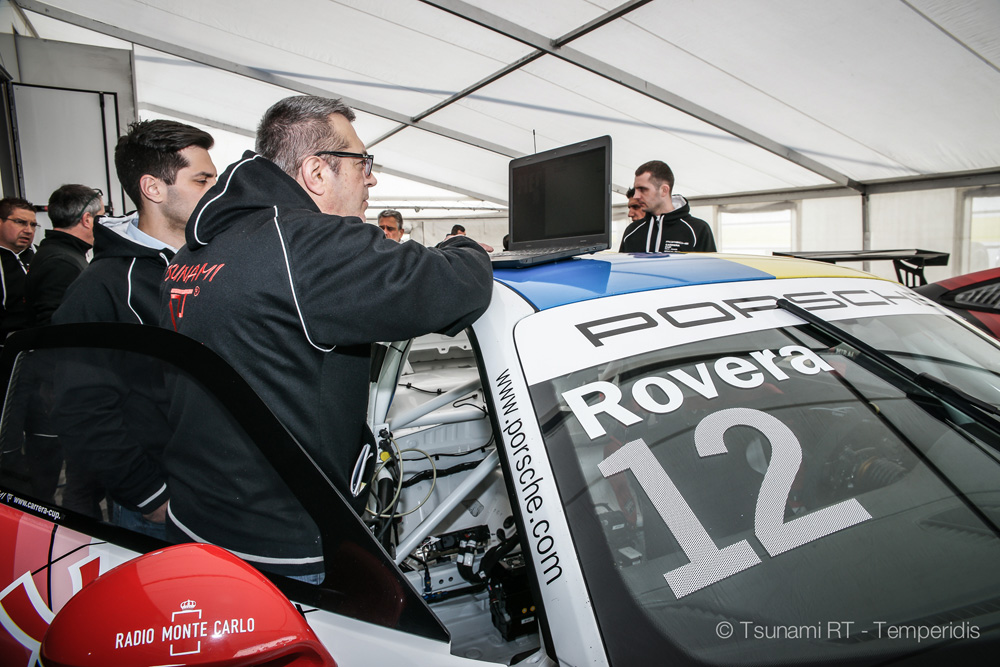 Many thanks to our engineer, Paolo Valota. It is a person who believed in each of our drivers and put his heart, knowledge and skills in each of them that gave them the possibility to reach such results. This victory is pretty much his merit, and I am very happy that such a talented engineer works with us.

Our manager Valerio Speziali is a person who is always on the backstage, but he shoulders the team and helps its growth.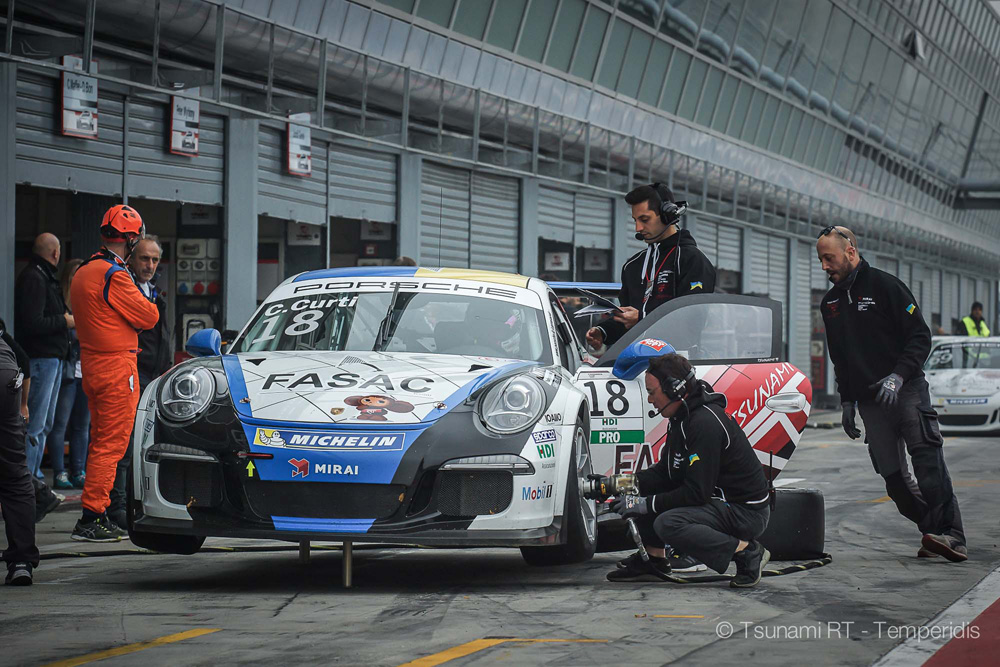 And our mechanics... It is worth its weight in gold when you are standing on the pit wall with the teammates understanding that each of them gives all his heart, energy, themselves in whole for both each driver and the team to reach their results. It is a cool feeling. I wish every manager and team member could live such a moment. This is what gives you strength to move forward, gives the energy to conquer new peaks. When the whole team wants to win, devotes itself for 200%, it is a stunning feeling. I am very glad, happy and grateful for the possibility the team gave me to experience this."

- What will you tell about Porsche Carrera Cup France?

Irina Kolomeitseva: "We had significantly reduced the program in the French championship this year, and it would be really absurd to pose very serious tournament challenges. We had only Thomas Nicolle as a driver there within the whole season, but he developed his skills a lot this year, and the long-awaited podium at Paul Ricard demonstrated it. We became real friends with him, with his family. I was very pleased to observe how he was becoming better, faster, and more confident on the track from race to race.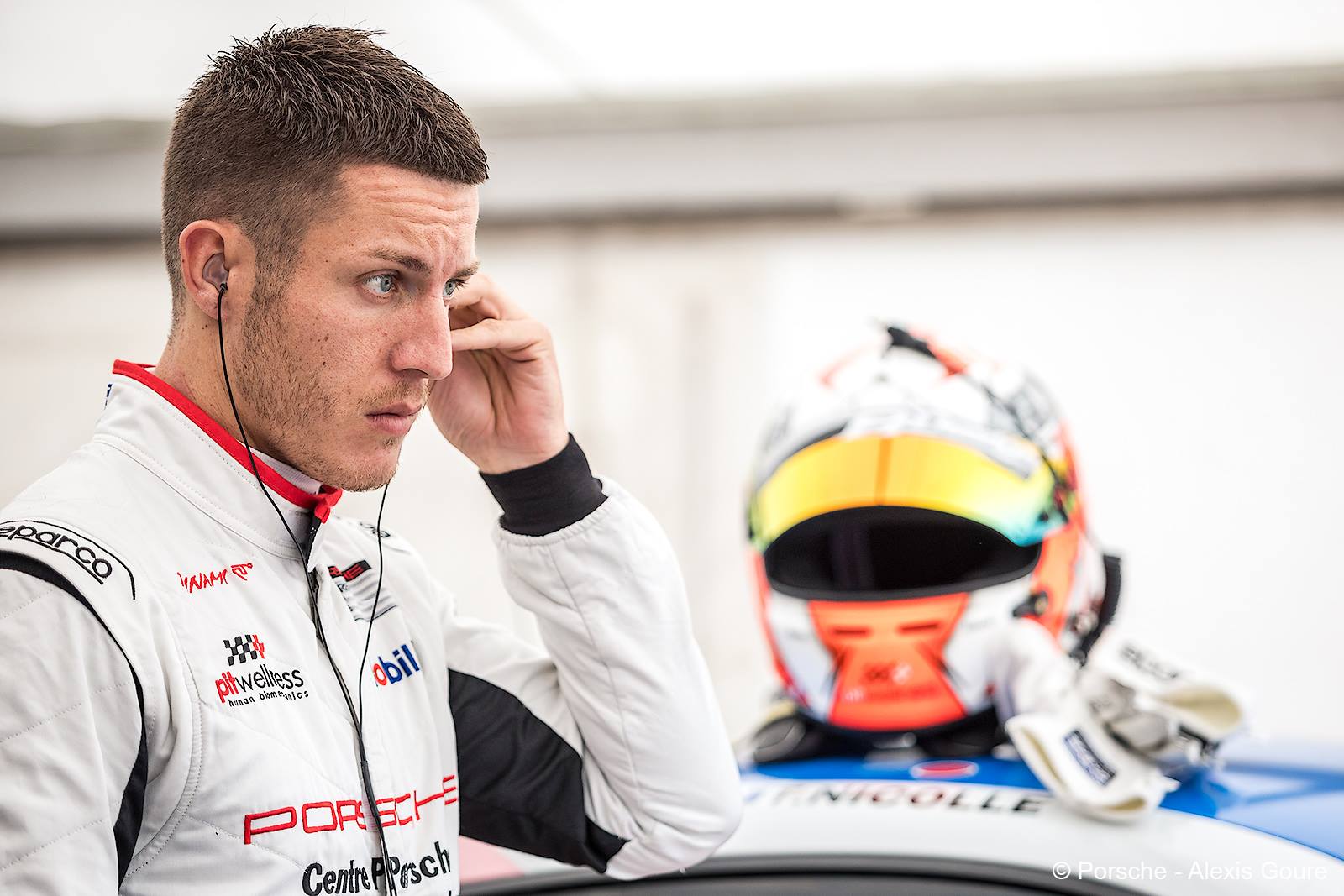 He is rather young and has everything ahead of him. In motor sports, like in any other sports, there are no miracles. If you want to become faster, you have to drive more. Our great advantage as a team is that we can offer the drivers a test program in midseason, because we are located in Italy, and there are enough track where it is possible to be tested even in December and January. It is more complicated in France.

I hope that Thomas will use the opportunity to be tested in midseason, and if he decides to be with our team the next year, he will be able to demonstrate himself from his stronger point, to become more competitive. The matter is that there is a very strong Division B in France, the participants have many years of competition experience, they are basically professional drivers. So, I think that we will be able to make a good testing program and involve the coaches that will let Thomas Nicolle to be on the podium much more often in the next year.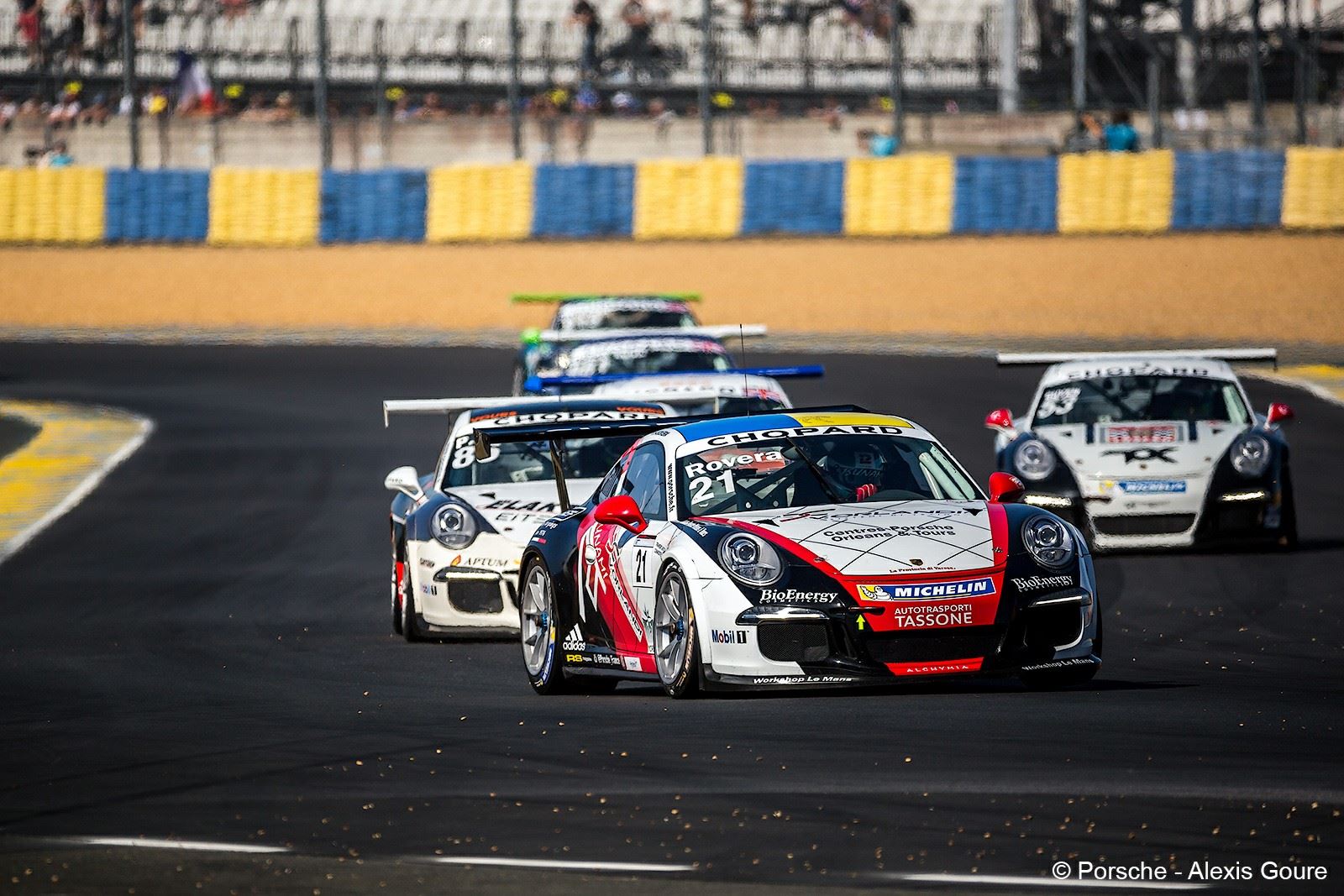 As for the PCCF as a whole, I am fond of this series and respect their organization a lot. In France, we have never had the situations when we could not understand a decision of the stewards or the race director. Justice and fair competition mean a lot for Frenchmen.

When your driver reached the podium, it is the time to enjoy it, celebrate, drink champagne and be among the people you love, among your team. However, in Italy there were several cases when, instead of celebrating, we had to seat in the race direction building and try to prove some obvious facts. Despite we have been participating and winning in PCCI for many years, I still keep feeling their biased treatment. I never feel this way in France. Rules are the same for everyone, they are always clear and obvious.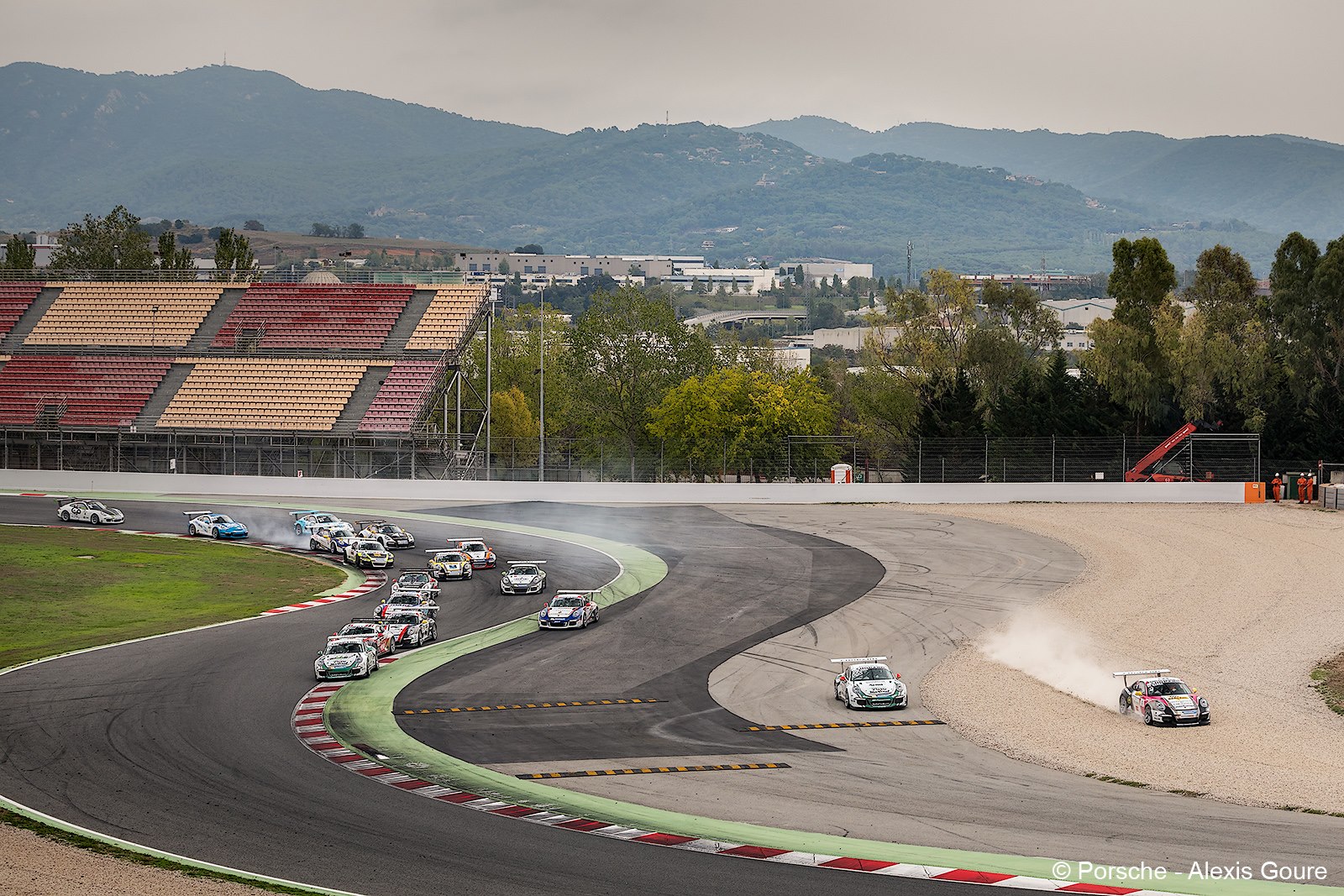 When we won everything we could in Italy, 90% of congratulations on the phone were from our French friends. Yes, we are a foreign team, but we have never felt strangers in PCCF."

- If we are talking about the drivers, we have to mention Andrei Kruglyk's performance...

Irina Kolomeitseva: "Oh yeah! I will try to think of words to be printed, because I am overwhelmed with emotions. I was not visiting the races for the whole year, and then I decided to go see the final and support the team with my energy, to help them win. We decided that we would give Kruglyk the possibility to drive in one round. One of the most beautiful feelings that happened to me during that race was the eyes of a person who had not been competing for a long time and found himself driving a racing car again. It was unforgettable.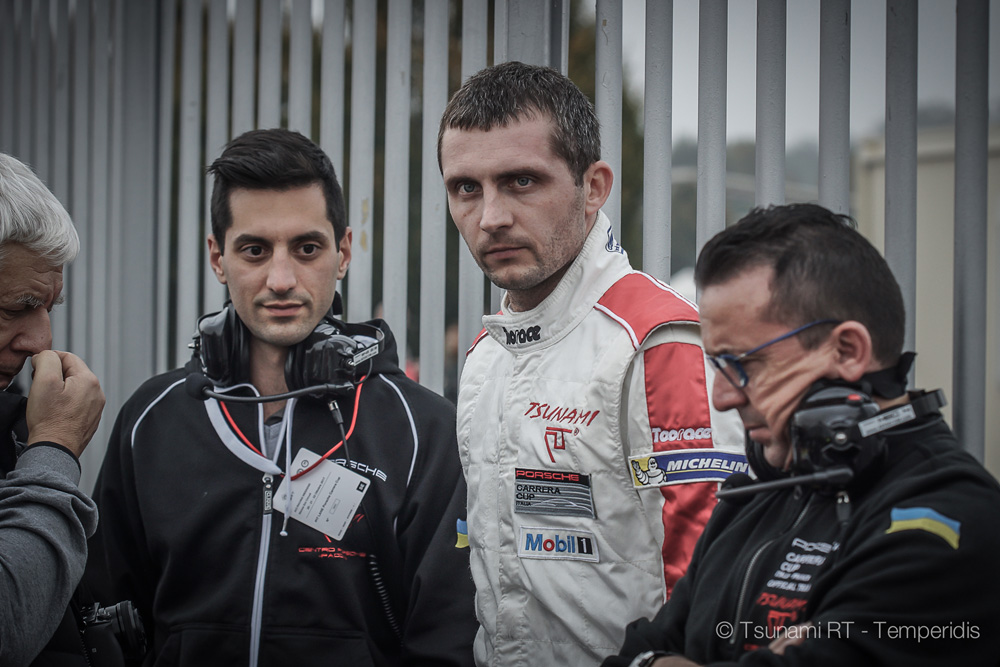 We had a certain tactics and strategy of the race, but when I saw him driving, I told to guys: take him on board and watch as a motivation video. It was so beautiful, defiant, brave, masculine!

I was following Alessio and each of our drivers, but my heart sank on the pit wall when I was watching Andrei driving. I understood for how long he had not been driving, but I did not care at all if he would break the car. At some moments I was scared, but at the same time I was very proud that I knew the guy, that his career with fast cars had also started with Tsunami, that he was growing up with us, that it had not been lost within the years, that he became even stronger as a driver. It was very beautiful, he was really cool!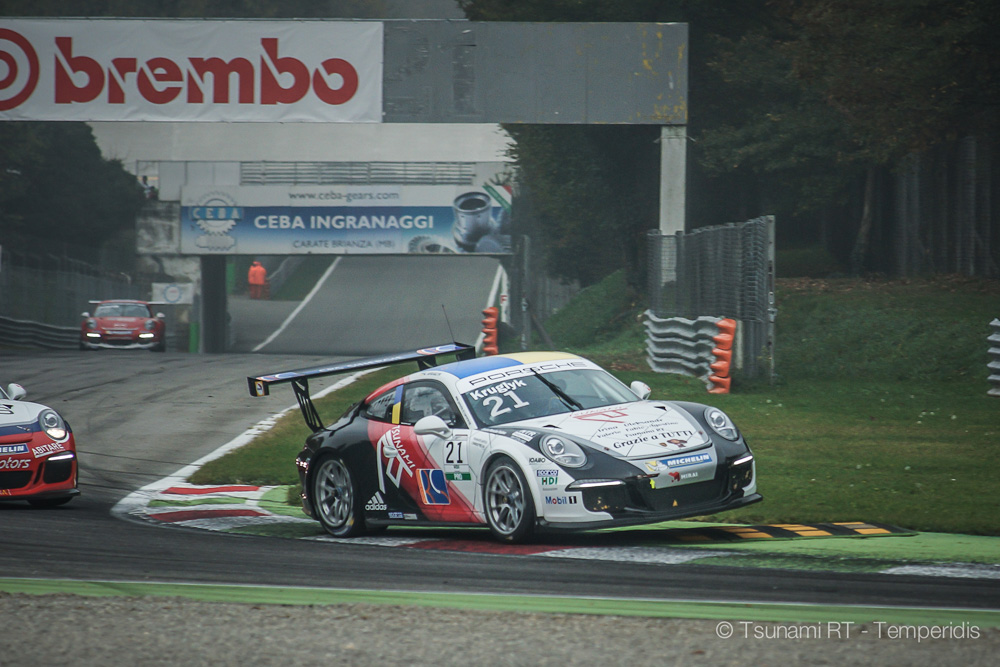 He has not always been like that. When he was younger, he did not have so much audacity in him. He has always been fast, stable, predictable, a gentleman player. But after what I had seen here, I told him: Kruglyk, I fell in love with you over again. It was something very manlike, masculine, testosterone. No, I don't like the drivers who make scrambles on tracks. I like very smart drivers, those who knows how to defend their position and explain it in such a way that everybody understands that he will be the first anyway. That was what Kruhlik demonstrated. Our hearts sank, but it was an ecstasy!"

- It was the first season without Oleksandr Gaidai's participation. Is he coming back to racing?

Irina Kolomeitseva: "There are moments in the life of every person when he or she should choose what to do. There are things you have to do because you are responsible before people. And there are things that you simply like. When two things interfere, you have to make a decision. So, Gaidai made his choice and skipped this season. Of course, there is a possibility that he comes back. He has not said that he ends his career!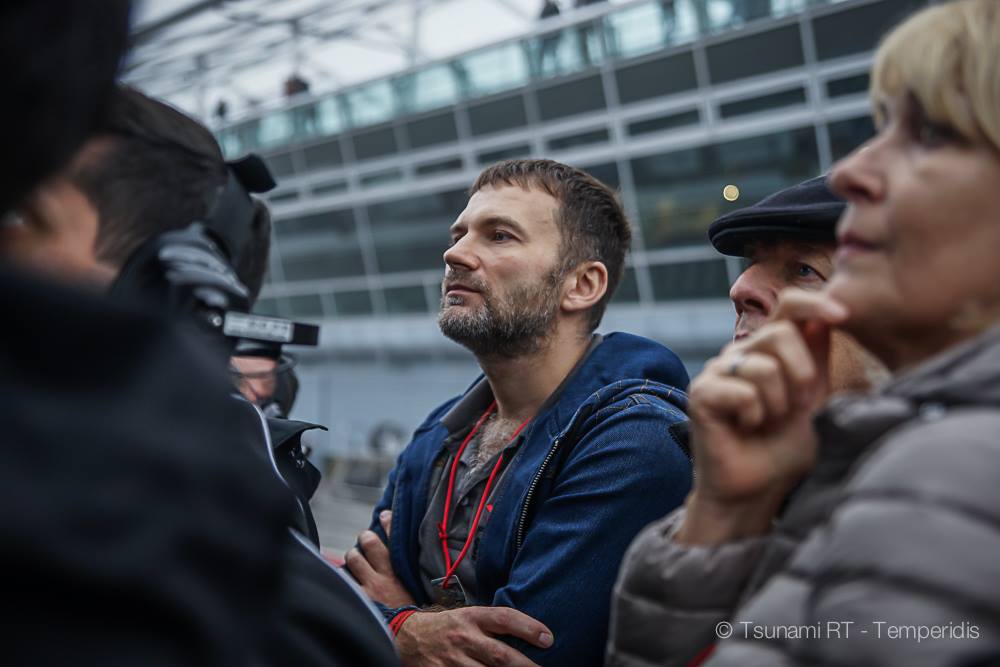 I don't think he will compete in both championships at full pace. Maybe, he doesn't need it anymore. He can afford just to come and enjoy what he is doing without pressure and need to sacrifice something. If you are not a professional sportsman, and you have no super-objectives influencing your whole life, you must find some balance when you have enough races, but you don't feel yourself a blown horse. The last season Oleksandr arrived from the race with a first available flight, rushed to work, then set off for a race again, then he was ridden by somebody from his work, his phone was ringing all the time, and it was very exhausting.

So, Gaidai can come back. I am sure we will make our fans happy for this in the nearest future. He simply needs a balance when it is a pleasure, not a circle run.

- Notwithstanding that the season was brilliant, what do you regret of, what would you like to redo?

Irina Kolomeitseva: "I never have regrets. I just make certain conclusions. Everything that comes in our life teaches us something. That is why I would not redo anything. I think that every situation that took place this year is for our good.

I don't regret but it's a pity (there is a difference, you know?) that Alessio had so little time to drive in France. It's a pity we could not find money for him to compete within the whole season.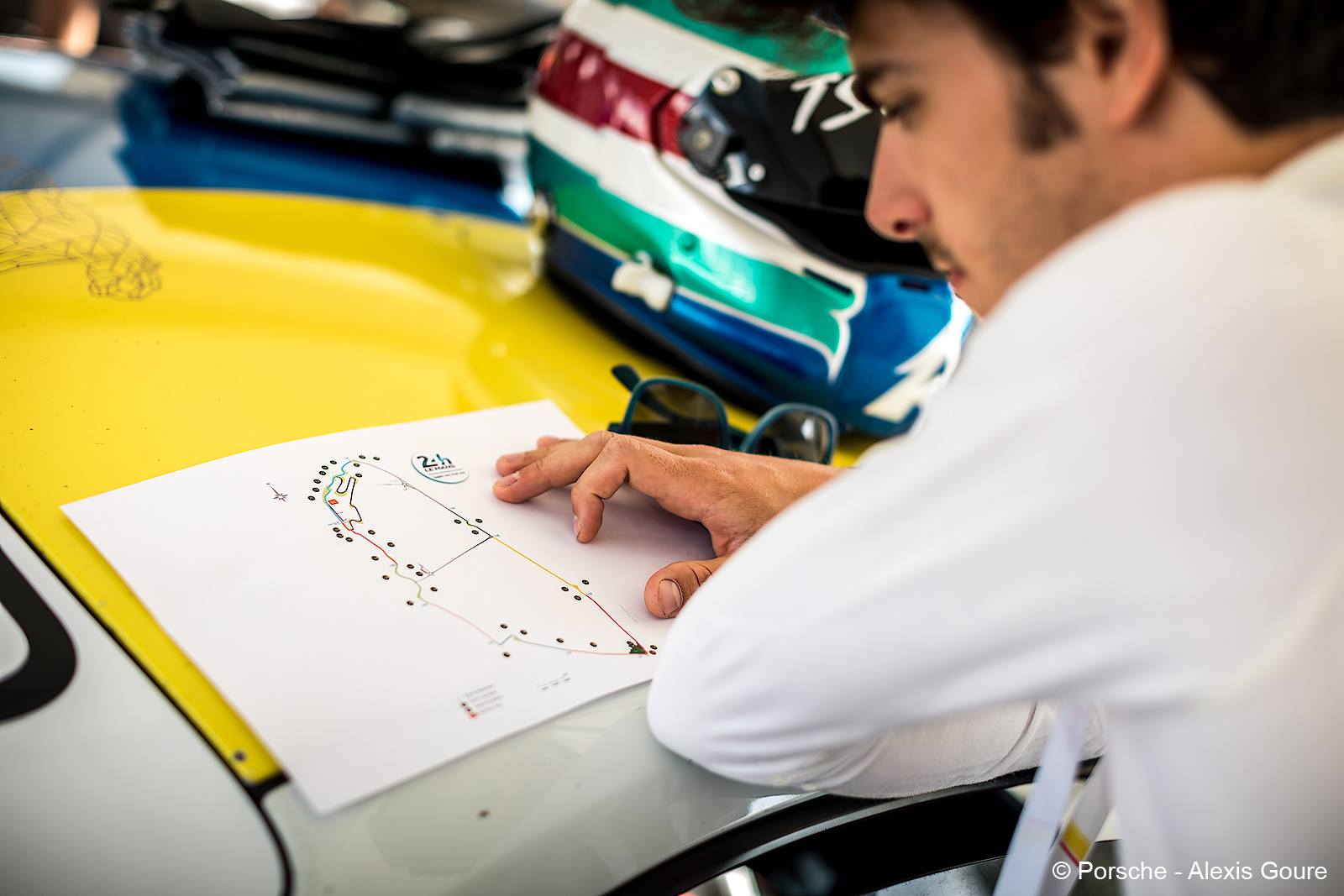 It is a real pity that PCCI and PCCF cannot come to an agreement and make a calendar without the coincidence of dates at least for one time. We can bring French drivers to Italy and Italians to France, we are the team that can make a championship shine. But we have no possibility for this: there are always round crossings, and the professional drivers who can make a picturesque sport show always have to choose their priorities. Italian drivers have Italian sponsors, and they have PCCI as a priority and vice versa. If these two cups could have agreed we would have been more useful: there would have been more professional drivers on the track, and the intrigue could have been kept for longer time. However, we become the hostages of the calendars."

- What have you learned from this season?

Irina Kolomeitseva: "I have already understood the process in a whole. However, every race brought small insights that somehow corrected, perfected my understanding.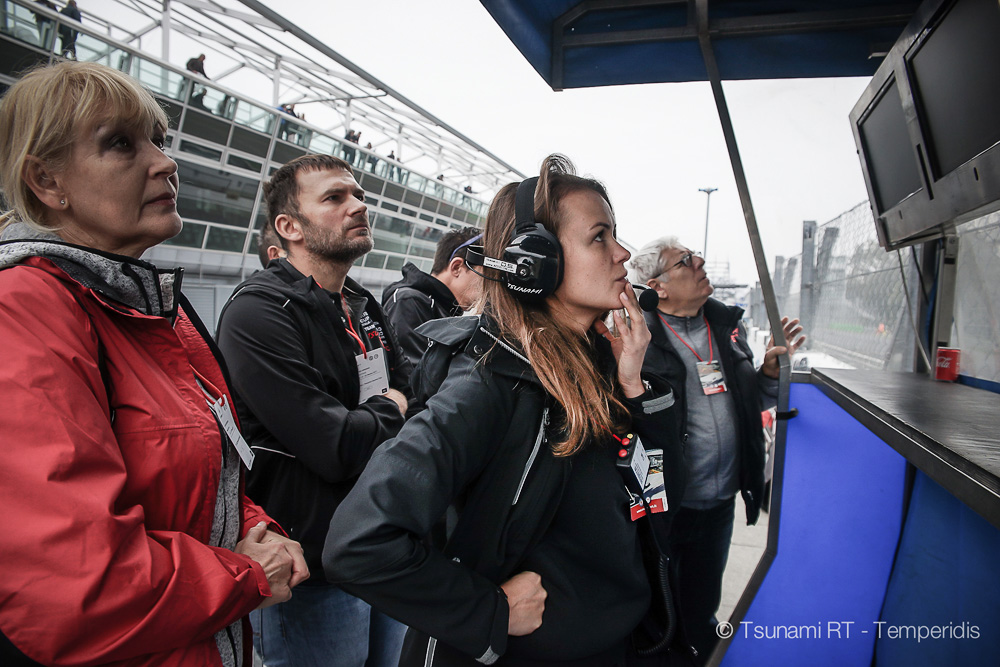 I don't analyze a lot of things. I do not need to see the tournament table to believe in a driver. If he has at least a theoretical chance, I will do everything for him to be able to realize it. I am not an analyst, I am a policymaker. I see from the very beginning how the puzzle should look like and know that it can be implemented. There are people around me who know how to implement the idea, how to do the puzzle.

So, I cannot tell exactly that this year has brought some global insight to me... But wait! There is something! This season I created the team that can exist, act and win regardless of the fact if I am nearby or not. Of course I am always inside the process, but now the team can win autonomously even if I don't come to a race. I did a great job!"

- Yes, you did. Let us talk about the next season. You are a strategist, tell us where the team is planning to move?

Irina Kolomeitseva: "I set the highest tournament tasks for the French championship of the next year. We are going to play for high stakes. Of course, I need the list of competitors, so I will be able to tell how everything will be happening closer to the new season. It does not mean that we will leave Italy, but the next year I want to break into French championship with our team.

That means that it's the growth that expects us, we cannot do otherwise."
By: Irina Boyarskaya