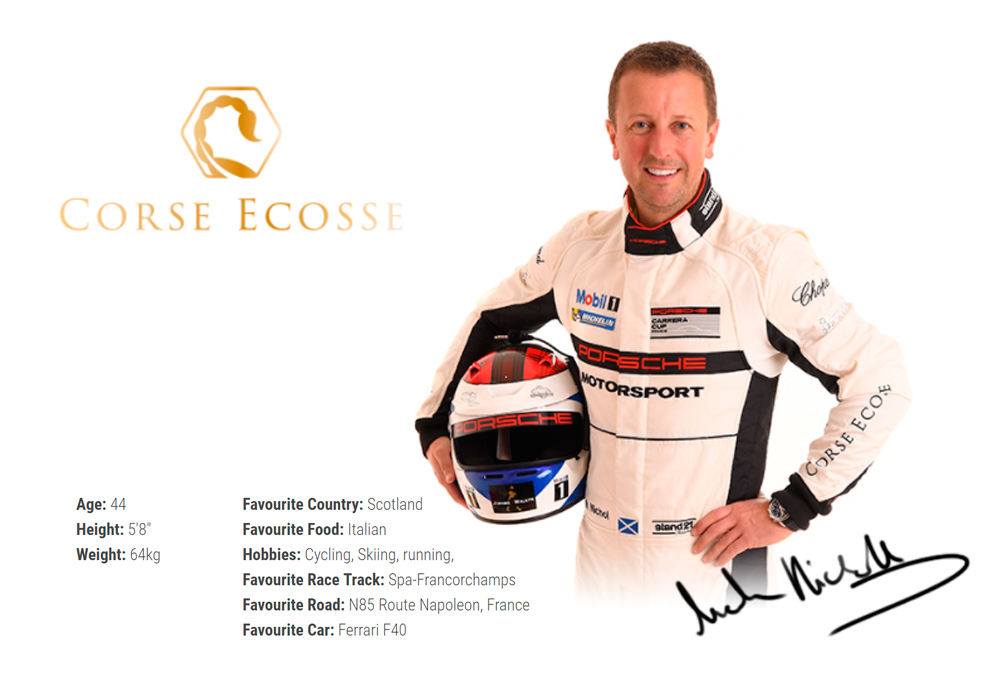 We are glad to introduce our new driver - Mark Nichol (Scotland) who will fight in Porsche Carrera Cup France 2018 together with Tsunami RT!


Mark started racing in 1996 with Volkswagen in the Vento VR6 Challenge UK and raised to the podium 3 times in his very first racing season. Then there came Vauxhall Vectra Challenge, and the 2000-s began for Mark with Lamborghini Trophies.


Mark says that he has many inspirational mottos, but for just now the main is: "You only live once, but if you do it right, once is enough".


Welcome to Tsunami RT Mark! French tracks and our fans are waiting for you!