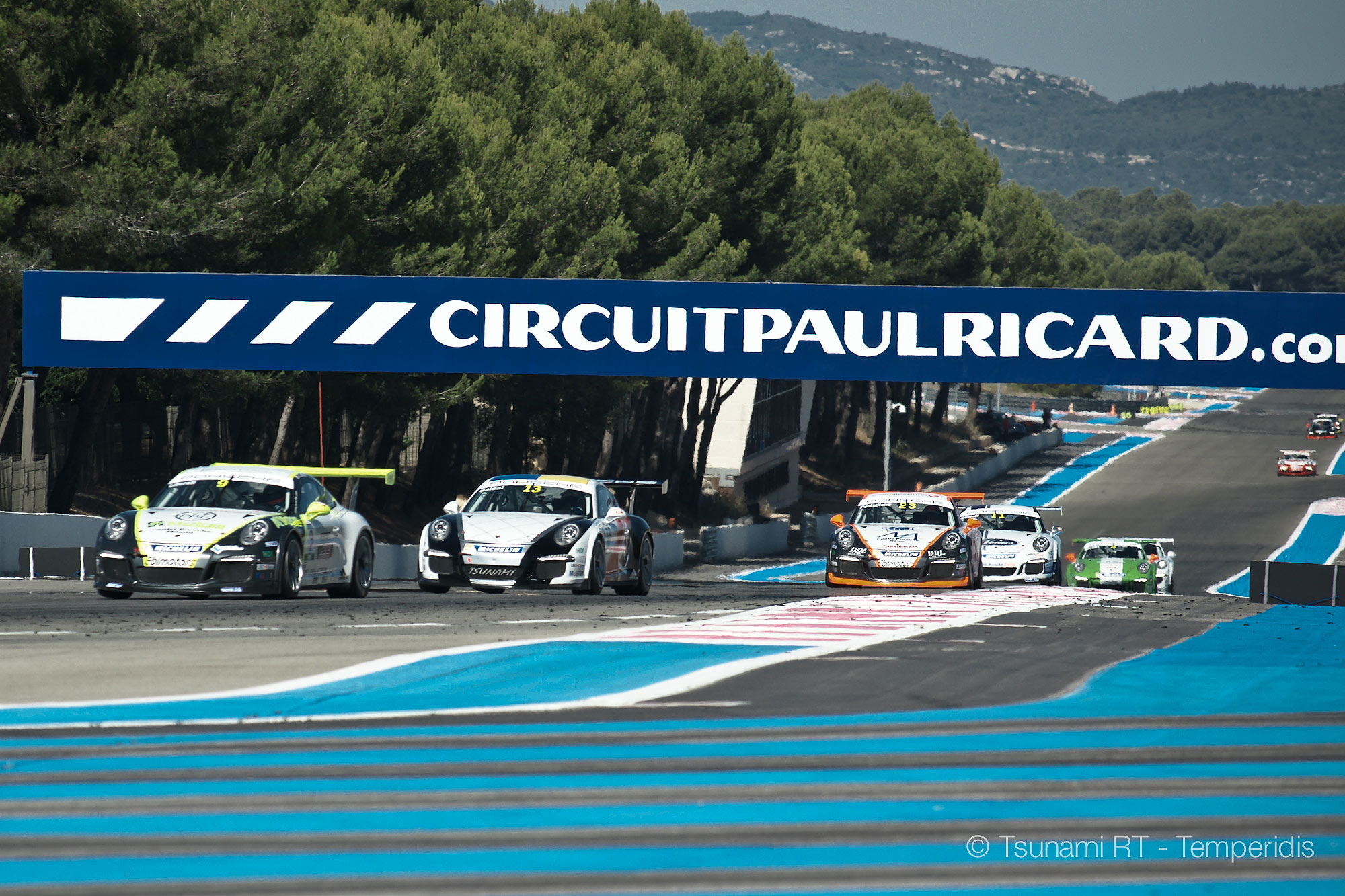 Italian Porsche Cup has not been to the Paul Ricard circuit for years! The last time PCCI participants were there in 2014, together with us, of course. Our driver Oleksandr Gaidai won the bronze in the first race and demonstrated the best lap in the second one then.

Now, four years later, we are going to Paul Ricard again together with our Italian competitors.

The circuit in the town of Le Castellet is built by the drinks manufacturer Paul Ricard. After it passed to Bernie Ecclestone in 1999, 167 (attention!) configurations for various races, tests and practices appeared here. Jackie Stuart who had won the Grand Prix here told that he did not want to race on Nurburgring after having seen Paul Ricard circuit.
Circuit Paul Ricard
Designed: 1970
Last rebuild: 1999
Lap length: 3.813 km
Direction: clockwise
Turns: 9
Best lap time: 1:08.012 (Nigel Mansell, Ferrari, 1990)

We returned as leaders of the new Porsche Carrera Cup Italia season both in absolute and in team classification from Imola. Of course, we plan to hold and strengthen this leadership. Three Tsunami RT drivers – defending PCCI champion Alessio Rovera, winner of the very first race of the season Tommaso Mosca and two-time champion of the Italian series in the Michelin Cup classification Alex De Giacomi – will enter the track to complete this task.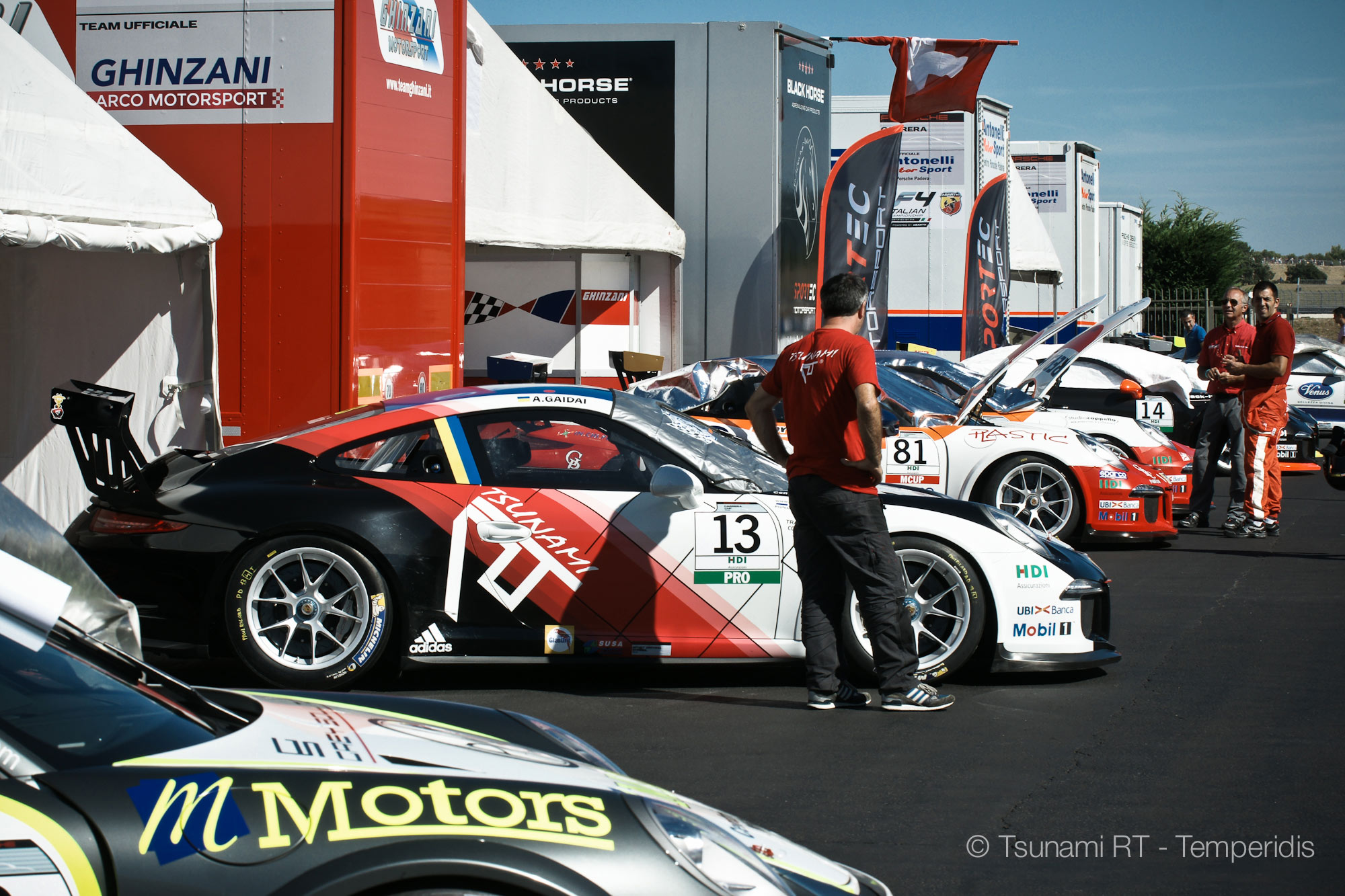 Free practices are waiting for us on Friday, May 11, at 2:35 PM (local time). The drivers will have time to familiarize with the track (it is a novelty for many of them) and set up the cars.

Qualifications begin on Saturday morning at 10:25 AM (for everybody) and at 11:00 AM (for the best drivers). The first race 28 minutes + 1 lap long starts at 4:30 PM).

Sunday start takes place also at 4:30 PM – the Porsche Carrera Cup Italia will complete the racing weekend on Paul Ricard.

Watch the live on carreracupitalia.it, and, of course, follow our news on Facebook. We wish you a pleasant weekend!
Photo from the Tsunami RT archive: 2014.