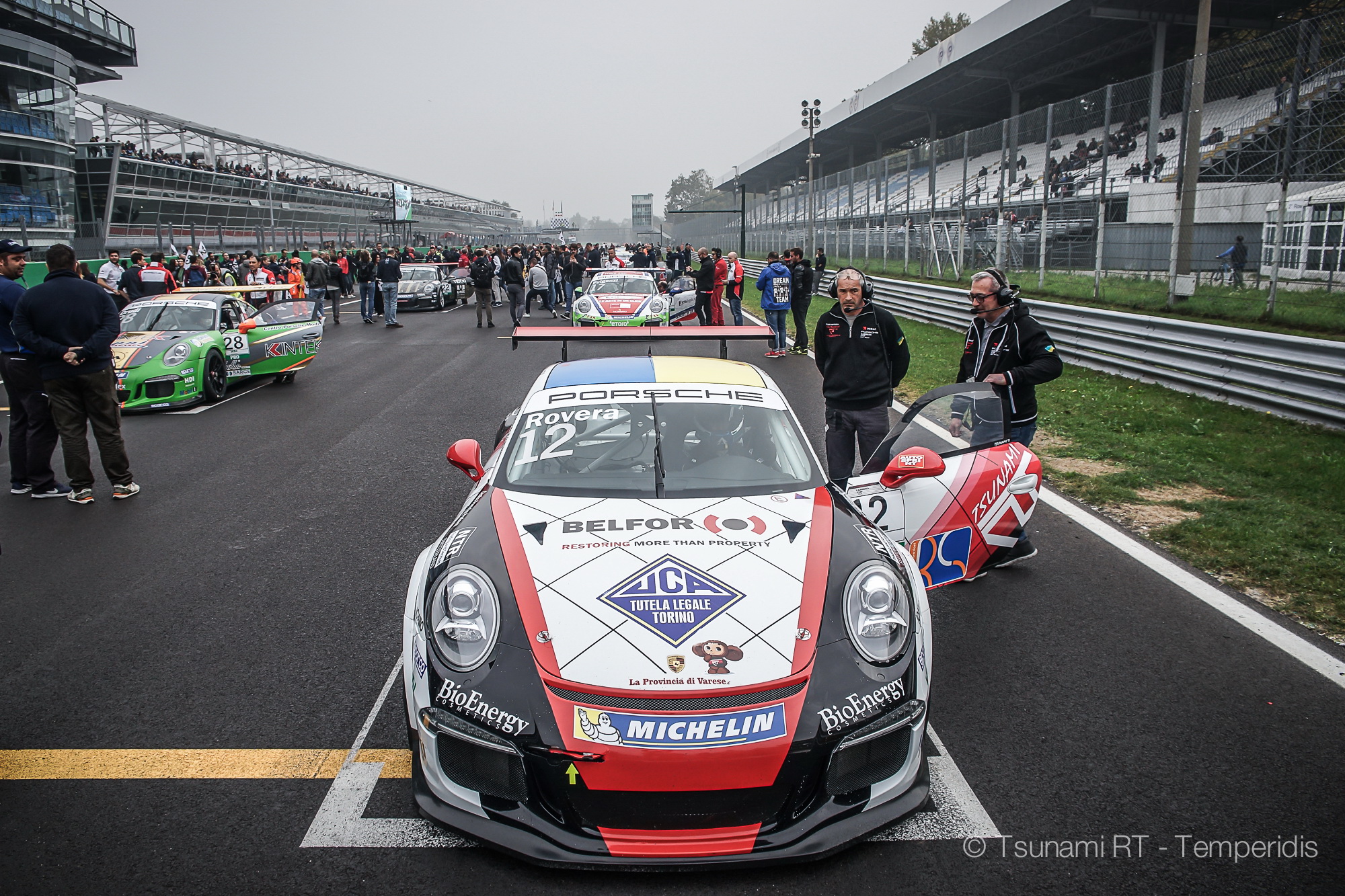 So, my friends, summer begins, and races, adventures and exciting events named Porsche Carrera Cup Italia continue!
We set off to Monza. What to tell about one of the oldest racing tracks? You know, it is like the Colosseum, not in the sense that it is half ruined, but evokes enormous respect just with its name. How else can it be over 96 years of races?!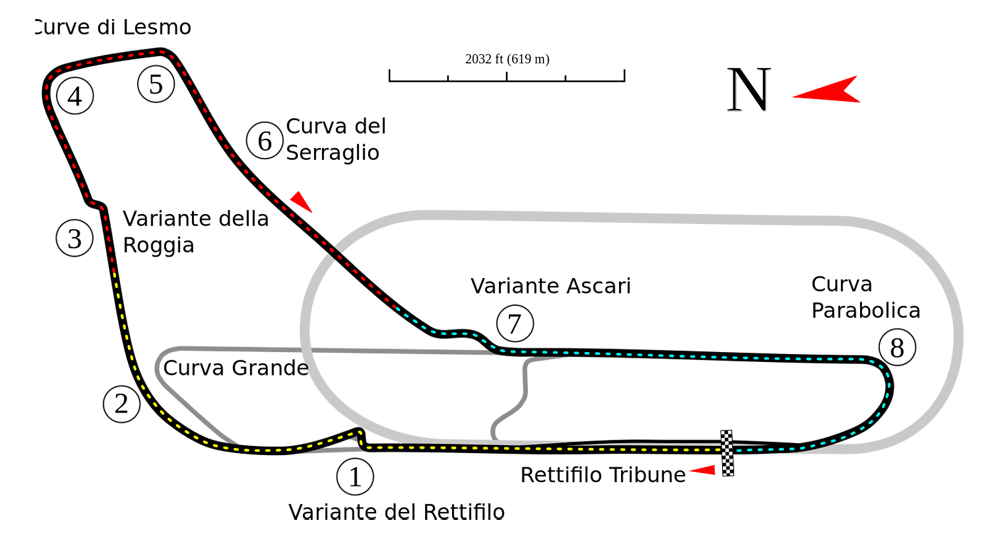 Autodromo Nazionale di Monza
Designed: 1922
Last rebuild: 2007
Lap length: 5.793 km
Direction: clockwise
Turns: 11
Best lap time: 1:21.046 (Rubens Barrichello, Ferrari, 2004)

So, Tsunami RT heads to Monza. Our team consists of three drivers, as in previous rounds: Alessio Rovera (the defending champion and the leader of the current season), Tommaso Mosca (a series newcomer and Alessio's nearest competitor), and Alex De Giacomi (Michelin Cup classification driver who is on the second line of the standings of his category).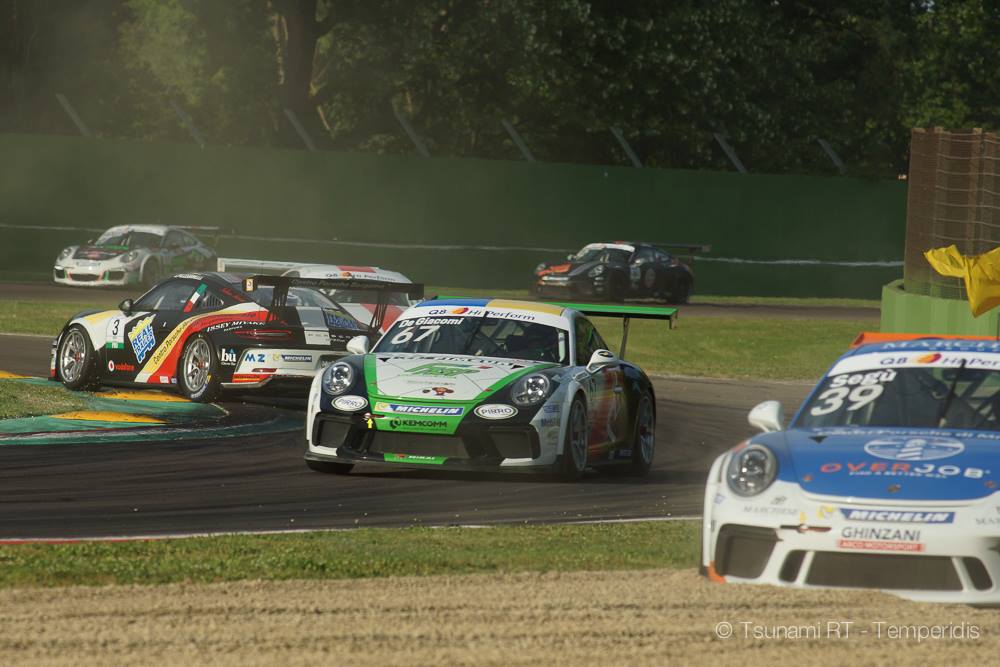 We start from free practices on Friday: at 11:25 AM (local time!) Michelin Cup drivers will be let to drive, and at 3:05 PM all the Porsche Carrera Cup Italia participants will be able to enter the track.
On Saturday at 10:25 AM all the peloton will line up for the first qualification. 10 drivers who have demonstrated the best time results will share the most attractive places on the starting grid, and they will drive the second qualification segment at 11:10 AM for that.
The first race of the weekend starts also on Saturday, at 4:30 PM.
The second race, as usual, waits for us on Sunday, June 3, at 11:10 AM. Don't sleep it through!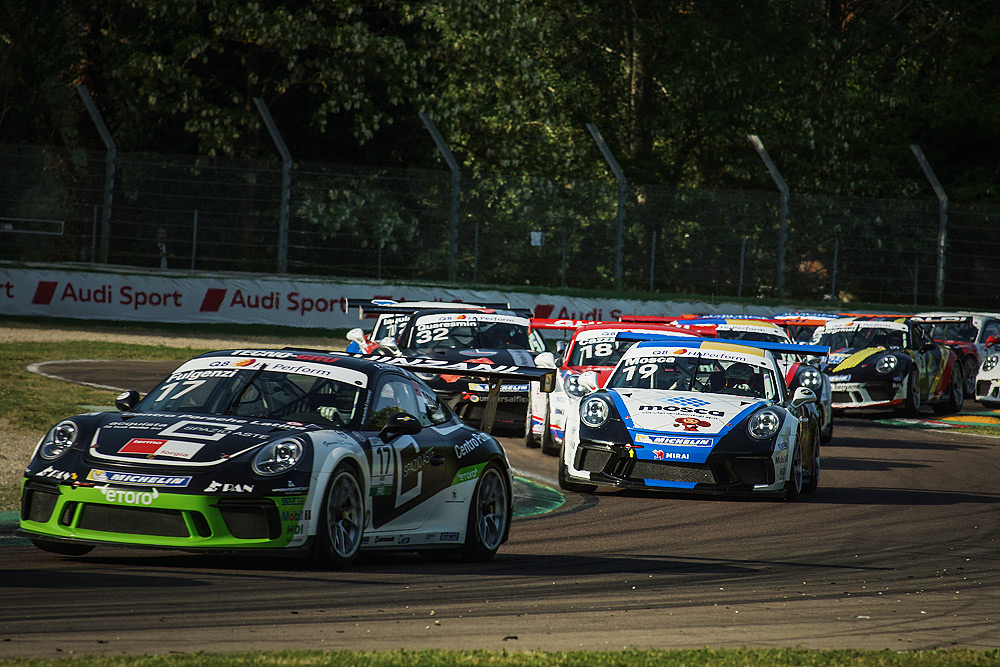 The live will be broadcast on carreracupitalia.it, the latest news, photos and drivers' direct speech an be found on our Facebook page, and no doubt, it will be an exciting weekend! It is the first racing weekend of this summer.