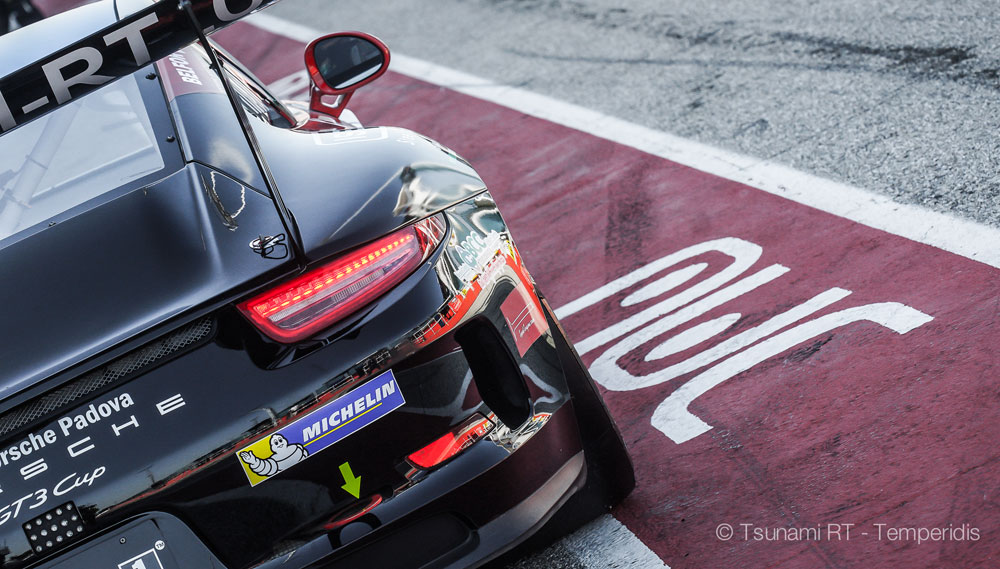 Despite of its Odessa origin, Tsunami RT - Centro Porsche Padova got used to call Misano its home circuit long time ago, because it is San-Marino where is our team has the base, so, it is the correct name!
The Misano round has not been leaving the Porsche Carrera Cup Italia calendar for years, however, it regularly migrates within the season: the series takes place there one time in September, the other time in May... This year Misano becomes the «equator» of the Italian Cup: the fourth round, the middle of the season!
Drivers have to give particular attention to the purity of trajectories: the curbs are low there (the track was meant to be used for the motorcycle racing), that is why many drivers cut the trajectories reluctantly, and are severely penalized by the referees for that.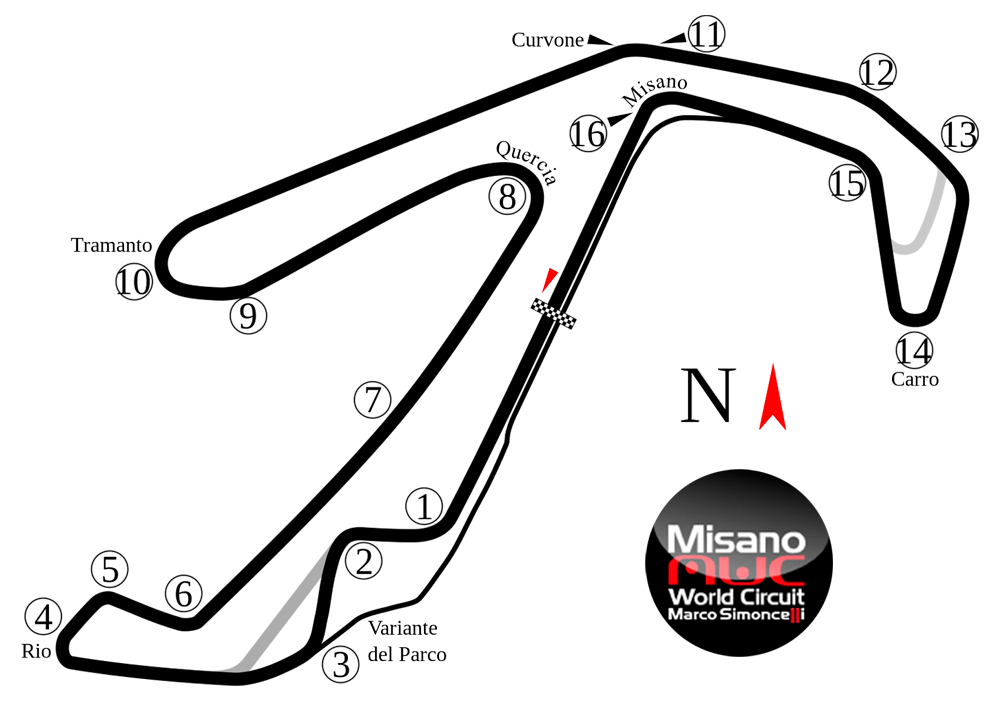 Misano World Circuit Marco Simoncelli
Built: 1969
Opened: 1972
Last modified: 2006
Lap length: 4.064 km
Direction: clockwise
Turns: 16
Best lap time: 1:33.918 (Casey Stoner, Ducati, 2007)
Our drivers rose on the podium in Misano 7 times within the last three seasons. We have an intention to continue this good tradition. All the more, we have such a team!
Alex De Giacomi (#67) will, as always, compete for the podium in the Michelin Cup classification.
It will be Tommaso Mosca's (#19) debut: «Awesome track, I've seen it 3 Times but nevere raced in».
The defending champion and the leader of the current PCCI classification Alessio Rovera (#1) is, as aways, battle-ready: «It's not one of my favourite tracks, but I am always confident when I drive in it and our set up is really good for this track».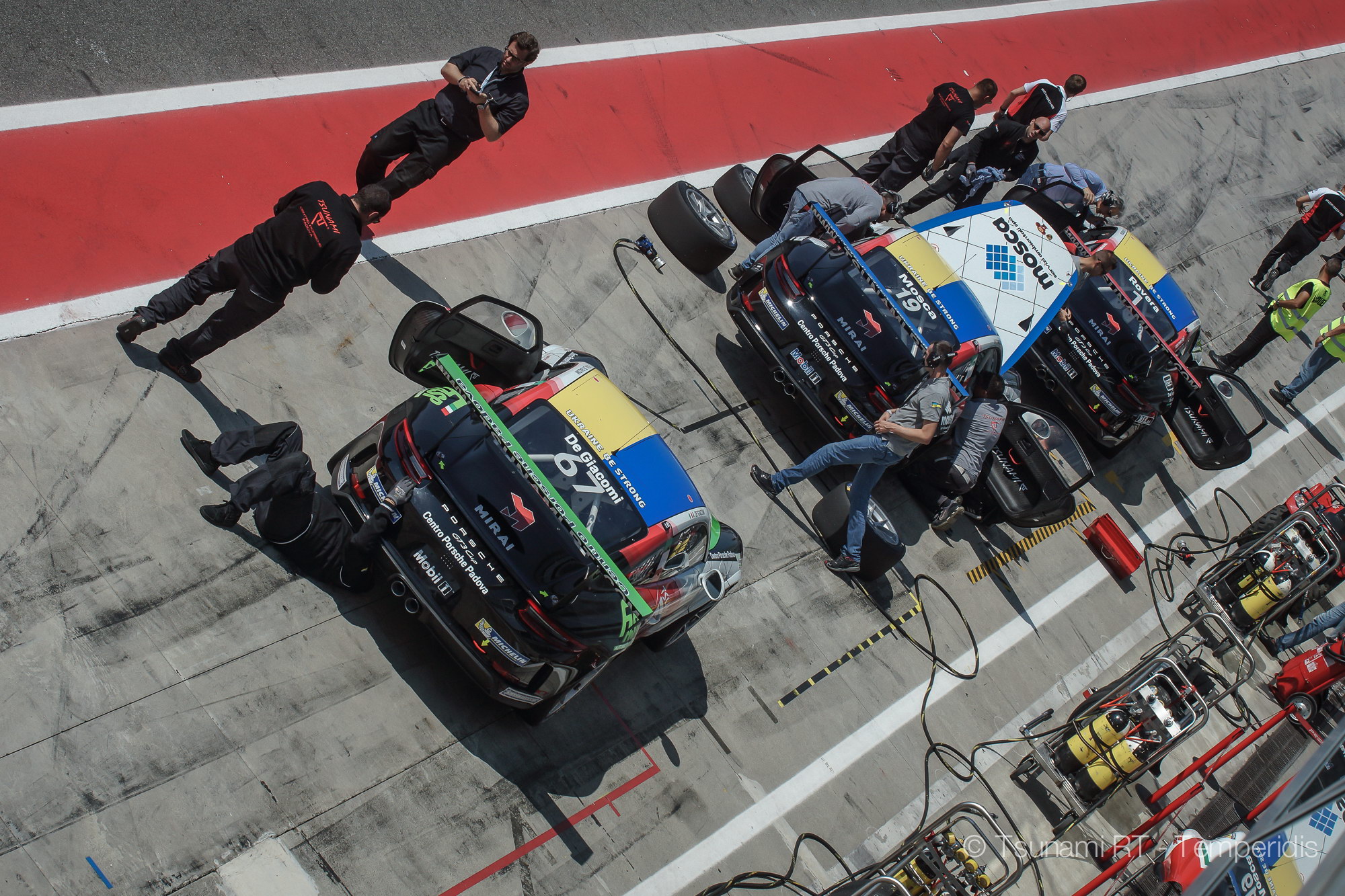 So, at 6:25 PM of Friday evening (local time) the drivers will be able to practice on the track.
Two qualification segments start on Saturday at 11:00 AM – one for everybody and other for the 10 fastest drivers.
The first weekend race starts at 4:20 PM on Saturday.
The second race with the reverse start for top-6 of the drivers starts on Sunday at 12:20 PM.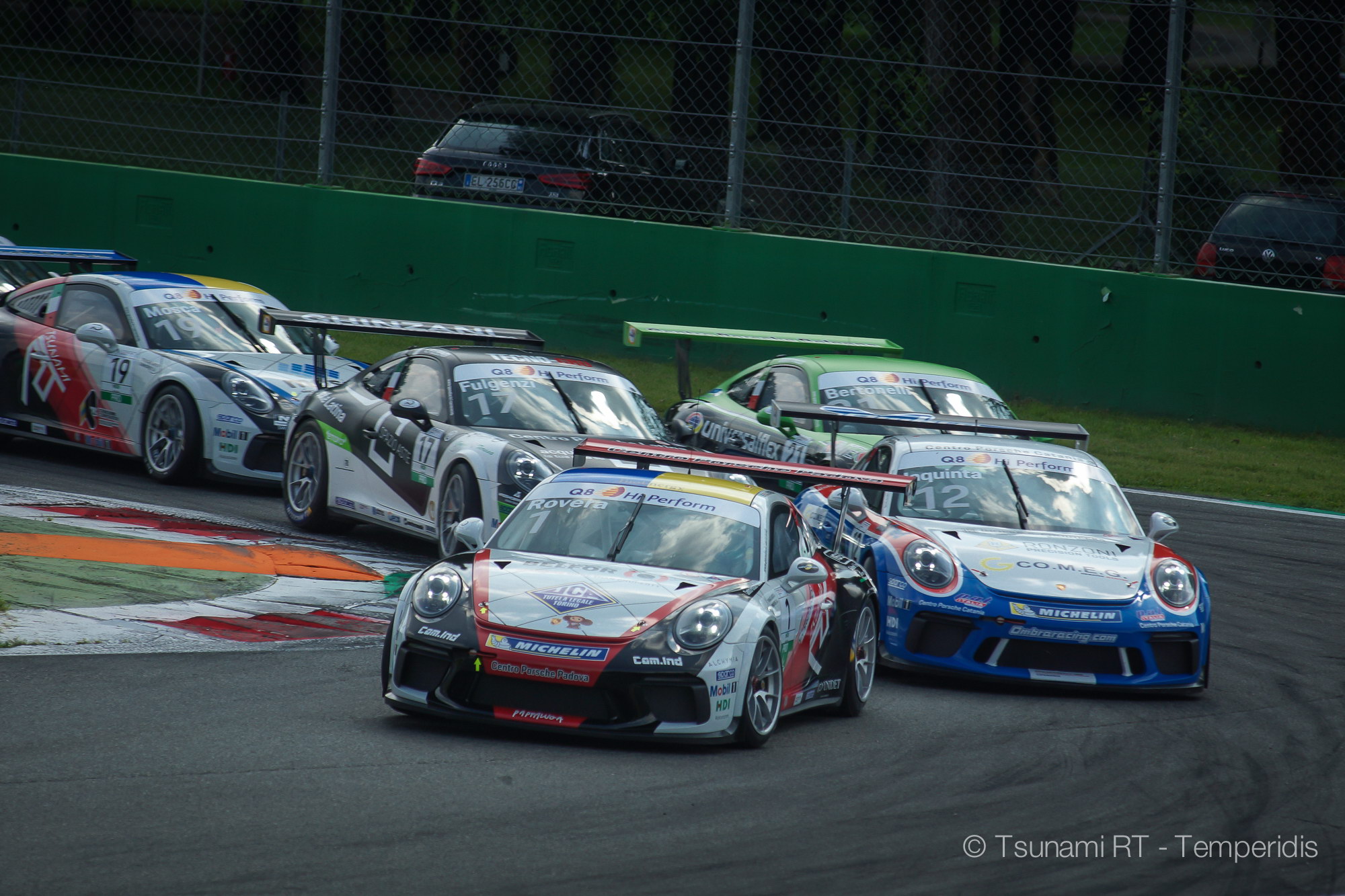 As always, you will be able to watch an exciting live on carrreracupitalia.it, read the news and watch the photos on our Facebook page.
See you on our domestic race in Misano! Welcome!