Solve the riddle: built for motorcyclists, loved by racing car drivers, "home sweet home" for Tsunami RT, and everyone here drives in another direction... Right you are: this is the International Circuit "Enzo and Dino Ferrari" in Imola! And we are heading there for the third Porsche Carrera Cup Italia round!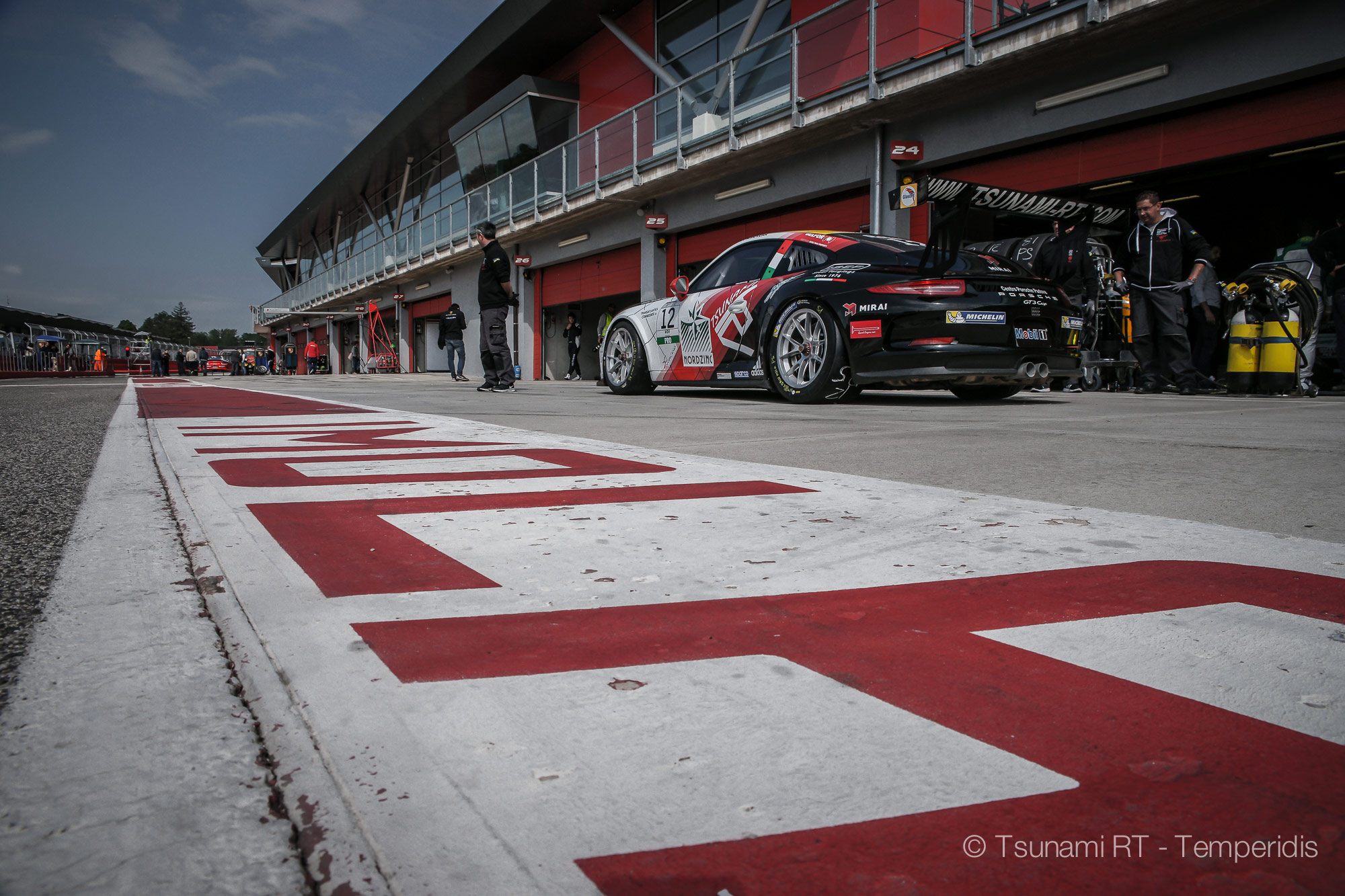 As usual, before the race, we are happy to recall previous visits on this track. Really, there is something special to remember! ..
For example, the enchanting debut of Tommaso Mosca, who opened the PCCI-2018 season with a victory on a new track and for a new team - Tsunami RT. The same weekend in Imola ended with prize podiums of all three drivers who have been racing for our team, and brought us leadership in the team classification.
Tsunami RT has won in Imola with Alessio Rovera, Côme Ledogar, Alexander Gaidai... So in other words, we throroughly know and always enjoy this track. And now we are heading to Imola with Enrico Fulgenzi, who will compete for points in the overall classification, and Alex de Giacomi, who will also have to fight in Michelin Cup.
Autodromo Internazionale "Enzo e Dino Ferrari", Imola
Open: 1953
Last modified: 1994
Lap lenght: 4.909 km
Direction: anti-clockwise
Turns: 17
Best lap time: 1:20.411 (Michael Schumacher, Ferrari, 2004)
So, we meet on Friday, at 4:20 PM, when the free practices start (we indicated the local time for each event).
Two qualifications are waiting for us on Saturday at 10:10 AM and at 10:45 AM.
The first race of the weekend doesn't start early: it is scheduled for 5:10 PM on Saturday. As for Sunday, the starting signal light will be switched off at 1:05 PM.
Watch the live on carreracupitalia.it, and, of course, follow our news on Facebook. We wish you a great weekend!