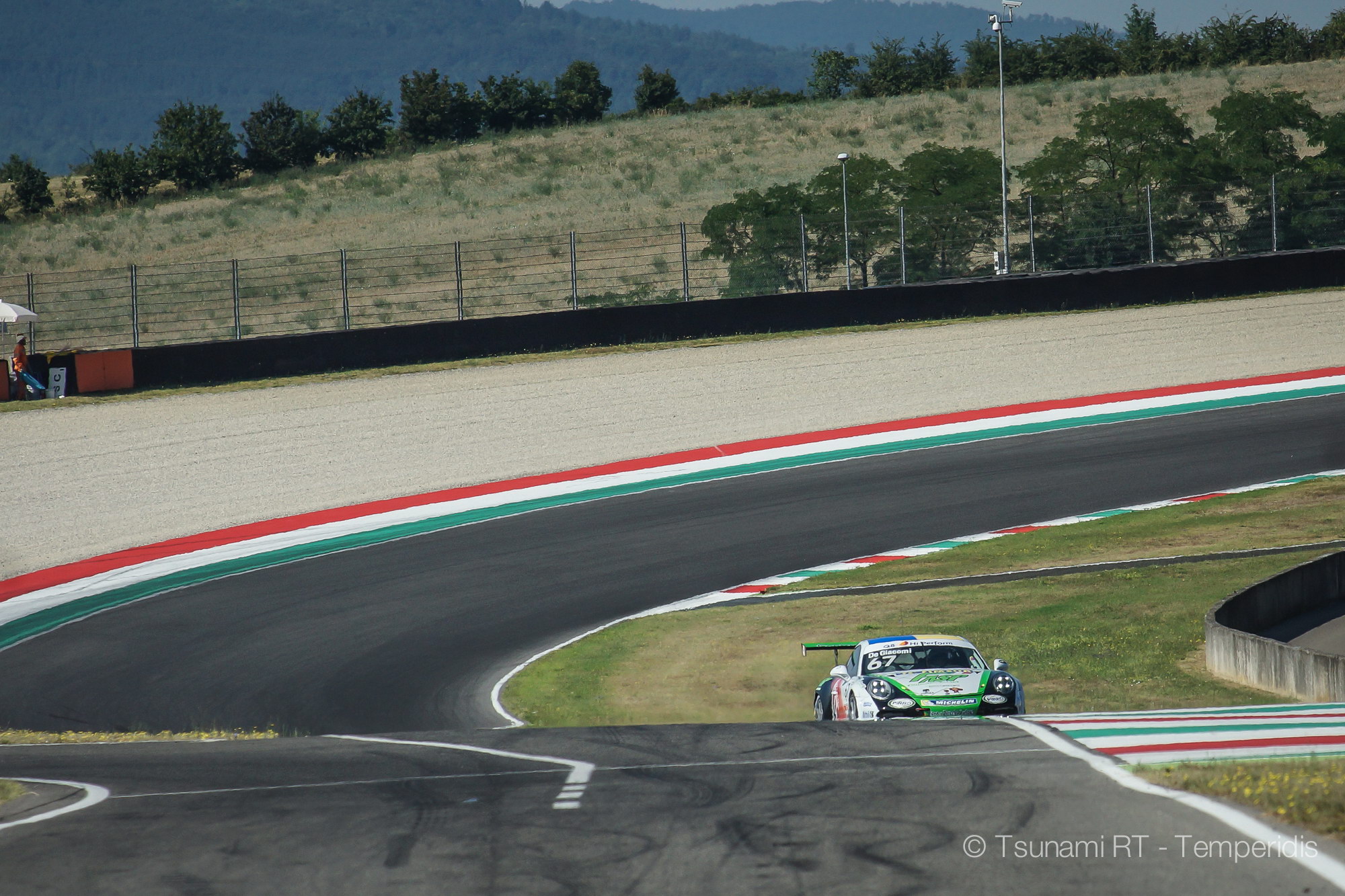 We traditionally spend the midsummer in Mugello, on the "halfway", middle, Porsche Carrera Cup Italia round. It is always a real thriller. We are not going to change the tradition this time, however, it is not known if Mugello holds the title of one of the brightest and astonishing races of the season.

Consider it yourselves: Oleksandr Gaidai had the second result in the overall classification on the Tuscany track five years ago, having driven under a shower rain on slick tires.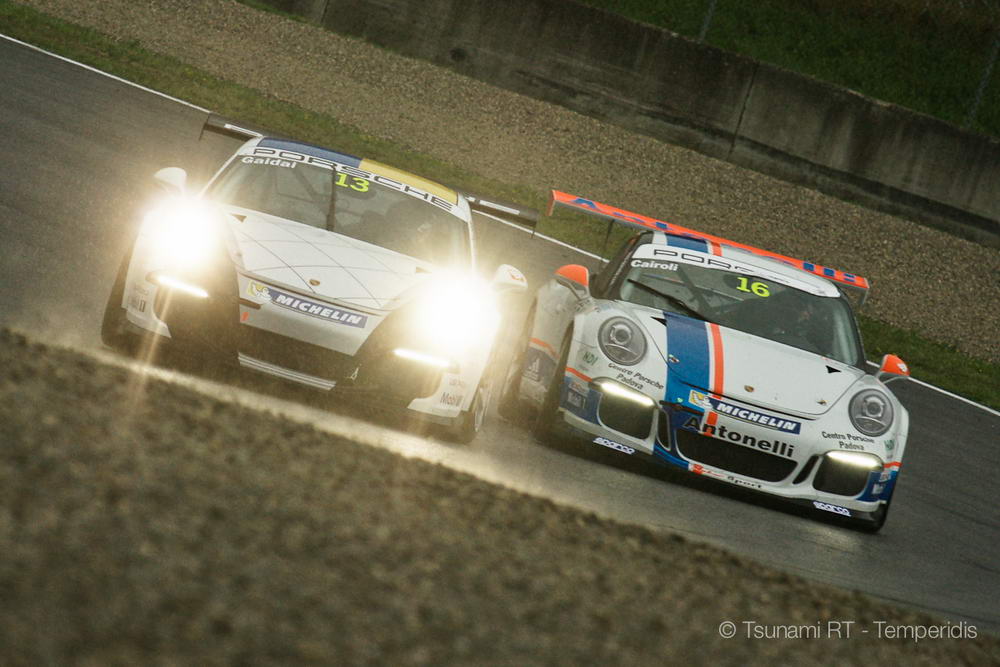 By the way, if you want to know how to do it, do not forget to visit our "X-Files section".

Côme Ledogar won three pole positions three years ago and won all the three races of the weekend.

Last year Tommaso Mosca, the early talent of Tsunami RT, broke his leg having flown off the track during the qualification, as the other driver had flown off to the gravel just before him in this very turn, and the dust had not settled yet, so Tommaso could not avoid the collision with the stopped car of his competitor.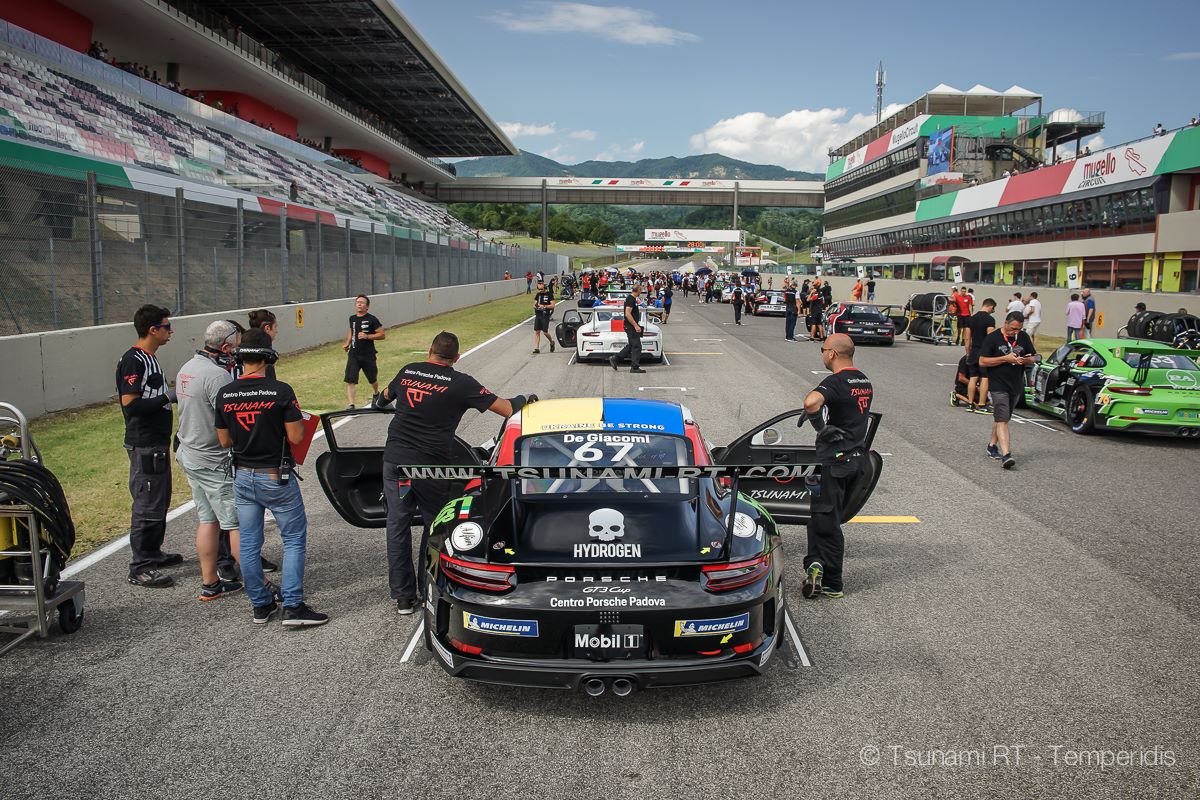 What does Mugello-2019 prepare for Tsunami RT and its drivers Alex De Giacomi and Enrico Fulgenzi? It is a secret for now. However, we know the schedule of future surprises.

Free practices take place on Friday at 3:00 PM (local time).

Two qualification segments wait for us on Saturday, at 10:05 and 10:40 AM, and the first race of the weekend starts at 5:30 PM.

The start of the second race on Sunday is scheduled for 12:50 PM.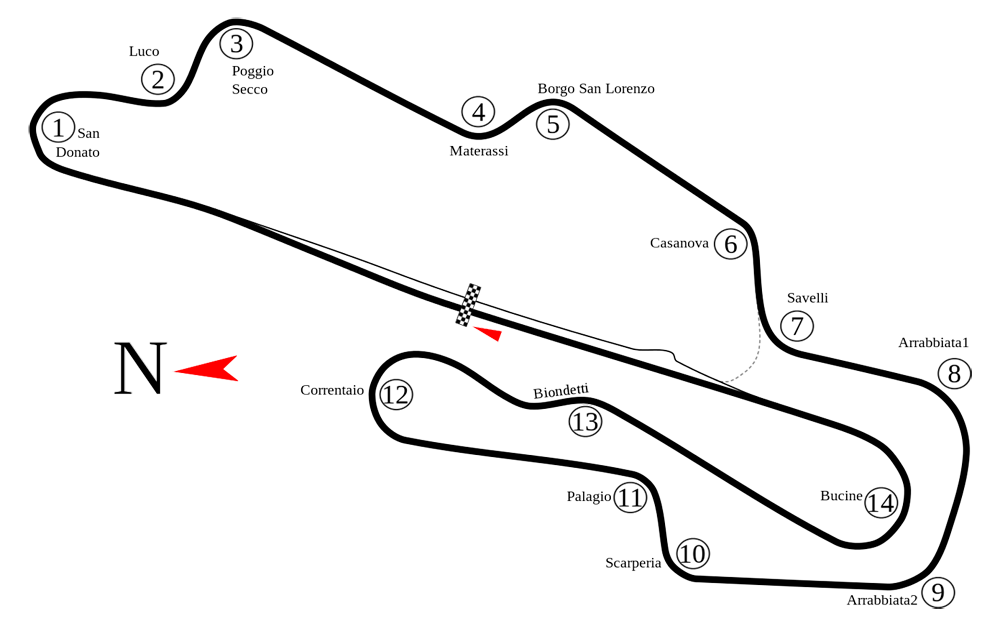 Autodromo Internazionale del Mugello
Designed: 1973
Opened: 1974
Lap length: 5.245 km
Direction: clockwise
Turns: 15
Best lap time: 1:34.316 (Gary Hauser, Dallara Renault, 2014)

As always, cheer for us, read our news on our Facebook page, and enjoy amazing events that the Mugello weekend has definitely prepared for you!