British people always could combine modesty and passion, abidance by rules and knowing how to breach them. These are the people who invented not only boarding schools and football, came up with not only Sherlock Holmes, but also boat racing, built not only Westminster Abbey, but also Silverstone. Let us talk about the latter...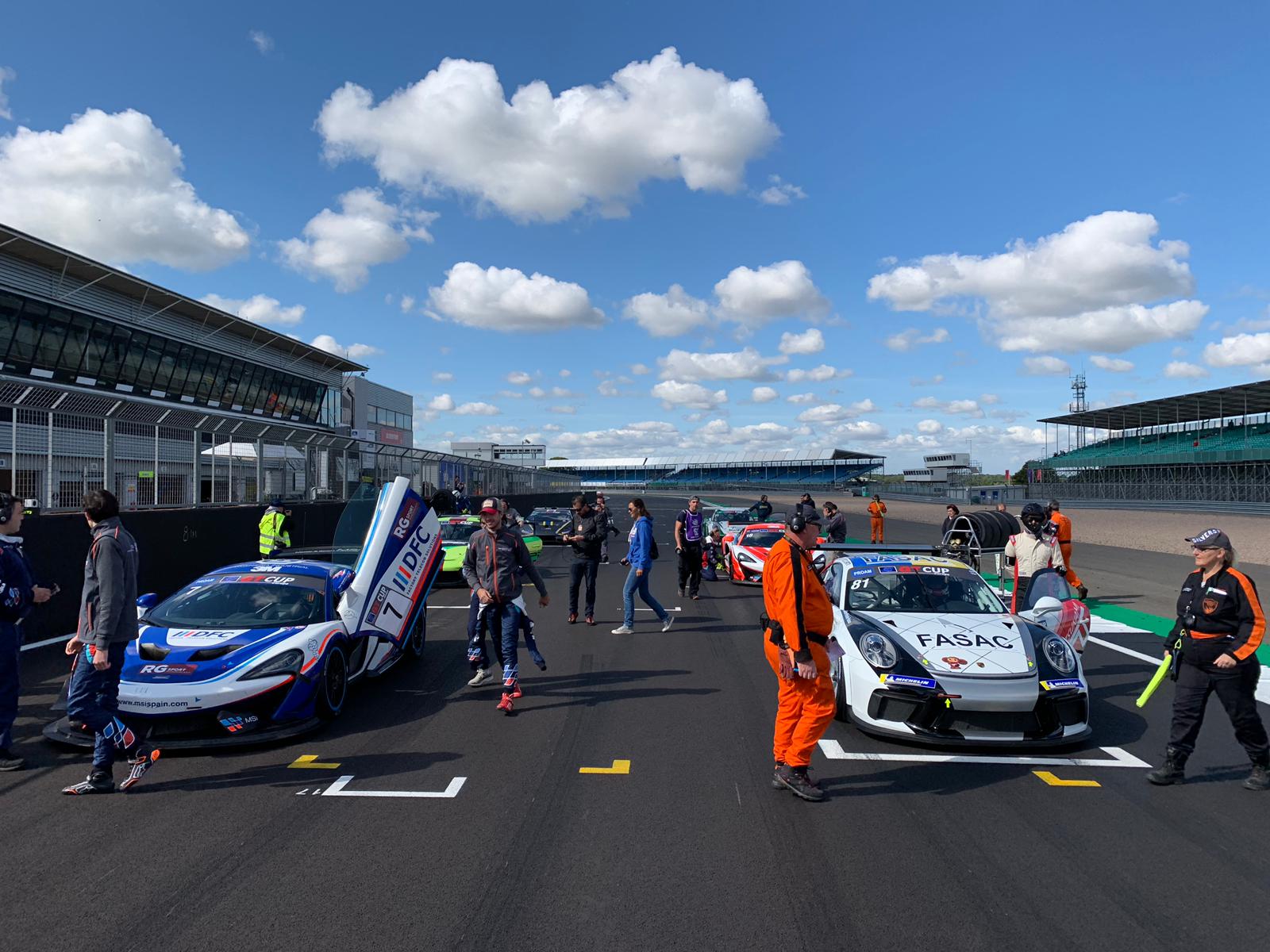 GT Cup Open Europe round on Silverstone circuit appeared to resemble to the renowned British character: everything is done by the rules, but, at this, adrenaline is boiling in their blood! By the way, the last fact is not surprising: if Lamborghini Huracan Super Trofeo, Aston Martin Vantage, Mercedes AMG GT4 HP, Audi R8 LMS, McLaren 570 and, of course, Porsche 911 Cup are gathered together on the track, this meeting will be breathtaking and exciting to the greatest possible extent!
It is the first time in Silverstone for Lino and Carlo Curti, and they have been trying to familiarize themselves with the track faster, but they had not enough time for that. Changeable British weather suggested the drivers wet track covering one second and drying covering the next during free practices, and it revealed that the track turns were unexpectedly hard to memorize.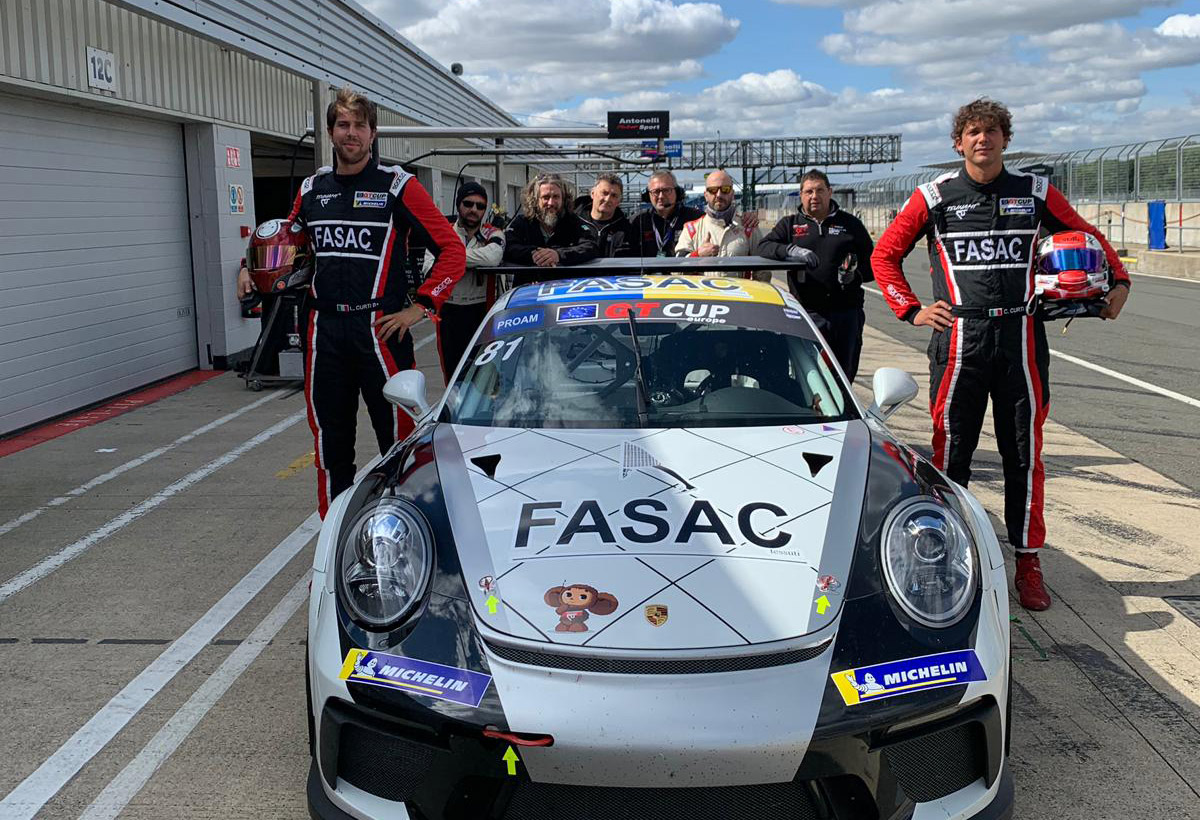 Carlo Curti: "The weather changes very often here, so we do not know whether it will be wet or not. We'll see for the race, but it will be very difficult!"
Lino Curti: "Qualifying was not good for me, but I have driven too little during the free practice yesterday. I will recover in the race! The track is very beautiful but difficult to learn".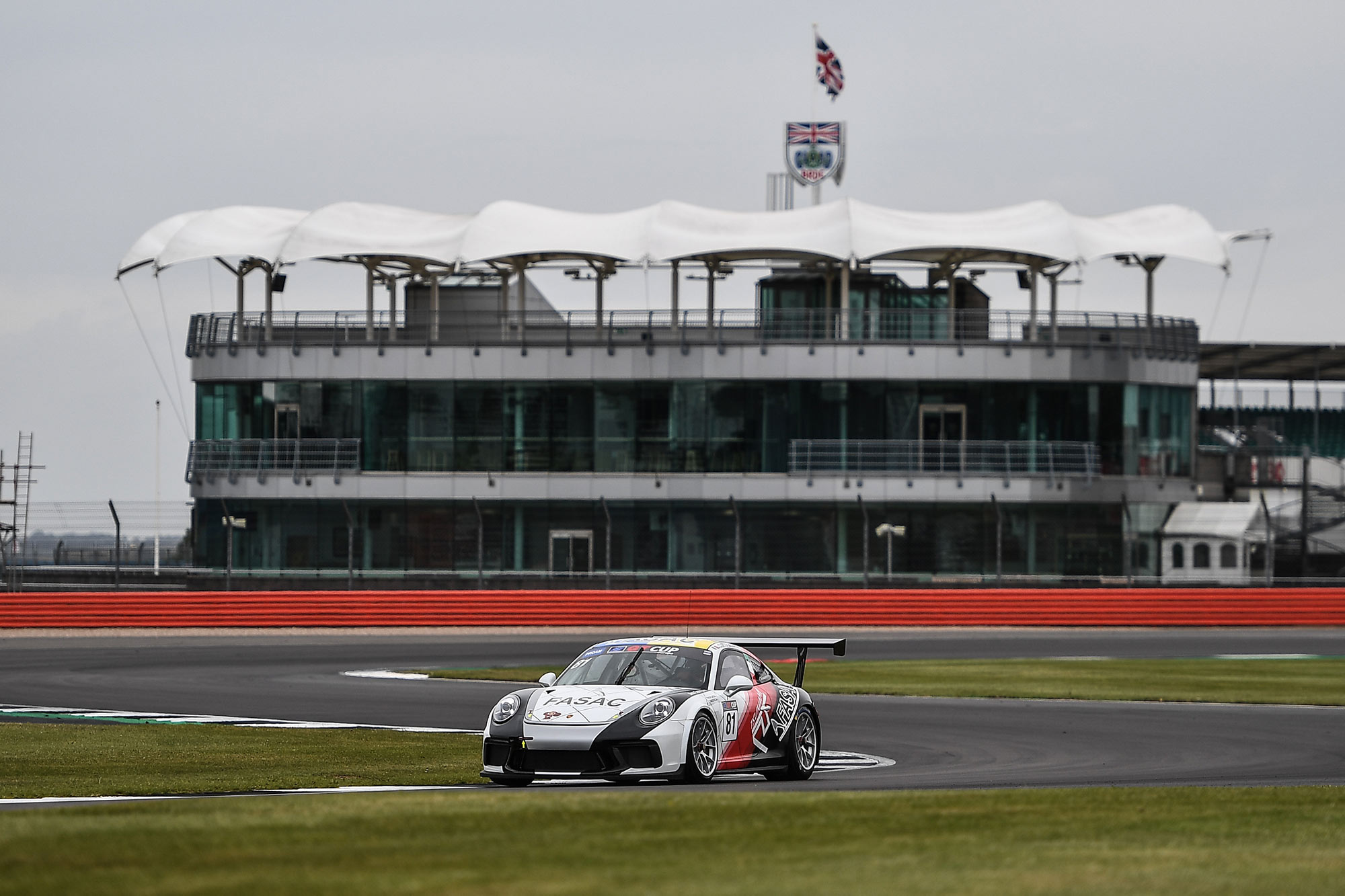 The first qualifying was not very successful. However, the stubborn brothers promised to fix everything during the race. Lino was competing desperately, and, having started from the 13th position, overran several competitors and passed the torch to Carlo. Curti Jr. pleased everybody on the last lap with completely soaring competition with Thiago Vivacqua and finished with the ninth result.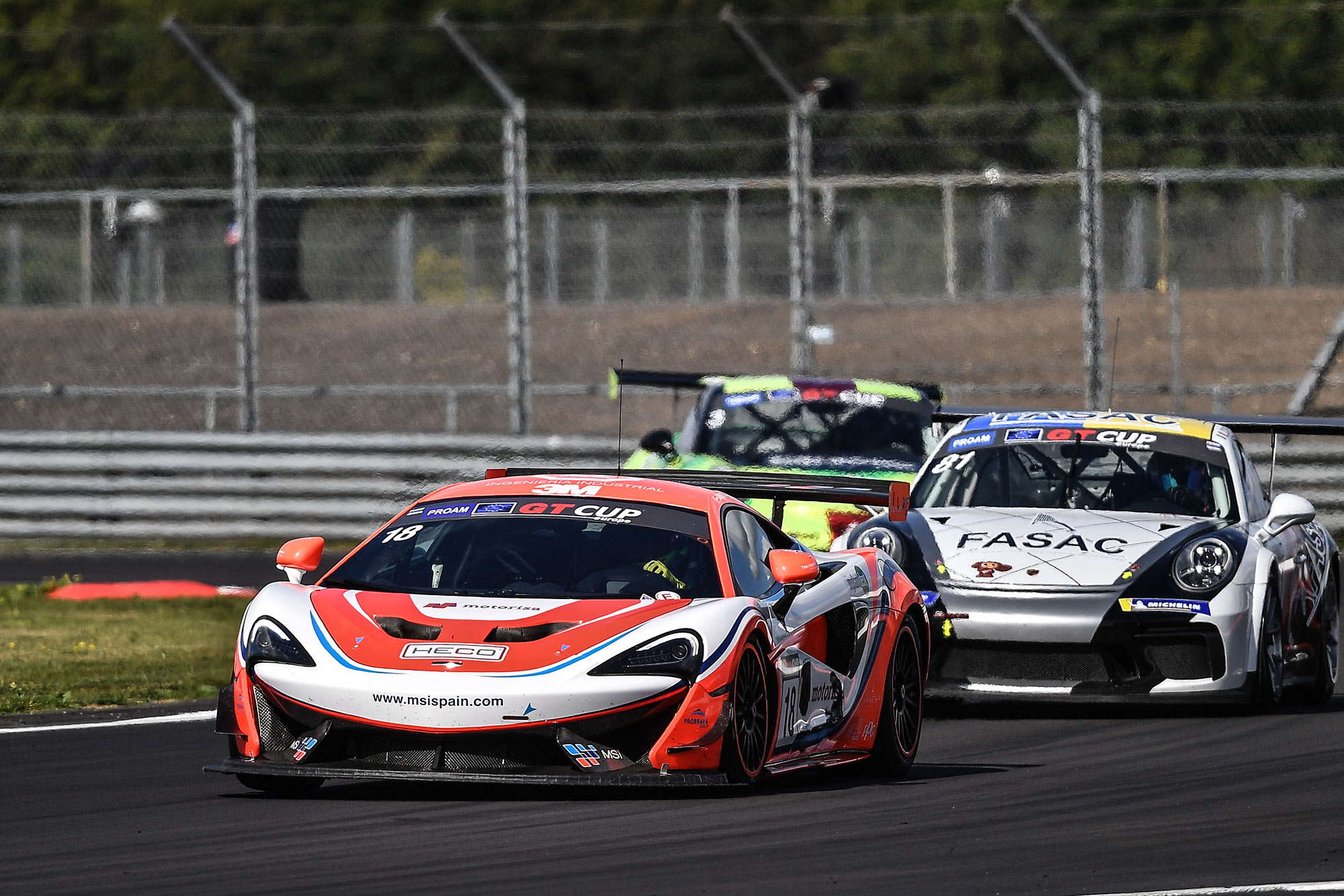 Carlo Curti: "It was not an easy race. Lap by lap, we have been finding the right feeling that we haven't managed to find on free practice. Lino Curti gained some positions, I tried to do my best till the last lap where I had a tough fight with Thiago Vivacqua... We are ready for tomorrow!"

On Sunday our drivers were smiling so happily and were so hepped on that even the British weather succumbed, dissolved into a sunny smile and evolved into really Italian one. After that, it was simple guesswork, because Curti brothers know Italy very well!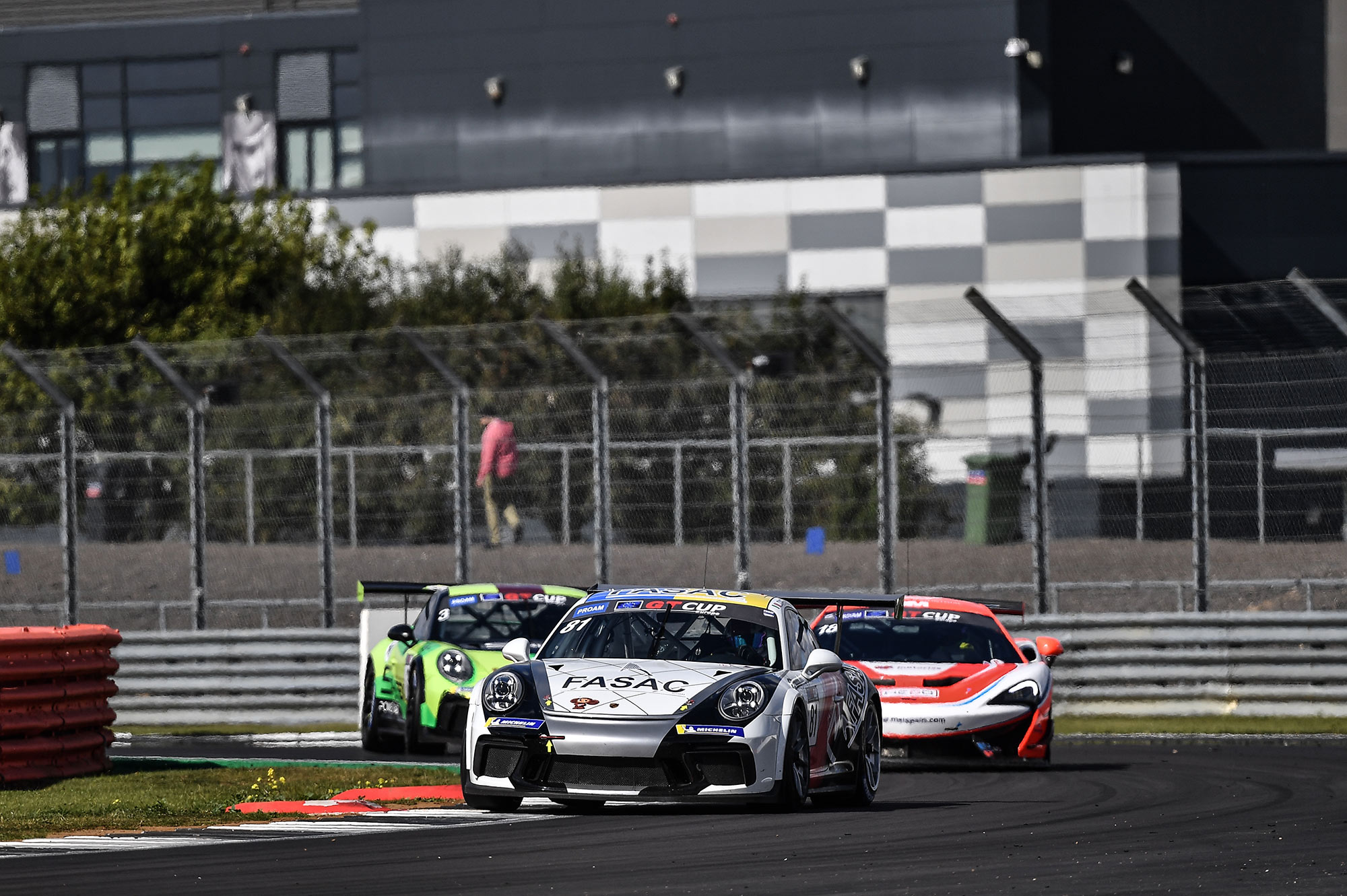 Carlo started first this time, and he ascertained on sight that there were competitors on the track who also wanted that trajectory... However, luckily, everything ended up pacifically and damage-free. Lino took to the wheel in the middle of the race, and the finish on the fourth position in Pro-Am class became a well-deserved conclusion of the weekend on the track that was totally new for our drivers!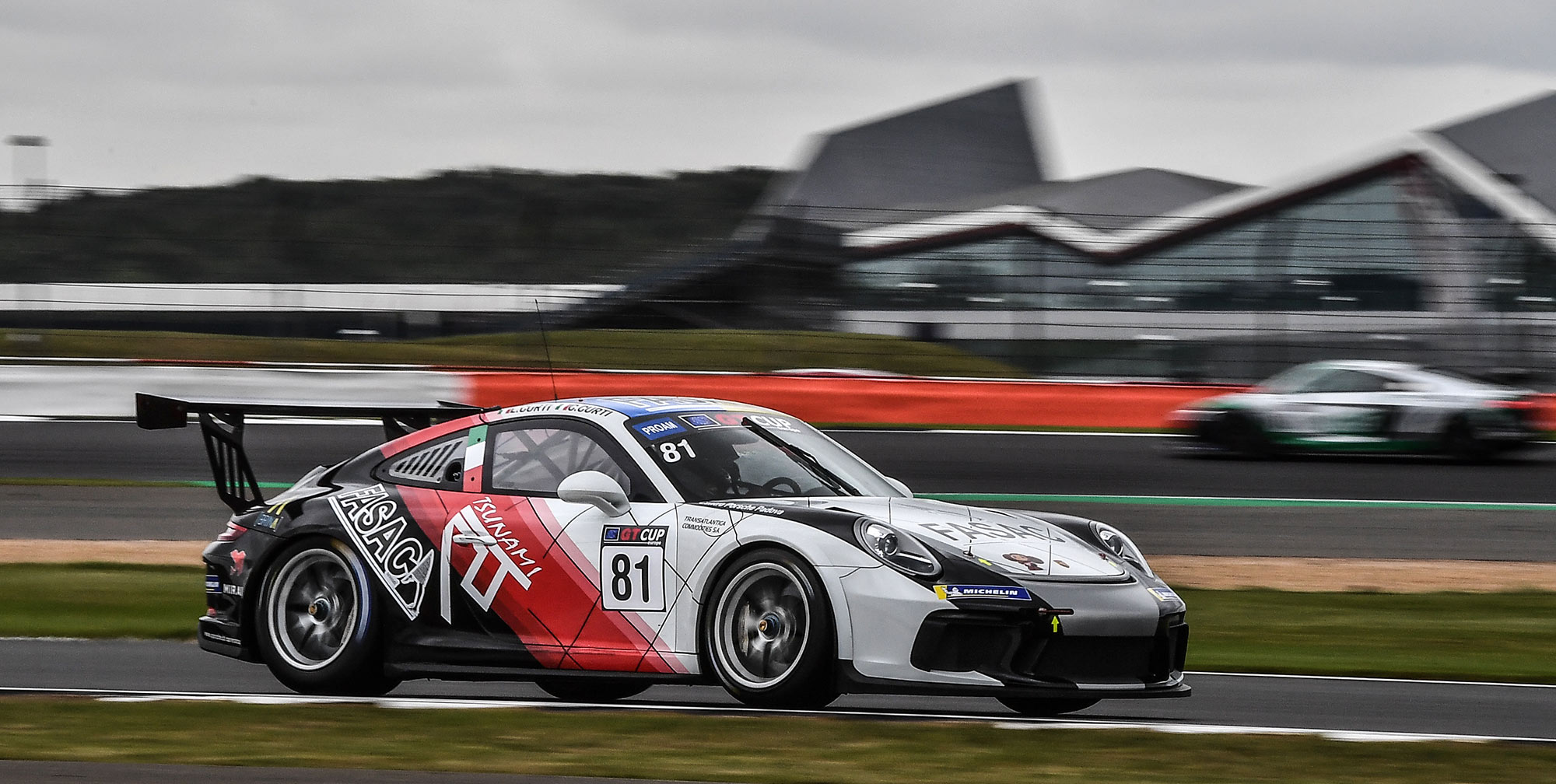 Carlo Curti: "The first lap has been messy, I did a big bagarre with two cars losing some position but I recovered some . Lino had a good pace , we finished in p4 that was the best position for us this weekend. 2 weeks and we will be in Barcelona!"

While both Curti brothers are preparing themselves for Barcelona, our team has much harder deadlines, because we have to drop in Italian Vallelunga on our way to Spain! The thing is, that the next Porsche Carrera Cup Italia round takes place there... And we absolutely cannot miss such an interesting race! Even more so, we are the participants!