Well, have you rested? A few days have passed since the previous race, that means that it is time to go to the next one!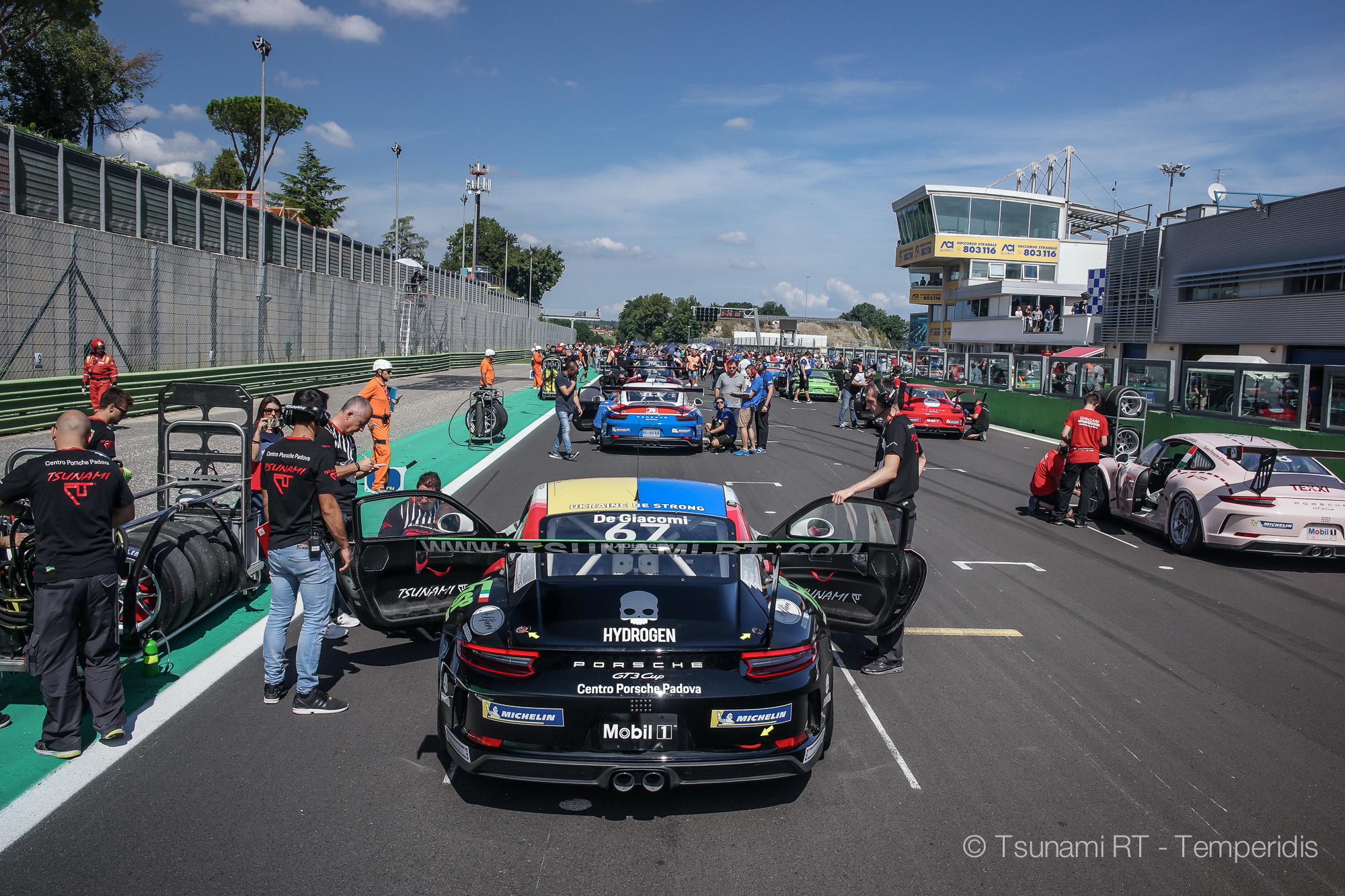 Unlike Silverstone, that is unusual for us, Vallelunga is near and dear for Tsunami RT team. Our driver, Tommaso Mosca, set the new circuit record for Porsche Carrera Cup here, having returned onto the rack after the leg fracture for the first time. Our drivers Côme Ledogar, Alex De Giacomi, Alessio Rovera, Lino Curti were on the prize-winning podium many times here.
By the way, it is the place where the winner in Michelin Cup classification was determined with the photo finish once. Alex De Giacomi (who became a Tsunami RT driver later) won the race then, and Lino Curti became the silver medalist (he was a Tsunami RT driver then and he is still in our team).
Here Côme Ledogar performed the most beautiful overrun in the season. Just have a look!

C. Ledogar: "As for my overrun, I don't know if it can be named an overrun of the year, but it was really difficult, and I wouldn't have resolved to do such a maneuver if Mattea hadn't been such a professional driver. It would have ended with a collision with anybody else."
Well, now the fifth Porsche Carrera Cup Italia round is waiting for us, and Vallelunga is welcoming its good old friends.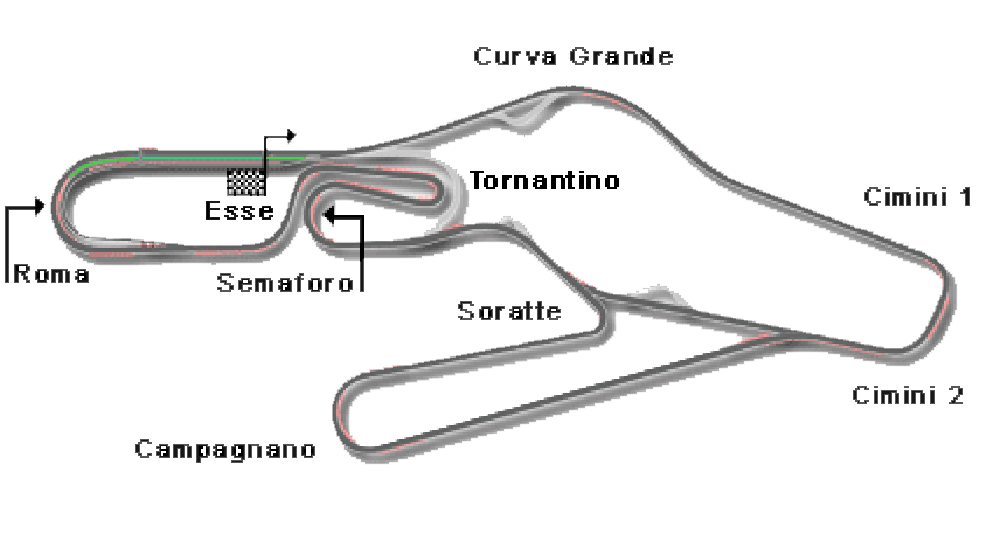 Autodromo Vallelunga Piero Taruffi
Opened: 1959
Last rebuild: 2004
Lap length: 4.085 km
Direction: clockwise
Turns: 10
Best lap time: 1:12.80 (Anthony Davidson, Honda RA 106-02 F1, 2006)
So, everything starts on Friday, at 3:40 PM, with the free practices (we indicated the local time for each event).

Two qualifying segments are scheduled for Saturday at 10:50 AM and at 11: 25 AM.

The first race starts on Saturday, at 4:50 PM, and the Sunday race starts at 12:50 PM.
Follow our news on our Facebook page! Show is going on!