If you dream about something for a long time, your desire will certainly come true! Here is the proof: we have been dreaming about the start of the new racing season for so long, and here it is!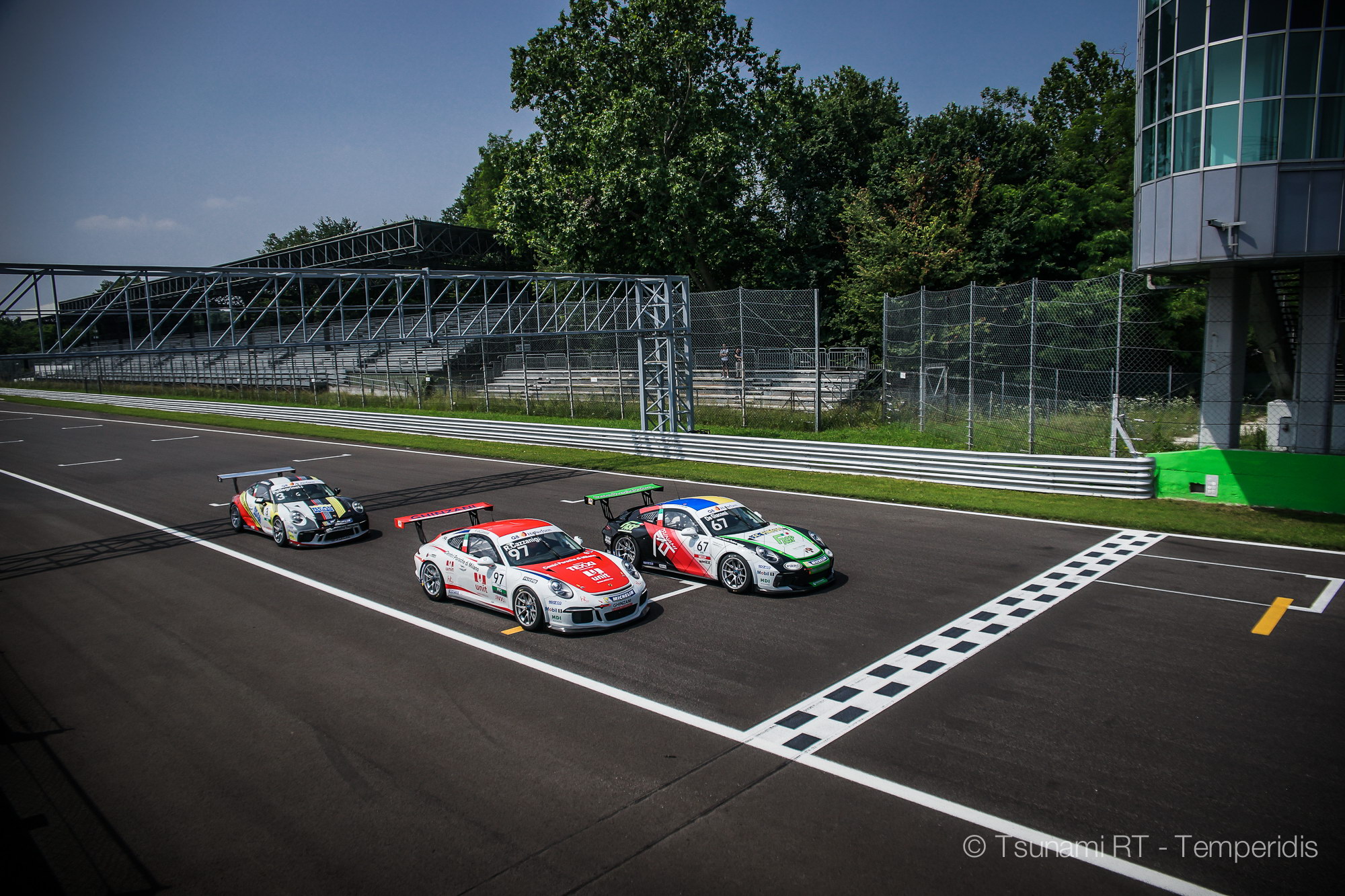 Already this weekend we, who have been missing and longing to see each other and our competitors, go to the first round of Porsche Carrera Cup Italia 2019 in famous Monza!

Competitors in the overall classification (professional drivers) took a sigh of relief: the racers from Tsunami RT would not compete for the prizes this season. However, there are different situations (let us remind the victory of Oleksandr Gaidai in Le Mans but our driver was competing in the division B that time, as an amateur driver!). So, we never say never. However, let us focus our efforts on the Gentlemen Drivers classification (Michelin Cup). Of course, our fans will be happy to see their old acquaintances: Alex De Giacomi and Thomas Nicolle open the season with the cars in Tsunami RT colors.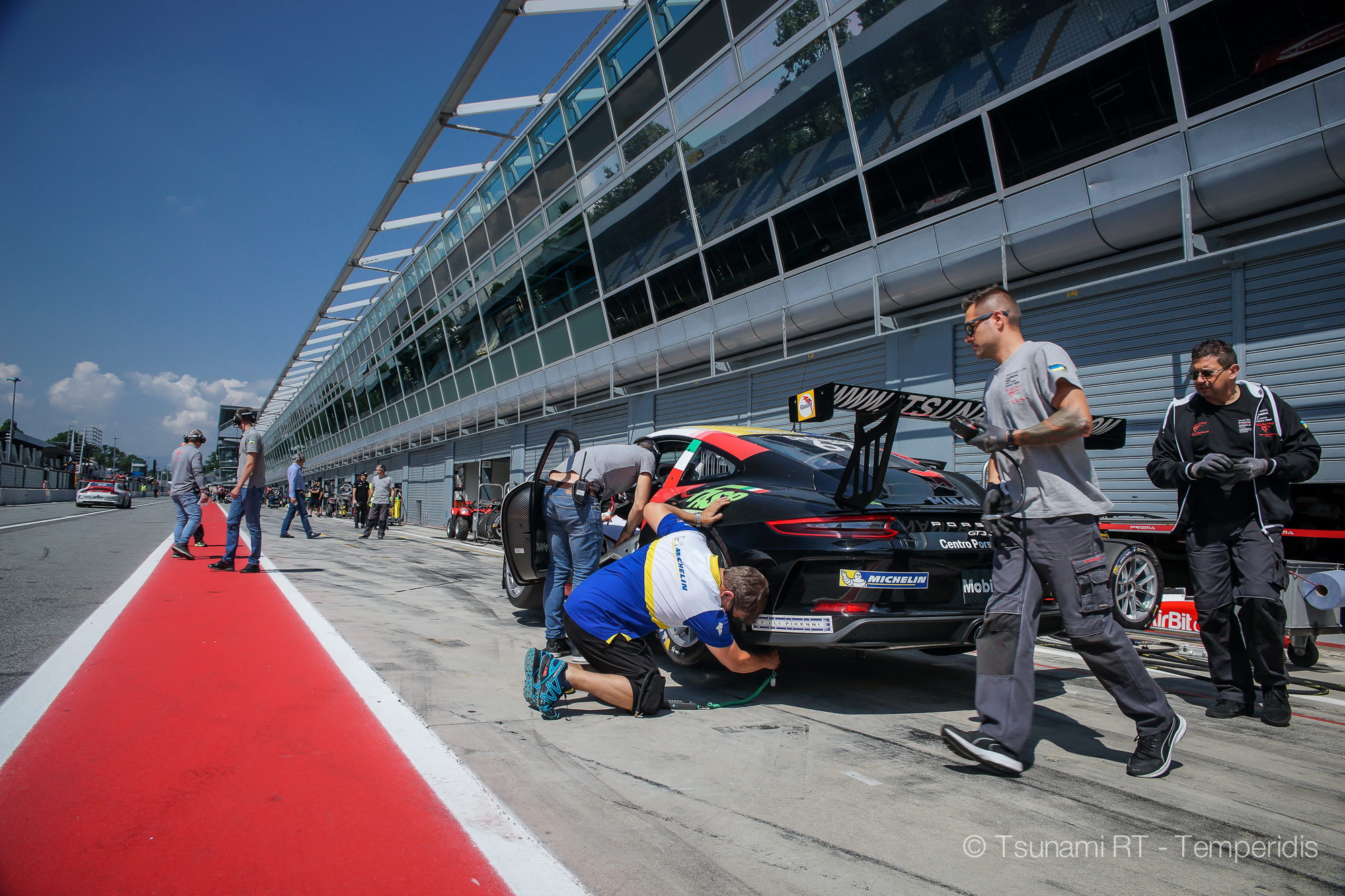 The team will also provide technical support to Enrico Fulgenzi, not to make our mechanics bored.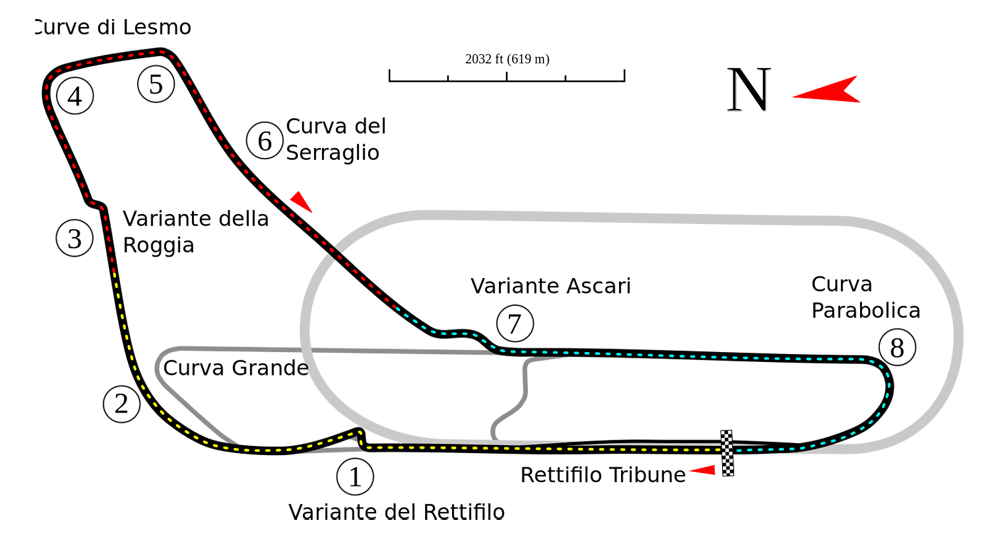 Autodromo Nazionale di Monza
Designed: 1922
Last rebuild: 2007
Lap length: 5.793 km
Direction: clockwise
Turns: 11
Best lap time: 1:21.046 (Rubens Barrichello, Ferrari, 2004)

So, we meet in Monza this Friday, on April 5, at 3:25 PM on free practices (local time everywhere).

Saturday is an eventful day: two qualification segments at 10:15 and at 10:50 AM. The long-expected first race starts at 5:30 PM.

We will watch the second race on Sunday, April 7, at 1:20 PM.

Don't miss the live on carreracupitalia.it, and, of course, cheer for us and read our news on Facebook!

See you. And make a wish, it will definitely come true!