Mugello is traditionally the midseason of Porsche Carrera Cup Italia, however, the pandemic changed everything. Last year we first heard the roar of racing motors of the season in Mugello, and now the season of 2021 is just gathering its pace: the second round finished.

The Tsunami RT driver won the breathtaking competition with Alberto Cerchi in the second qualification segment and won the pole position. Our racer managed to improve the result of the first segment for half a second (!).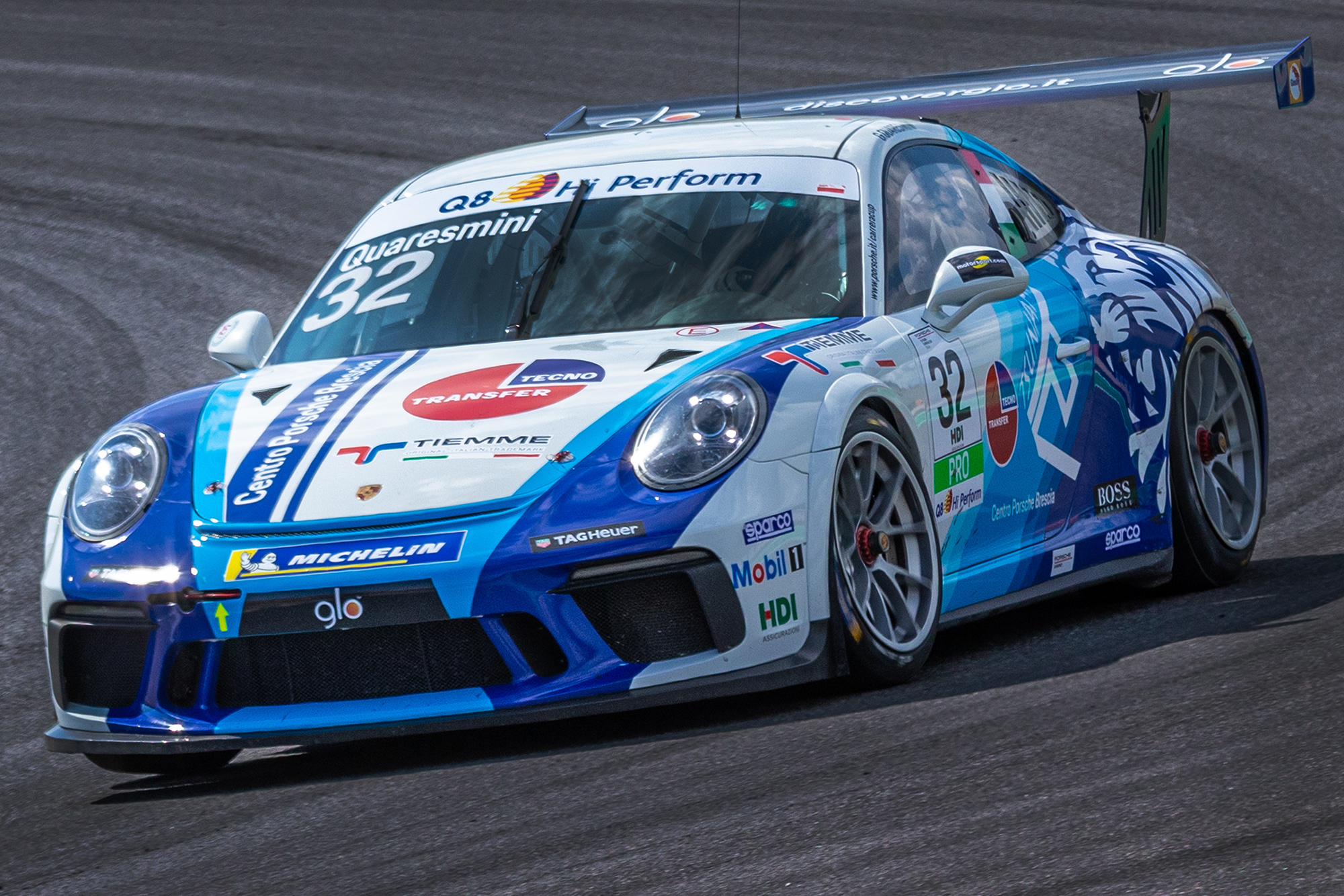 Gianmarco Quaresmini #32: «I am glad of such a finish! This is a good result! It was very difficult, in fact, to drive. I tried to defend my position from the opponent, by the end of the race, tire problems started, and I still lost my position in the last corner of the last lap. But tomorrow will be a new day and a new race. We need to earn points in the championship and work to win. We'll play with the pressure in the morning, we need to improve things a little, now it's important».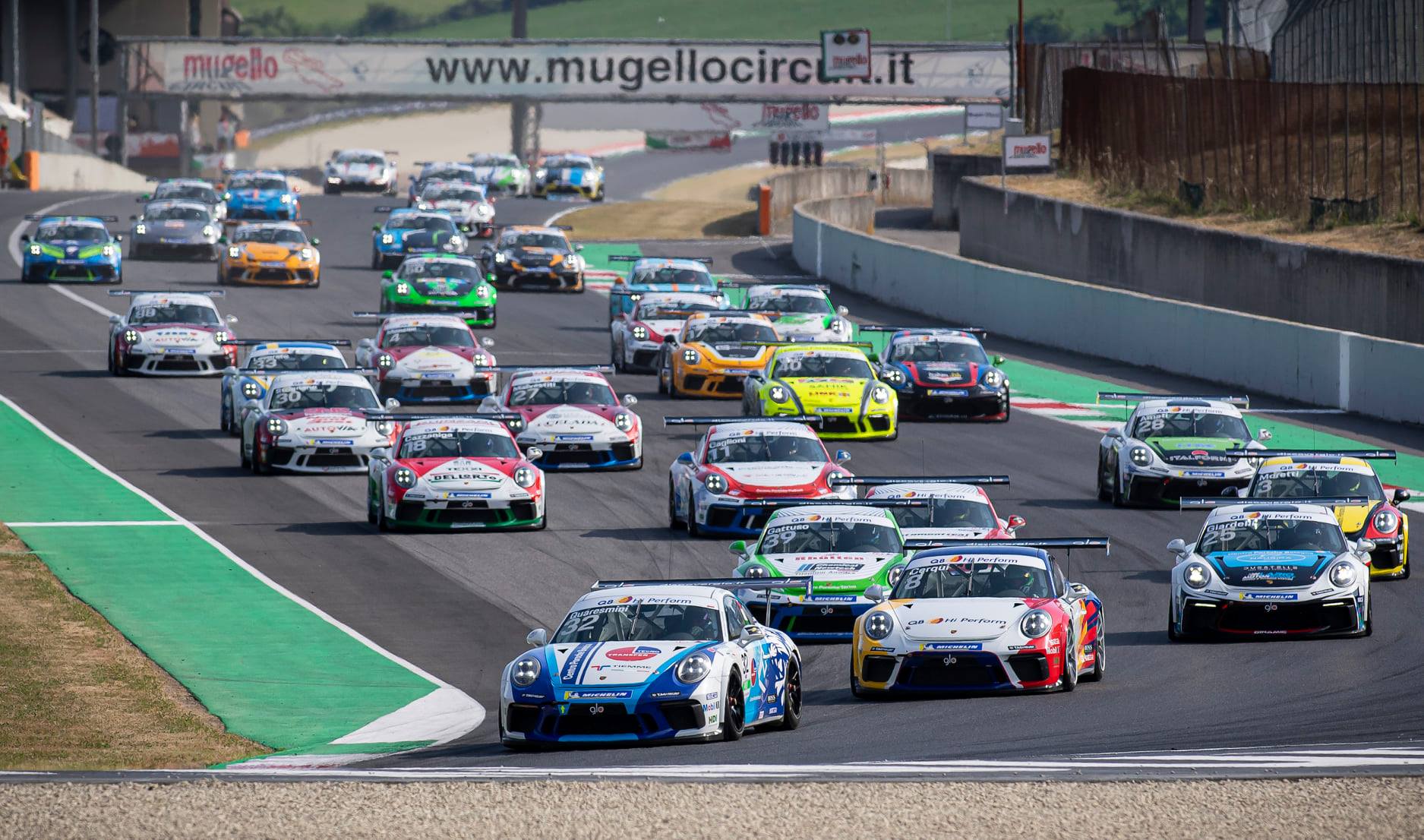 The first race was dedicated to the spectacular duel between Cerchi and Quaresmini. If the race had been one turn shorter, everything could have happened in a different way... However, a man started to weave the checkered finish flag just after Gianmarco had experienced problems with the tires, and he had given his competitor the road to the upper step of the podium, so our driver won the silver medal in the overall classification.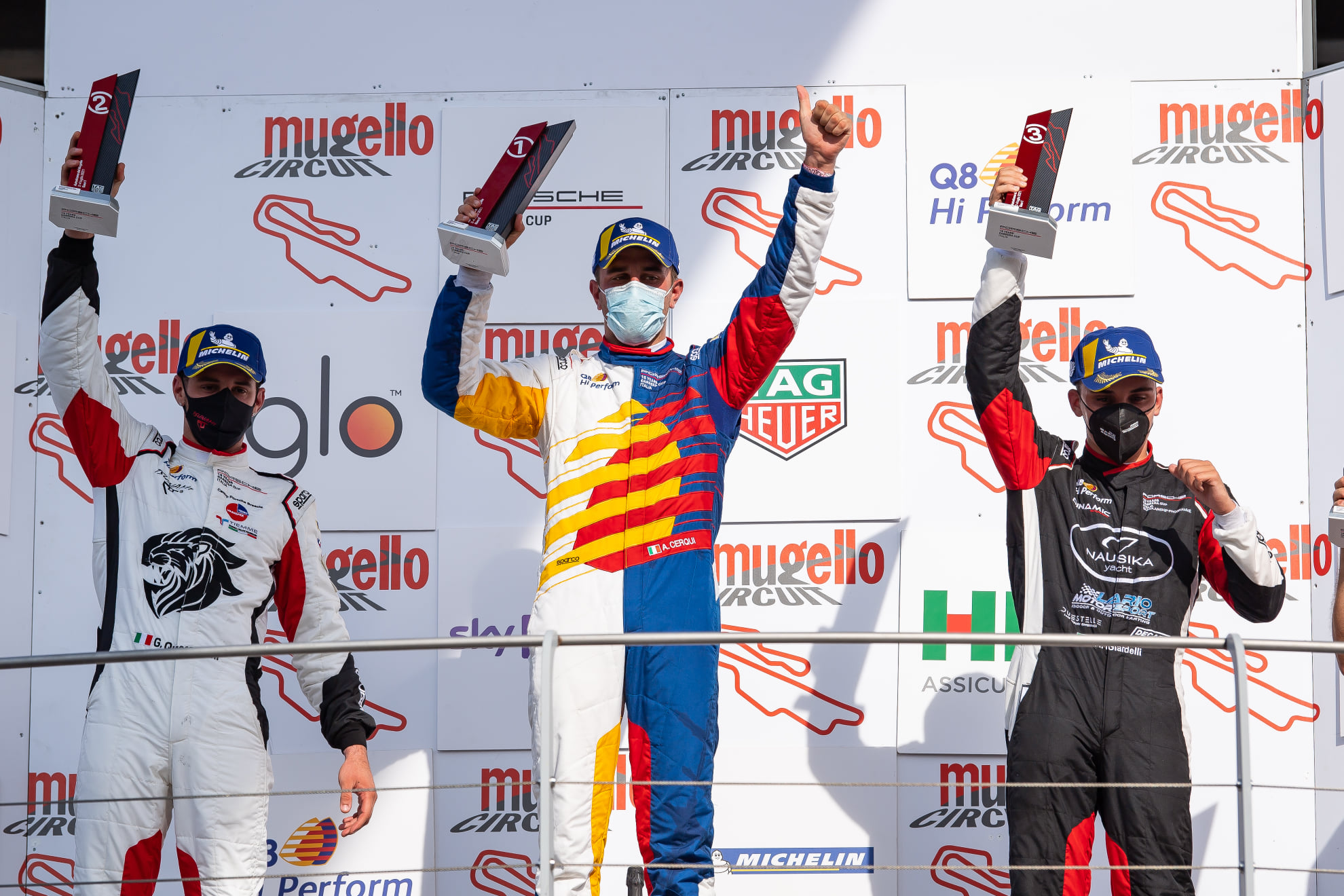 Alex De Giacomi traditionally (What a good habit, Alex!) won the Michelin Cup.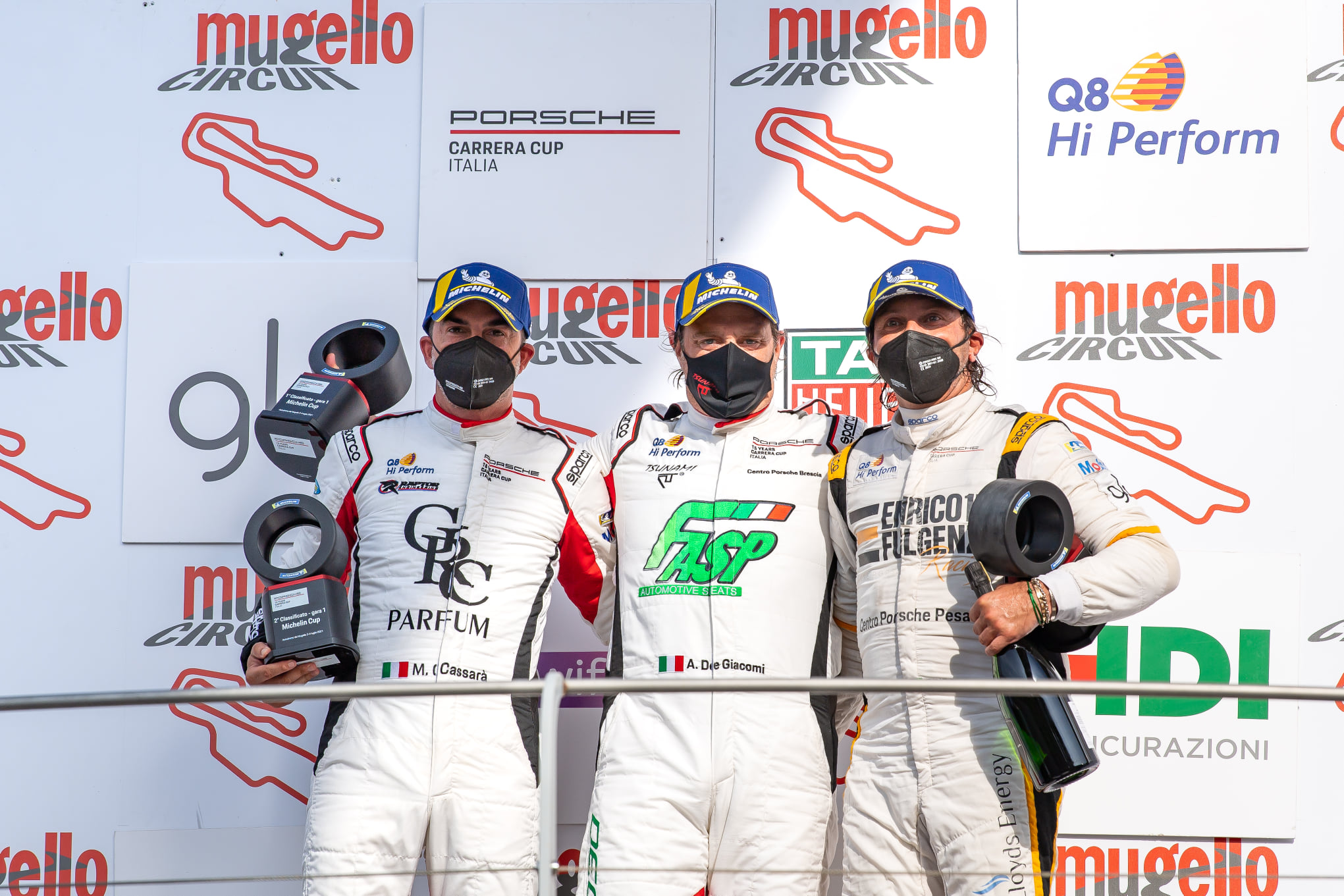 Giammarco Levorato was not lucky enough: he had a contact with a competitor in the very first turn, and it was not so simple to have good results in the race with the damaged left forewheel.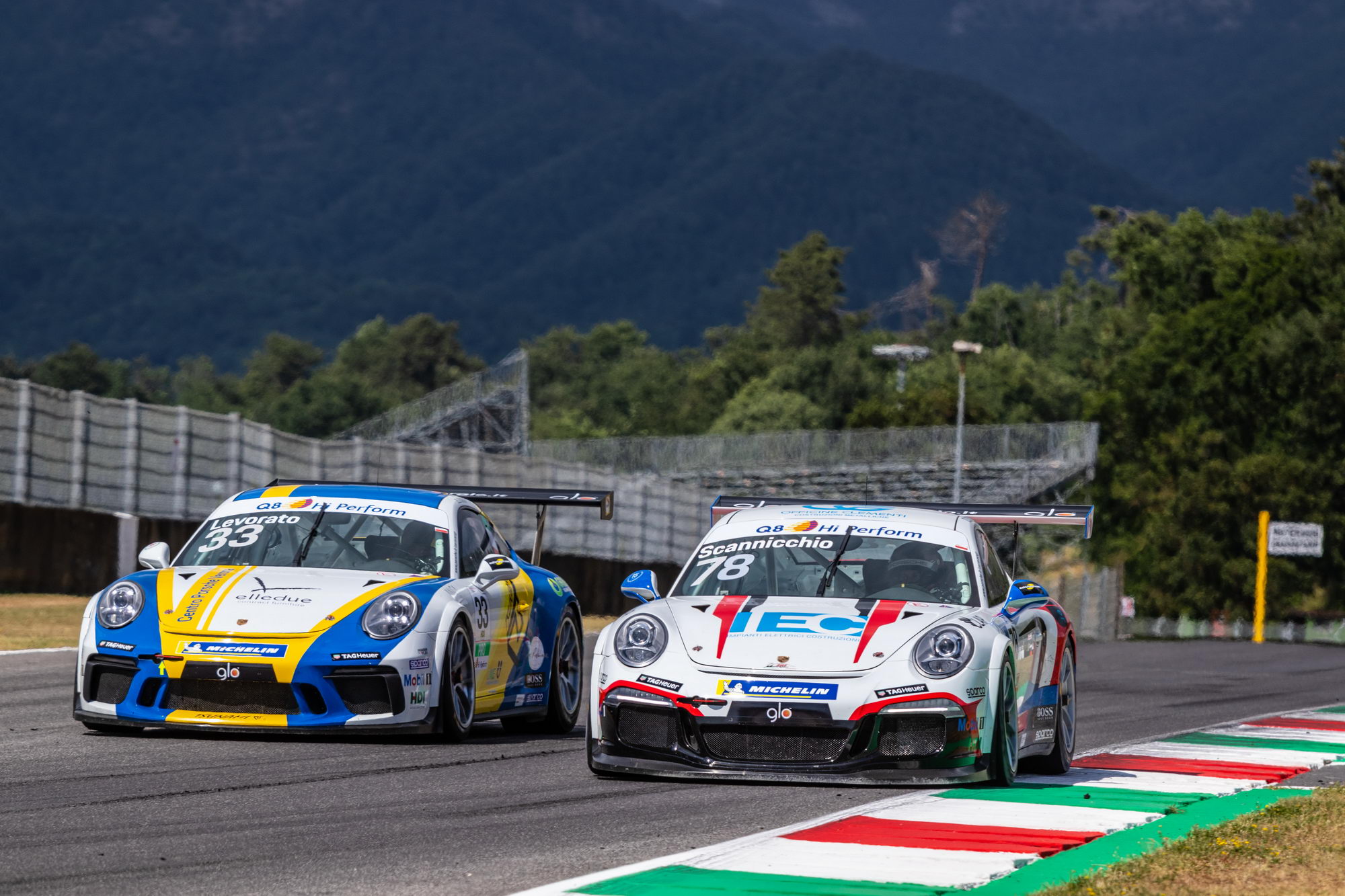 Nevertheless, the 12th result in the overall classification is good enough for a young driver with little experience!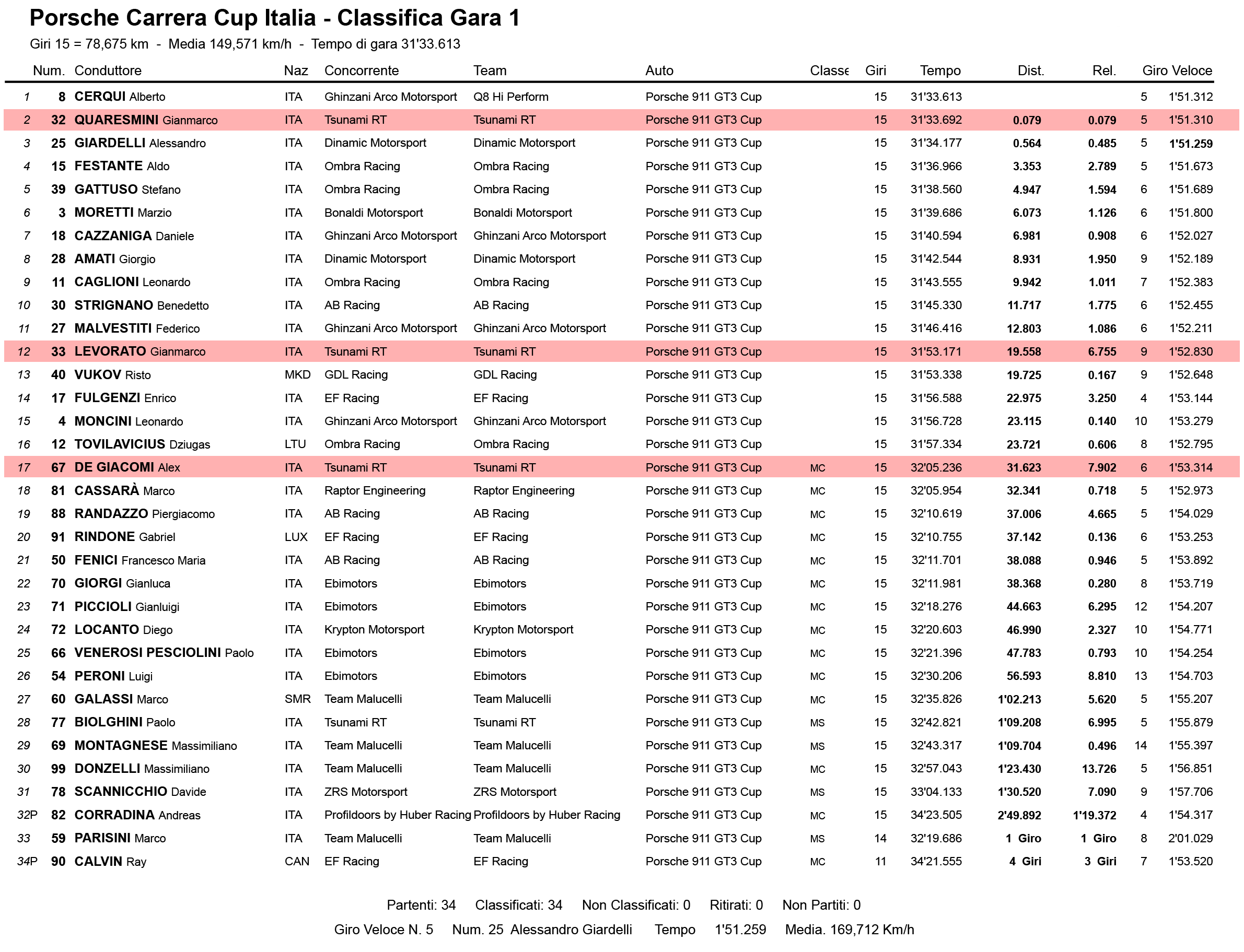 In the Sunday race Gianmarco Quaresmini started from the 5th position (as the silver medalist of the Saturday race). The driver considered his main task not to let Alberto Cerchi, his main competitor in this season, overrun.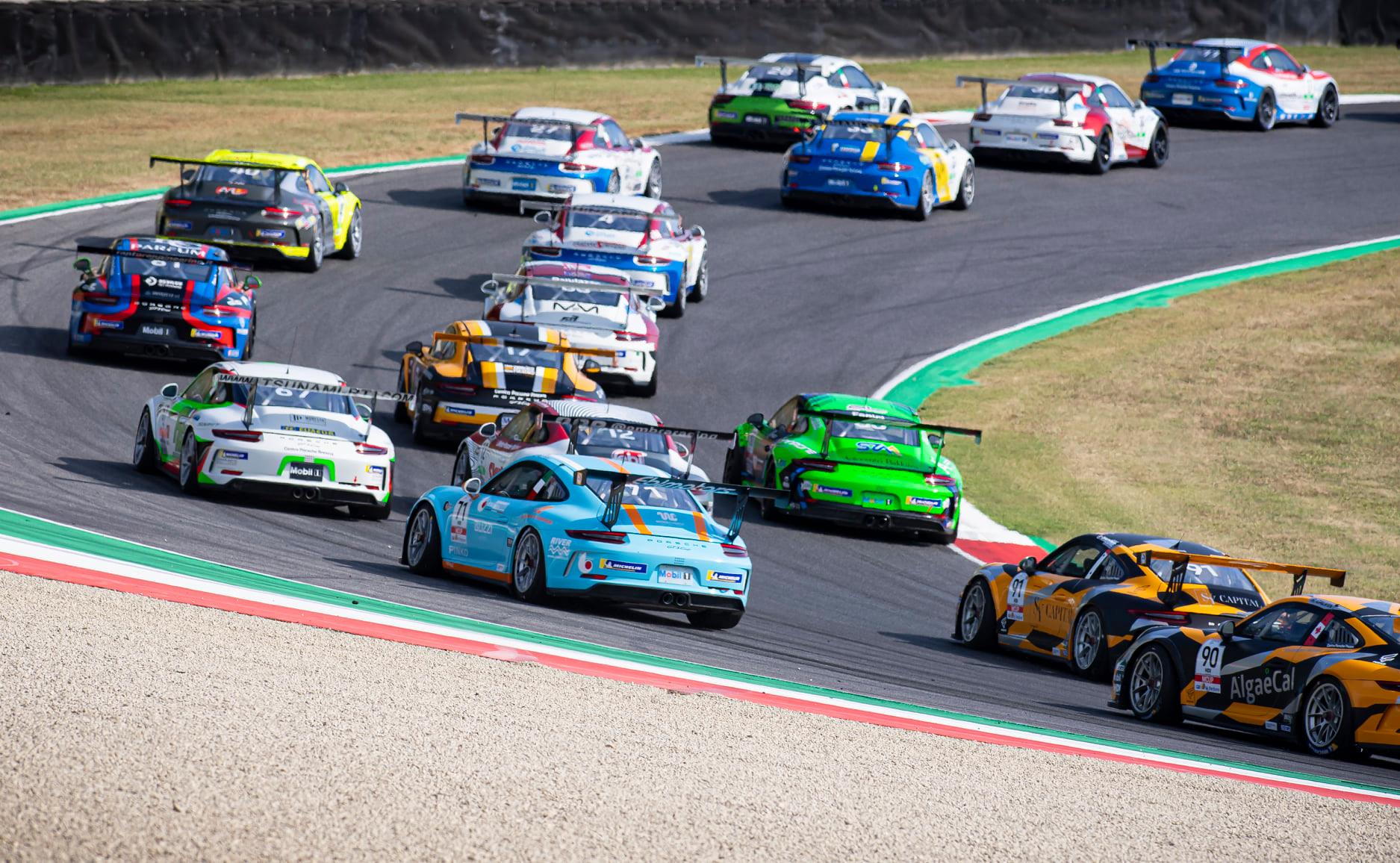 However, everything did not go as smoothly as we would like: from the middle of the race Gianmarco complained about an understeer. Nevertheless, he managed to keep Cerchi behind and reached the prize podium, having brought a bronze cup in the Tsunami RT collection.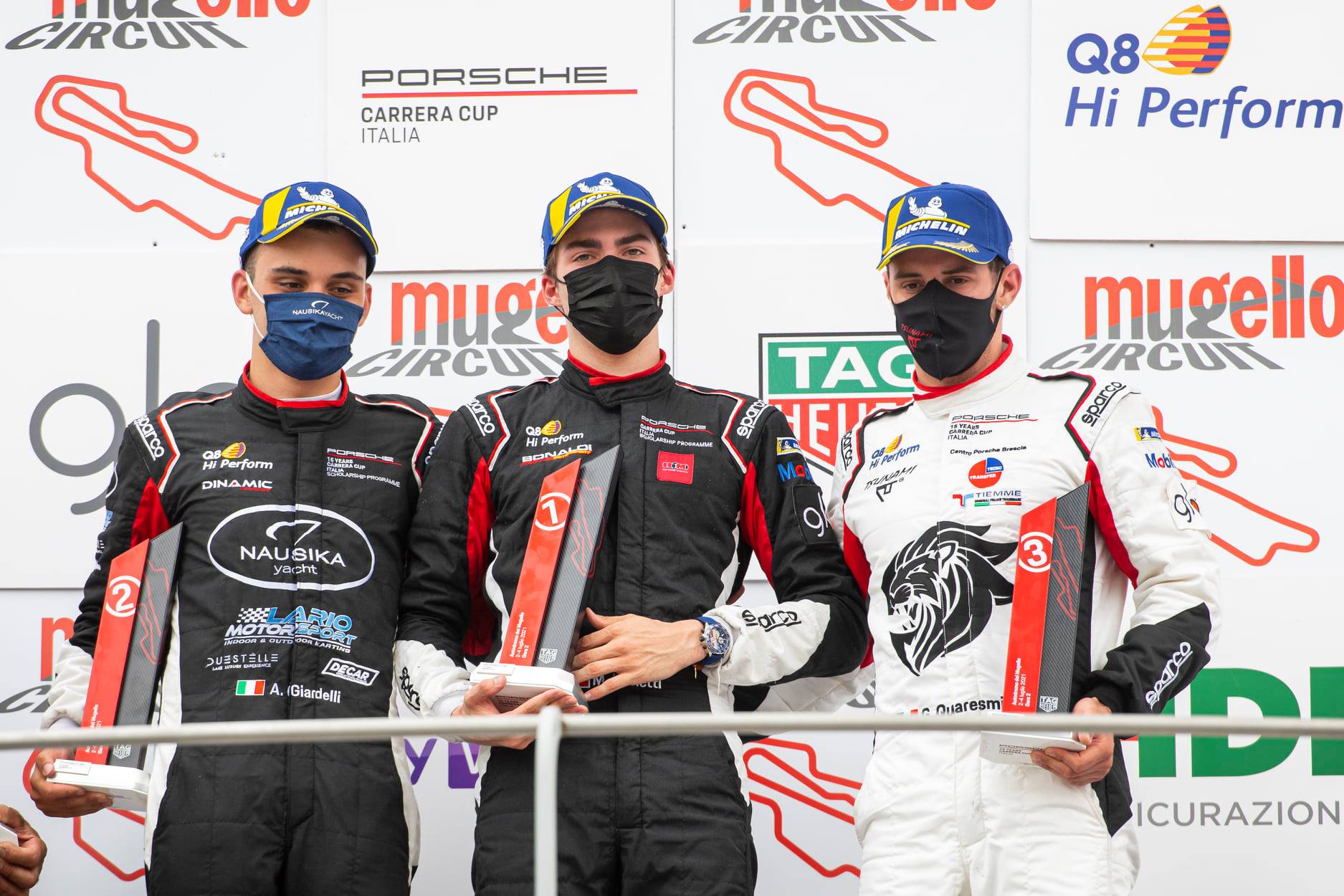 Alex De Giacomi remained true to himself: the victory in Michelin Cup (we hope he will not consider this tradition too boring!).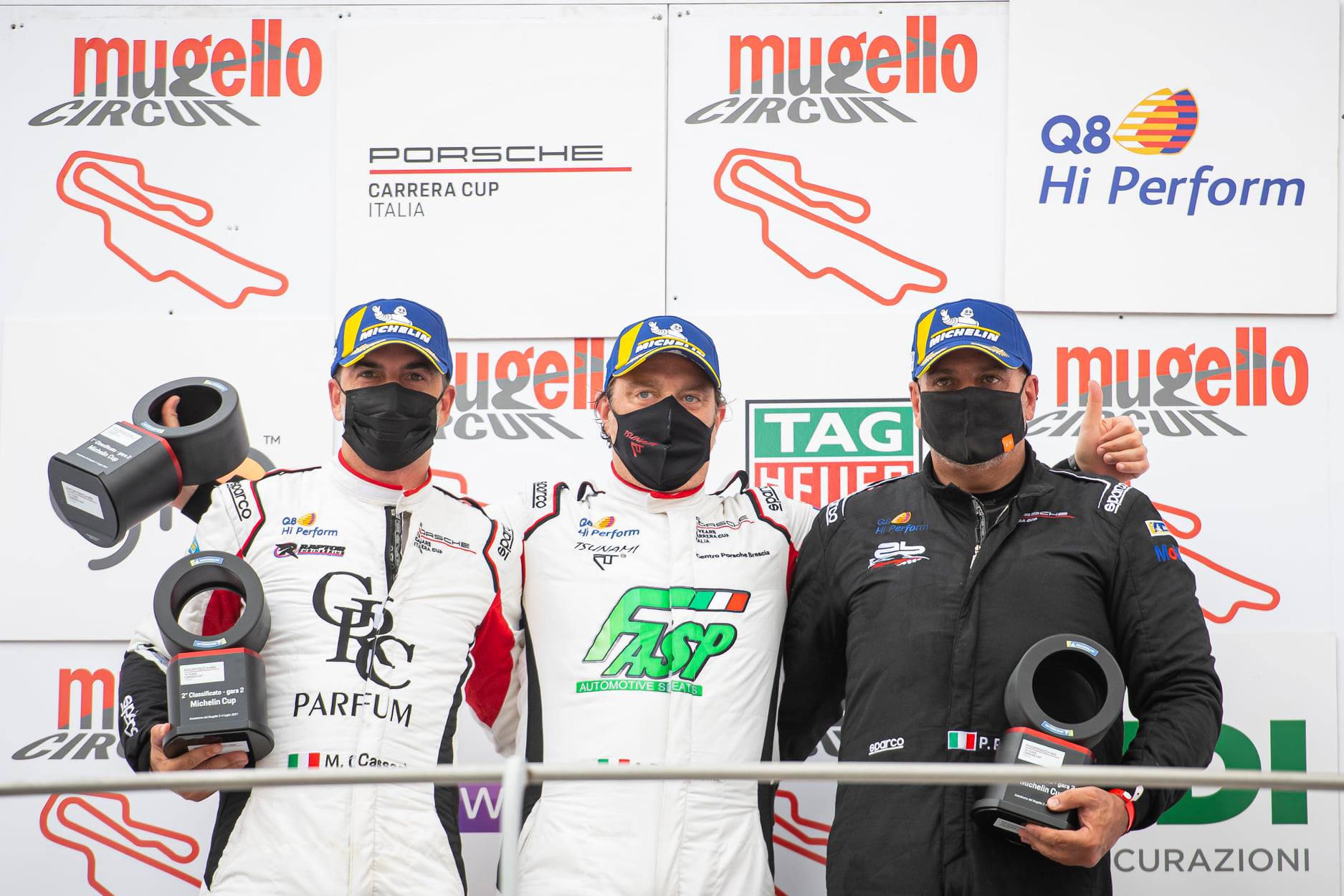 A young hopeful Giammarco Levorato did not have a successful weekend: he experienced problems with tires on the very first lap of the Sunday race and demonstrated only the 15th result.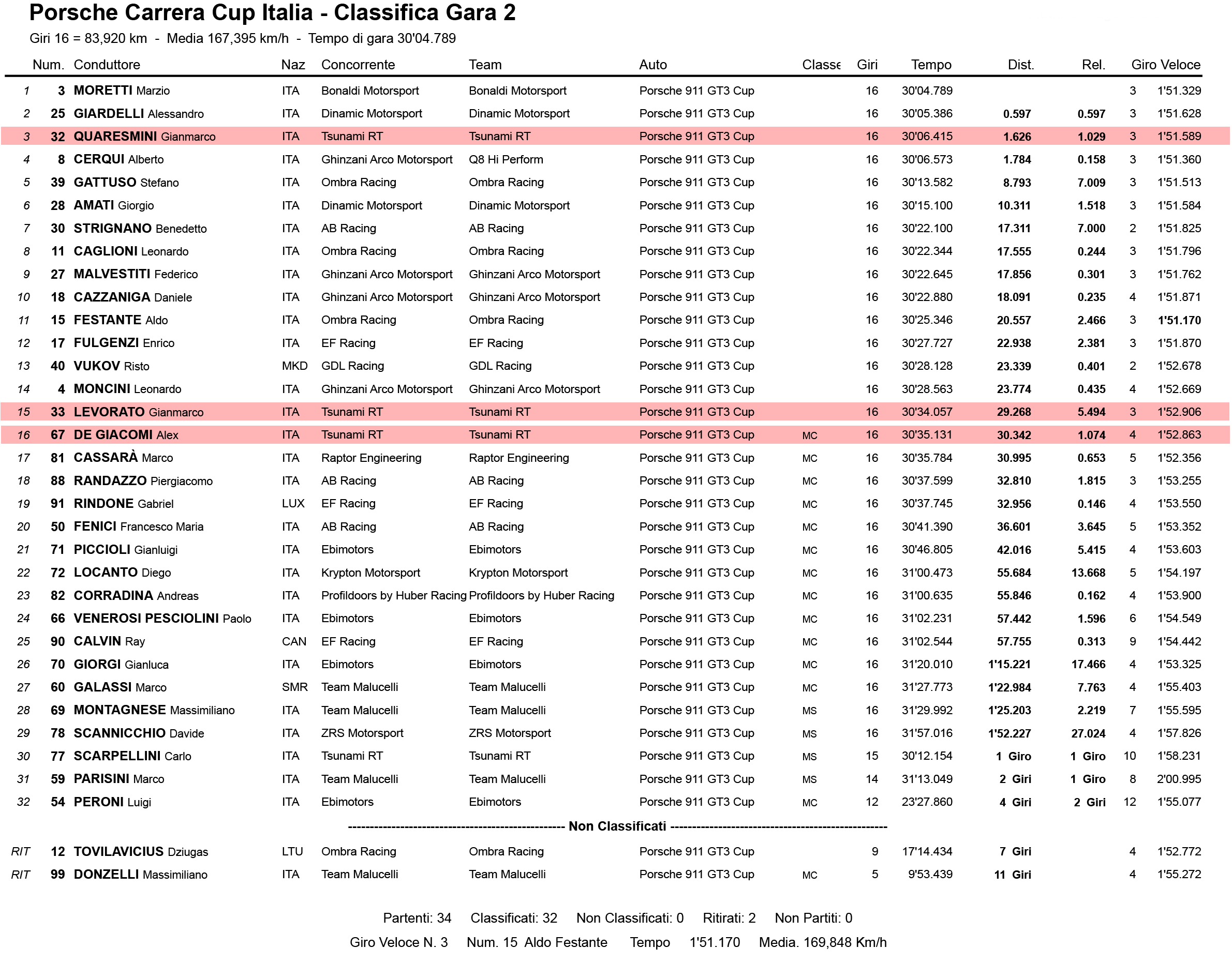 The third round in Imola is ahead where the drivers will be driving counterclockwise. However, it will not reduce the intensity of the competition: the weekend will be hot in all senses. I'll say! Italy, July, Porsche Carrera Cup!