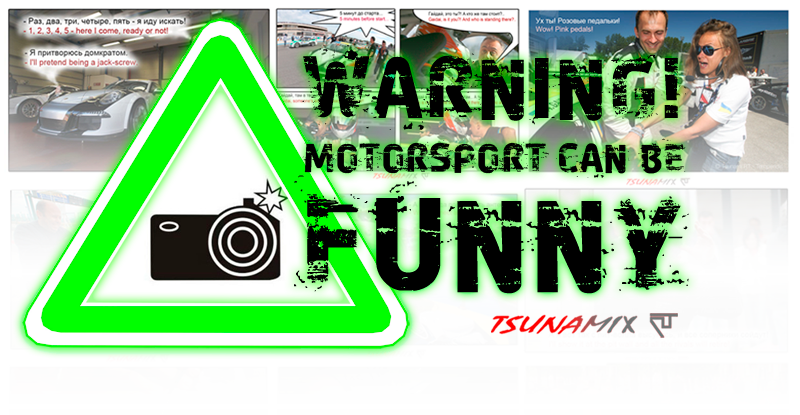 Motorsports can be funny! We invite everybody to take part in the contest of funny photos related to motorsports.
Round 1. Collecting of photos.
1. Make a funny photo on any race.
2. Send it to This email address is being protected from spambots. You need JavaScript enabled to view it..
3. Have a look of funny photos in our album on Tsunami RT Facebook page.
Round 2. Popular vote.
1. Put your "Like" for the most laughing and cheerful photos on our Facebook page.
2. 10 finalists will be defined by the number of Likes.
Round 3. Choosing of a winner.
1. Tsunami RT editorial board will choose a winner of the contest and invite him or her to spend a weekend with Tsunami!
Take your camera and go to watch the races. We are waiting for your funny photos (either signed or not).
Motorsports is exciting and many-sided, multivarious and amazing. Motorsports can be funny.
We are starting!
Don't forget to invite your friends and colleagues!