Porsche Carrera Cup France season came to its high point. Now it is Italian Cup's turn.
Finally PCCI got to Imola. Cup Porsches already competed here in the middle of May but driven by the French pilots. The Italian series' participants will enter the track this time.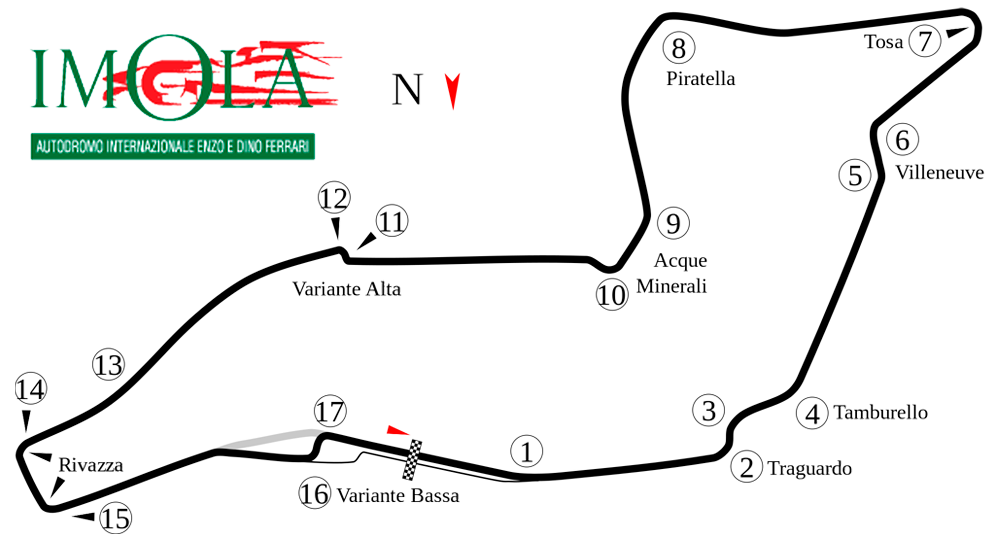 Autodromo Internazionale "Enzo e Dino Ferrari", Imola
Opened: 1953
Last rebuild: 1994
Lap length: 4.909 km
Direction: anti-clockwise
Turns: 17
Best lap time: 1:20.411 (Michael Schumacher, Ferrari, 2004)
Matteo Cairoli is looming on the top of the standings after the five stages and stands a good chance to get the Porsche Cup this very weekend.
No competitor has a chance to overtake Matteo on the upcoming stage, but Gianluca Giraudi, Vito Postiglione and Edoardo Liberati can reduce the gap and come through the outcome to the final in Monza, and two of the latter have more than a long chance.
Oleksandr Gaidai will try to take the position ahead of Alberto De Amicis in the standings, and the former needs an ambs ace – only 7 qualification points.
Gaidai brought two prize cups for the Division B podiums of the race of May in Imola. Tsunami RT pilot will have to compete in the overall classification this time.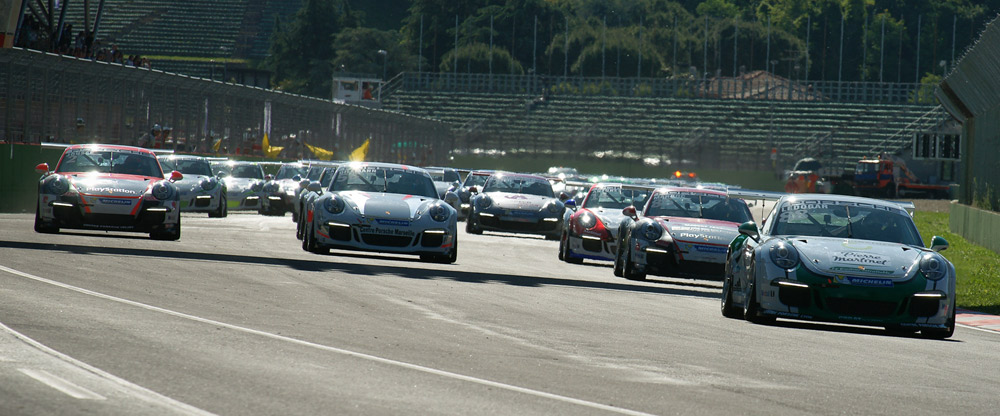 Two free practice sessions will traditionally take place on Friday.
Saturday morning, at 9:55 a.m. (local time) both of qualification rounds will start – for all the peloton and for the eight fastest pilots.
Starting signal lights will be switched off at 4:20 p.m. on Saturday, and we will watch the events of the first PCCI race in Imola for 28 minutes plus one lap.
The Sunday race starts at 12:10 p.m.
We keep reminding that the most important news, photos and interview are published on our Facebook page, and you will find detailed overview and photo gallery here, on our website, after the race.