The Tsunami RT driver had four days of intensive testing in three racetracks of France, together with Kevin Estre and his two German engineers, Michael Rühs and Johannes Grüber. Alex remembers 2014 season - his best so far - and talks about 2015.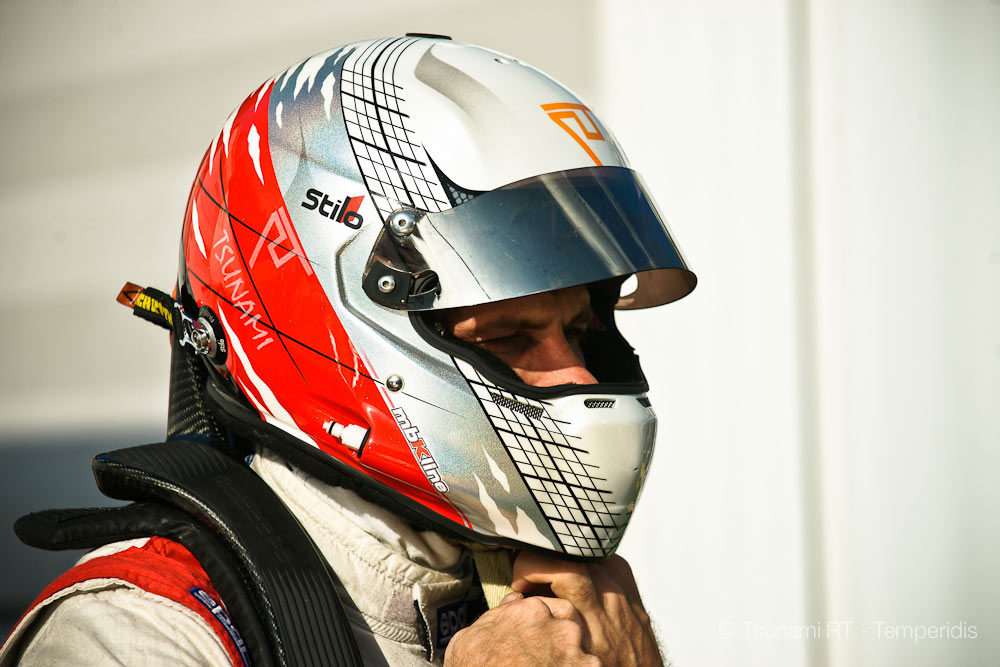 1. Why did you choose Magny Cours, Val de Vienne and Ledenon for the your first winter tests?
Because we could find free dates on these tracks and our idea was to make 2-3 racetracks in one week.
2. How many kms did you drive on wet/dry in each circuit?
We drove around 1000 km in four days. About 250-300 km per day.
3. What was the approach of your work during these tests?
We worked mostly on my driving and tried to change a bit the car setup while discussing driving mistakes and lines. I drove a lot...
4. What was the feedback you had from Kevin Estre and the German engineers?
The goal was to come closer on every racetrack to Kevin and to try different things on setup on the racetrack. Now i am about 0,3-0,6 sec from Kevin in Italy and about 0,5-1 sec in France, mostly because of lack of experience and not so sharp technique. Also, Kevin is a very good benchmark! So we always try to minimise this gap to be as close as possible to him so that after I can be competitive to professional drivers.
With Johannes it was a good experience. He is a really good, very experienced engineer, no doubt.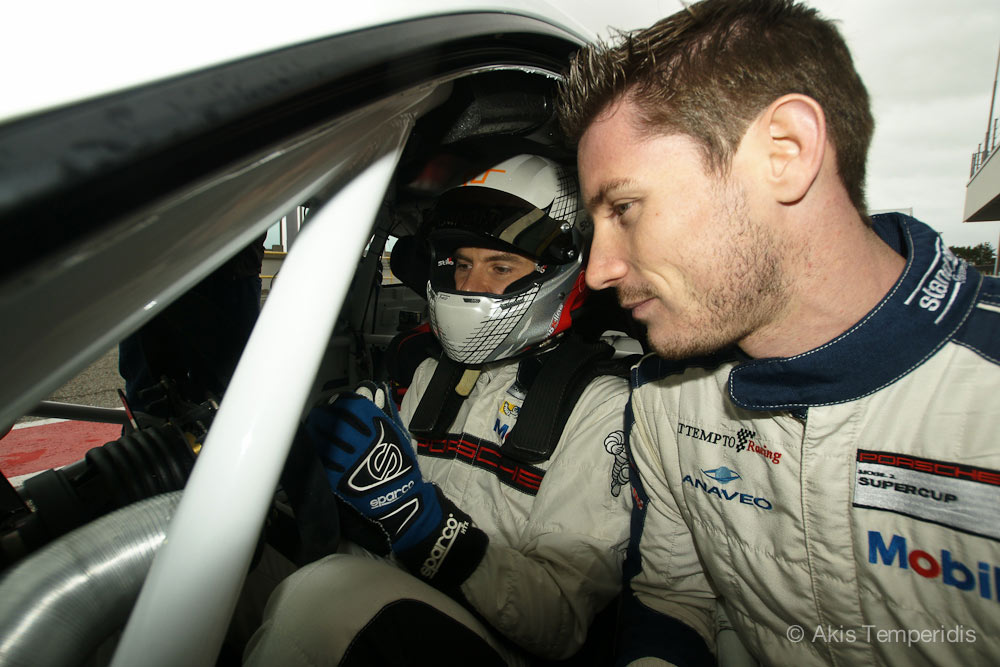 5. What is your preparation schedule for winter 2014-2015?
I think we will finish 2014 as it is, so we will have no future tests for 2014. After we should start again in the end of February - beginning of march. As the season in Italy will start later, probably in March we will test in France and in April we will start to race in Italy.
6. How was your collaboration with the new engineer?
As i told it was a good experience. Johannes and Michael are really very experienced so sometimes you do not need to say anything. They do it before you ask! So experience was good! The car was pleasant to drive and was quick.
7. What is the Tsunami RT racing program for 2015?
We will follow the Carrera Cup Italia and Carrera Cup France - this is the schedule up to now. This is already 13 racing week-ends!
8. Any other racing activities till the start of next season?
I don't know. It is too early to say but if there is something interesting I would not talk about now. Let's keep surprises hot!
9. Do you have any news about other drivers that could join the team in 2015?
We are in negotiations now. It is too early to say but we are working on it.
10. Last but not least: looking back to 2014, how was your season overall?
The Italian Carrera Cup was really up and down for us but was not bad. We had 2 podiums, in Mugello we could win the race but unfortunately we had bad luck during the season. We changed two engines during the first half of the year and only from Imola we had a good engine. Also we had too many "strange" decisions from race directors in Italy for which we lost some points that deprived us to be steady on the 5th position which I feel by speed was my real position this season.
In France we did only 4 races out of 6 from which 2 were not bad (Le Mans and Nogaro). We had the speed but in Le Mans I finished 7th and was given 30 seconds because of touching the cones on the outside even though I had not cut the racetrack. In Nogaro, having a weak engine (that cost me 0.3-0.4s in every lap) I was unable to keep P6 overall during the 35 minute race. In the Imola race we had a car problem which didn't allow us to be fast. In Magny Cours I was not as fast as i should be...
Again we changed two engines before the last two races so I would say that with having so many obstacles (we also had 3 times compressor failure during qualifying) the result of this year is ok. I hope we will be luckier in 2015...