In whatever way the plot of the PCCI final round twists, it will be a glorious hunt!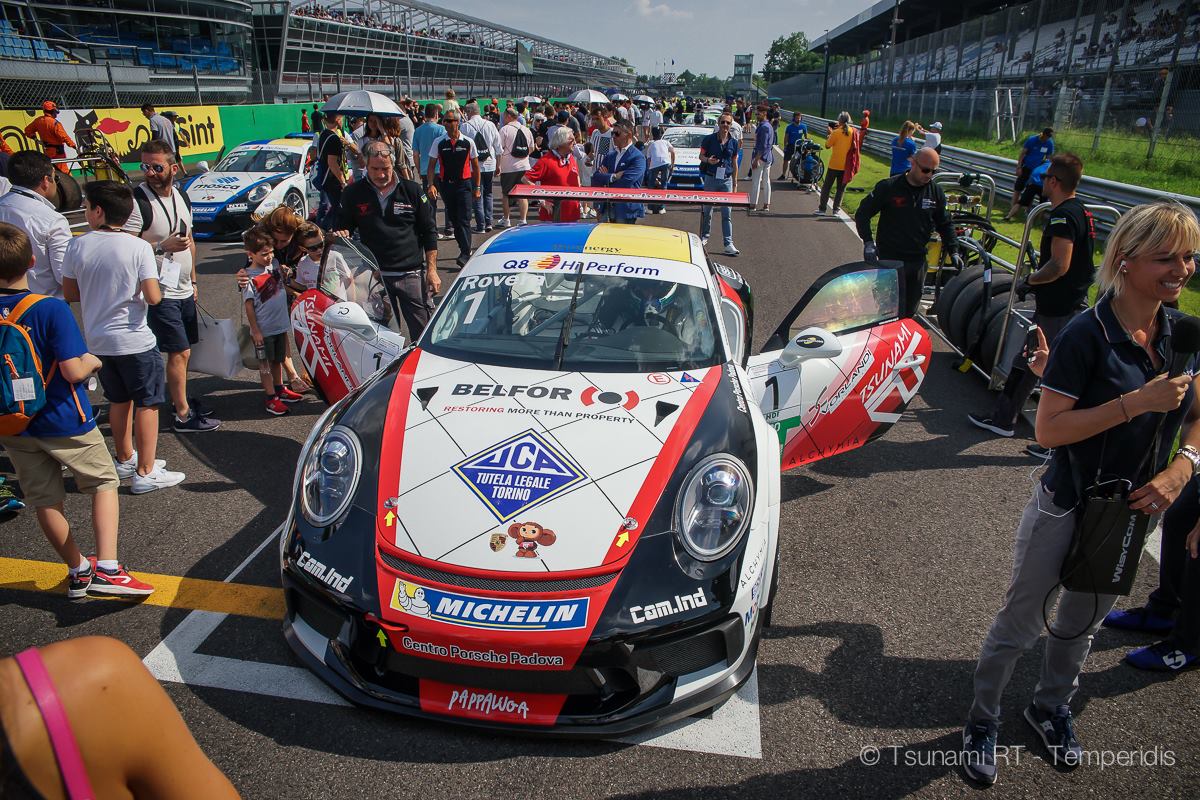 Porsche festival and the racing weekend in Imola will sum up the Porsche Carrera Cup Italia 2018 season. Each team has its bright memories. Before the engines are started, before the red signal light is turned on over the track, we have some time to recall...
how a young karter Tommaso Mosca took to the wheel of Porsche for the first time and immediately won the first race of the season;
how spectacular the competition between Alessio Rovera and Tommaso Mosca was when they were propelling the team to the top;
how Alex De Giacomi made it to the top having heeled the injured wrist;
how Tommaso Mosca had the accident during the qualification in Mugello and was taken to the hospital with the broken leg;
how the young driver was stubbornly receiving treatment and rehabilitating to return to the track till the end of the season...
Here it comes, the final round. Two races are ahead.
Autodromo Internazionale "Enzo e Dino Ferrari", Imola
Open: 1953
Last modified: 1994
Lap lenght: 4.909 km
Direction: anti-clockwise
Turns: 17
Best lap time: 1:20.411 (Michael Schumacher, Ferrari, 2004)
Alessio Rovera who skipped the two Italian rounds due to the Italian and French calendars overlap, is only five points behind the leader of the series Gianmarco Quaresmini and shares the row in standings with Diego Bertonelli.
Tommaso Mosca with 87 qualification points is on the fourth position now and preserves a mathematical chance both for the prize-winning podium and even for the title according to the results of the season.
Alex De Giacomi is the second in the Michelin Cup classification. It is impossible to reach the leader, a Canadian driver Bashar Mardini, but Alex will try to keep the silver away from invasions of Marco Cassara and Niccolo Mercatali.
Let us look at the schedule, so not only us, but also our fans will be able to plan the upcoming weekend.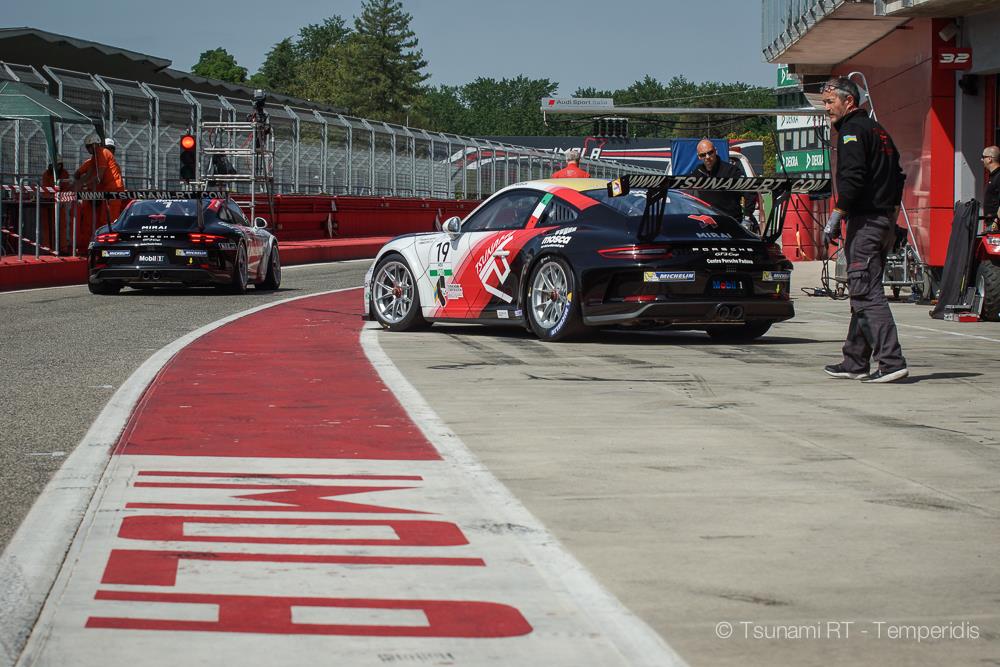 Free practices will start in the early morning on Saturday at 8:45 AM (local time). At 12:15 and 12:50 PM we continue with the qualifications which are the first and the second segments accordingly.
The first race starts at 16:30 PM (local time) on Saturday, October 6.
The finale summing up the whole racing season is waiting for us on Sunday, October 7, at 11:30 AM. 28 minutes plus one lap of hard work for the sportsmen and of pure pleasure for the viewers.
The organizers promise a great lot of live broadcasts in honor of the fact that Imola hosts the Porsche festival this weekend. We hope that the broadcasts of the races on carreracupitalia.it will not be interrupted. We will keep you currently informed on our Facebook page.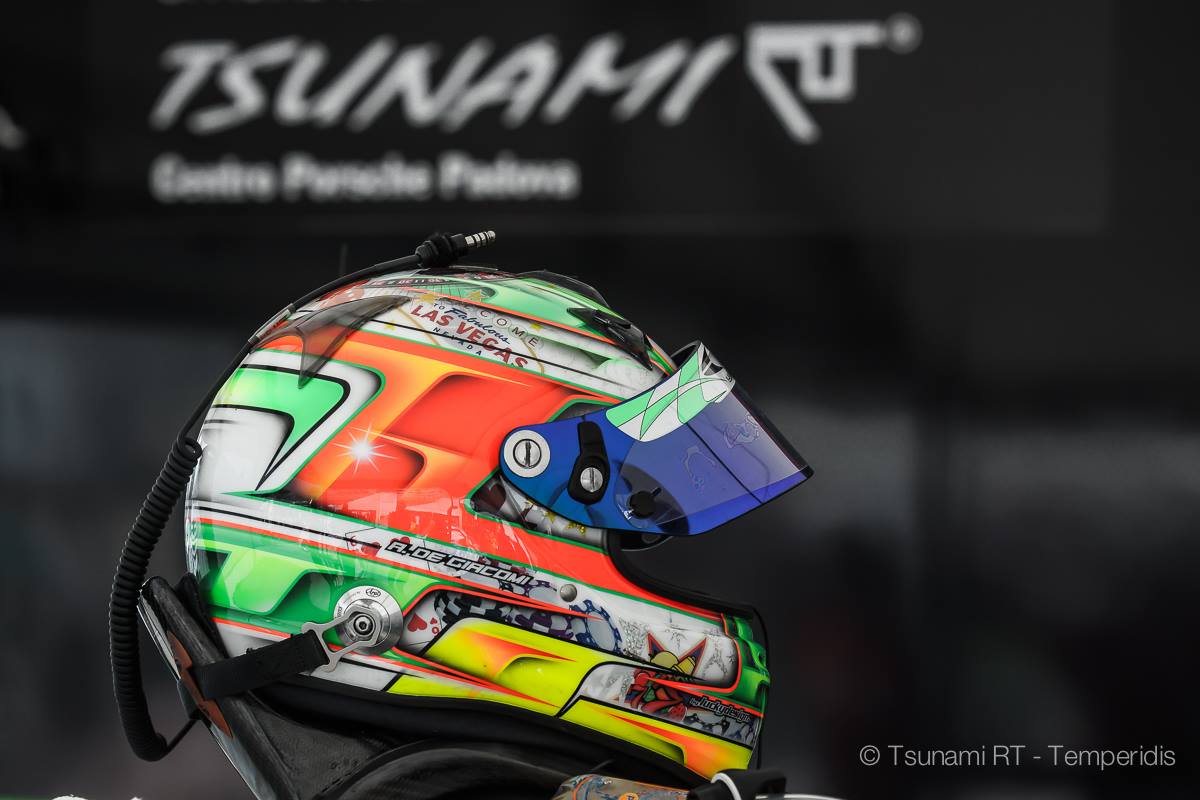 In whatever way the plot of the PCCI final round twists, it will be a glorious hunt!