Guys, span your horses! In this case most guys will be of Italian origin, but Porsche Carrera Cup Italy might be incomplete without the guy from Odessa named Oleksandr Gaidai. That's why Tsunami RT, its pilot Oleksandr Gaidai, and also managers, engineers, mechanics, pavilion, cars, rain tires, slicks, instruments, spare parts and other protagonists are already preparing themselves to go to Italy. So, May 10-11, in Misano is the start of Porsche Carrera Cup Italy. Go on!
Unlike Porsche Carrera Cup France, the regulations of the Italian series provide two qualification rounds, but both are before the first race. Firstly all the pilots of Porsche Carrera Cup enter the track and in 25 minutes 8 of the fastest racers separate from them and gain the right to drive an additional quarter hour. As for the order on the starting grid for the Sunday round, it will be defined by the results of the first race. Both races are 28 minutes + 1 lap long (each of them).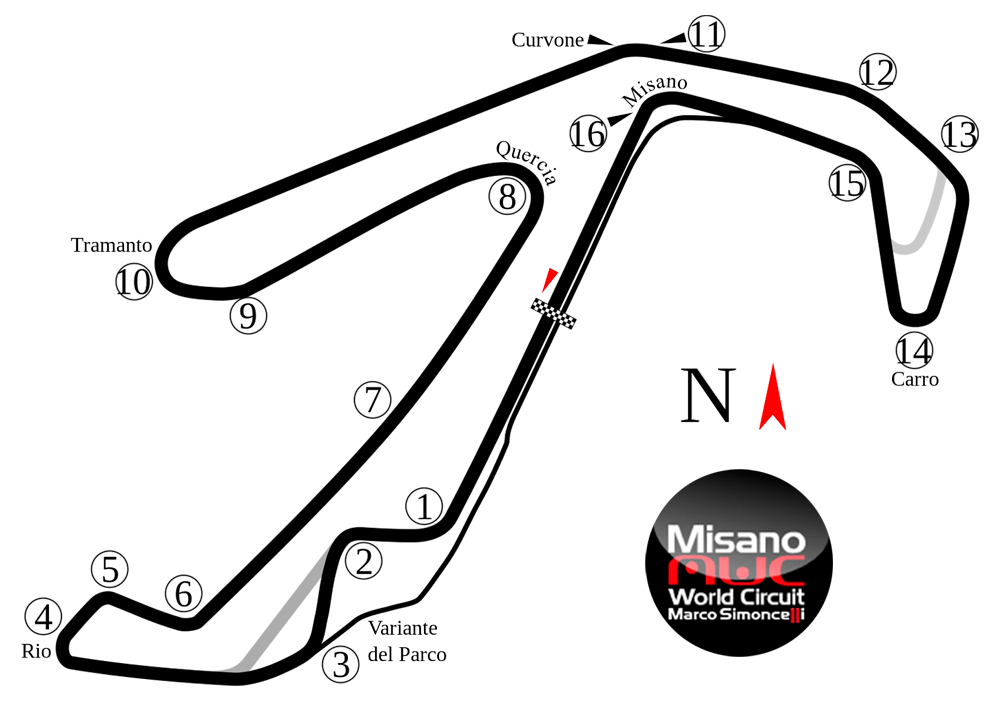 Oleksandr Gaidai: "The track in Misano is interesting, skillful, rather fast and there is a lot of space for overtaking. The second part of the racing lap seems to be the most difficult part of the track. There is a place like a curved line with three right turns that should be passed on full speed and the speed may reach 250 km/h."
Adrenalin treasure of Misano track consists of 4064 meters of quality asphalt expanding on 16 turns. Based upon the last year Porsche Cup in Misano (and this track was used twice during the season), the distance is sufficient to take part in a massive logjam and pin the radiator; be struck into the wheel by a rival 2 km before the finish and lose the qualification points; and also to finish with the fifth result in the absolute qualification. In brief, Tsunami RT team has got a score to settle with this track: we have already understood that we can drive here, but not every time we manage to use our skills. That's why we are expecting the new meeting with Misano impatiently, after the tests of April, in the "battle" formation again.