There are various people. Maybe, there are also those who really like to read the motorsports regulating documents. But we haven't met them yet. As we had to read Porsche Carrera Cup France 2015 Regulations anyway (It comes with the job!), we decided to set forth the main rules of this racing series briefly, clearly and without special officialese, because these rules will be applied during the whole season. It's always pleasant to watch races, but the special case is when you understand what exactly is happening there!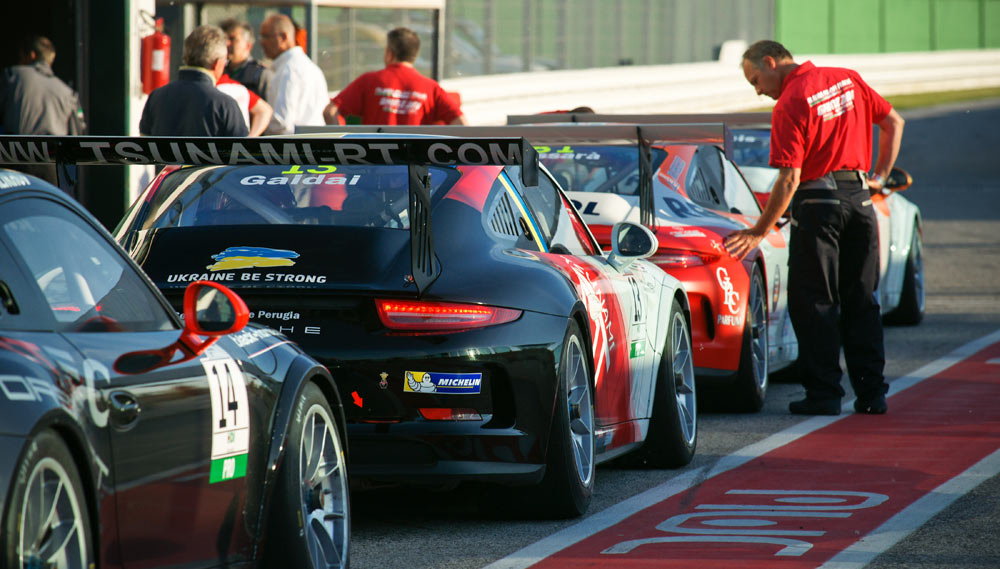 Porsche Carrera Cup France 2015 season will include 7 rounds – 6 usual, consisting of two races, and one special: only one race on the Spa Francorchamps circuit in Belgium.
Each pilot can score points in the absolute classification (it's the same as Division A). Besides, some pilots may come and participate in Division В (amateur pilots named gentlemen drivers) or in Young Talents Trophy (the age limit is 26 years and only professional drivers are allowed to participate).
Tsunami RT pilot Oleksandr Gaidai is rather a gentleman and a perfect driver, so we'll devote the special attention to Division B but won't forget the absolute classification of each race.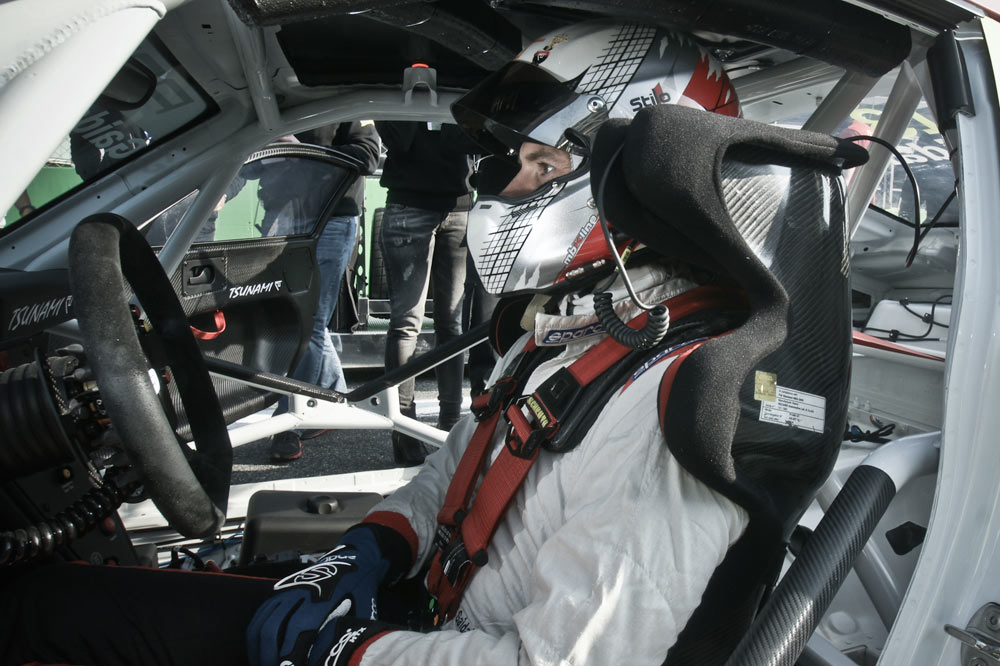 Free practices followed by the qualification rounds will be held before each racing weekend. Usually there is a separate classification for each of the two races defining the vehicles' positioning on the starting grid.
And the main thing is the races themselves. So, as we've already said, two races in each racing weekend (except the Spa round having its own format). Start from rest is applied in both races.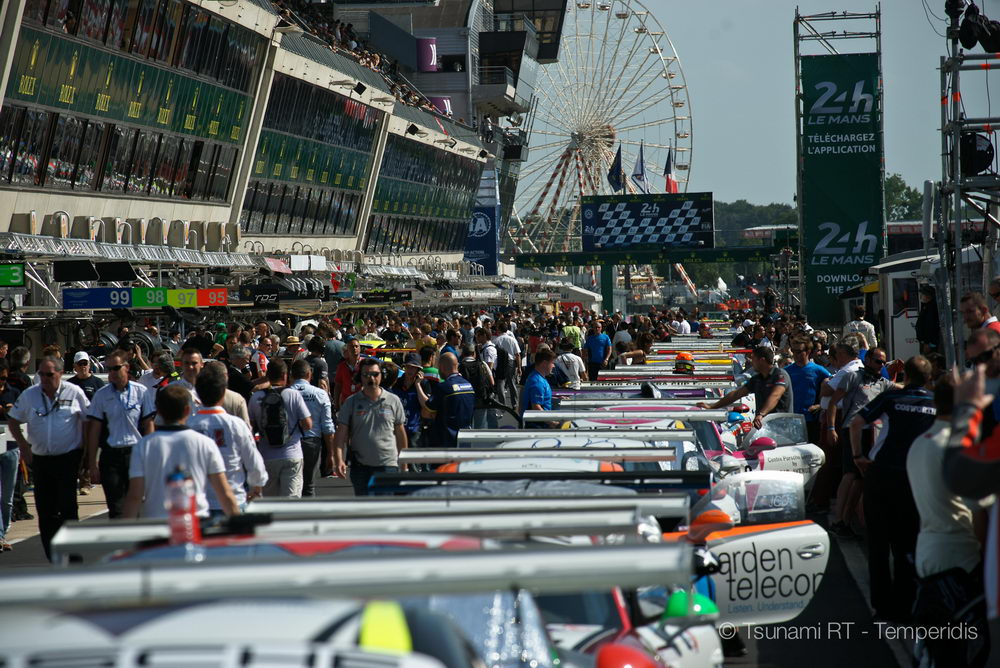 The first race lasts 25 minutes, the second one – 35 minutes. Believe us, this time will fly in a trice. Before you calm down after the adrenalin rush, the series organizers will score qualification points. This scoring is performed in compliance with the following scheme: 20-18-16-14-12-10-9-8-7-6-5-4-3-2-1. So, top-15 finishing pilots can score the points.
Additionally, 1 point is scored for the pole position in each race of Divisions A and B, and 1 more point for the best lap in both divisions.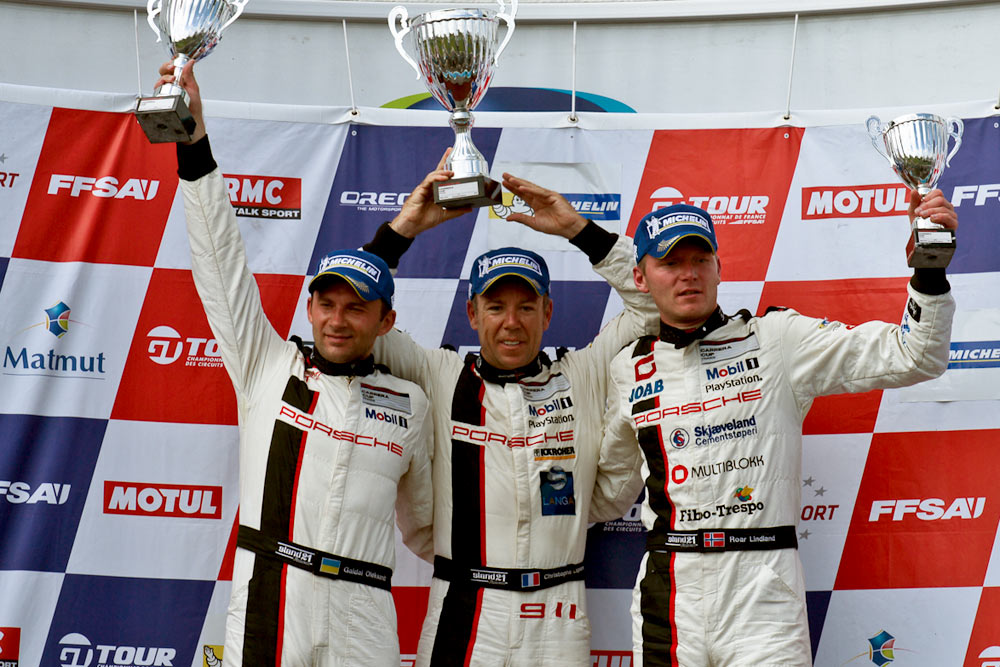 The system is applied for 6 rounds. PCCF participants don't get points for the Spa race, but those who miss the round will be severely penalized: they will be deprived of all the following points for the rest of 2015 races.
And in the end of the season those who got the most points is the best. It means he's the champion.
Porsche 911 GT3 Cup from 2013 to 2015 model year participate in the series. Each vehicle is to be equipped with safety harness, fire suppression system, special seat, 6-point safety belt, battery disconnect switch. The road clearance is not less than 78 mm in front and 100 mm at rear. In any moment of the race there should be not less than 15 liters of fuel in the vehicle. The minimum vehicle weight is 1,225 kg. The minimum driver weight with full equipment (sporting underwear, balaclava, helmet, overalls, boots, socks, gloves) is 85 kg. For those who weight less the team puts the special ballast in the vehicle with care (also produced by Porsche, by the way) and provides the pilot with a high calorie diet.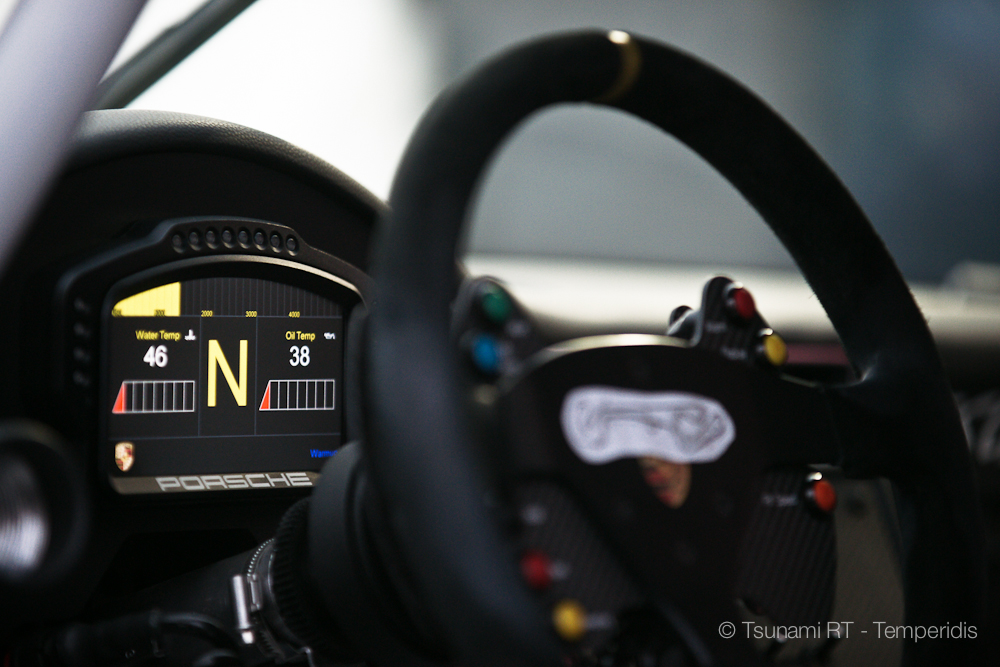 We think that's all that the viewer will need to be considered almost the expert in Porsche Carrera Cup France. Watch with pleasure!.. Just a moment... But what and where can we watch?
The Ledenon round opens the season on April 17-19.
Circuit de Lédenon
Projected: 1970
Designed: 1973
Lap length: 3,151 km
Direction: anti-clockwise
Turns: 13
On May 1-3 the PCCF participants are welcomed on Le Mans Bugatti circuit.
Le Mans Bugatti Circuit
Designed: 1965
Last rebuild: 2002
Lap length: 4,273 km
Direction: clockwise
Turns: 10
And then the two months of the rest till the next race on Val de Vienne circuit, on July 3-5.
Circuit du Val de Vienne
Designed: 1990
Last rebuild: 2008
Lap length: 3.729 km
Direction: clockwise
Turns: 18
July 22-26 is that very unusual round in the Belgian Spa. PCCF participants (and not only they: the Race Regulations are not yet published, but it's already known that at least Porsche Carrera Cup Italy will also come here) will have the opening race before the 24-hour endurance race.
Circuit de Spa-Francorchamps
Designed: 1920
Last rebuild: 2007
Lap length: 7.004 km
Direction: clockwise
Turns: 20
Best lap time: 1:47.263 (Sebastian Vettel, Red Bull, 2009)
In the end of August, 28-30, PCCF will be held on the Magny-Cours circuit.
Circuit de Nevers Magny-Cours
Designed: 1960
Last rebuild: 2003
Lap length: 4,412 km
Direction: clockwise
Turns: 17
Best lap time: 1:15.377 (Michael Schumacher, Ferrari, 2004)
Another away round is scheduled for September 25-27, in Spain this time, on Navarre autodrome.
Circuito de Navarra
Designed: 2010
Lap length: 3.933 km
Direction: clockwise
Turns: 15
And on October 23-25 there will be the hot final on the Paul Ricard circuit.
Circuit Paul Ricard
Designed: 1970
Last rebuild: 1999
Lap length: 3,813 km
Direction: clockwise
Turns: 9
Best lap time: 1:08.012 (Nigel Mansell, Ferrari, 1990)

Hardly any left: to wait for the beginning of the racing season. Pretty soon, on April 1, Porsche Carrera Cup France official tests will take place on the Paul Ricard circuit. And it's conveniently near to the first round. Follow our news here, on the website, and on our Facebook page!