We continue our '10 questions' rubric and today we have a conversation with the Tsunami RT director, Irina Kolomeytseva.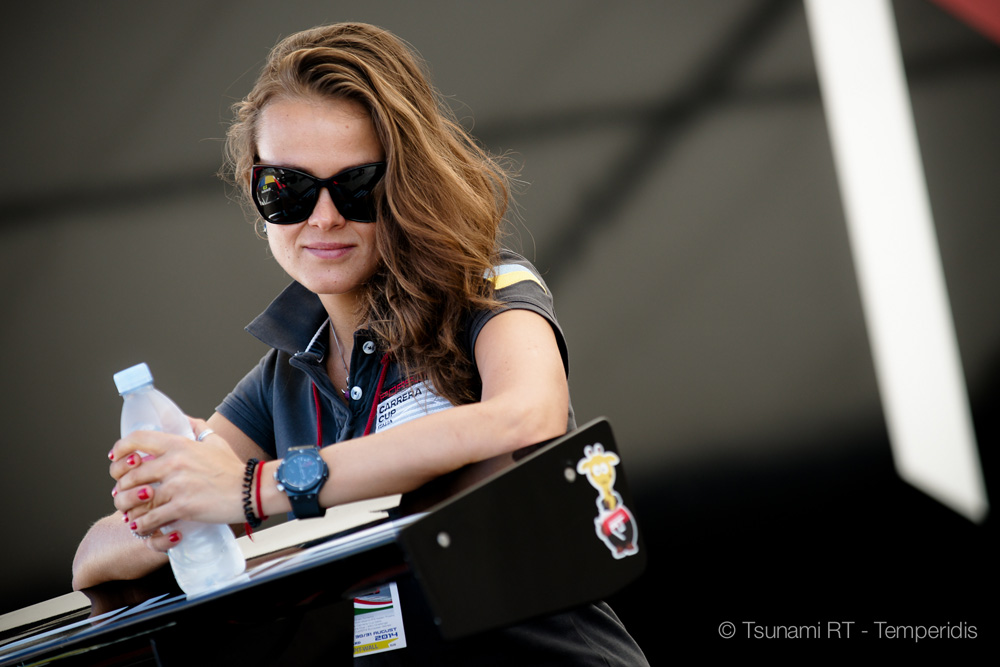 1. What does the team mean to you – family, work, hobby?
I.K.: All you have listed, and a part of me, my life – all together and separately. Team is something many-sided, it makes my everyday life. Sometimes I come to the team and feel that it's my family, sometimes it's felt like work. On one hand, I think that it's a wonderful hobby. And on the other hand, it's not just a hobby, it a lifestyle.
2. What is your favorite moment of the racing weekend if not to consider the success of the team on the race?
I.K.: When I come and see the whole team and say: «Bon Giorno». I like seeing these people again and understanding that we gathered to make something good.
3. Who of PCCI competitors drive in such a manner you really like to watch?
I.K.: I sincerely admire Gianluca Giraudi. It's a driver of mature age, he is purposeful, self-disciplined. This is an example for many young racers, he is fast, smart, reliable and won't be a cause of an incident. He gladdens me all the time appearing on the prize podium.
4. And what about the French Cup?
I.K.: As for France, I have no favorite driver here. I like the way the motor sports develops in France: I'm glad that young and promising guys are on the podium. But I have no favorite competitor here. The one I had is in our team already!
5. The representatives of 6 countries – Ukraine, France, Greece, Italy, Russia, Germany – work in the team now. What's the principle you apply to choose the people?
I.K.: The most important is their professionalism, but it's not enough. It's important to me that every person can be a part of the puzzle named 'team'. Because the team is a living organism. Certain rules of communications are elaborated to give people a possibility to intercourse. It's necessary for a person to understand what is Tsunami RT, what is these people's destination and why they are together.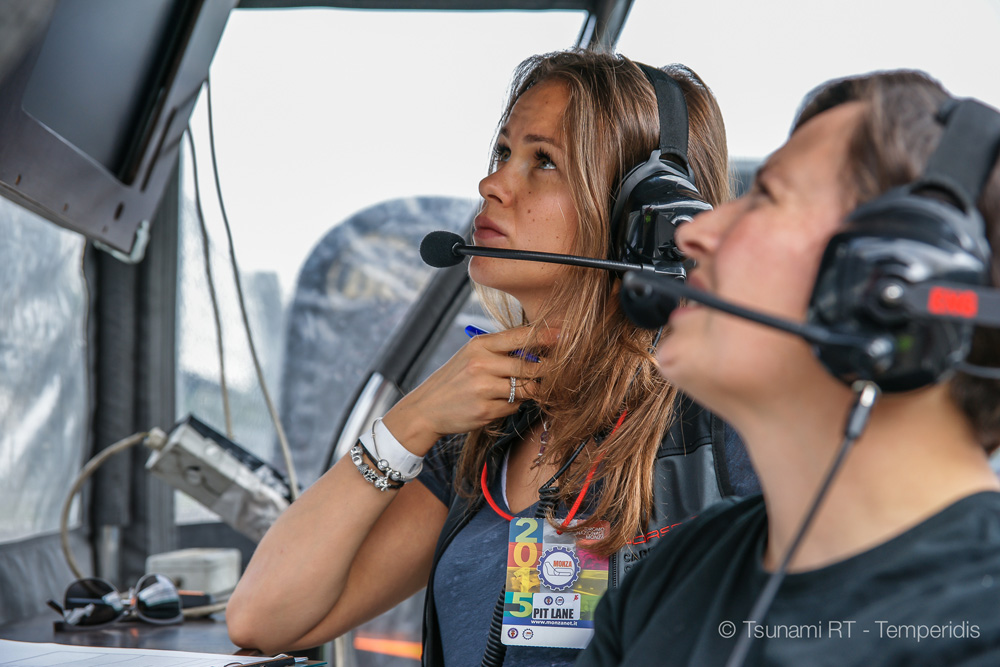 6. Which race of the last two seasons would you like to restart from the very beginning and see what happens this time?
I.K.: I would like to restart the Le Mans race of this season. To let Gaidai win it again, but to be present there.
7. You have 15 to 20 flights per month. What are you doing during them?
I.K.: Flights give me time to resolve accrued questions. Sometimes I read sporting documents. I make plans for the team future. Sometimes we just talk, because we don't even have time for it often.
8. What's the difference between male and female director?
I.K.: The question is that I haven't ever been a man! If I had been a man for 30 years and a woman for 30 years, I would have told definitely, and I can only assume.
A woman can be a very good professional, on a par with a man. But we have more developed emotional component, and it often helps to make decisions relatively quickly, without analyzing. I think that men are much more keen on analysis. And I just know that it's the best way now, and analyze later. And I am right in 99% of cases as for the people and situations.
9. Do you see races in your dreams? If so, what are they about?
I.K.: No. I am on the races for three weeks, and it's not a holiday schedule – 4 to 5 hours to sleep, and when I come home, I have no dreams! When I am so tired, my brain just switches off. But I live in it, in a racing dream!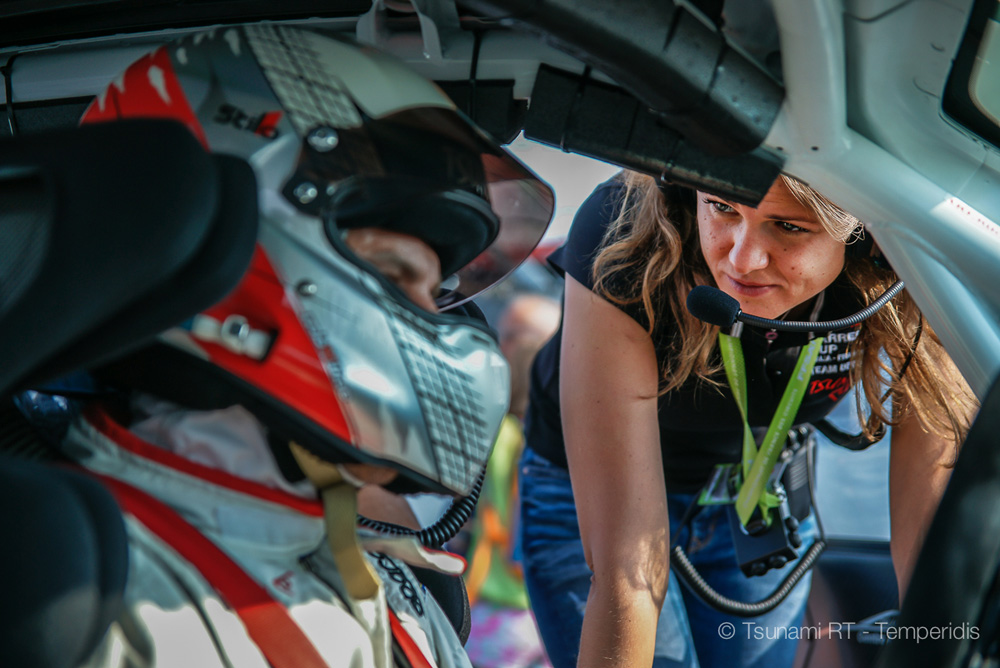 10. What is your dream? Not the goal you know the way to achieve, but a dream?
I.K.: I dream about the justice in life – among people, countries, that the children won't be ill, the old people won't be in need, people will be just to each other, as they deserve. I want the people to be guided by good and not to cause damage to others. That's my ideal world.