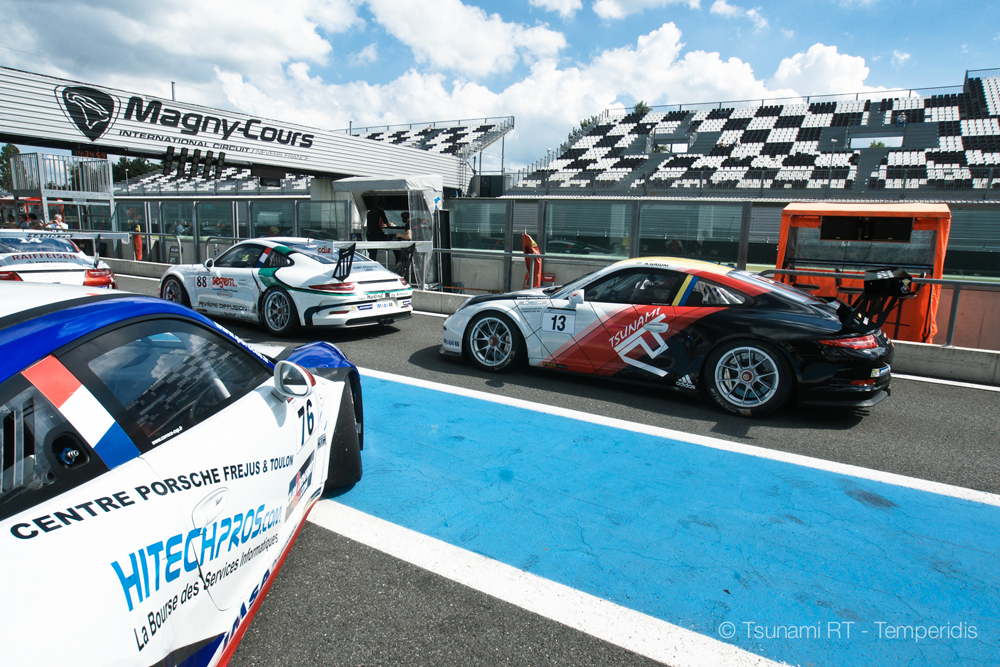 The last summer days are likely to live in such a manner to remember for sure! And I think we've found a perfect option: the 5th round of Porsche Carrera Cup France on Magny-Cours track!
O. Gaidai: "Magny-Cours is my favorite track in the French Championship. No, it's not the Paul Ricard, but Magny-Cours. I differentiate the tracks where I demonstrate the best results and those where I get the maximum pleasure of driving. So I will enjoy in the upcoming weekend... and work on the results."

If we return to the events of the previous race in Spa, the Division B leader Cristophe Lapierre lost definitely on the Belgian track to Oleksandr Gaidai debuting on it. But it was a pity that the points were not charged for the event to the participants of the French series.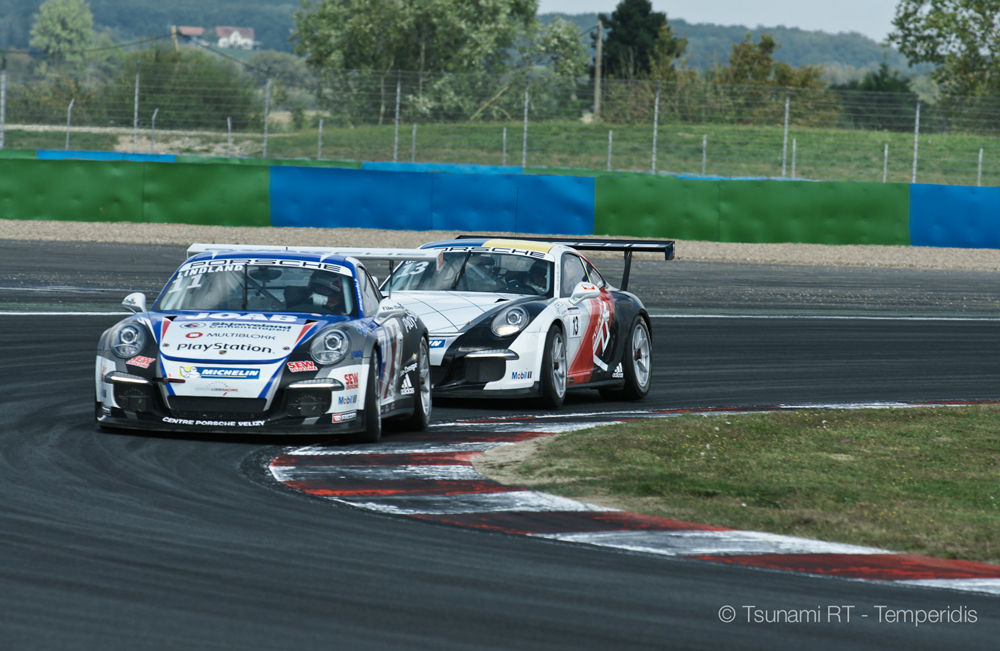 And a year ago the weekend in Magny-Cours was memorized by the spectacular duels of Oleksandr Gaidai and Roar Lindland, and both times the Tsunami RT driver won in the opposition. Now Gaidai is 15 points behind the Norwegian driver, and the fifth stage of the series is high time to get to the competitors as close as possible.

O. Gaidai: "We've had a series of practices within the interval between the Spa round and the upcoming race. I have been practicing braking with the left foot. And now I can do it in a surprisingly easy and fast manner. That's the way I'll drive in Magny-Cours."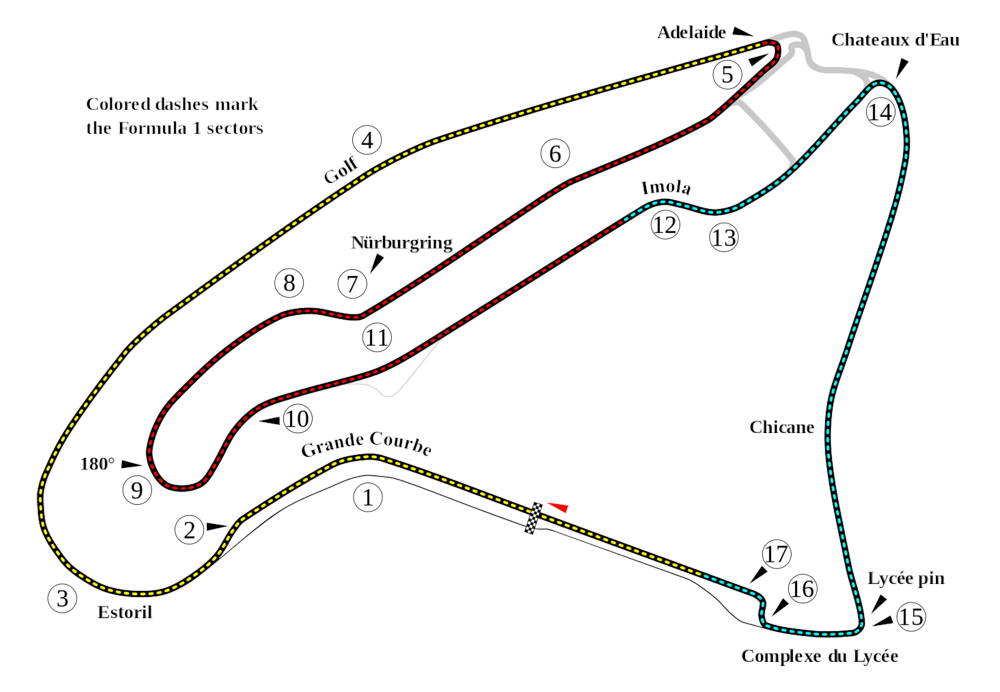 Circuit de Nevers Magny-Cours
Designed: 1960
Last rebuild: 2003
Lap length: 4,412 km
Direction: clockwise
Turns: 17
Best lap time: 1:15.377 (Michael Schumacher, Ferrari, 2004)

On Friday, at 10:50 a.m. and at 4:00 p.m. two series of free practices expect the PCCF participants. On Saturday morning, at 9:05 and at 9:35 a.m. the drivers will arrange the positions on the starting grid for both races, and at 2:02 p.m. (please don't ask about such an original time of start!) the first race starts, it will be short, 25-minute. 35-minute race takes place on Sunday and starts at 11:25 a.m. Watch the live on www.gt-tour.fr.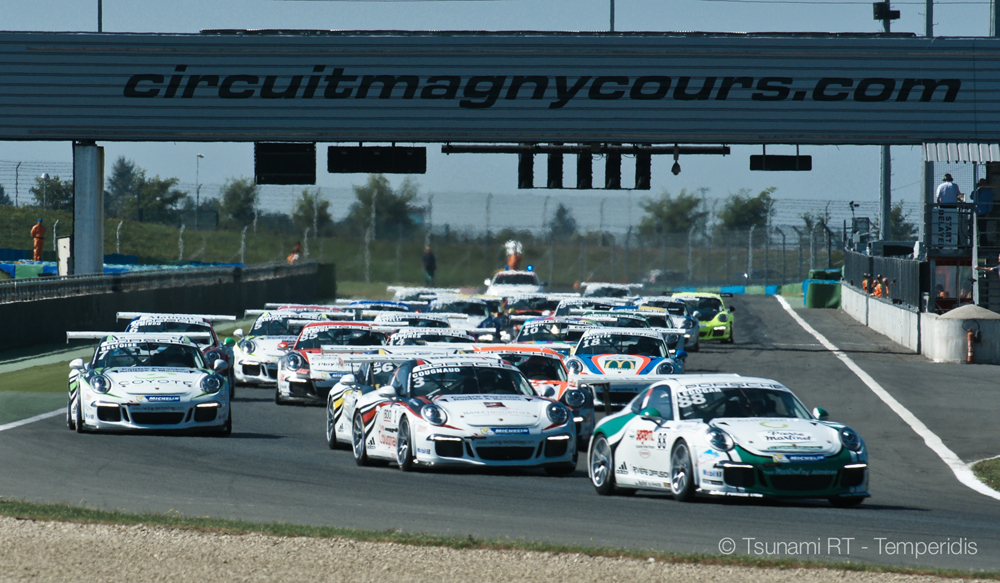 Should we remind that you can read the latest updates and watch the photos from the track on our Facebook page? You probably remember it without reminding, and also that the complete review of the race and photo galleries will be waiting for you on our website.

Follow our news!