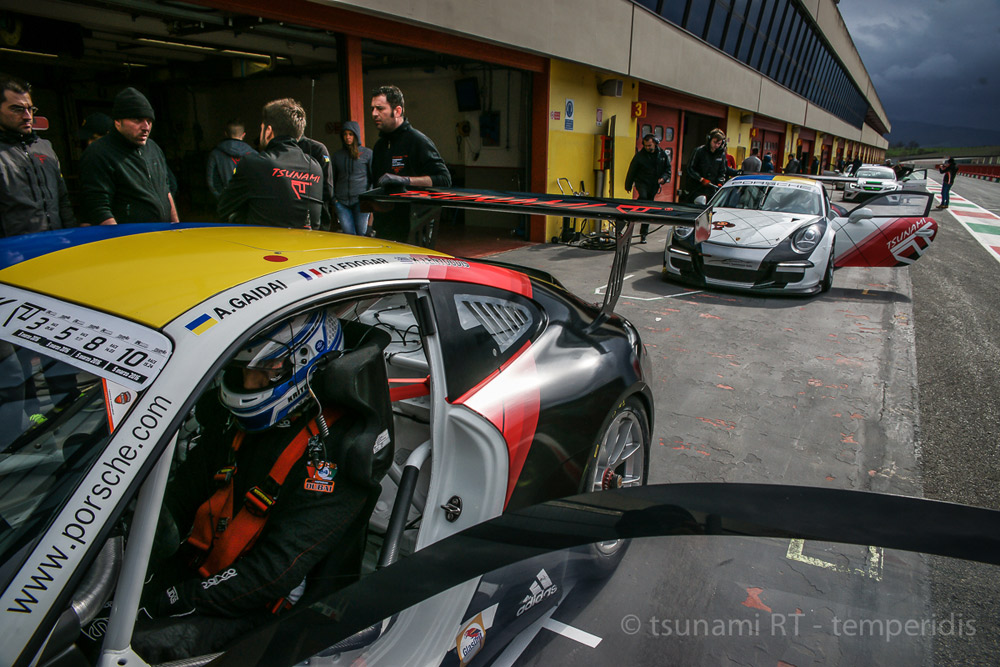 The rehearsal period is complete! Tsunami RT has finished the tests at Mugello circuit.

The track near Florence is famous for its unpredictable weather. This time wasn't an exception as we had to drive both on dry tarmac and under a rainfall in one day. While our debutant Kriton Lentoudis studied driving without ABS, the two other drivers, Côme Ledogar and Oleksander Gaidai, were constantly improving their lap times.

O.Gaidai: "The tests were very successful! The track is quite familiar to us, and there was no heavy traffic. We both have shown a very good time. Côme drove in 1: 52.47 on the new wheels, and my time was 1: 52.8, but on very shabby tires. After the lunch in started raining cats and dogs, deep puddles were everywhere over the track, the driving became dangerous. We showed almost the same time, I was a little faster. I see for myself that I'm making a progress, and I am sure that the upcoming season will be more successful for me".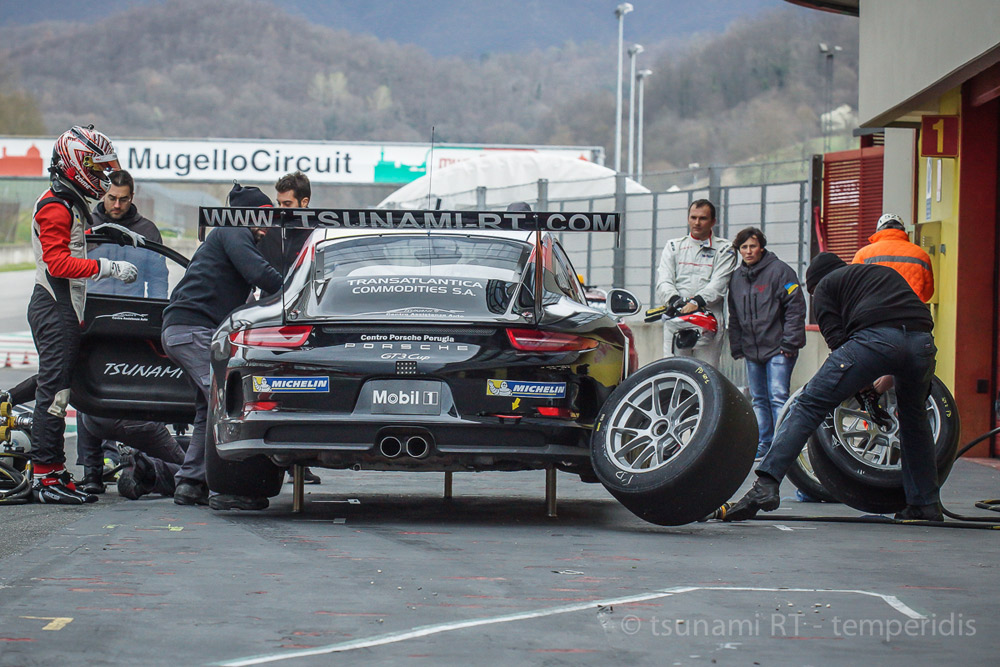 Now, the tests before the 12 hours of Mugello are over. It's less than a fortnight before the first start of the season ...
O.Gaidai: "I should say that we are mentally ready for the race, but I do not like to discuss the possible results beforehand. We are in a good shape, and now I'm just happy for the upcoming start".