Starting signal lights are having a rest, racing tracks are taking a breath, the drivers counted their prize cups and impressed girls with their podium photos. But girls can say: "Oh, it is just perfect!", and we, the motorsports lovers, would like to ask the drivers to refresh the passed season in mind one more time. We saw it from the outside, and now let us see it with the eyes of those who were driving the racing Porsches on the Porsche Carrera Cup tracks.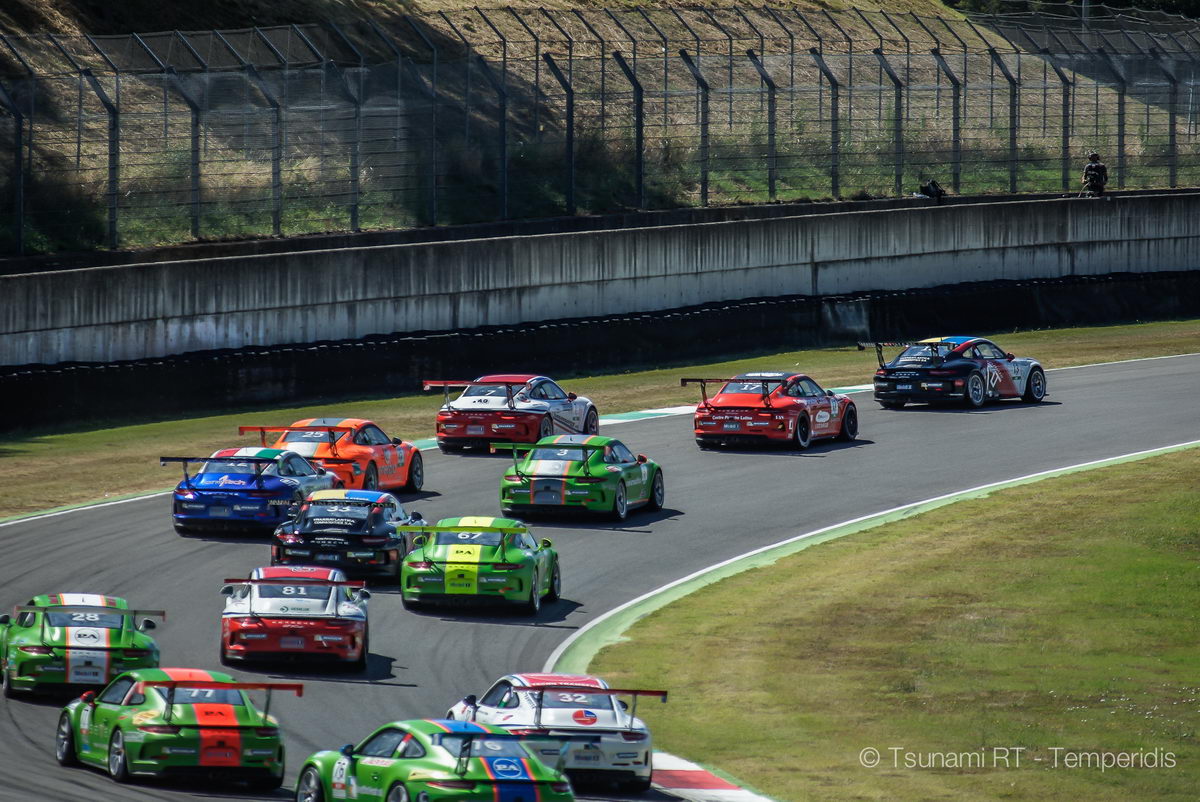 - When you will recall the racing season-2016 after many years, you'll say: "That was the season when..."

O.Gaidai: "That was the season in which the team driver won the personal classification in Italy. It was the main achievement".

C.Ledogar: "That was the season when my career started as a really international driver in many categories. You know it's difficult to speak about the future because I don't know if I proceed with my career or not (laughing). But for today, for sure it's the best year of my life – my first year in GT and my last year in Carrera Cup. And as for Tsunami it has been 200% pleasure to share it with the guys. I will remember how people for whom motorsport is not a profession but a hobby – like Alex and Irina – built a very professional team, invited really good people and reached the top. I will remember that story".

A.Jouannem: "It was the breakthrough year for me to go into a high-level championship for the first time fighting against proving competitors. It was my first taste of that. It was sweet and sour but it was positive in the end".

M.Grenier: That was the season when I learned quite a lot, tried many new circuits and met new nice people. And it was my first year in GT as before I participated only in Formula races".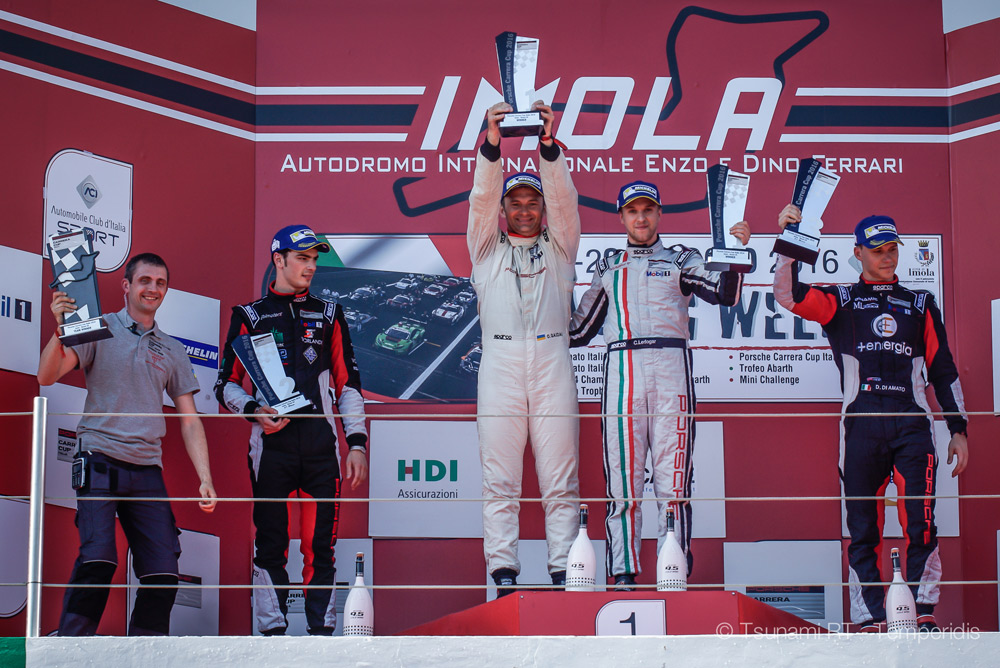 - What race brought you most pleasure?

C.Ledogar: "The win with Alex in Imola was the best win of the year".

O.Gaidai: "Zandvoort. It is from the driving point of view. If we talk about the result, the first race in Imola is, without any doubt, the best".

A.Jouannem: "Either Spa or Zandvoort... Probably Zandvoort. Half of the Race 1 went under the red flag and on the rest 15 minutes I managed to fight from 14th to 6th place on a circuit that is renowned to be difficult for overtaking – that was a very proud moment for me. I also managed to win the Benelux Cup on the home track for Benelux guys which is also nice. And on race 2 I finished on the podium. We did a good fight there!"

M.Grenier: "It was probably Monza, the 1st race of the season. To start the new racing season is always nice. Also I was out of racing for 2-3 years so for me in was so exciting to get back to racing, especially in Monza, the track where I watched F1 when I was young. I will remember it as a great weekend".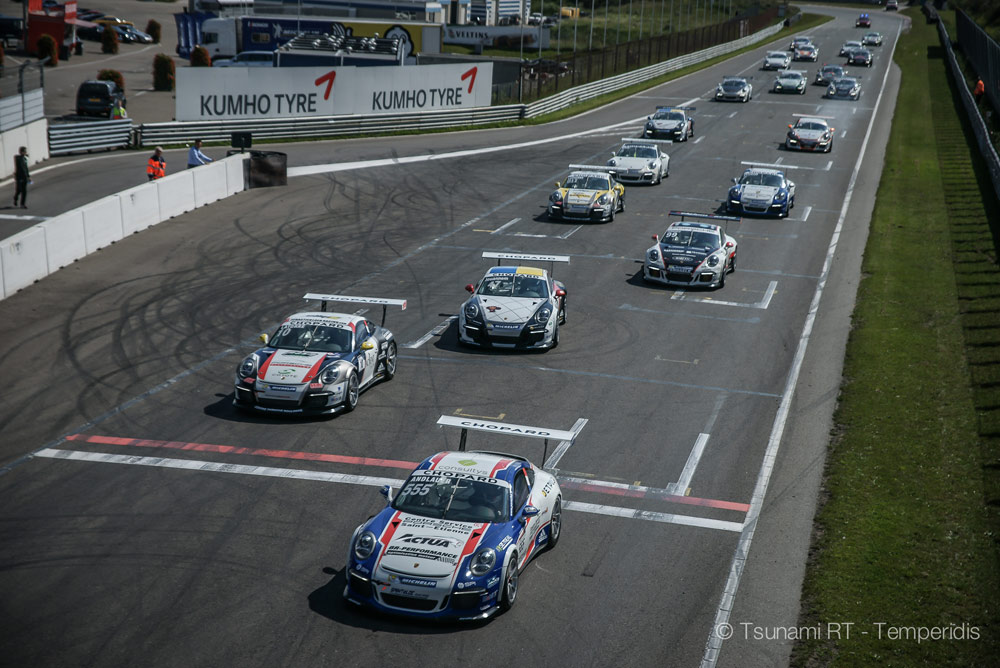 - And what was your biggest mistake?

O.Gaidai: "Zandvoort, the last lap, when I pinned the radiator in the last turn".

M.Grenier: «Misano. It was just a bad weekend from myself in general, many small mistakes, not on pace during the weekend".

A.Jouannem: "It was Spa, Race 1, on the final lap when I thought it was able to win the race but couldn't finish at all. It pushed me back and it grew like a snowball till the end of the season both in terms of results and confidence for me".

C.Ledogar: "We had no mistakes. I think we took 100% of what we had. Sometimes I arrived on the track just before the qualifying because I had no time for free practices, I was really busy but that was not a mistake. Let me think it over again... no, no. There was no mistake".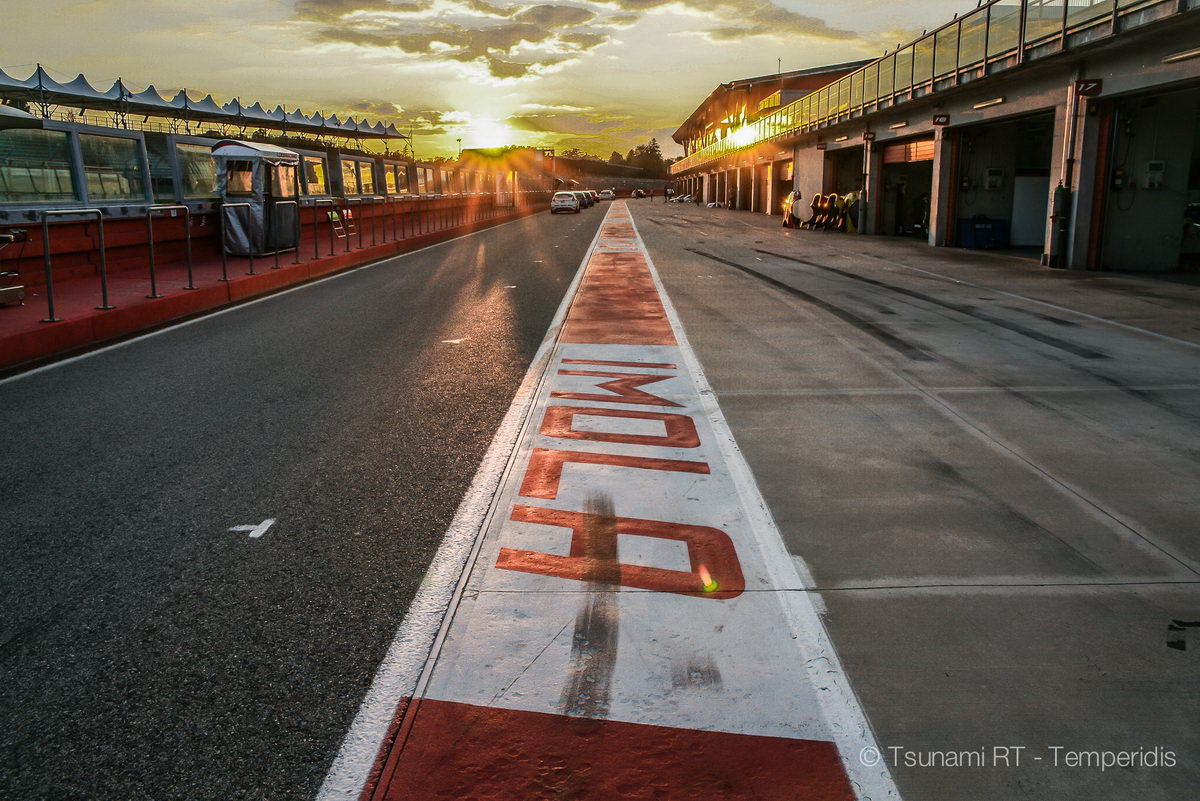 - Your favourite racing track in 2016?

C.Ledogar: "Imola".

A.Jouannem: "Spa".

M.Grenier: "Imola. And Monza – it's a simple track but it has a lot of history. But in general in Italy all tracks are very nice and very different from each other".

O.Gaidai: "Zandvoort. I prefer the tracks of the old formation: Imola, Spa, Zandvoort. These are the tracks that have walls, dangerous turns, no obvious gravel traps, and when it is raining, it is really scary to drive on them. I like such tracks a lot".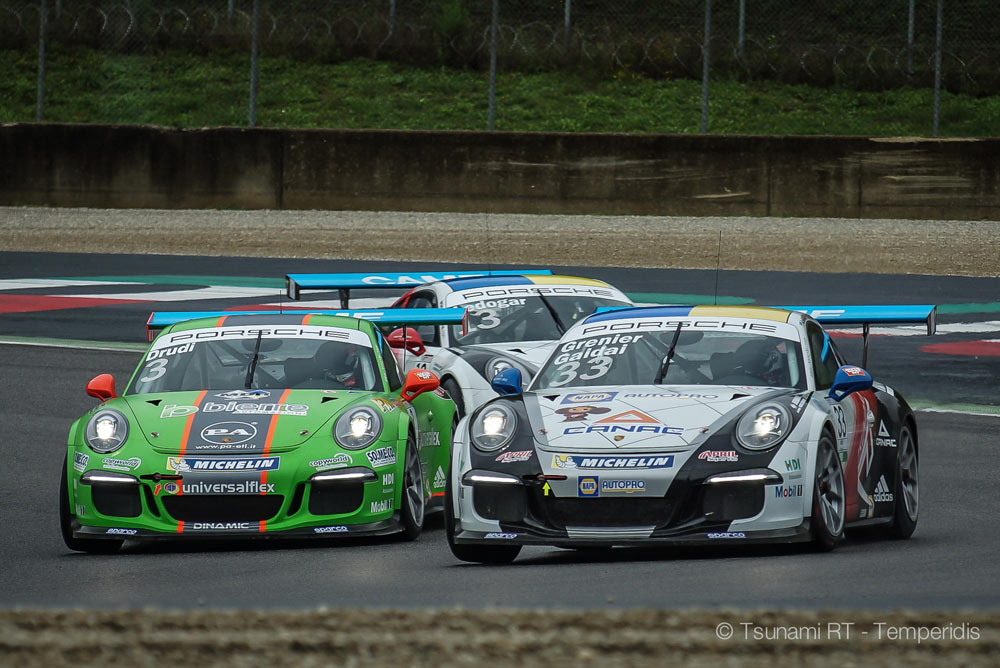 - Your most interesting rival in the past season? Please don't say that it was yourself.

C.Ledogar: "Mattia Drudi. When you have a fair battle with someone intelligent that's a real pleasure. Mattia is a big champion, I have a lot of respect for this guy. He is really strong and really intelligent in every situation, every fight on track was fair on both sides and when he won it was just because he was better. I really wish him a nice and long career, he really deserves it".

M.Grenier: "Daniele di Amato. We had many fights in the season as well as few contacts (smiles) but we always respect each other".

A.Jouannem: "Honestly it was me – I've been most of the time working on myself then against anyone else. And from the rest it was probably Florian La Torre. He was my benchmark for the season".

O.Gaidai: "Who was the most interesting competitor? I think I hadn't one. It happened so that drivers who were my main rivals as for the points obtained, were faster than me but made more mistakes. My tactics from the very beginning was as follows: whereas I had little time on the track, I had to finish each race. That is why I had a lot of competitors as for the results – the drivers from the 4th to the 8th place were very close to each other according to the results of the season: Mikael Grenier, di Amato, Fulgenzi, me and Iaquinta. I think Mikael is stands apart from this company: he was very unlucky in the first part of the season, but at the end he managed to elegantly close the chapter having demonstrated how he could drive. And the rest are the people who finished the season with close results, having different time on track and different reasons for such results. I am not the fastest in the company, but the most stable one".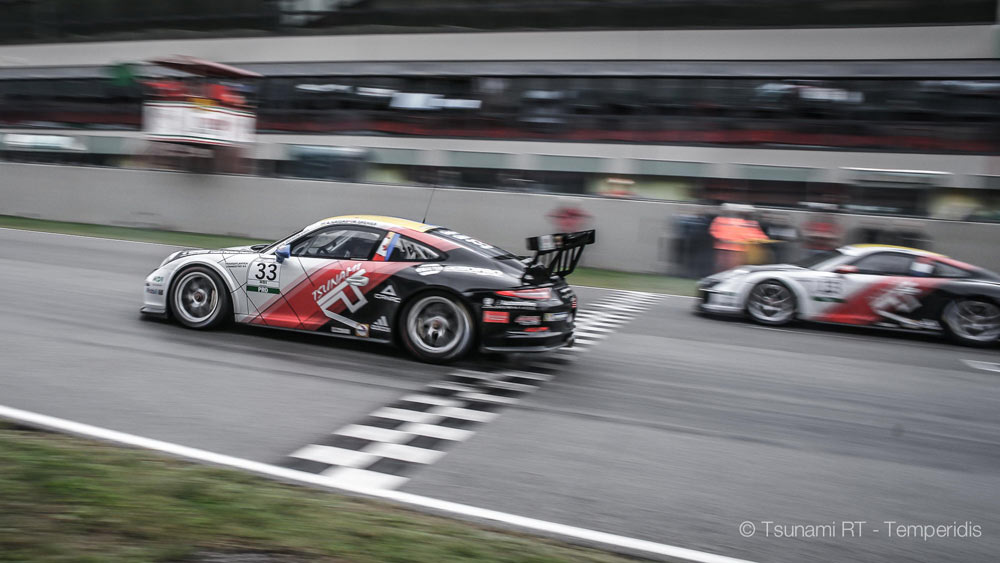 - If you were given an opportunity to drive one race of the season-2016 from the very beginning, what would you choose?

M.Grenier: "I would say the first Imola where we could finish the 2nd but had a penalty because pit stop was too short. We lost a great chance to make a lot of points without that mistake".

A.Jouannem: "I would choose... that's difficult. I would choose Spa race 1. Oh, stop, maybe Imola? Well, no. I would say Le Mans. Exactly – Le Mans".

C.Ledogar: "No race. Now we did what we had to do. I think I still have a lot to give to Tsunami but outside the car".

O.Gaidai: (Immediately in the end of the season): "I wouldn't drive on any of them. Frankly speaking, I am very tired in this season".
(A week later, on vacation): "Hmm. If I could have more rest, I think it would be Zandvoort".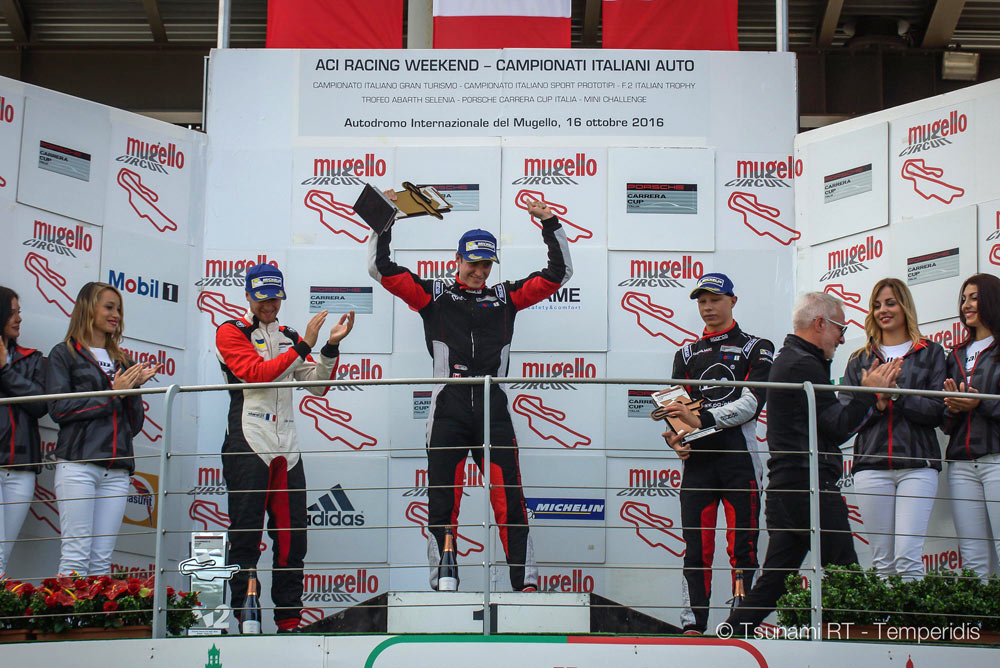 - What was your greatest personal achievement this year?

M.Grenier: "The win in Mugello. We won the race when there was no safety car, having started from P5. That was not easy to get to the top from that position but it was a really good moment".

O.Gaidai: "The victory in the third race in Imola is not only a victory, but it's my part of the race: after it Côme started the first with a significant gap, and for him the question was only how not to make any mistake".

A.Jouannem: "The personal growth on track and off it. I have completely changed my mentality and I think I became a much better racing driver. I don't think speed was the problem but I have learned all the rest during this year. And from the sporting point of view my greatest achievement was Spa – I had a nice pace and great fights. Unfortunately it didn't end well but it was a very exciting race for me".

C.Ledogar: "You know it's not only the champion's title. It is a really human story. For two years with Tsunami I'm proud to have given all what I learned from motorsport and from every side – as a driver, as a coach, we had a lot of work with mechanics, with engineers. I feel my team like a family I'm just proud to give all what I could, proud of all this story. When someone says "Tsunami" I feel something strong and it was a part of my heart, that's much more than a title".
Tsunami RT Centro Porsche Padova