So, a new Porsche Carrera Cup France season starts. Not to make motor sport fans study the regulations in Moliere's language (and believe me, it is much less exciting than Moliere's creations), we will tell you about the racing rules in the Porsche France Monocup. Then you'll be much more interested in watching, and we will be happy that you support us. Let us begin?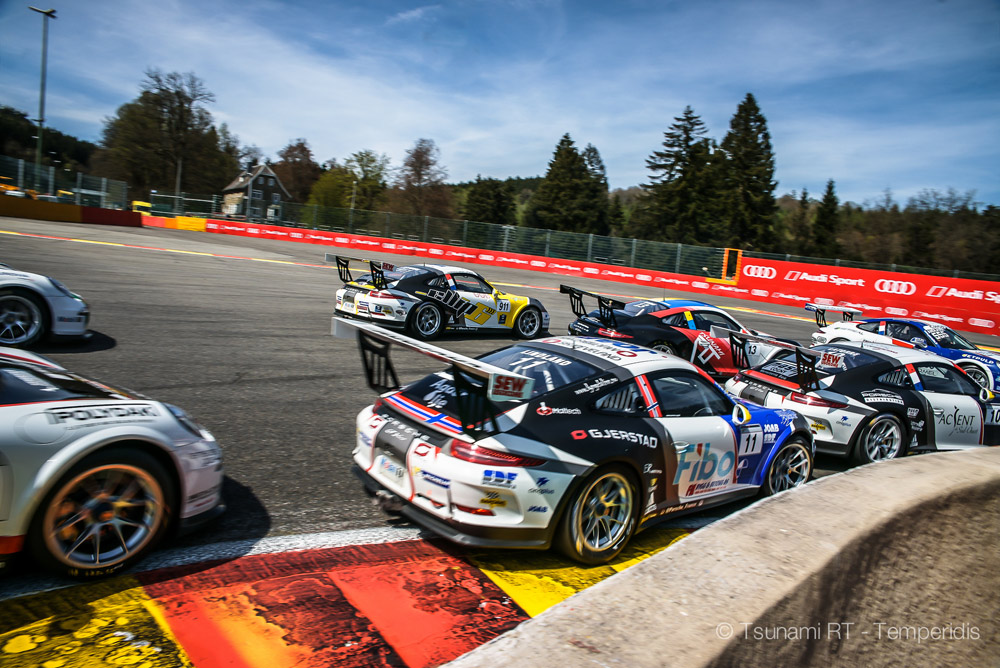 What are we competing for?

Porsche Carrera Cup France participant compete in several classifications:

- absolute classification: it is "played" by all the Cup participants;

- Division B, or the "Gentlemen drivers" classification for non-professional drivers. By the way, let us explain that "non-professional drivers" in motor sport means not a guy messing up with pedals and not capable to start driving without the engine dying out. These are the drivers for whom races are not the way they earn money for a living. It is enough to say that our driver Oleksandr Gaidai competes in this very Division B, but, honestly, we do not have a heart to call him and his competitors nonprofessionals. Gentlemen drivers – it sounds much more fairly;

- rookies (young talents) classification. For professional sports persons who compete for their first season in PCCF;

- team classification;

- France-Benelux Trophy, three-stage series held together with Porsche Cup.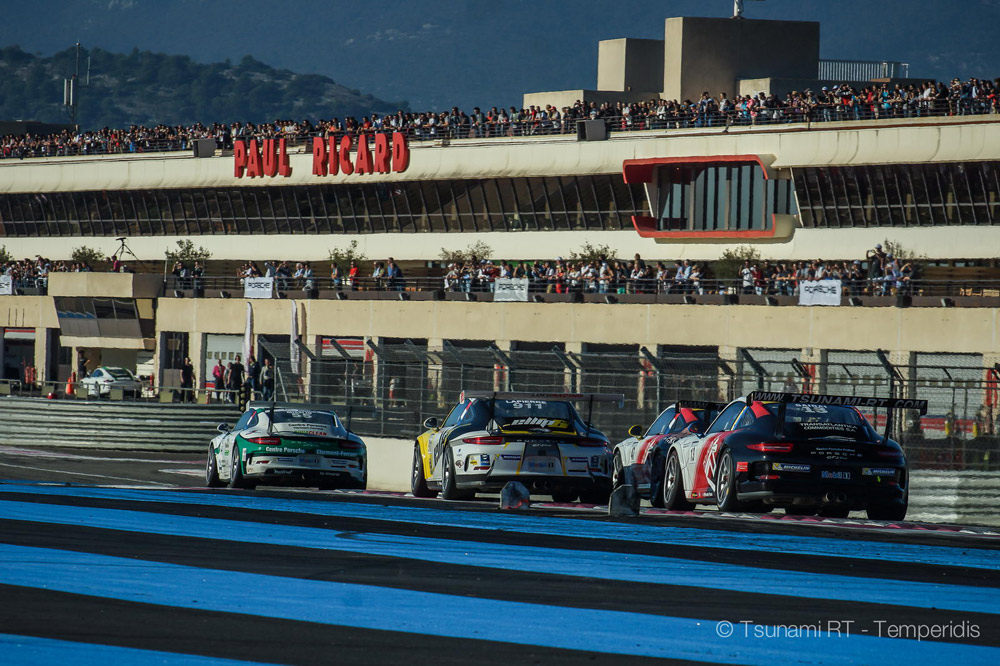 Racing weekends

In the season of 2017 the Porsche Carrera Cup France participants will have 6 weekend meetings. Excluding the weekend in Le Mans, other stages will consist of two races each with the total of 11 races within the season.

The drivers will get the points for France-Benelux Trophy: in Le Mans, Spa and Barcelona (don't ask us how Catalonia is related to Benelux. But they have a great track there!).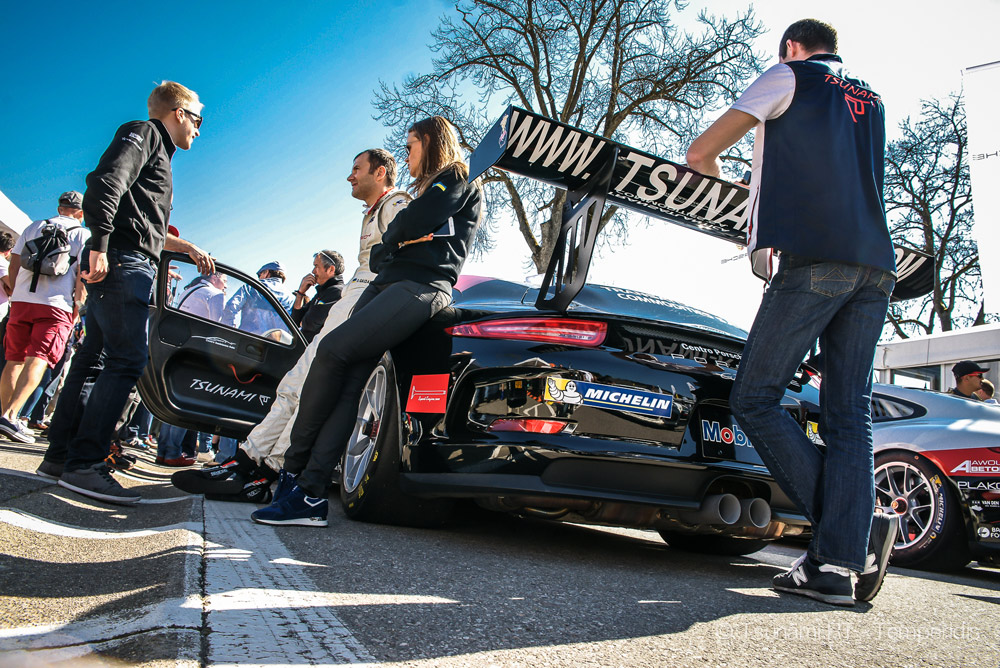 Free practices

Each weekend starts with two practice rounds 40 minutes each. It is the time when drivers get acquainted with the track, because even on a well-know track the driving style will change according to season, weather conditions, etc., and the engineers set the car up so that a Porsche-driver duet is able to show the maximum it is capable of during the race.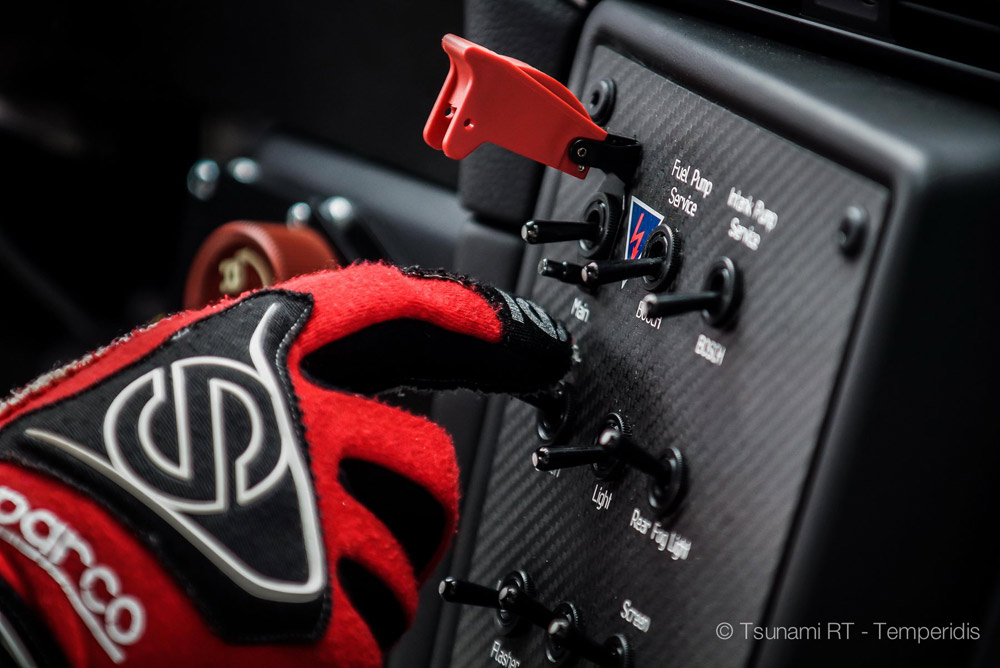 Qualifying

It is the way of obtaining a better position on the starting grid (and gaining an additional point for the pole position). PCCF-2017 Regulations include several qualification round formats, and the decision is up to the organizers of each round. So... do not play a swindle with the format, but follow the results!

There is one more nuance here. Two drivers can participate with the same car in Division B. In this case one of them drives on the first qualification and the first race, and the second – on the second ones, respectively.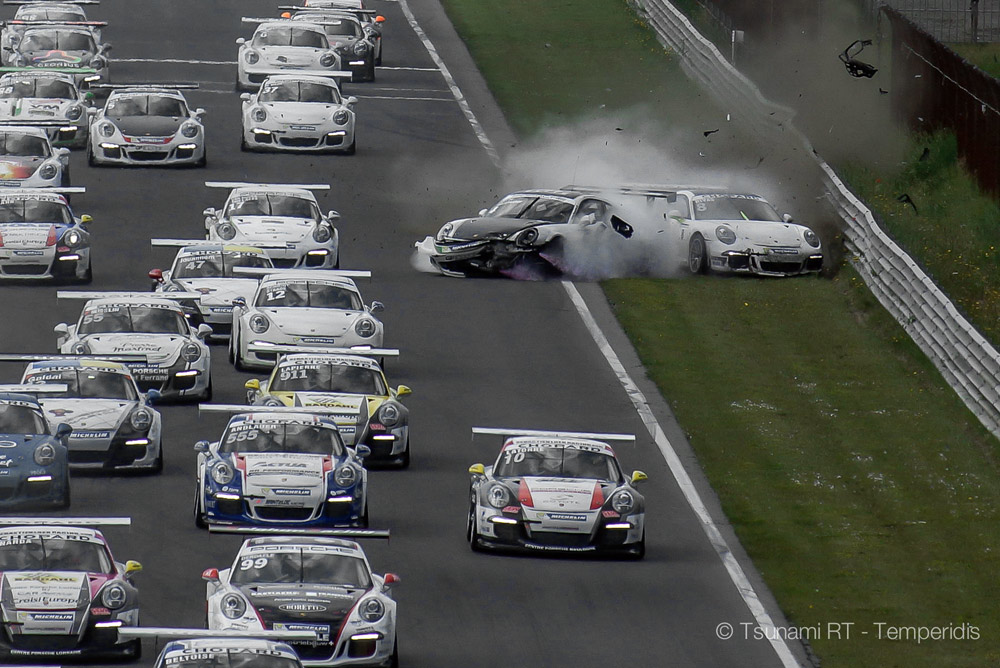 Race

Having been located on the starting grid, the peloton guided by a safety-car starts its warm-up lap. After that all the participants take their places again and the event which attracts thousands of viewers all over the world on stands and in front of the screens starts!

The races will last for 30 minutes (except Le Mans where the drivers will be on the track during 45 minutes), and afterwards the points will be calculated.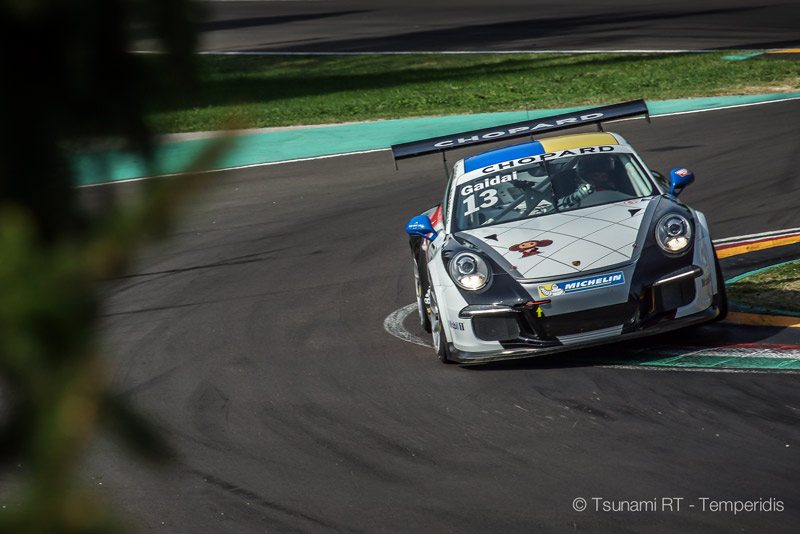 Qualification points

They are assigned for the 1st, 2nd and 3rd places according to the following formula: 20-18-16-14-12-10-9-8-7-6-5-4-3-2-1.

At the end of the season all the points are summarized, and so the monoseries champion is defined. At this all the rounds are taken into consideration in the absolute classification, and five best results of six – in Division B (it is a tribute to the main job of gentlemen drivers who are not always able to contribute their working hours to shine on the podium somewhere in Le Mans).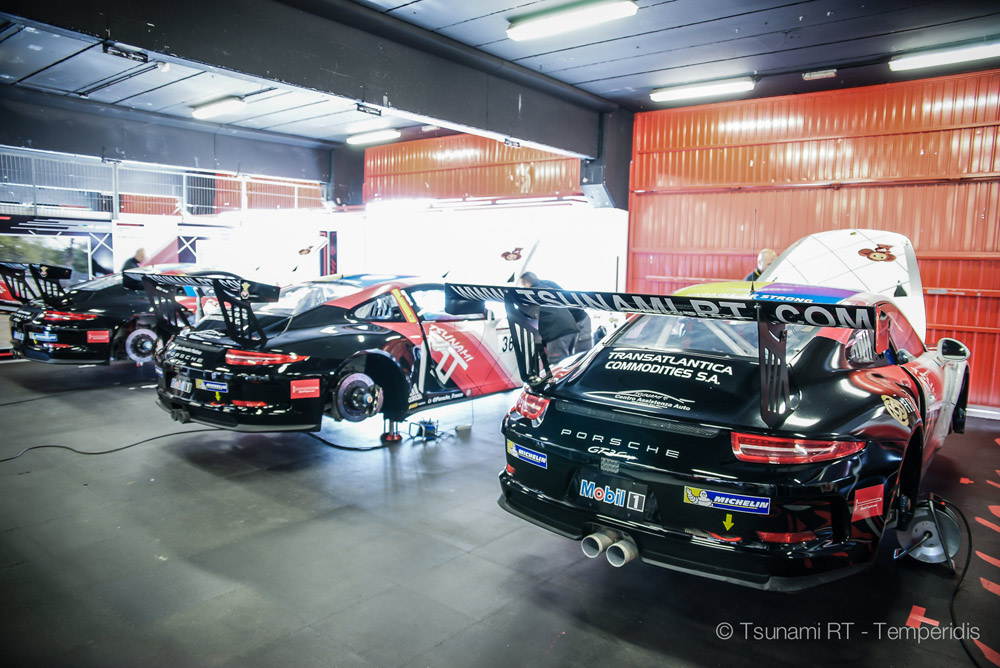 Car and equipment

Porsche 911 GT3 Cup (type 991) participate in Monocup. Minimum weight of a car with a driver is 1,315 kg (at empty fuel tank). At this a driver should weight 90 kg (equipment from special homologated socks to a helmet with the mandatory HANS neck protection system included). A driver that weighs less will have to drive with the additional balancing weight.

For those who like details:

Porsche 911 GT3 Cup, model year 2016 (991 type);
• Aluminum 6-cylinder opposite engine with rear layout,
• Engine cubic capacity is 3,800 cm3;
• Maximum horsepower is 338 kW (460 HP) at 7,500 rpm;
• 6-speed sequential gearbox with a pneumatic steering column shift paddles;
• Front, rear and side windows of polycarbonate;
• Michelin tires, dimensions: 27/65-18 (from the front) and 31/71-1 (from the rear);
• By the way, the number of tires is also regulated: each driver obtains 58 slicks and rain tires (in total) for the whole season.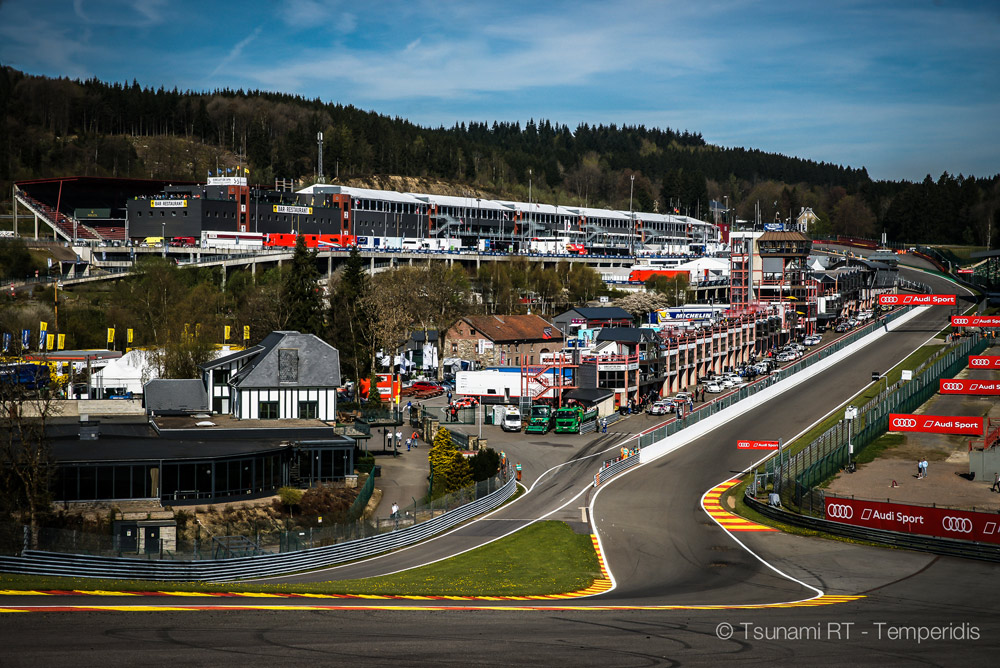 Tracks
The season is opened with the official tests of Porsche Carrera Cup France in Magny-Cours.
The first round is Spa Francorchamps. On May 4–6.
Circuit de Spa-Francorchamps
Designed: 1920
Last rebuild: 2007
Lap length: 7.004 km
Direction: clockwise
Turns: 20
Best lap time: 1:47.263 (Sebastian Vettel, Red Bull, 2009)
One 45-minute race in Le Mans as a support race of the well known Le Mans 24 Hour on June 14–17.
Le Mans Bugatti Circuit
Designed: 1965
Last rebuild: 2002
Lap length: 4.273 km
Direction: clockwise
Turns: 10
A new circuit in the PCCF calendar is Dijon. June 30 – July 2.
Circuit Dijon Prenois
Opened: 1972
Lap length: 3.801 km
Direction: clockwise
Turns: 12
Best lap time: 1:02.985 (Ingo Gerstl, Toro Rosso STR1, 2015)
After two months of break PCCF will return to Magny-Cours on September 8–10.
Circuit de Nevers Magny-Cours
Designed: 1960
Last rebuild: 2003
Lap length: 4,412 km
Direction: clockwise
Turns: 17
Best lap time: 1:15.377 (Michael Schumacher, Ferrari, 2004)
"The mellow season" takes place in Barcelona on September 29 – October 1.
Circuit de Barcelona-Catalunya
Designed: 1991
Lap length: 4.655 km
Direction: clockwise
Turns: 16
Best lap time: 1:21.670 (Kimi Raikkonen, Ferrari, 2008)
And it comes to the final, traditionally on Paul Ricard circuit in Le Castellet. On October 13–15.
Circuit Paul Ricard
Designed: 1970
Last rebuild: 1999
Lap length: 3.813 km
Direction: clockwise
Turns: 9
Best lap time: 1:08.012 (Nigel Mansell, Ferrari, 1990)

Watch the broadcasts of the races, read us on Facebook and remain our fans! We appreciate your support a lot!

The first start will be soon, hurray!