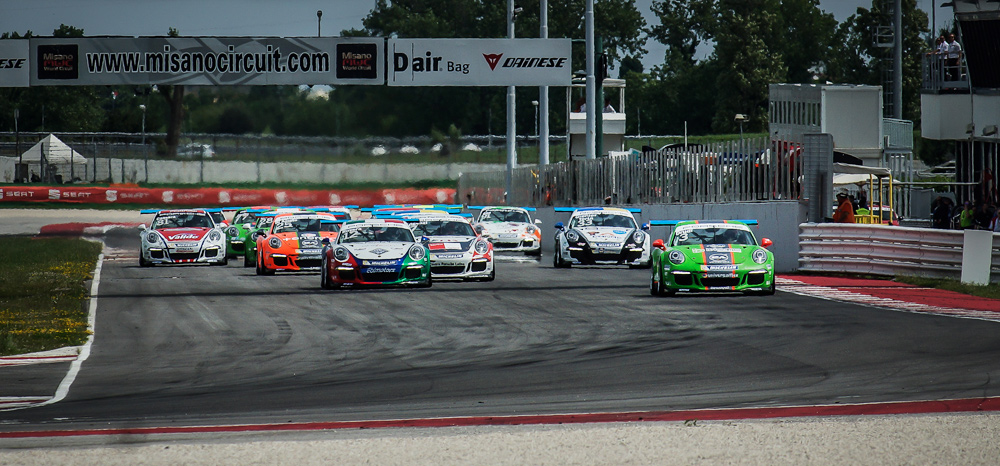 The race in Imola had hardly finished, and Tsunami RT drivers already started to wait the Misano round. They were waiting diligently, qualitatively and conscientiously. The wait is over now! On the nearest weekend Misano welcomes the second round of Porsche Carrera Cup Italy!

If Imola is a Formula 1 Grand Prix San-Marino circuit, Misano is a MotoGP San-Marino one. Anyway, it is a domestic race. According to the ancient belief, at home even the walls... back off when a racer passes by. Or the four racers of Tsunami RT – the Odesa team from San-Marino...

Wait a minute, why four? Let us check! Alessio Rovera, Carlo and Lino Curti... Surprise: one more young talent (a very young one) will compete for Tsunami RT in Misano – Matteo Gonfiantini. 19-year-old driver had 3 victories, 4 podiums and the title of vice-champion in rookie classification in the last season of the Italian Mitjet series, and now tries himself behind the Porsche wheel. So, everything will be very interesting!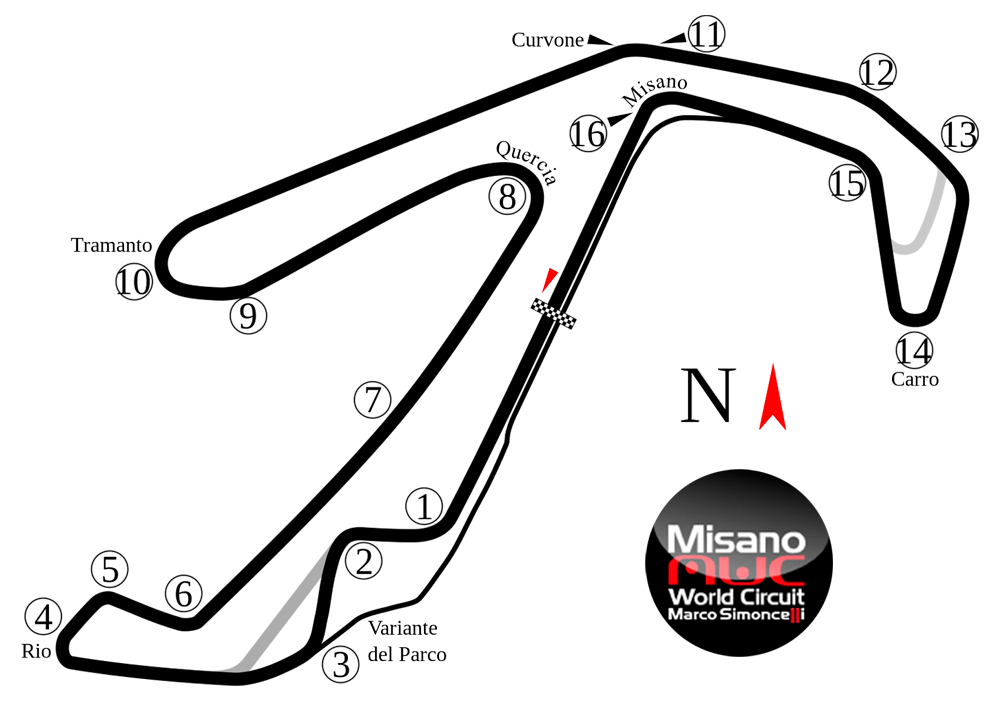 Misano World Circuit Marco Simoncelli
Built: 1969
Opened: 1972
Last modified: 2006
Lap length: 4.064 km
Direction: clockwise
Turns: 16
Best lap time: 1:33.918 (Casey Stoner, Ducati, 2007)

Free practices in Misano take place on Friday, June 2, at 12:55 p.m. (for Michelin Cup) and at 5:15 p.m. – for the rest of participants.

Qualifications are scheduled for the Saturday morning: at 9:40 a.m. for everybody and at 10:10 a.m. for the best 8 drivers.

The race starts at 5:45 p.m. on Saturday, June 3.

And on Sunday morning we will see the second race of the Misano weekend with the reverse start.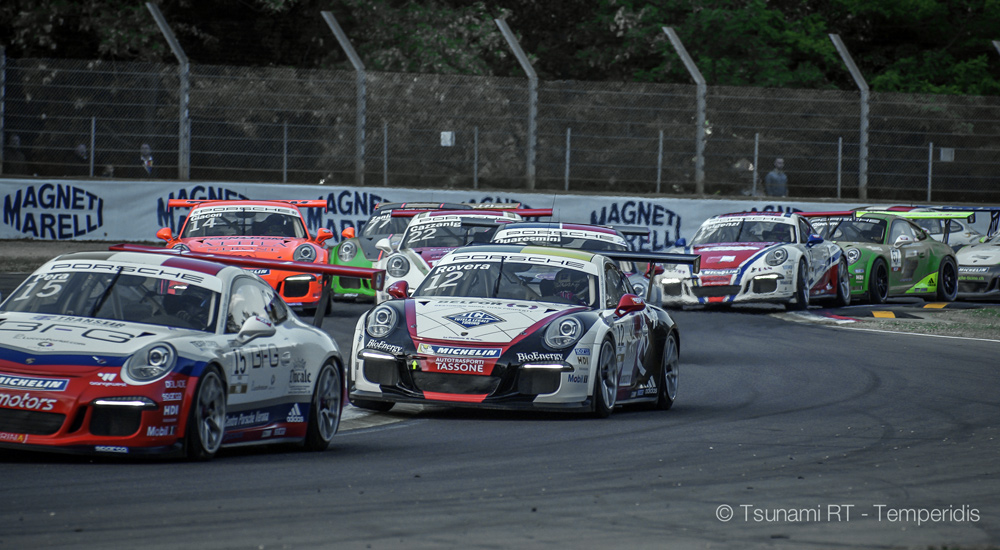 As always, we invite you to watch the live on carreracupitalia.it, read our news and see the photos on our Facebook page.

Follow our news!