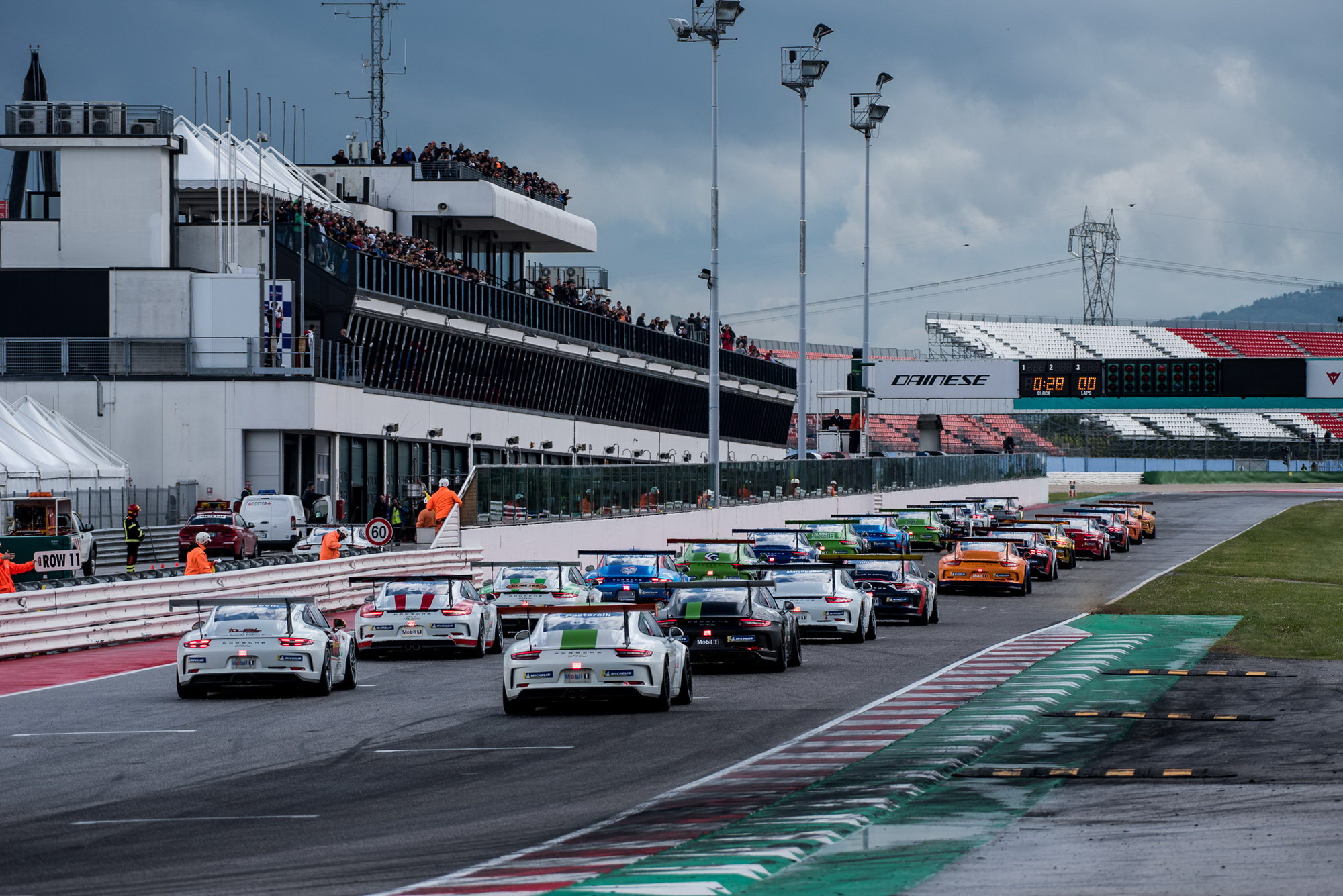 Misano circuit already hosted our team this year, or we can say that Tsunami RT hosted Porsche Carrera Cup Italia drivers on its home circuit in San Marino. Everything depends on the point of view, doesn't it?

The main thing is that this point of view should include perfectly prepared car, good qualification, spectacular competition on the track and passage under the checkered flag on the finish as early as possible. Pleasure is enclosed.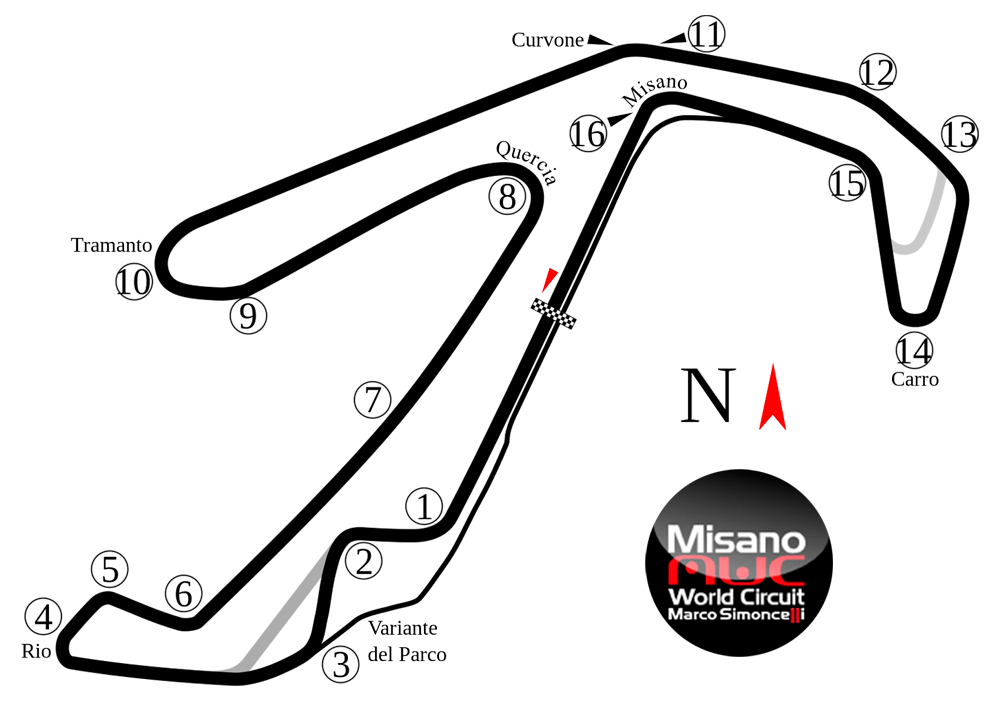 Misano World Circuit Marco Simoncelli
Built: 1969
Opened: 1972
Last modified: 2006
Lap length: 4.064 km
Direction: clockwise
Turns: 16
Best lap time: 1:33.918 (Casey Stoner, Ducati, 2007)
The penultimate round of Porsche Carrera Cup Italia that takes part this week (October 5-6) is a part of Porsche Festival. That is why the schedule will be more compressed: free practices start on Saturday morning, at 9:00 AM and at 9:30 AM (local time).

The qualification starts at 12:00 PM. As you remember, there is only one qualification in PCCI, before the first race, however, it consists of two segments.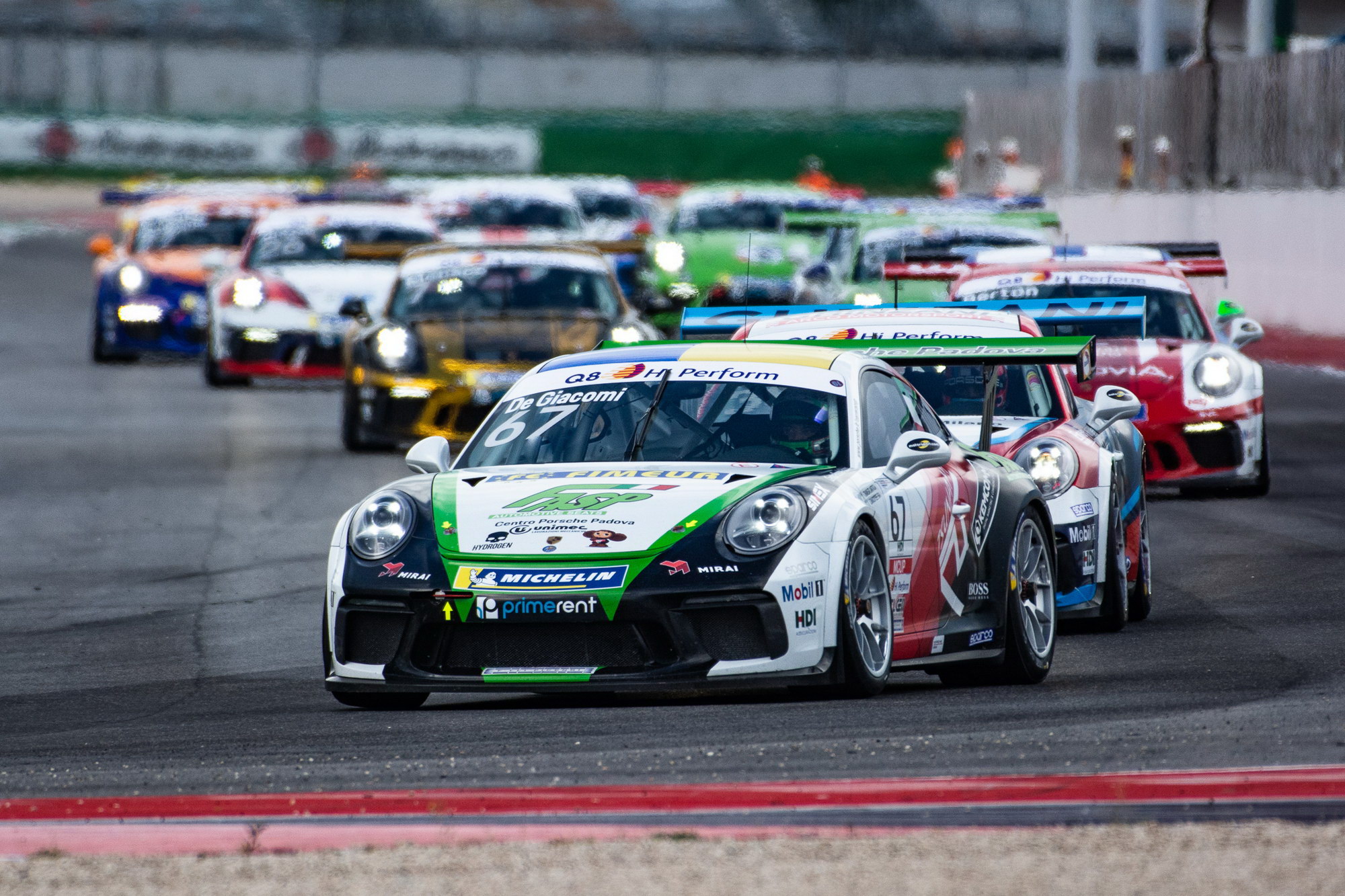 The first race of the weekend starts unusually late: at 7:30 PM! A barbecue and a Porsche-party will give additional motivation to hurry up towards the finish: we have the festival there, haven't you forgotten?!

You won't need to set your alarm clock on Sunday: the second race in Misano starts at 12:30 PM.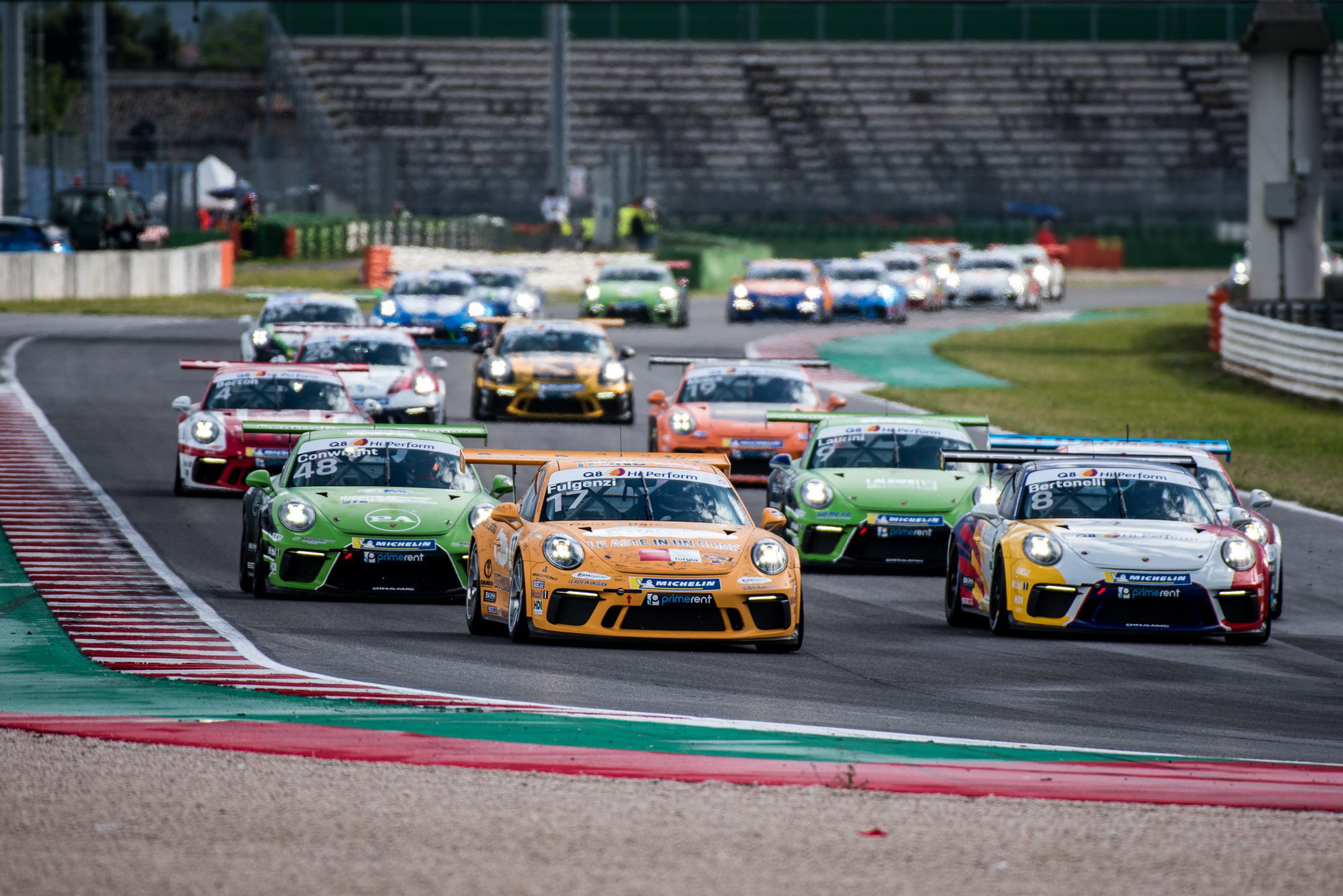 Do not miss the Porsche Festival in Misano. You can come in person, we are always happy to see you in the paddock. You can do it online, then see you on our Facebook page. It will be interesting anyway!