The racing marathon goes on! Vallelunga is preparing to meet the Porsche Carrera Cup Italy participants.
The track wasn't in the PCCI calendar absolutely undeservedly last year. Long, smooth and quick turns make a combination with those slow and spun ones; there is one very narrow and tight section, properly a double "hairpin" with the change to the opposite directions.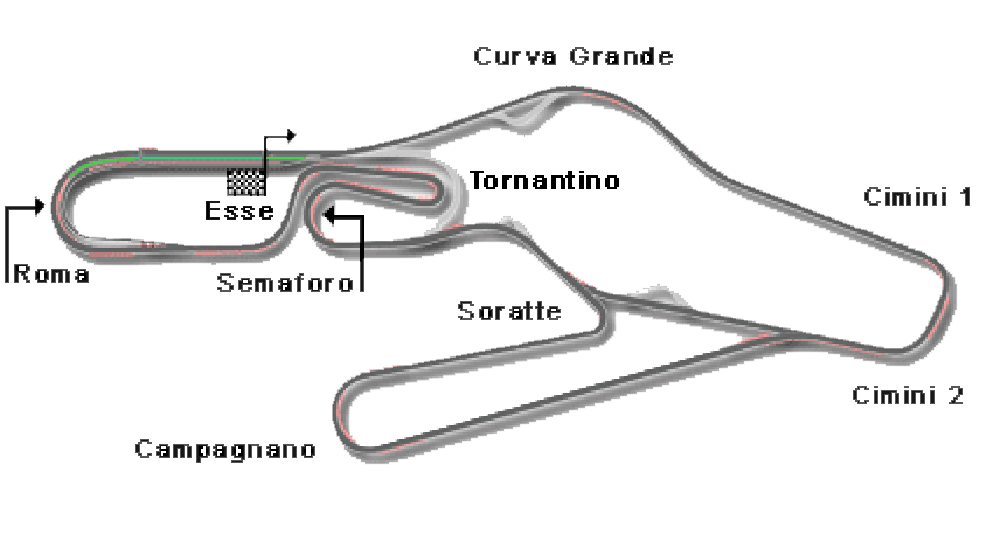 Autodromo Vallelunga Piero Taruffi
Designed: 1959
Last rebuild: 2004
Lap length: 4.085 km
Direction: clockwise
Turns: 10
Best lap time: 1:12.80 (Anthony Davidson, Honda RA 106-02 F1, 2006)
The Vallelunga track was the debut one for Oleksandr Gaidai in Italy. On this very track he drove the "battle" Porsche for the first time in 2010. In 2011 on this track the Tsunami RT crew of Gaidai-Basov-Kruhlik finished on Porsche 997 GT3 Cup in the "Rome 6 Hour" race with the 12th result in the overall classification and won in GTGT3 class. In a year Oleksandr Gaidai and Rino Mastronardi won the 12th place in overall classification again and won the Carrera Cup division.
O. Gaidai: "I can't say that the track is one of my preferred. However, the same feelings I had for the Misano track before, but I loved it when I began to drive well on it. Vallelunga requires advanced driving, and I know for sure that I'll be through it on this track. I should be in top-8 in the first qualification and have the best possible result in the second one to fight for the podium during the race. But it won't be easy, I know it for sure."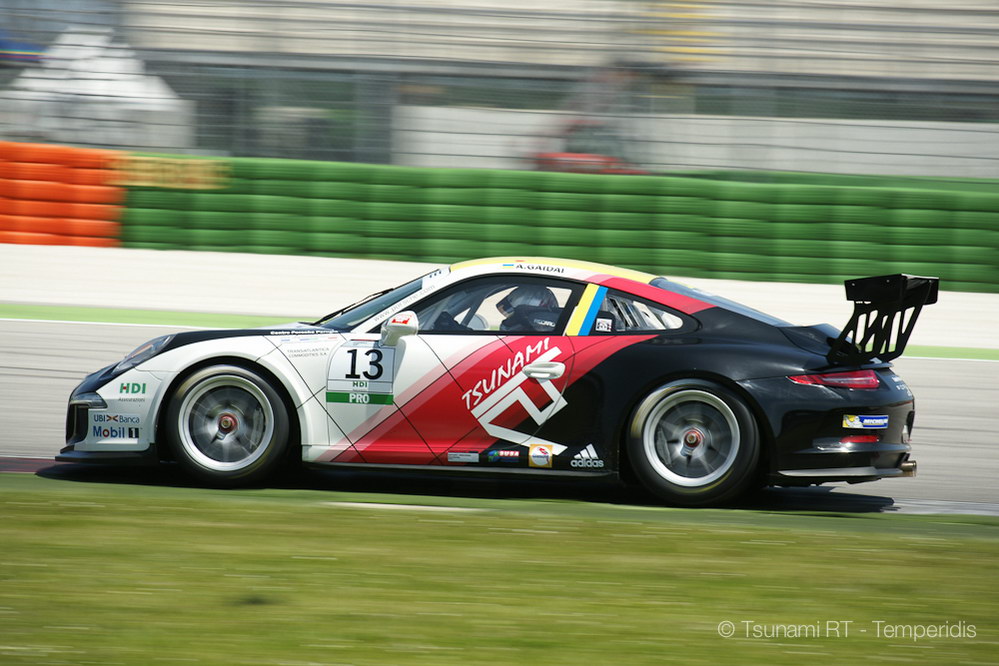 So, on Friday, September 12, two 30-minute free practices are waiting for us.
Two qualifications will take place Saturday morning: 25 minutes for all the peloton and 15 more – for eight pilots having demonstrated the best time in the first qualification round.
Don't miss Porsche Carrera Cup Italy races at 3.30 p.m. on Saturday and on 11.30 a.m. on Sunday! You can follow the live broadcasting on www.carreracupitalia.it.
We will keep you informed on all the events. Read on-the-spot news and interviews on our Facebook page, watch the photo galleries and read the race review on our website. In brief, follow our news!