When people ask our Tsunami RT team, how we get a lot of positive emotions, we honestly answer: we love our job a lot. A wake-up call on a Saturday morning is an awful thing, isn't it? We, however, jump out of the beds smiling, anticipating a new race day full of amazing events, meetings, adventures and emotions.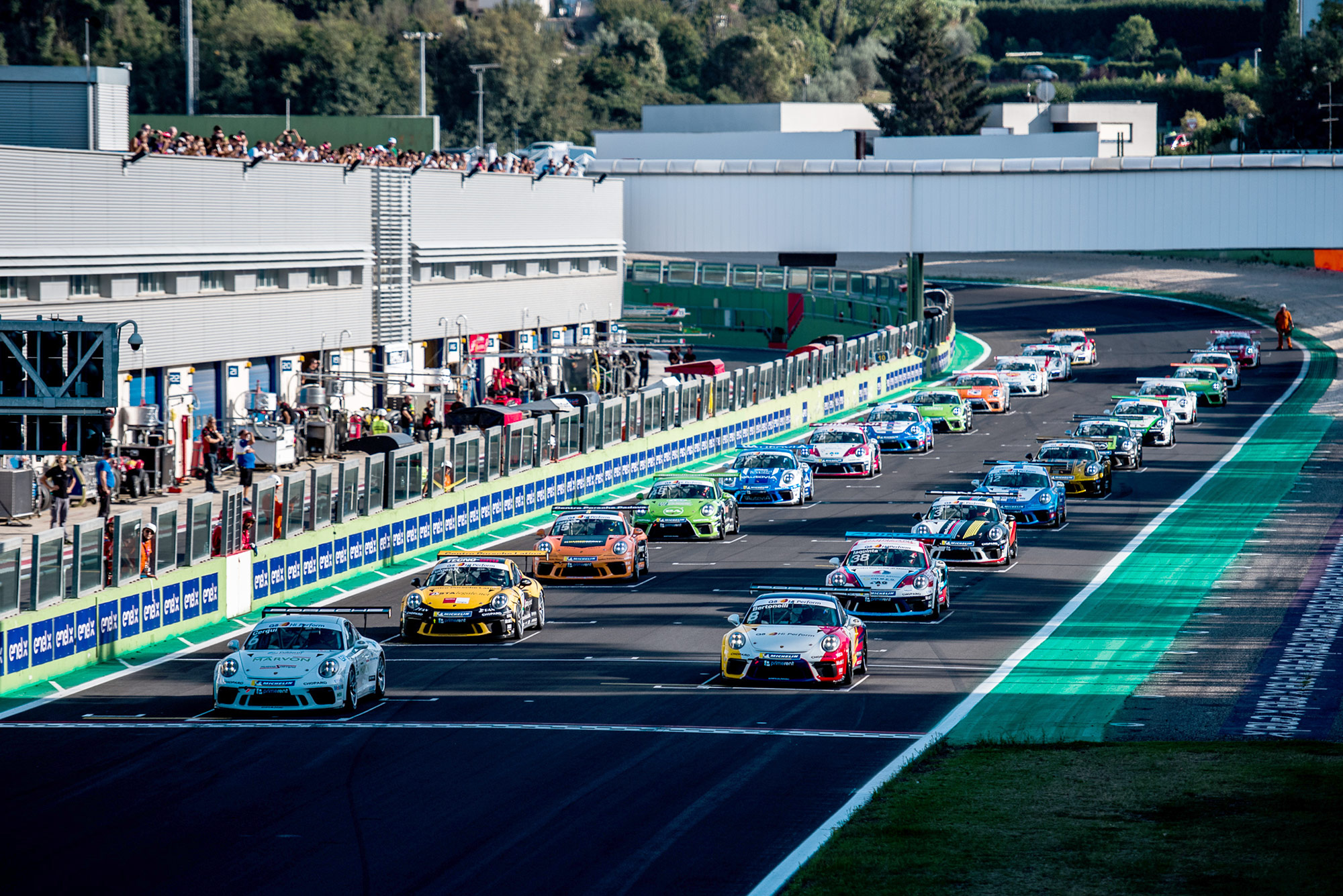 Now imagine how happy each of our drivers is when the calendar page of the racing season is being turned over onto the round taking place on his favorite track! Here we are, Enrico Fulgenzi got the opportunity to compete on his beloved Vallelunga. He started with showing the best time in the first qualification segment. Only 35 thousandths of a second separated him from the leader in the second segment. One of his old competitors, Alberto Cerchi, is in front of him in the second row. The race promised to be hot!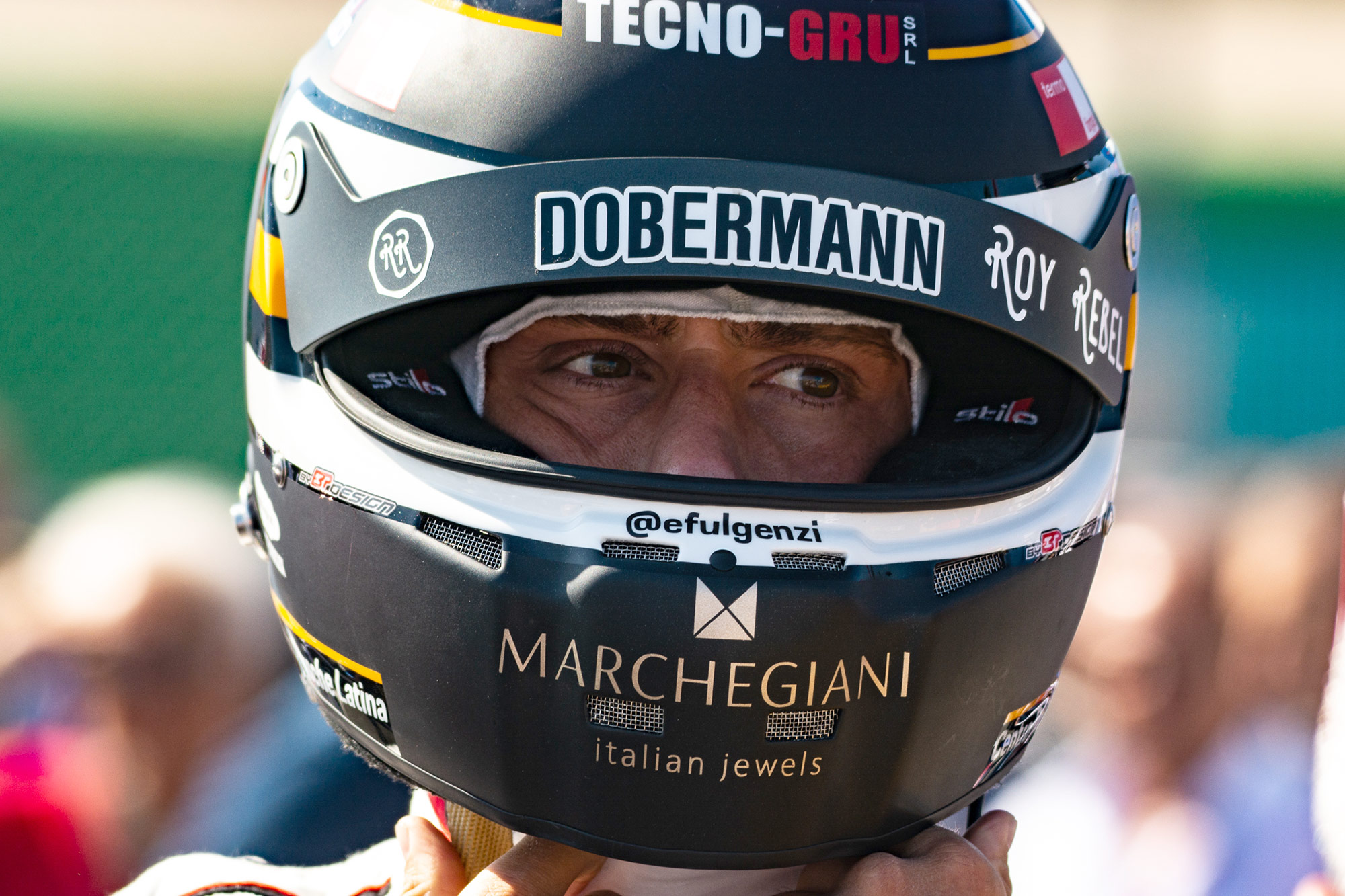 #17 Enrico Fulgenzi: "It's like we have splitted a Pole Position in three! I've really liked this qualifying session: the car is amazing to drive, and catching 1st place during Q1 is another proof of the extraordinary work made by Tsunami Racing Team. We were all really close in the Q2, and that's why I ended in 3rd position even if I'm only 35 thousandths away from pole position. It's however a great result, and I'm sure that today we will fight for victory in Race 1!"
Alex De Giacomi, relaxed after a two-month pause, was switching to the racing mode, grieving that he did not participate in the private tests. Of course, free practices exist to prepare for the race, but sometimes they are not quite enough. Alex demonstrated the 14th time result in the qualification, however, which was more important, both drivers were enthusiastic about the setting of their cars!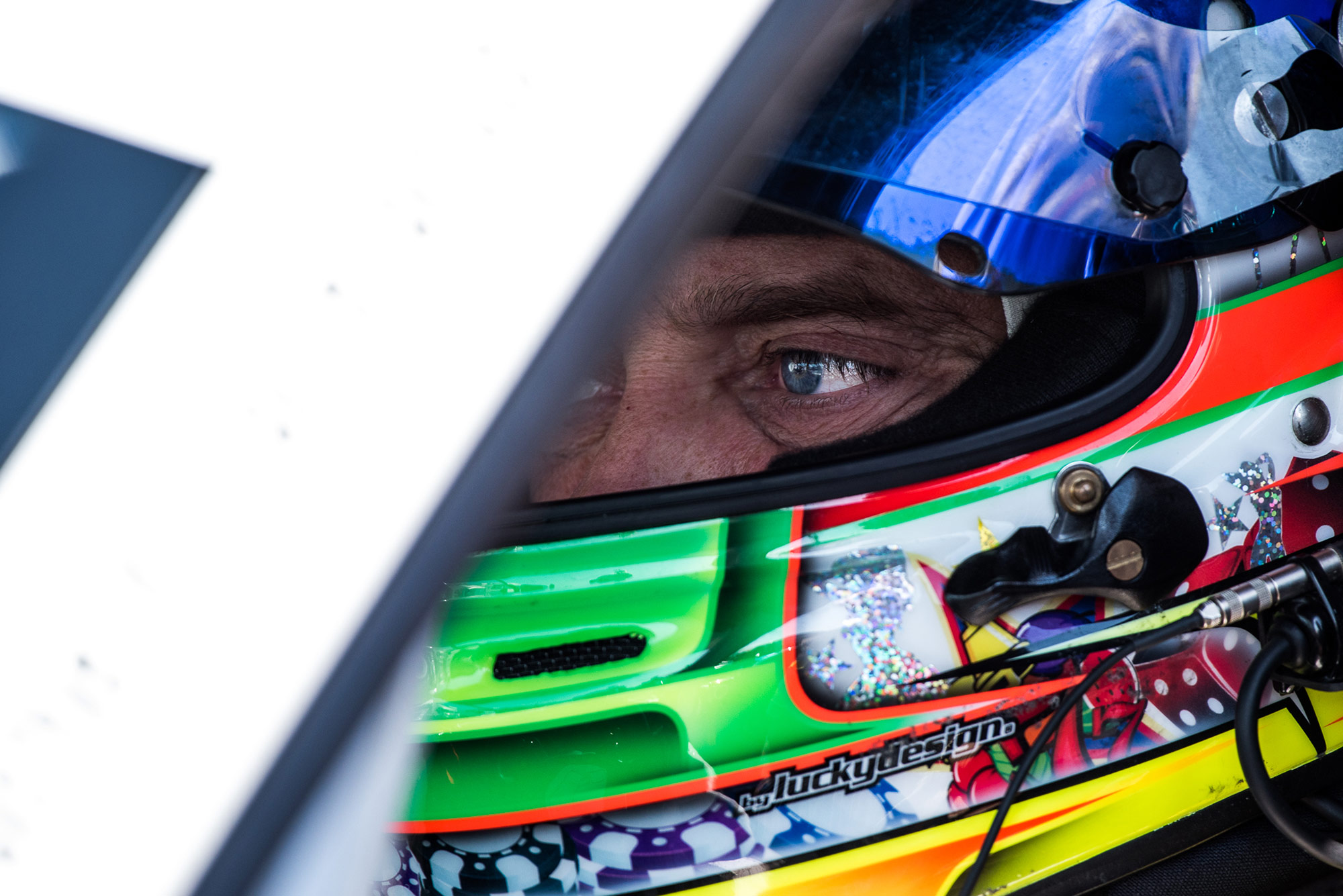 #67 Alex De Giacomi: "It's a shame that we ended qualifying in 14th place, because we had the potential to catch a better result. I was improving my lap time during my penultimate attempt, but unfortunately another driver came back on the circuit in front of me after a mistake and so I had to brake a little bit: it's a pity, because my intermediates were really good. The car was enjoyable to drive, so I'm quite optimistic for Race 1"
So, it is Saturday, and the first race of Porsche Carrera Cup Italia. Start!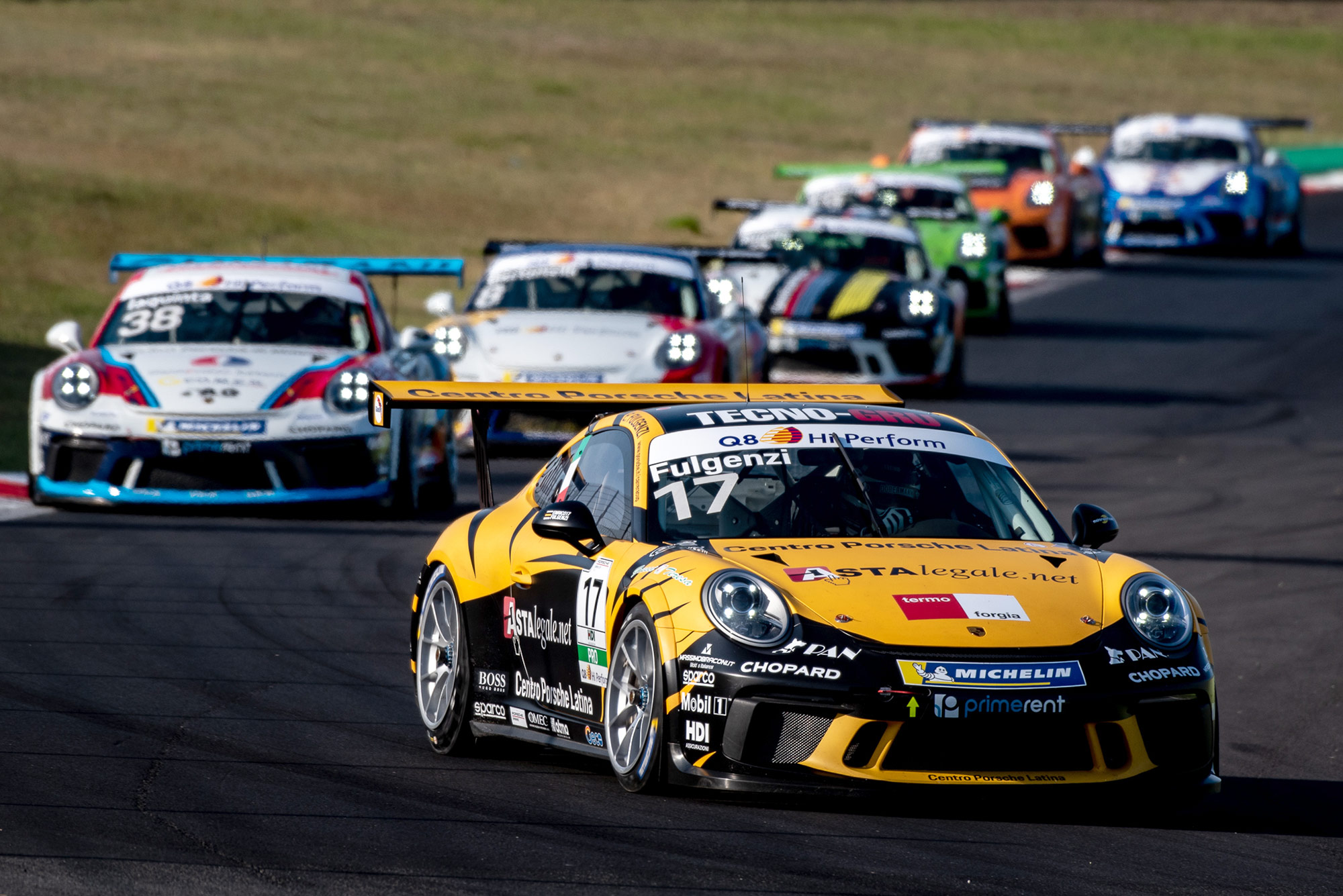 Enrico Fulgenzi overruns Diego Bertonelli on the very first lap and rushes to chase Alberto Cerchi. 28 minutes of race pass away in one breath. Not only the viewers enjoy the drivers' professionalism, those who are driving are having real fun! The duet of Cerchi-Fulgenzi is devotedly flying towards finish, having forgotten about anything and everything, without mistakes, enjoying speed and roar of the engine... If you think that we are exaggerating, listen to Enrico himself. He has just finished on the second position and is happy about it so much that his smile goes far beyond his helmet!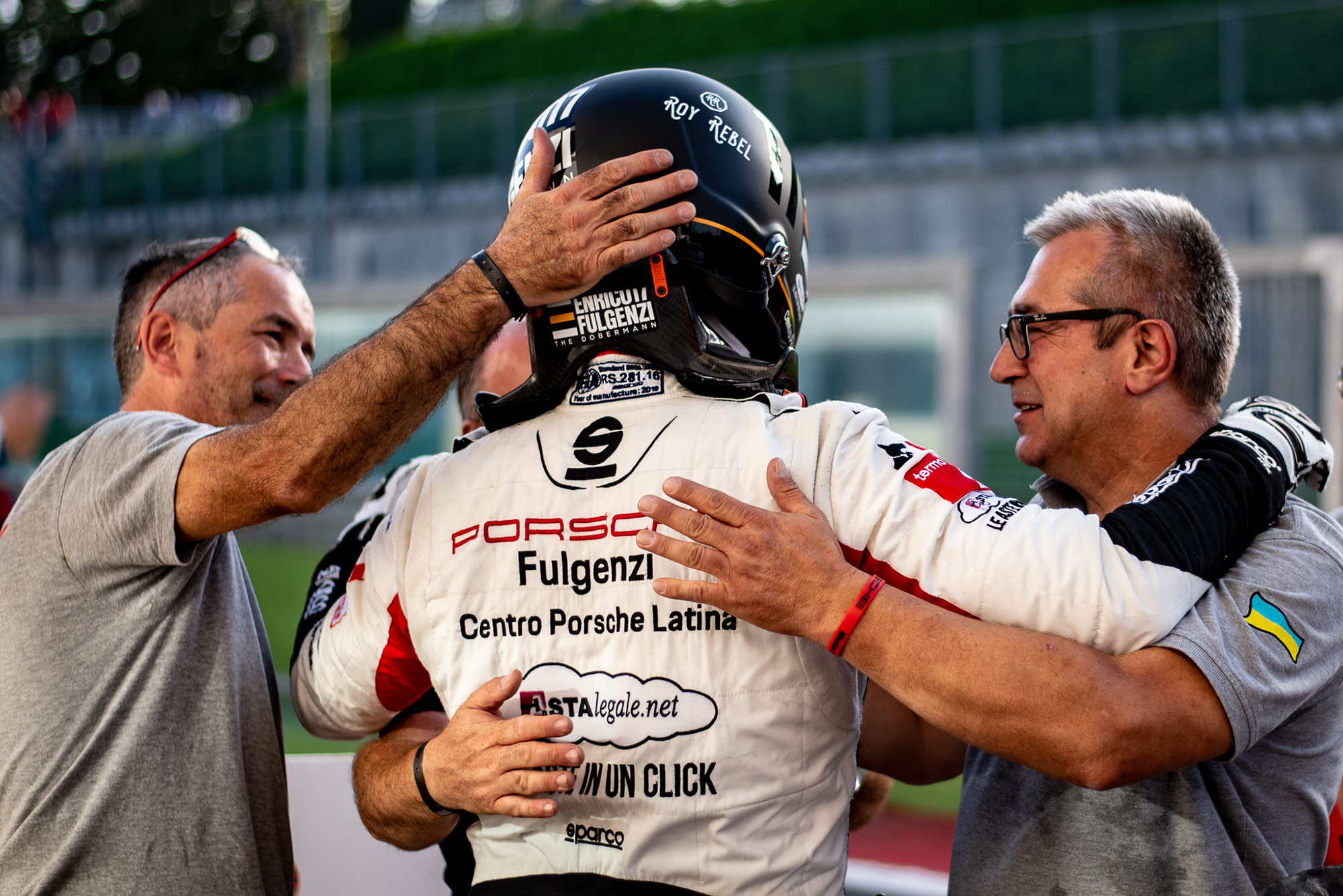 #17 Enrico Fulgenzi: "It's a great 2nd place! It doesn't taste as a victory, that's for sure, but it's however a very good result. We ended behind Alberto Cerqui: he drove perfectly today, so I have to congratulate him. We had almost the same pace, but he didn't gave me the opportunity to gain those 5 tenths that were fundamental in order to attack him. It was a great fight, because it reminded me the 2013 season of PCCI, when I won the title: we often duelled on track even in that year, and so fighting against him has a special flavour. It's nice to compete with Alberto after 6 years! Now it's time to focus on Race 2, because we have to catch another great result tomorrow".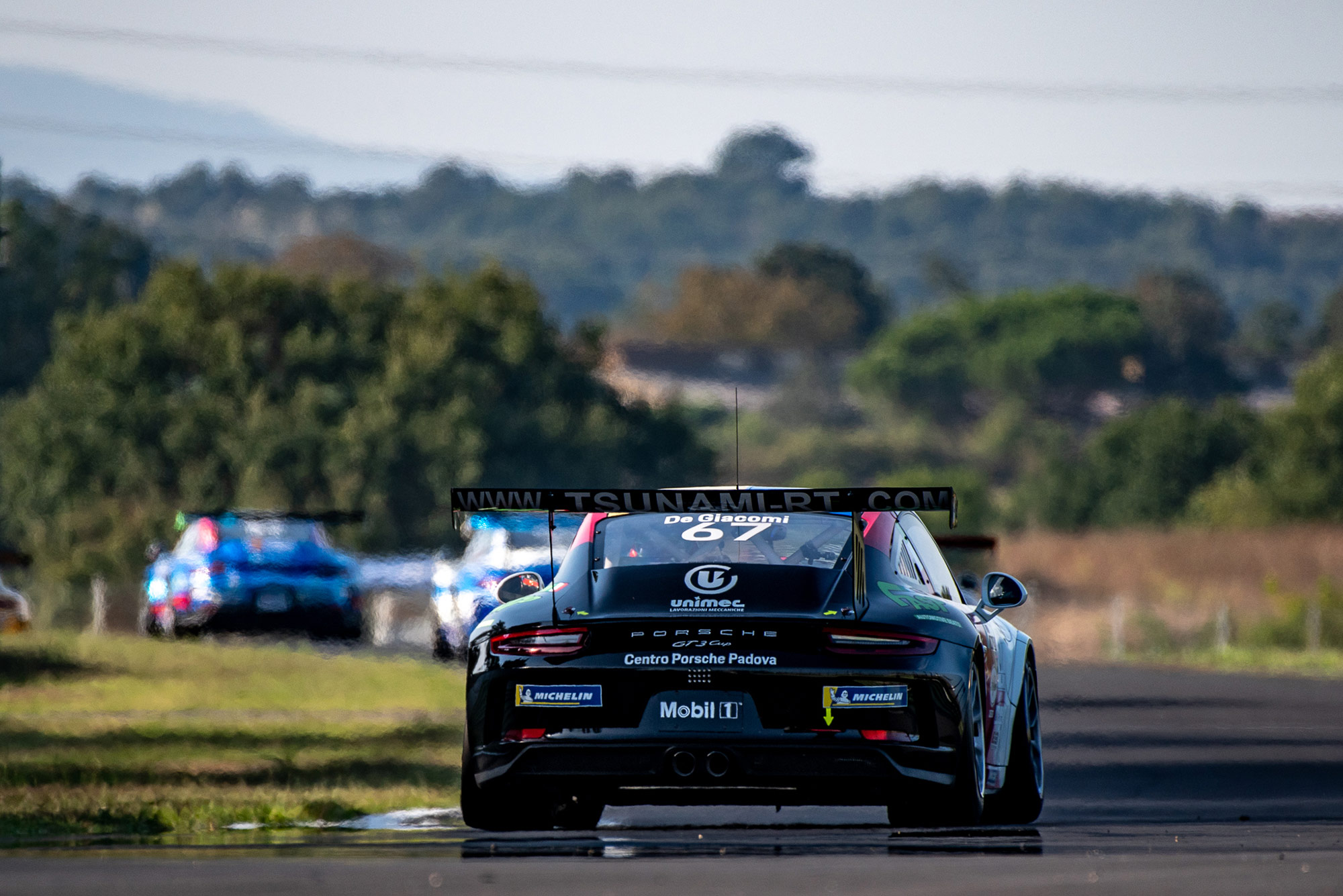 However, Alex De Giacomi had a tough time: the start in the middle of the peloton is always fraught with a logjam in the first turns, and it is not so easy to win positions back later. Meanwhile, our driver did not spend time for such demotivating reflections. Look, he is the second among Michelin Cup drivers and the 11th in the overall classification! It was a perfect Saturday with the double silver finish for Tsunami RT on the Roman circuit!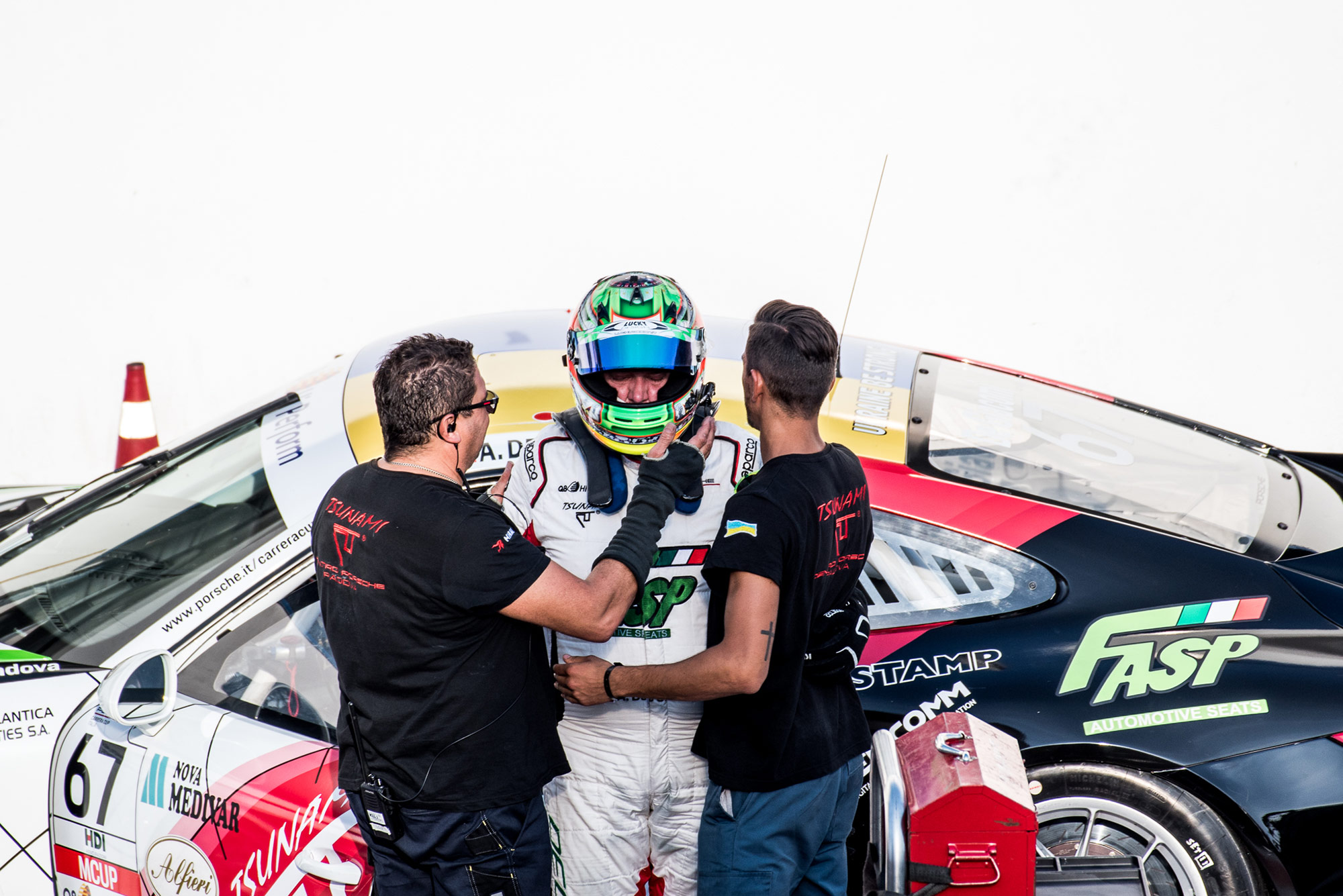 #67 Alex De Giacomi: "It was a positive Race 1. The car was enjoyable to drive, and even if we started in the middle-field we managed to avoid contacts with other drivers and so we could set our race pace. I think that we are suffering a little bit too much due to our absence in the latest test: I had to get used to race again because my last race weekend has been the one in Mugello, so I think that this have costed us some time. However, a 2nd place in Michelin Cup is a great result, and we have positive feelings even for Race 2".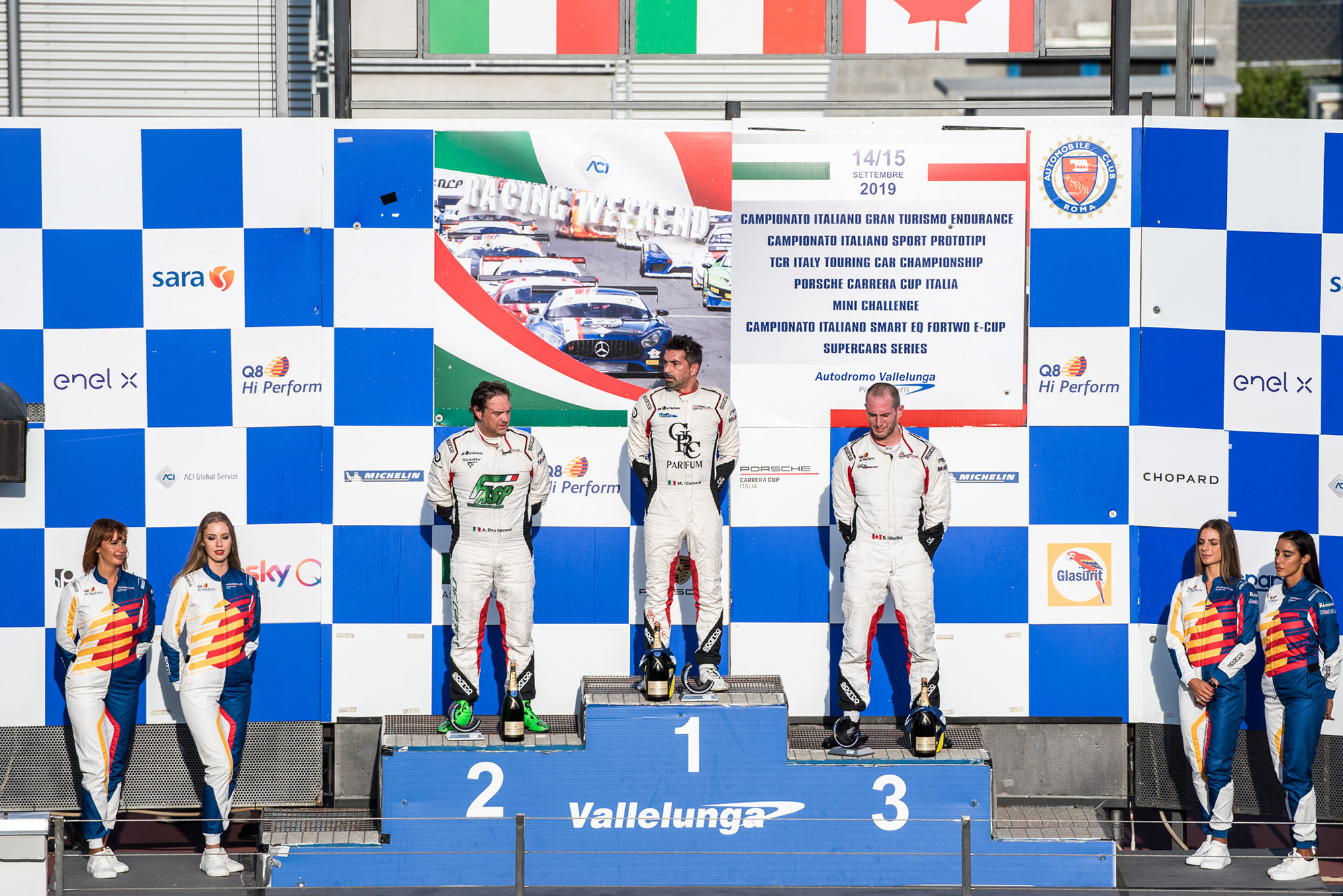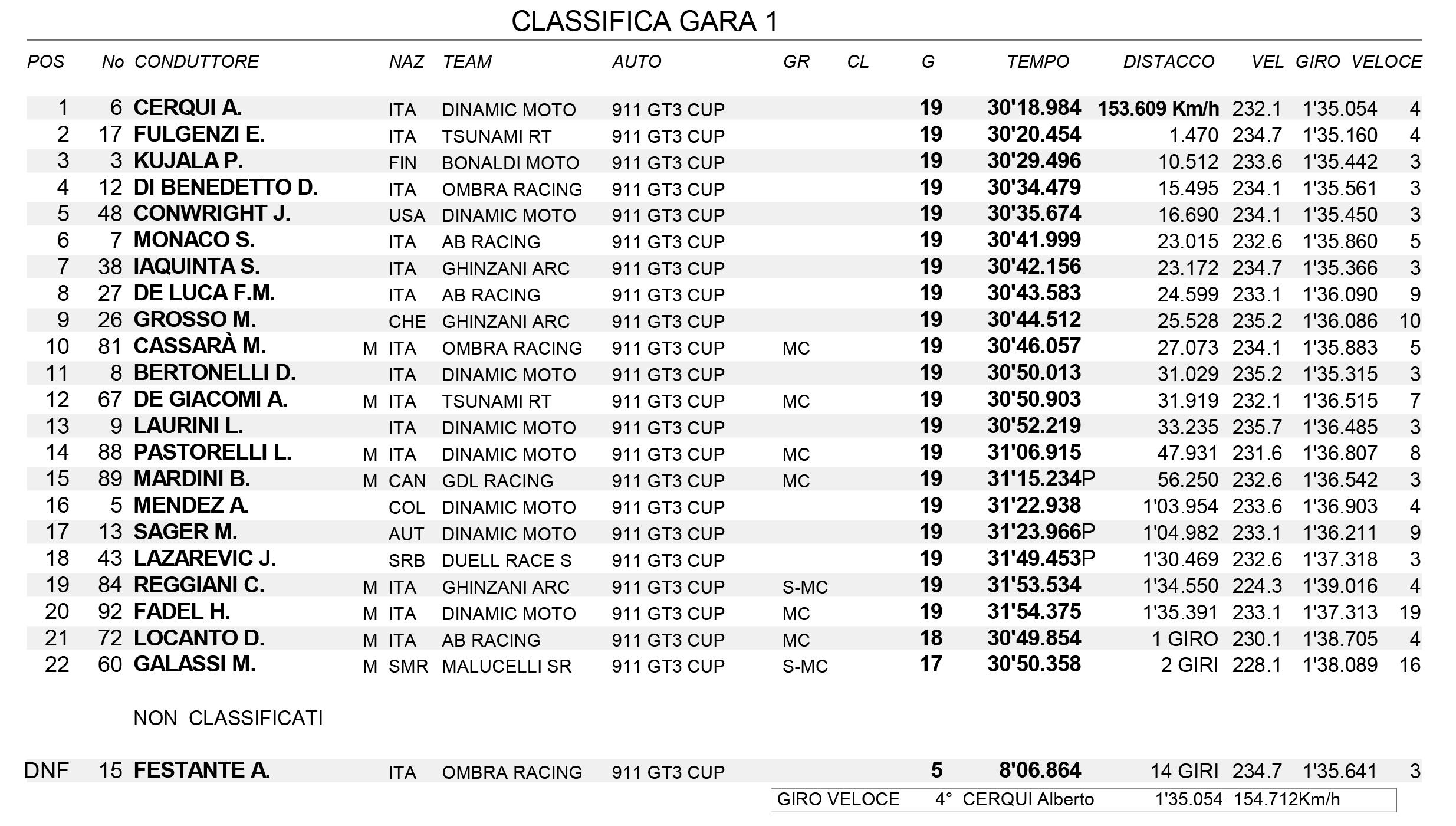 As befits according to Porsche Carrera Cup Italia, on Sunday the leaders start in the reverse order. So, Enrico Fulgenzi appears on the fifth position. It is till the starting signal light is switched off...
Our driver gets the fourth position in the very first turn and is beginning to attack Patrick Kujala. The competitor cannot stand it, he engages brakes too late and pushes Jaden Conwright off the track as well. Having passed this mess facile and unstrained, Enrico Fulgenzi gets the second position, and there is only Simon Monaco ahead!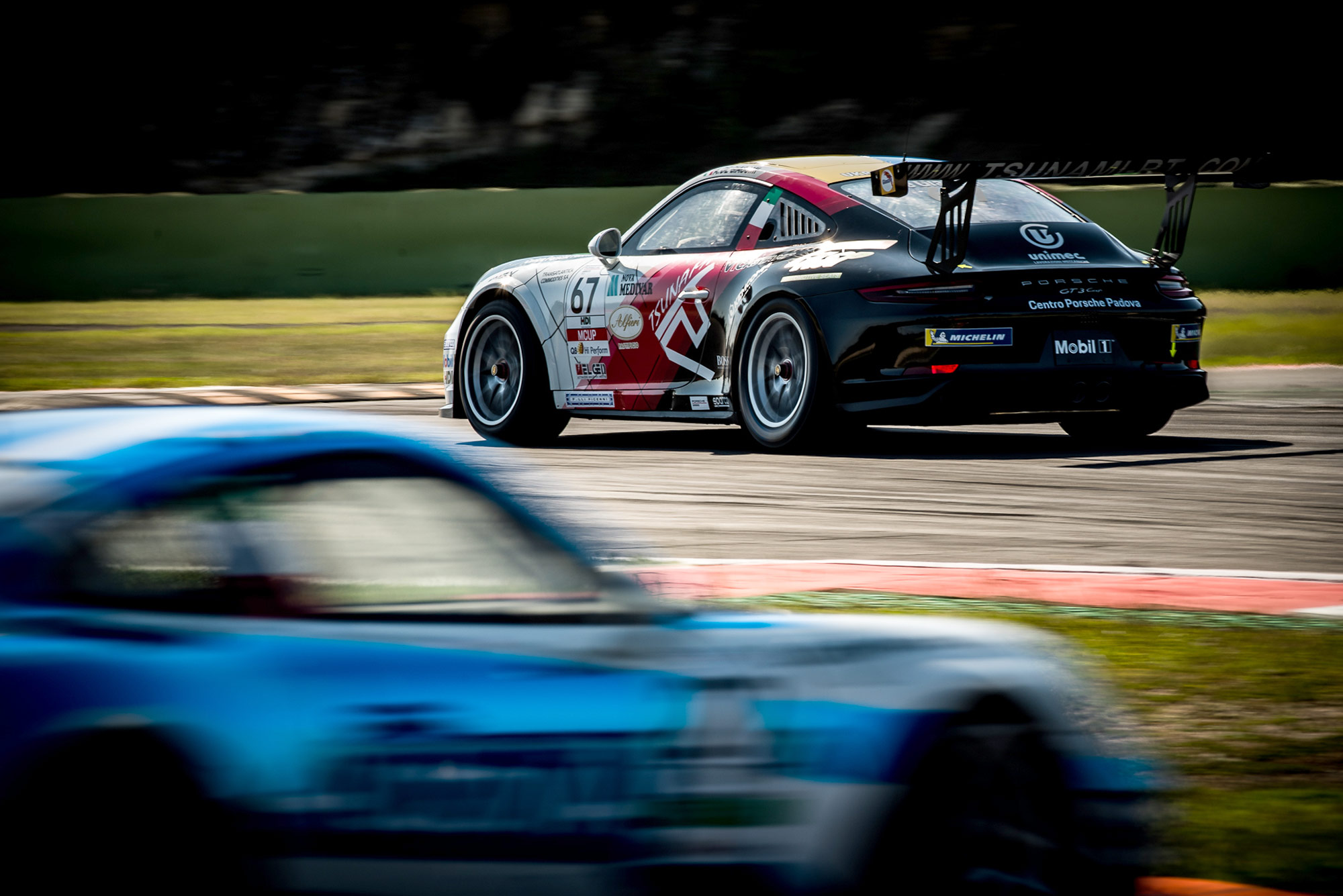 Meanwhile Alex De Giacomi is holding his second position in Michelin Cup, until Mendez hits him. Giacomi makes a turn and loses positions. It is good that it has happened at the beginning of the race, when there is time to put things right, but we would be pretty OK without such an episode... Alex is starting to compete for getting positions back...
Simon Monaco is observing Enrico Fulgenzi in front of him in a daze; the latter has become one of the leaders and is undisturbedly driving away into the blue yonder. Nobody even had a chance to compete with him, as he has been increasing the gap with every lap! Cerchi and Iaquinta are competing for the second position, but the leader is unreachable. Simon Monaco who has started the first, leaves the track having jumped on the kerbs enough and having made mistakes in the face-to-face competition.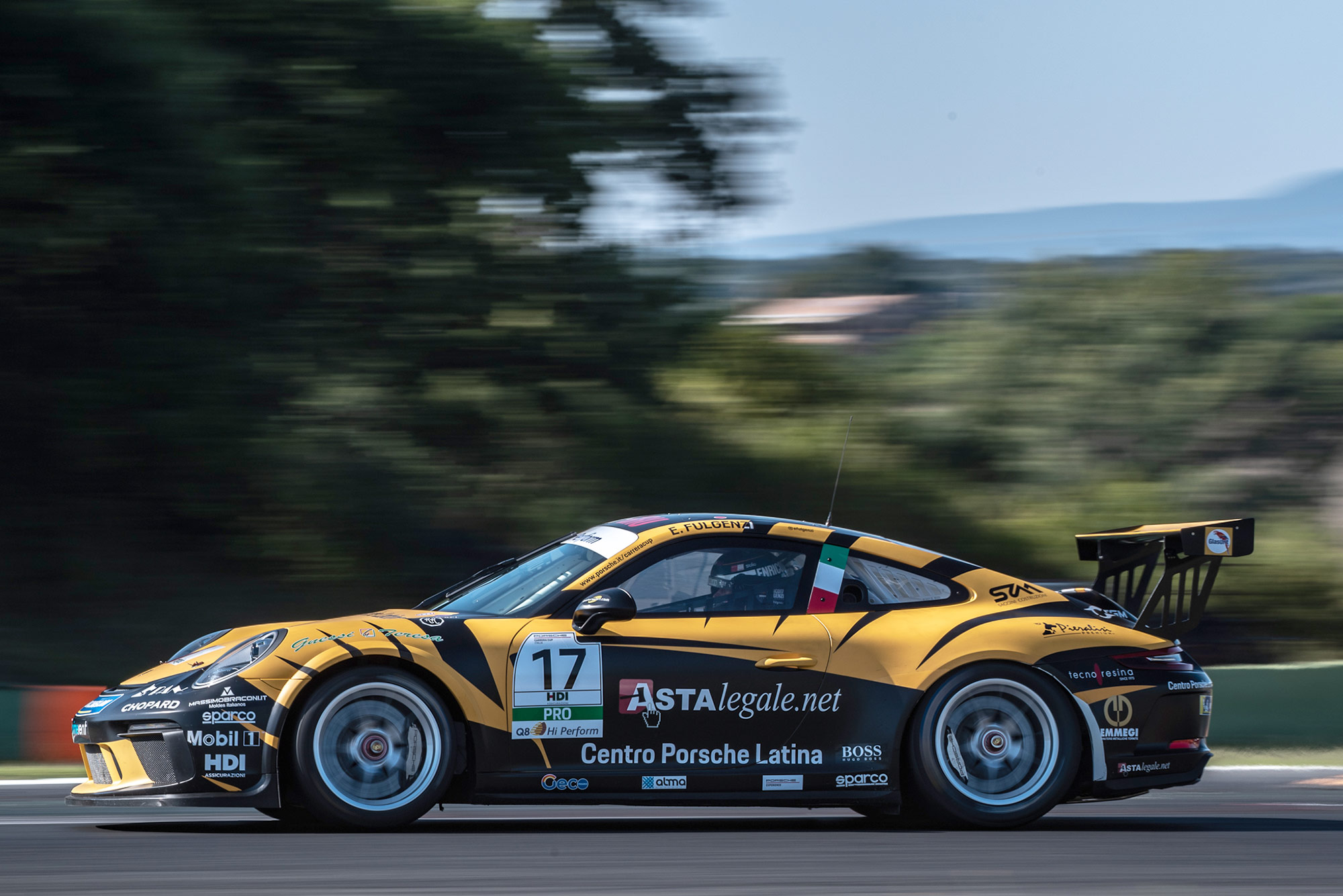 One minute remains till the end of the race (it is worth reminding that one more lap is driven after the time of the race is stopped). Diego Bertonelli's car stops due to a technical issue at this very moment just on the track. The safety car is coming!
Anyway, what is the difference? Fulgenzi is unreachable for competitors, and he brings the victory in the overall classification for Tsunami RT!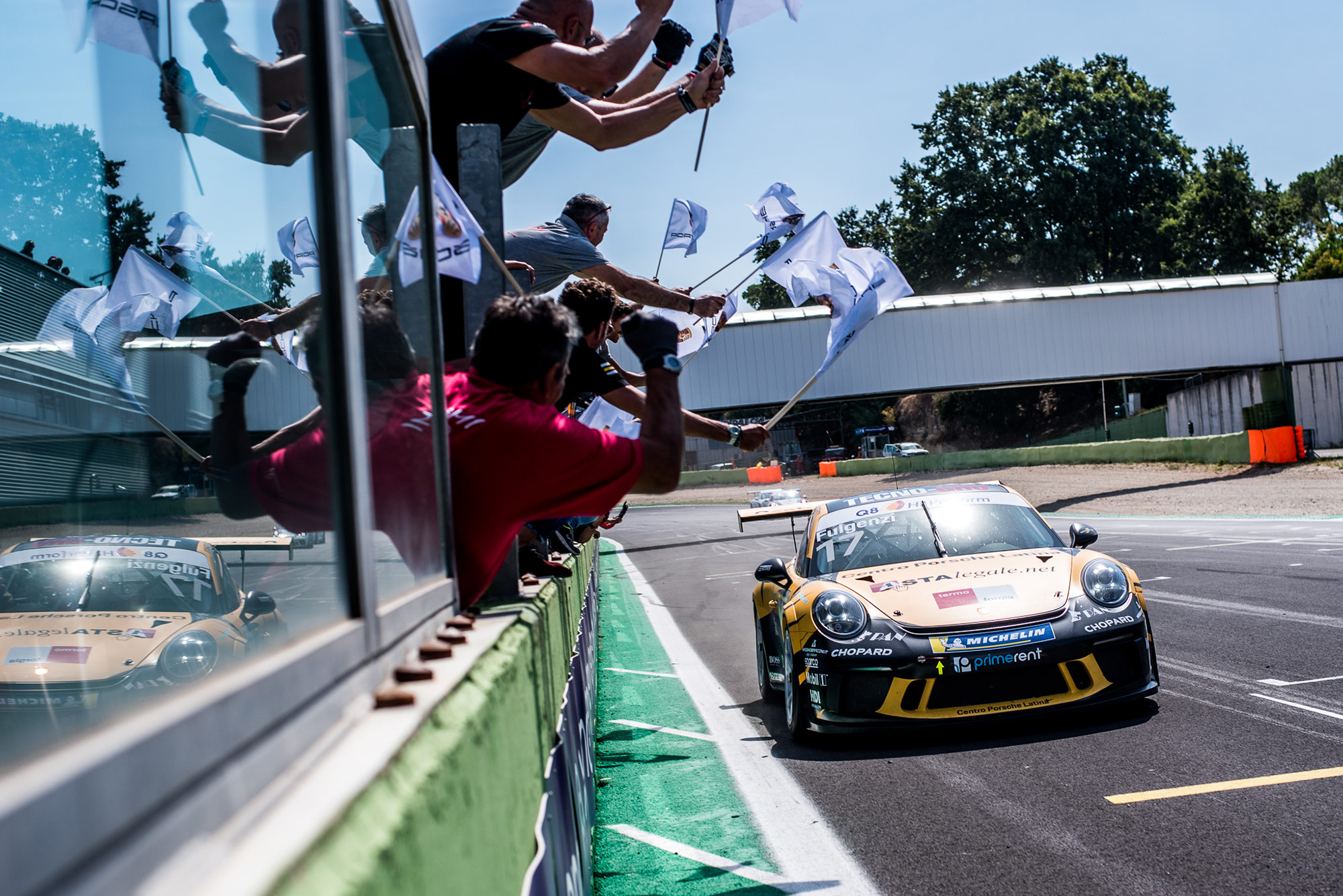 #17 Enrico Fulgenzi: "This is a wonderful victory, the one that every race driver dreams about. It's difficult to win when you start from pole, and it's even more difficult when you start 5th like we did today. We knew that the car was great, and the key moment has been the triple overtake made at the beginning. When I took the lead I had a qualifying pace, but I started to believe in our victory only when my opponents became smaller and smaller in my rear mirrors. Today we could have been stopped only by another tire issue, but we have been stronger and so I have to thank the whole Tsunami RT: they gave me a perfect car throughout the whole weekend"
Alex De Giacomi managed to win the bronze in the tough competition of Michelin Cup. Although he is not satisfied, we cannot but take our hats off to his professionalism and obstinacy!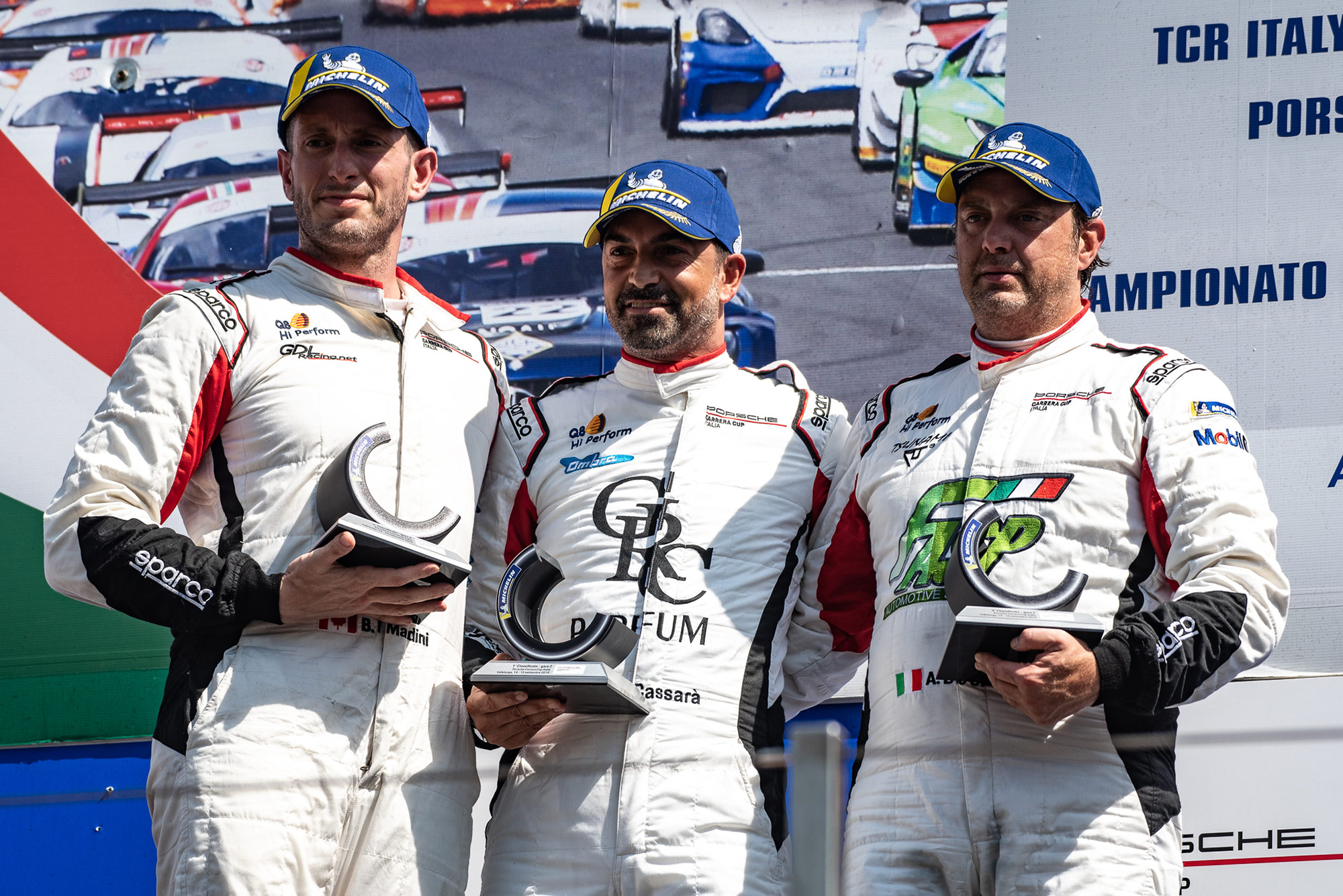 #67 Alex De Giacomi: "Unfortunately this wasn't the best race for us. We had the potential to catch a good result, but I was hit by another driver: I fell down in the standings, and for me was very difficult to come back on top. We ended in 3rd position in Michelin Cup, but I'm definitely not happy"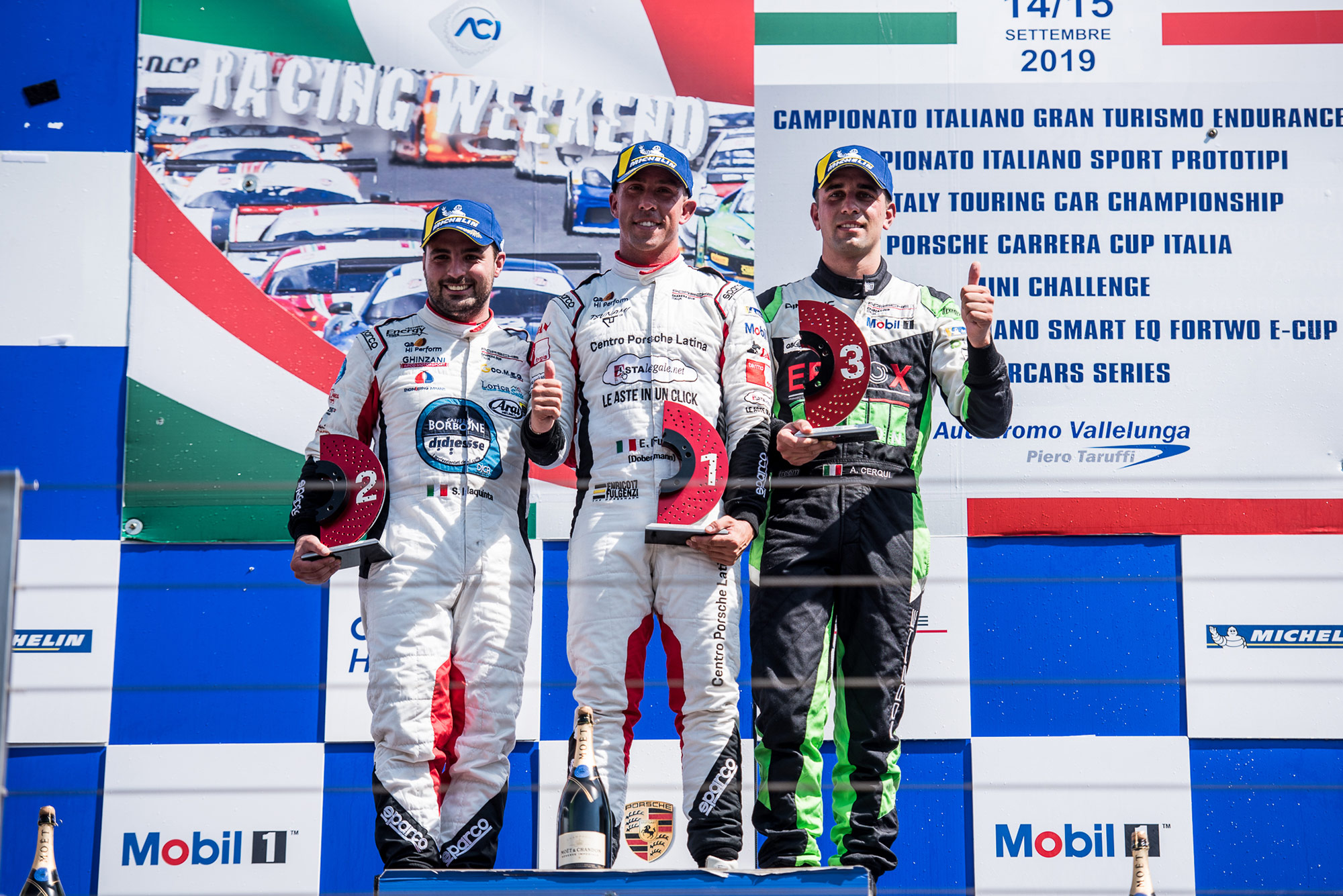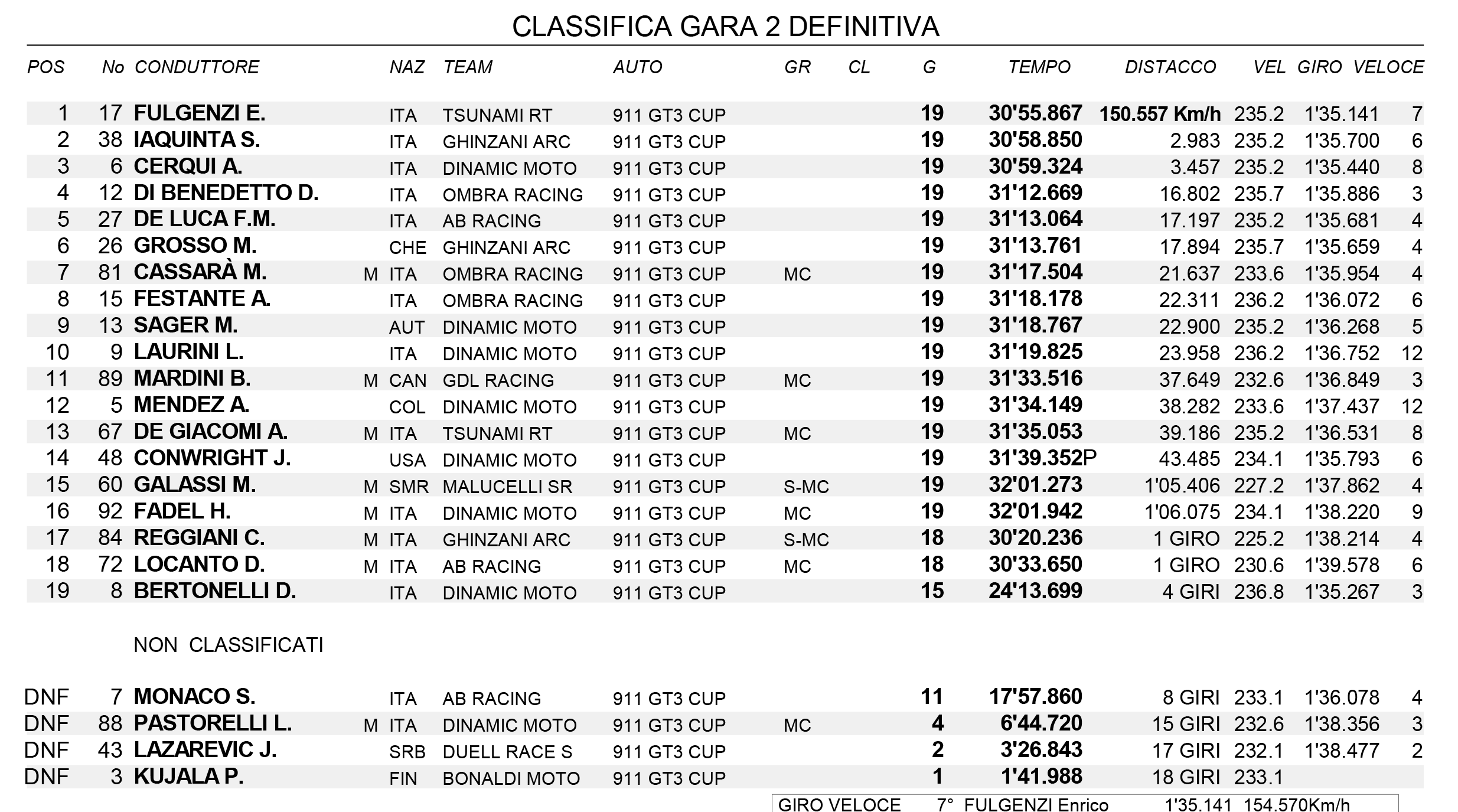 What a weekend! Great emotions! Please ask us why we love our job so much! Because of such weekends. By the way, the marathon continues: we are going to Barcelona, to start in the fifth GT Cup Open Europe round!
Happiness is never too much. It is true for races. Proved by Tsunami RT.