Franciacorta was a dark horse in Porsche Carrera Cup Italia calendar. This horse is not the one to bring us a victory.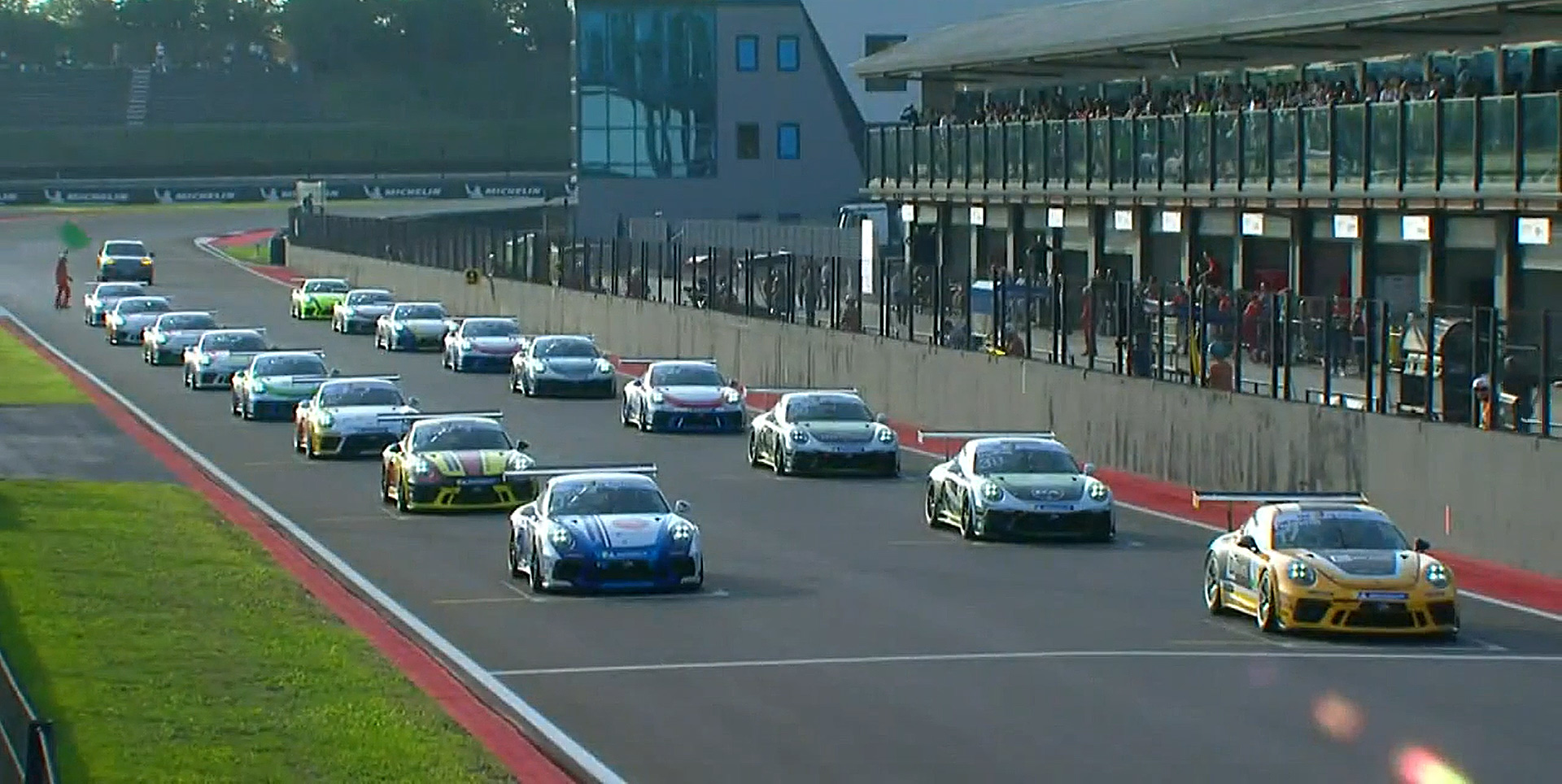 The organizers had decided to run a Porsche festival in Franciacorta, and gathered so many participants that they had to modify the schedule having separated the races of professional drivers and those of the amateur drivers of Michelin and Silver Cup classification. Everything would be fine if not the very configuration of the track. It is a narrow go-cart track with short straights, very inconvenient for overruns...
So it happened that we could see a safety car leading the peloton most of the time.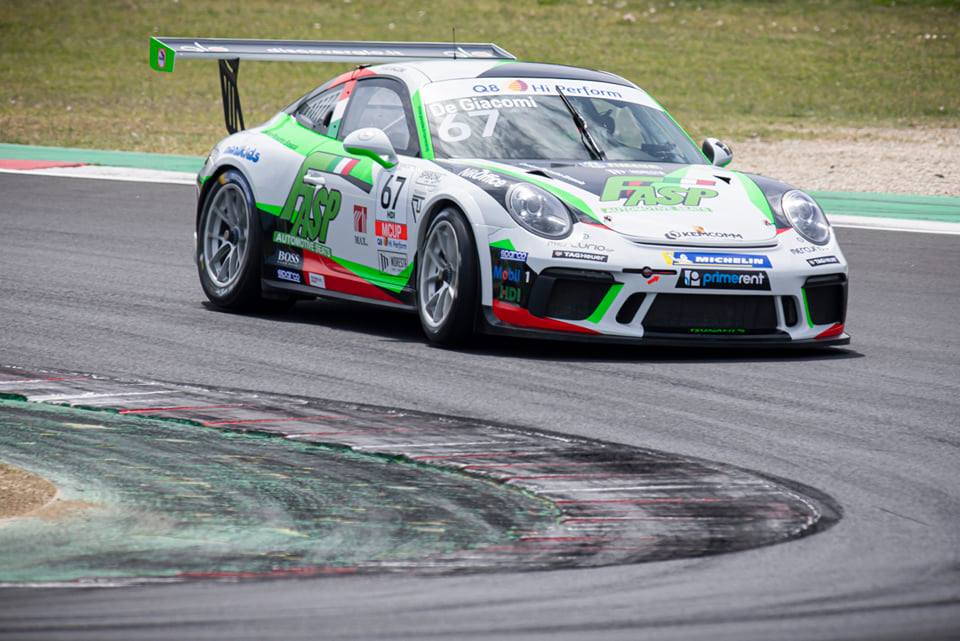 During the first race, Alex De Giacomi (#67) who had started from the fourth position and had kept it at the finish reached the bronze podium because of a penalization of Andreas Corradina. Not a bad start!
The continuance was expected to be perfect too – Gianmarco Quaresmini (#32) won the second position on the starting grid during the qualifying. What could go wrong?!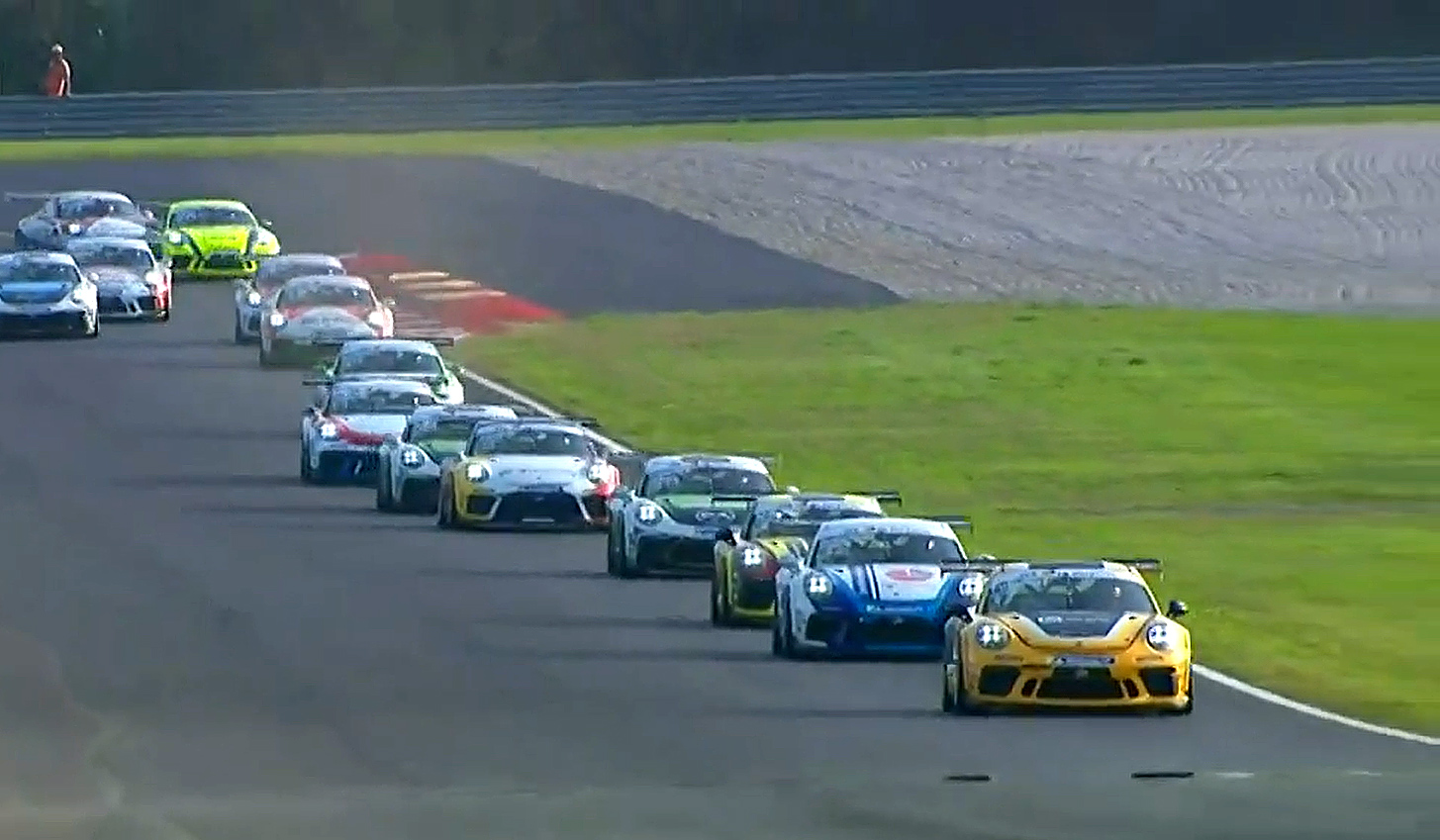 It turned out that a car drove well only when it had four wheels. When their number of tires on Gianmarco's car had reduced to three normal ones and one flat, the scenario of the race changed drastically, and our leader drove to the pit lane much earlier than everybody finished. What a bitter fall-out!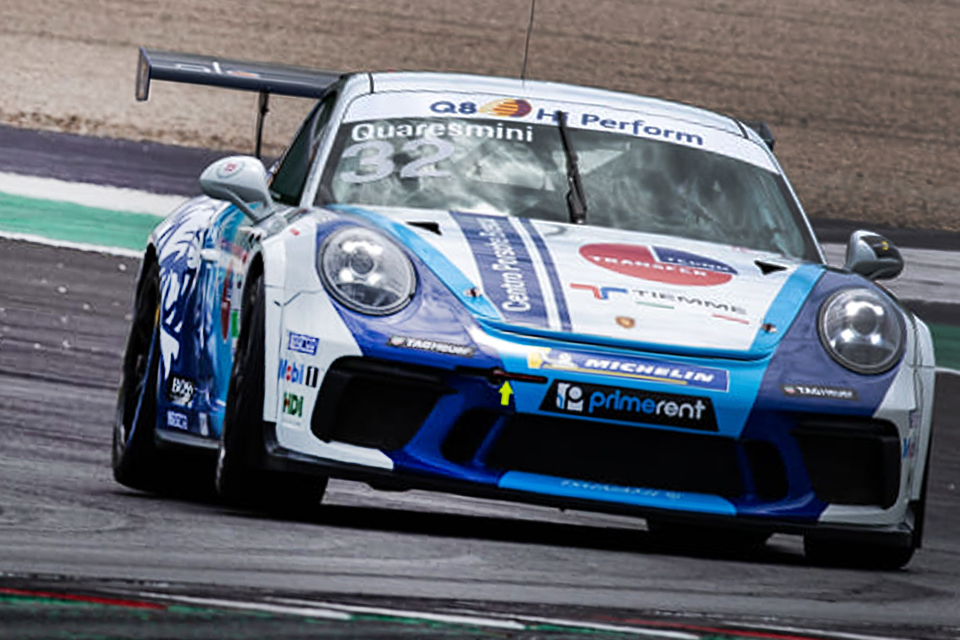 In addition, the race got off to a bad start for Giammarco Levorato (#33). He finished on the 14th position.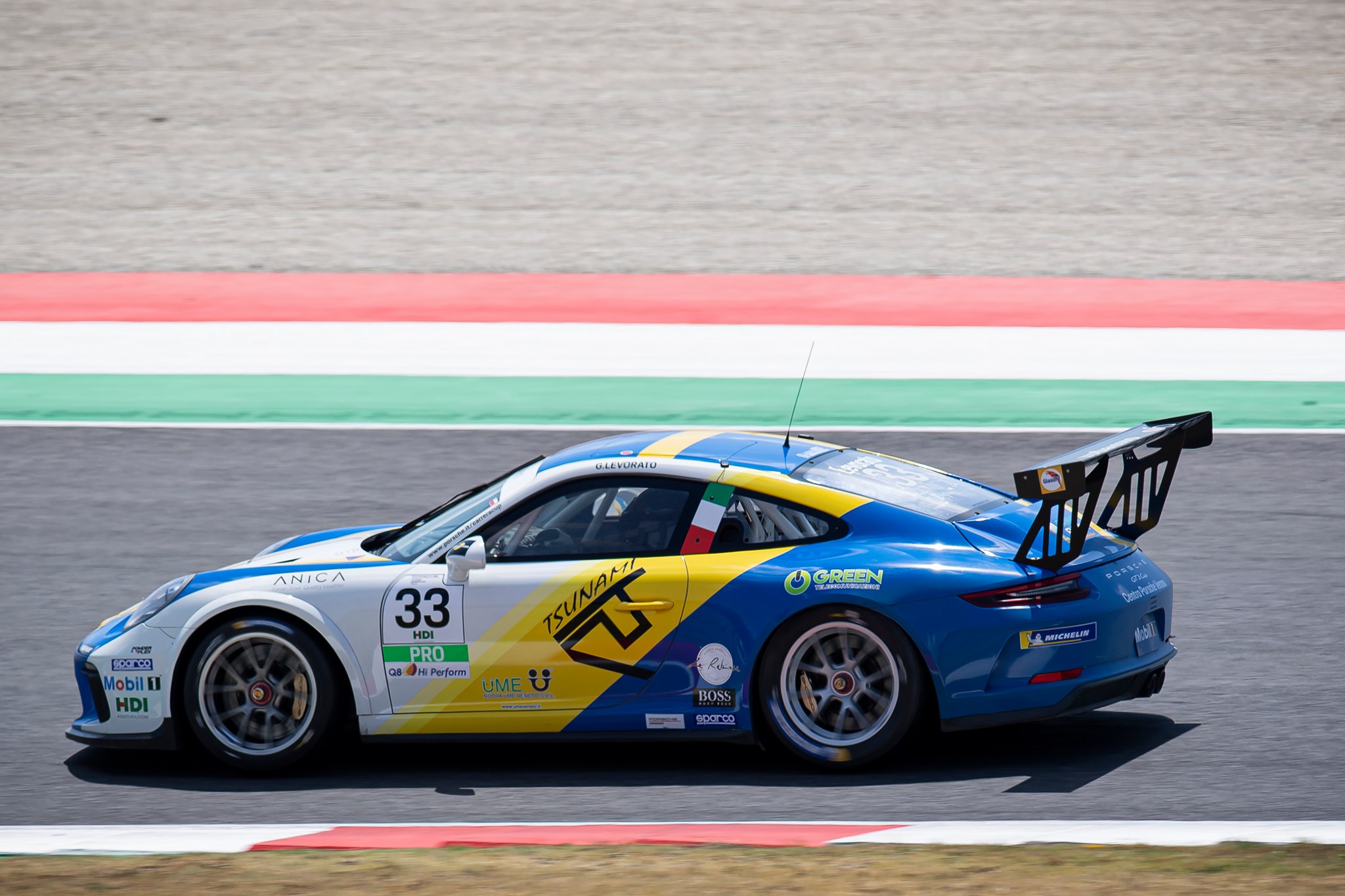 Giammarco Levorato: "The race didn't go well because at the start the first gear didn't enter so I started late, and on this track it's difficult to overtake".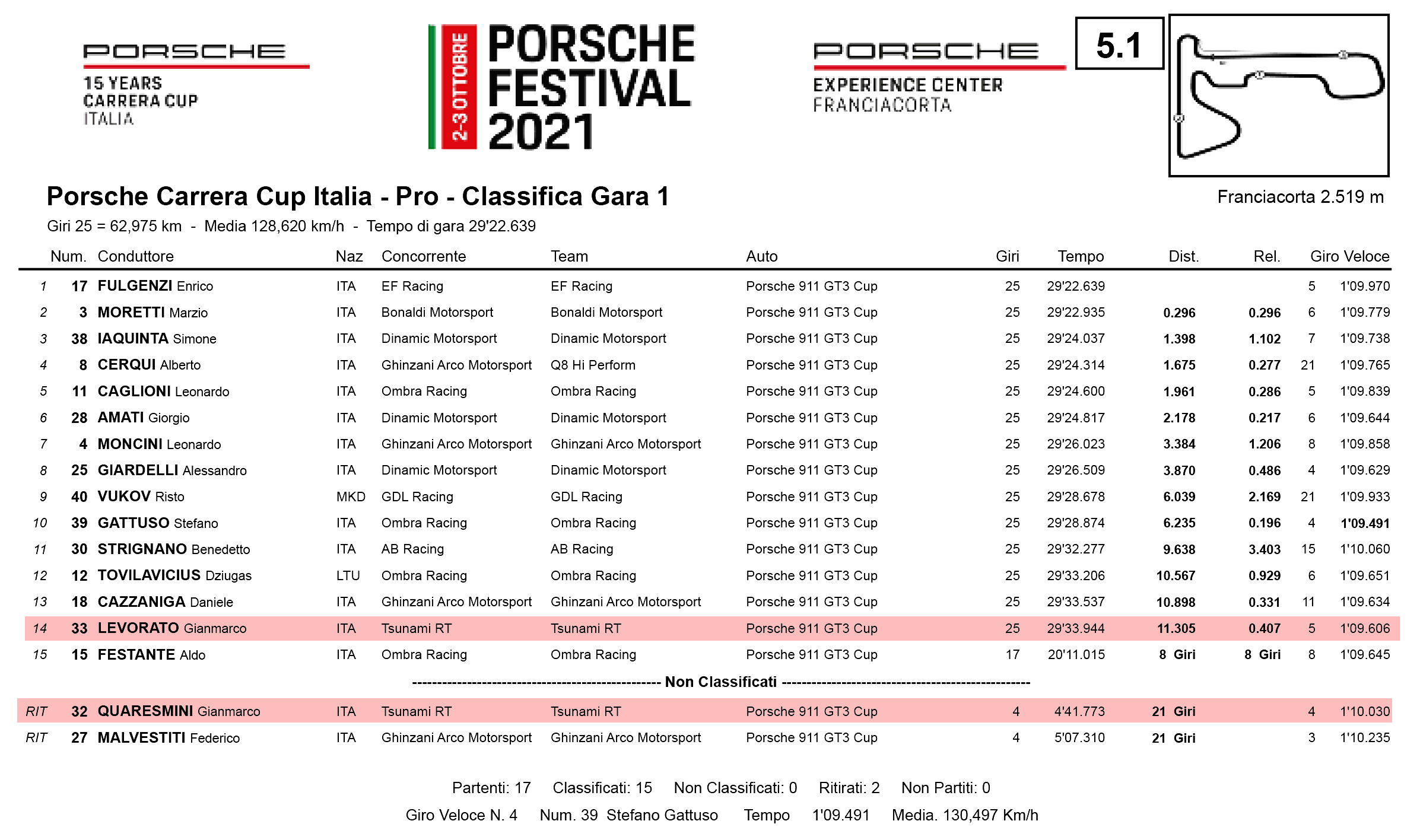 All our expectations for a podium of the next day were associated with Alex De Giacomi. And our driver did not let us down: the silver in the race allowed closing the gap with the leader of Michelin Cup classification, Marco Cassara, as much as possible. We should remind that Cassara became the leader when Alex missed a round because of the birth of his baby.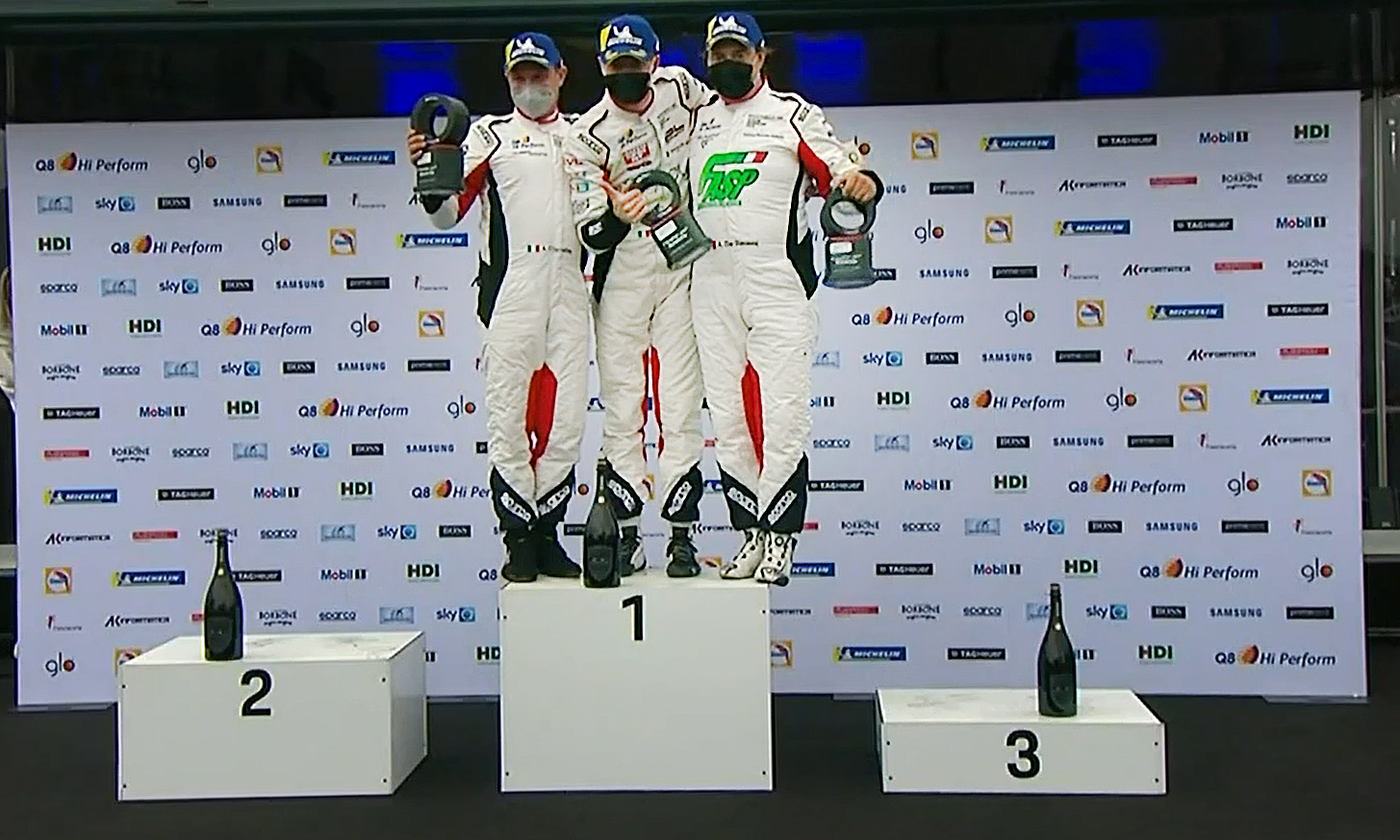 There was another disappointment in the Pro race: Gianmarco Quaresmini pinned the radiator at the moment of a contact with a competitor and left the track! What a bad luck!

Giammarco Levorato demonstrated the perfect pace and finished on the 9th position.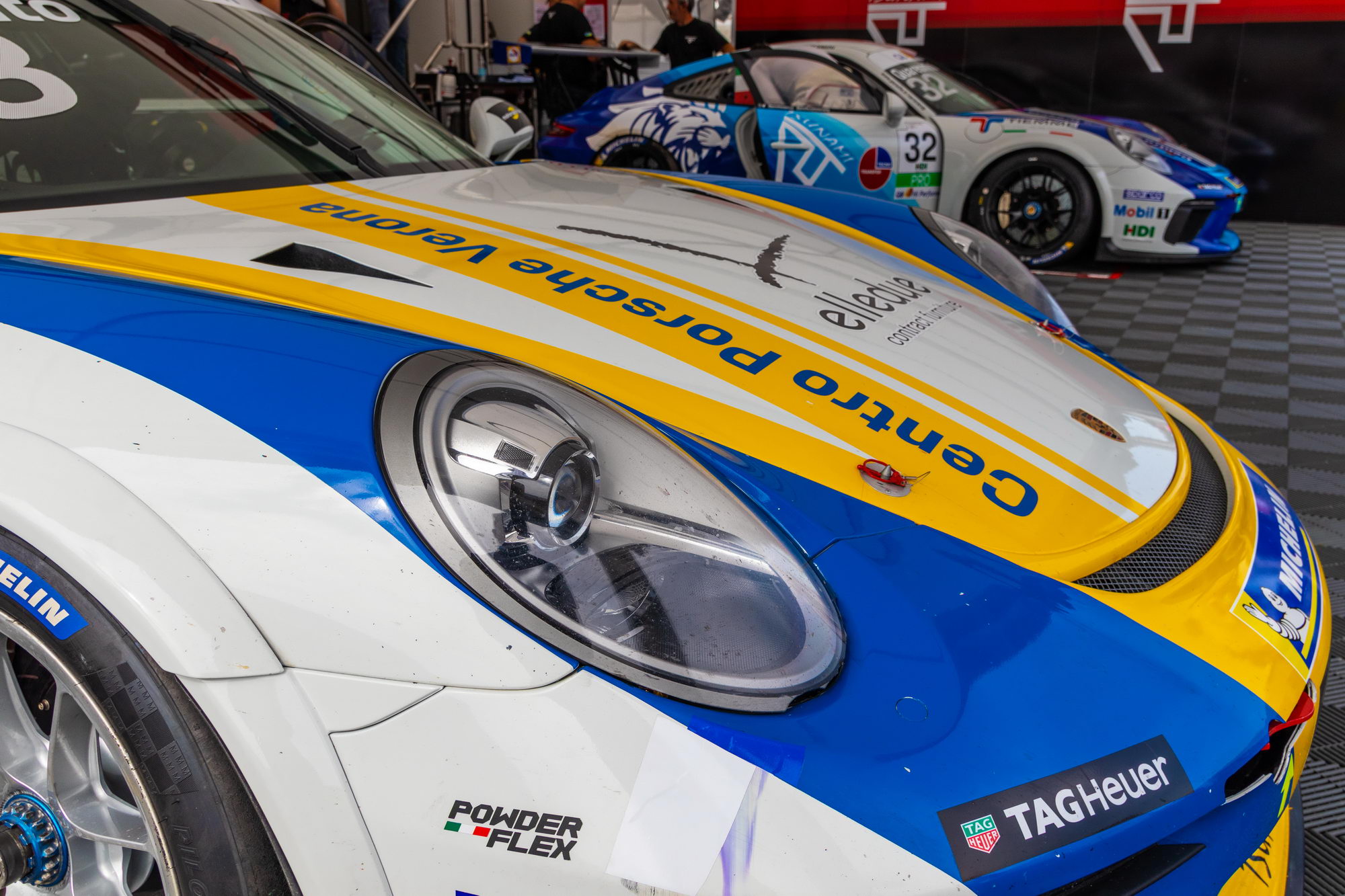 Giammarco Levorato: "The race went quite well, but unfortunately there were too many safety cars, and I was unable to recover well. But we were very fast!"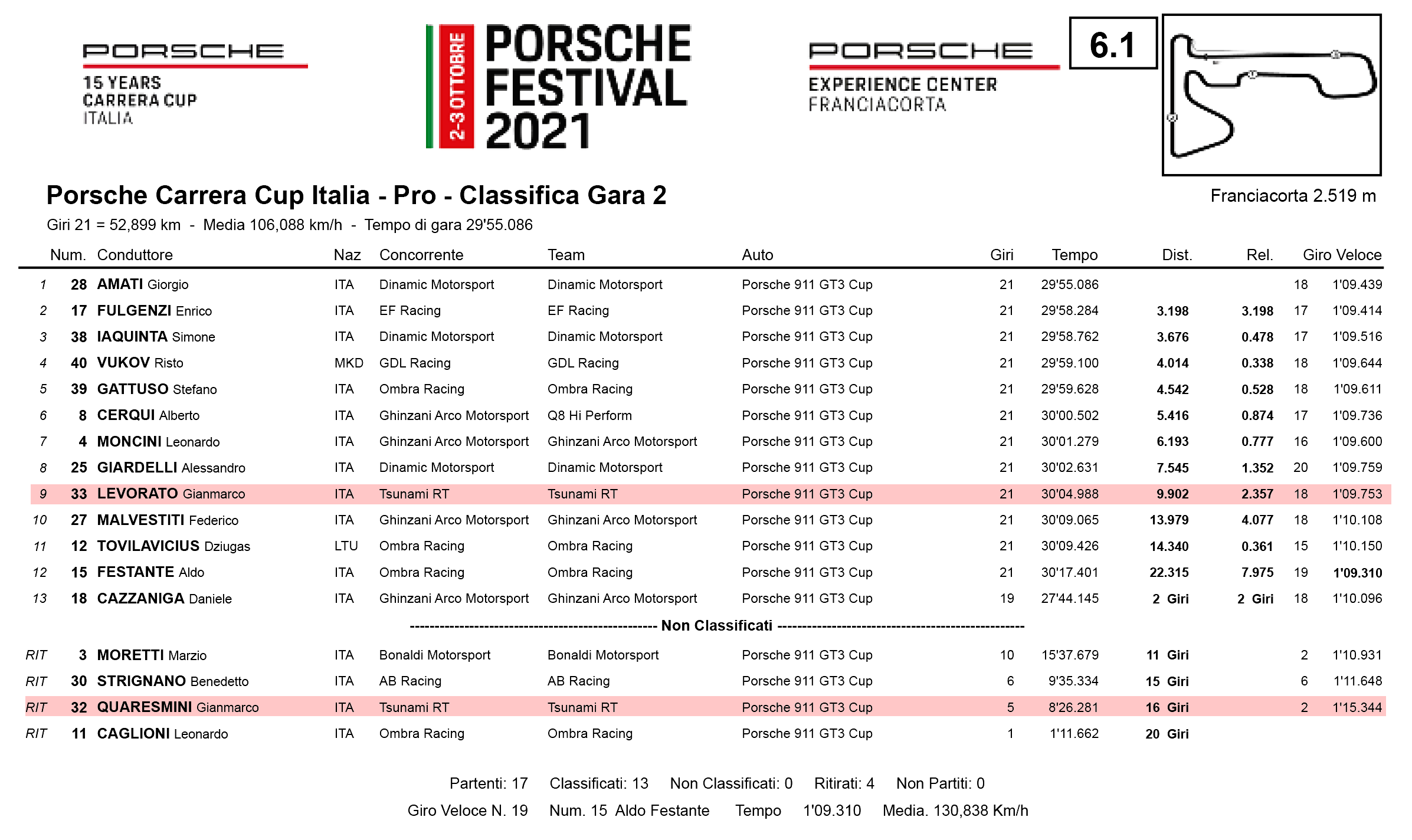 What could a "dark horse" show us? The main thing is that it will be incredibly interesting and hot at the final round in Monza! Are you ready? We are!