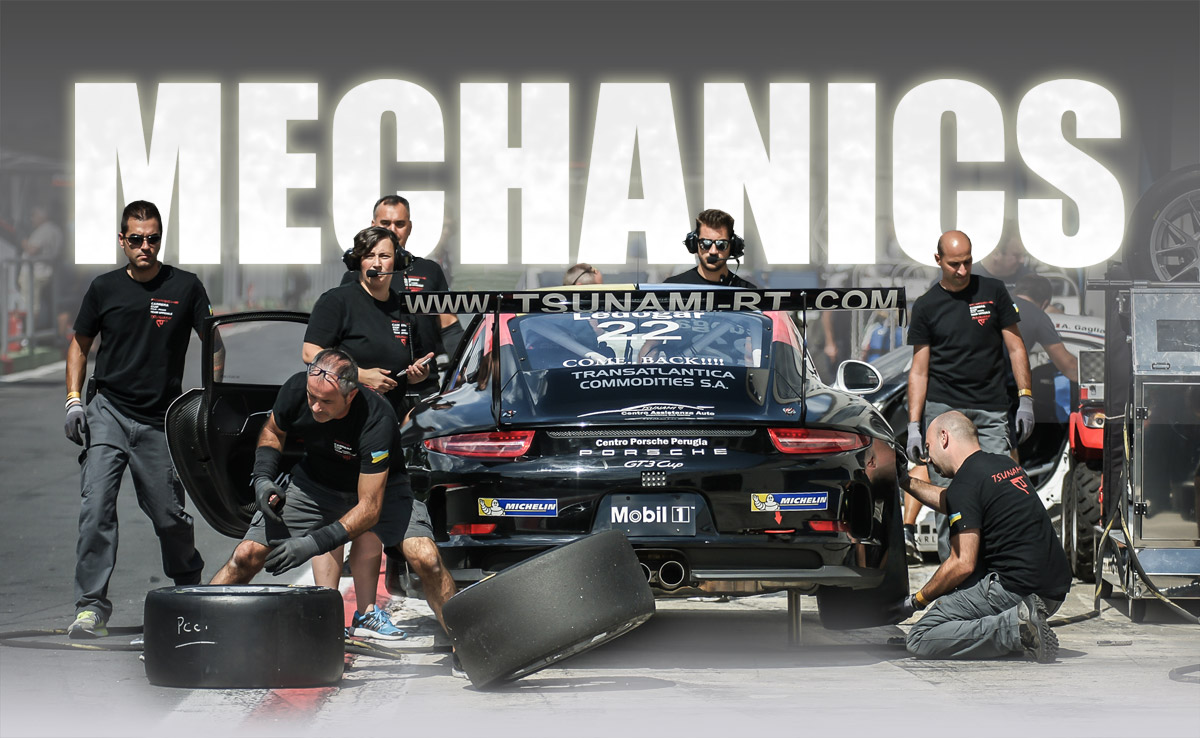 Mechanics are the people who hold not only the team success but also the driver's health in their hands. Get acquainted with main Tsunami RT mechanics: the Ukrainian Vitaliy Timanovsky who works with Oleksandr Gaidai's car and the Italian Agostino Pedron who handles Côme Ledogar's car.
1. Do you have any time to spend at home between the races?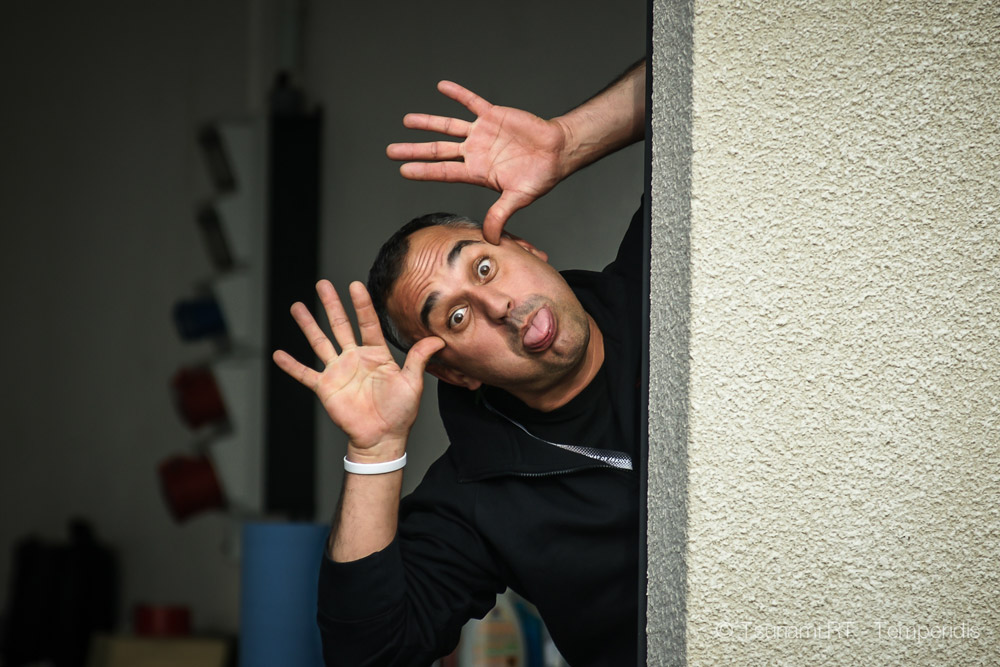 Vitaliy Timanovsky: Who, me?! It depends... I have some work to do in Odessa too: there are many public cars in our team, they also need handling. It's good if I have at least a week for my family, and I spend it doing minor repair that women can't do. I can't let anybody else to make repairs in my house. My daughter misses me, so I have to find time.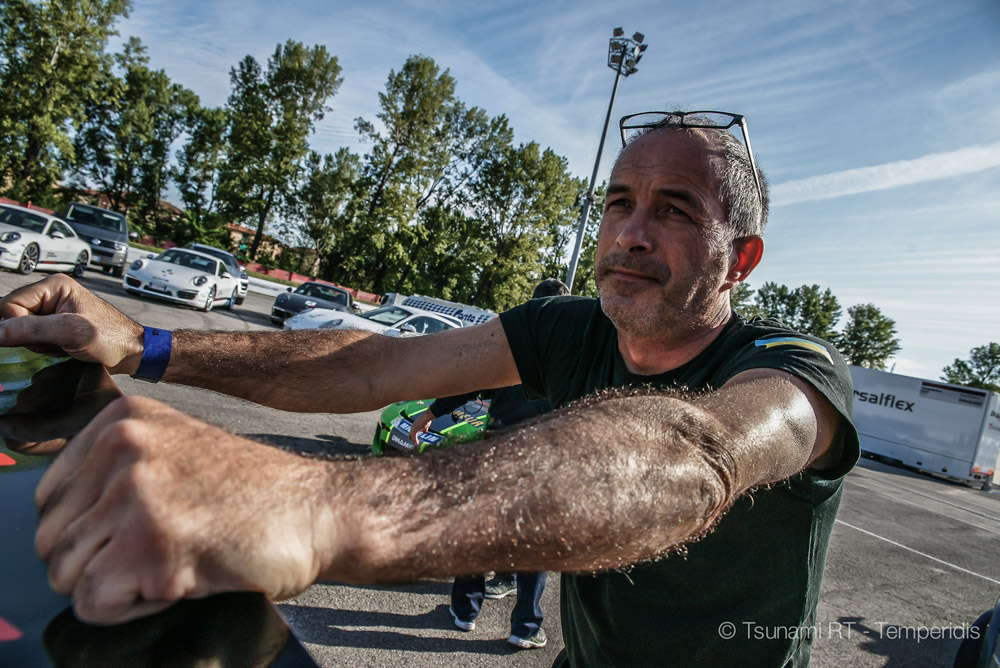 Agostino Pedron: I have time if I haven't got any work with the car. But if races or tests go in succession, I have to delay a meeting with my family by the next week, and then by another one, and so on...
2. Recall your most intense working experience in the team.
V. T.: The first half of this season was a real mess. There were races every weekend in Italy and in France by turns. I had the most difficult task because I handled Oleksandr's car and prepared it for the two championships. For example, we returned from France on Monday and it meant that I had only one day to disassemble and reassemble everything. 40°C heat was the temperature outside, not under the car where I worked. In other words, my brain was melting!..
A. P.: It was Paul Ricard where Oleksandr spinned and one of the competitors hit him. And there was the next race in the following day. We had to reoperate the car in one night, we didn't sleep at all.
3. Which detail of a racing car is the simplest to repair?
V. T.: Everything is simple! If you bandage my eyes, I will disassemble and reassemble the whole car. The year before last I was working alone mainly and I could dismount the engine together with the gearbox without help and winding engine and then put it on its place. But the human capability is unlimited, so I still have to learn a lot.

A. P.: Maybe, brakes... However, if you know the car, everything is simple. And if you don't know it, everything is complicated. But the most complicated thing is to repair a damaged car in a limited time.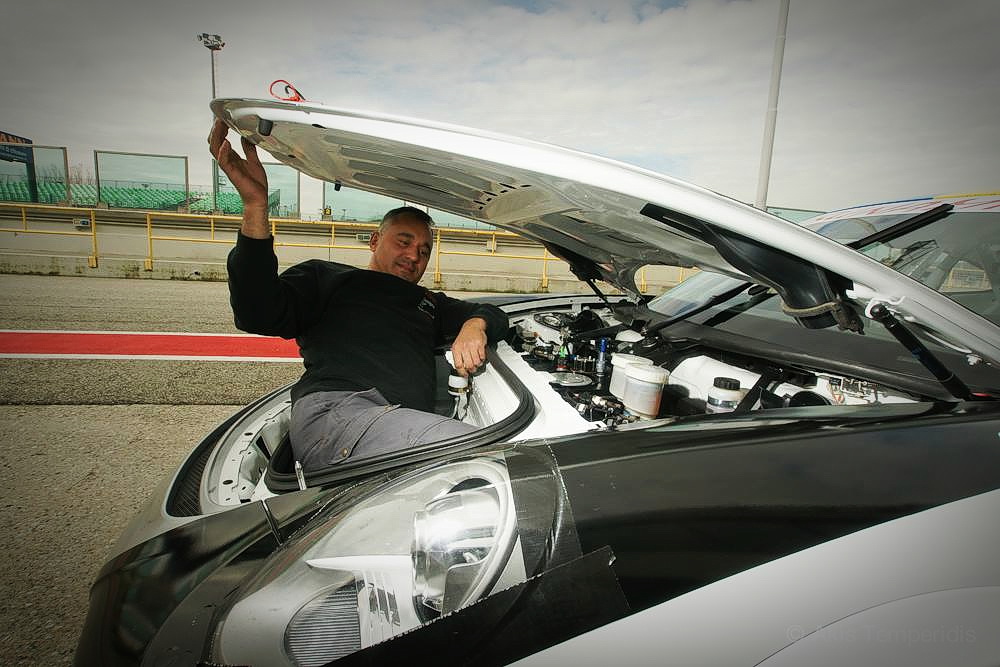 4. What does the car mean to you? A pet, a living being or an iron box?
V. T.: It's not an iron box. Oleksandr's car is something dear for me. It's not even a pet, it's like my adopted child. I am really jealous about the car, and I worry when somebody works with it without me. There were tests where I couldn't go, and I was in a twit: how they handled it, what did they do. When the car had been brought back to me, I examined it from scratch.

A. P.: To love the car is the main thing. And everyone chooses for himself or herself how to name it: wife, child, as you wish. Provided that you love it. By the way, it's enough for the car. But it's not the same for a wife and children. (Laughing.)
5. Do you go to a car service with your own car?
V. T.: Regularly! It's not very interesting for me to handle my own car. I twisted so many screws that I already have the car allergy. If my wife could drive, I wouldn't drive at all.

A. P.: Regularly! I am so short of time that I have to go to a car service to repair my own car.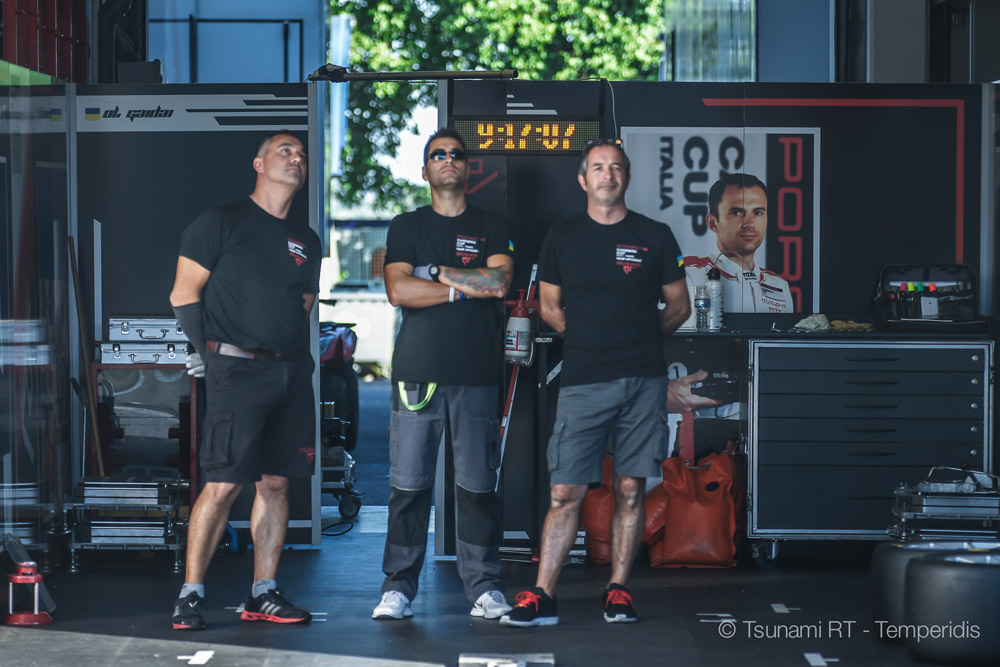 6. How did you come to motorsports?
V. T.: Generally, it was entirely by accident. I'm the ex-officer of the tax police, I have two higher economical educations. And when the Tsunami team only started to compete, when Oleksandr Gaidai only started to drive there, my neighbor, their acquaintance, asked me to help with carrying something over... that's how it started. Motorsports is an illness, I confirm it! I like it, but I regret that I haven't started with it earlier.

A. P.: I love motorsports from my childhood. I have always been an ardent admirer of the rally, and then I turned this love into profession. I competed as a co-driver in the rally, and then became a mechanic... I love my job very much.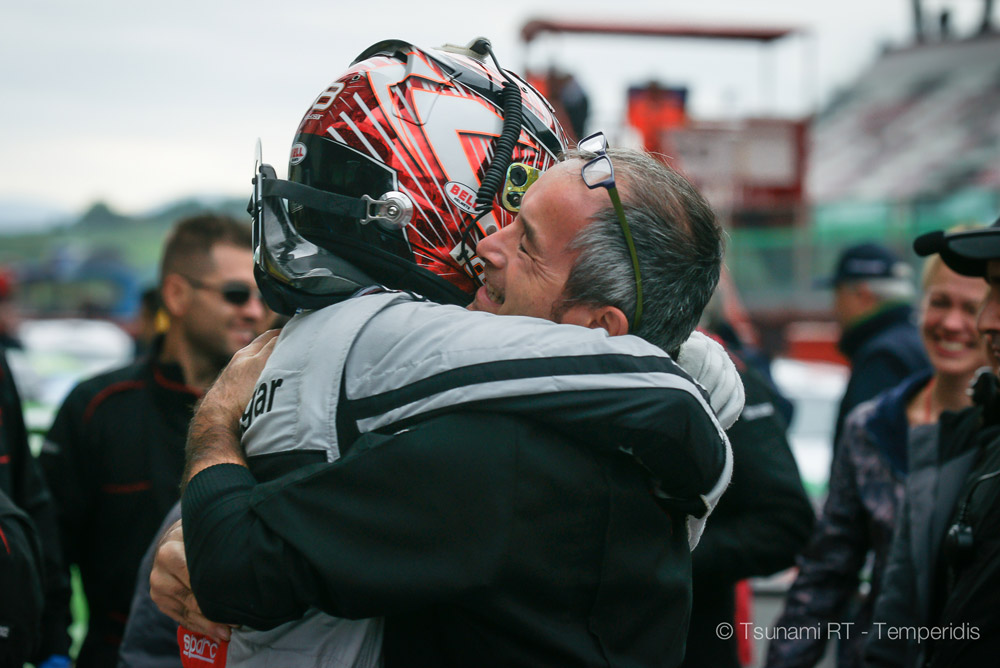 7. Don't you have a wish to take part in a race as a driver?
V. T.: Who doesn't?! Of course, I do. I think I would be successful.

A. P.: I think it's the only occupation I could choose instead of my job.
8. Which language does the multilingual team speak in lack of time?
V. T.: Italian. Firstly it was very difficult for me, but it's easier now. Of course, I still have to study the language, but when?!

A. P.: Italian, it's understood by everybody! Not everybody?.. (We took the interview with the aid of the interpreters from Italian into English.)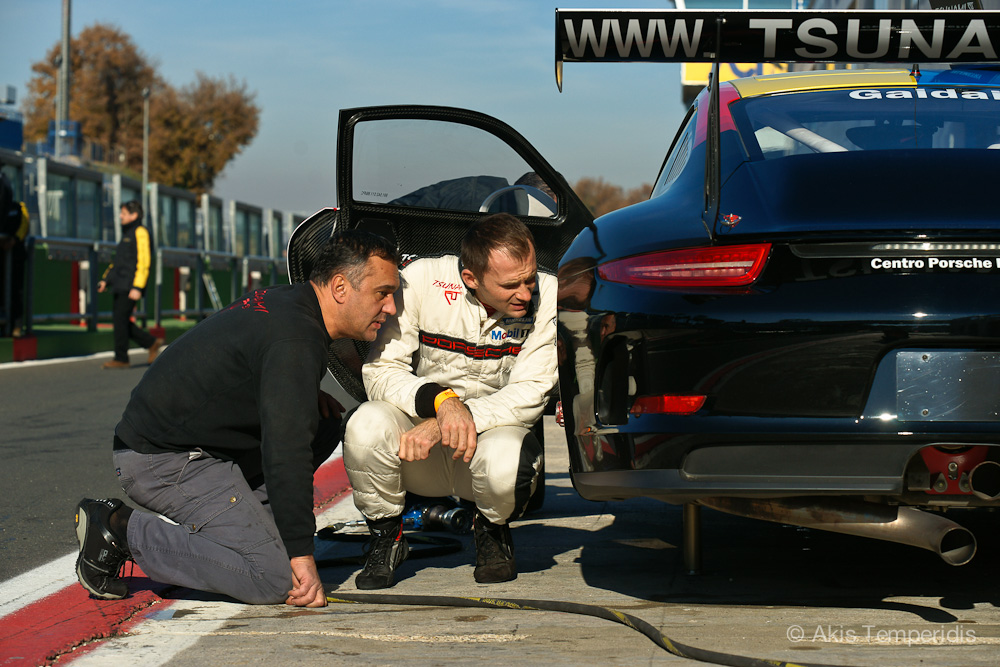 9. What would you do if you didn't work for Tsunami?
V. T.: I can't imagine. I know one thing: if Tsunami racing program closes one day, I will not work in the motorsports.

A. P.: I would do nothing! I would relax all day long. I work all the time!
10. Do mechanics have any professional secrets?
V. T.: There are no secrets in these cars. Success is, first of all, the engineer's work, and, secondly, it's the qualified mechanics' work. It's just attention and skills, that's all.

A. P.: There are no special secrets. But its very important to have a very coordinated team for it. When everybody knows what to do, everything becomes easy.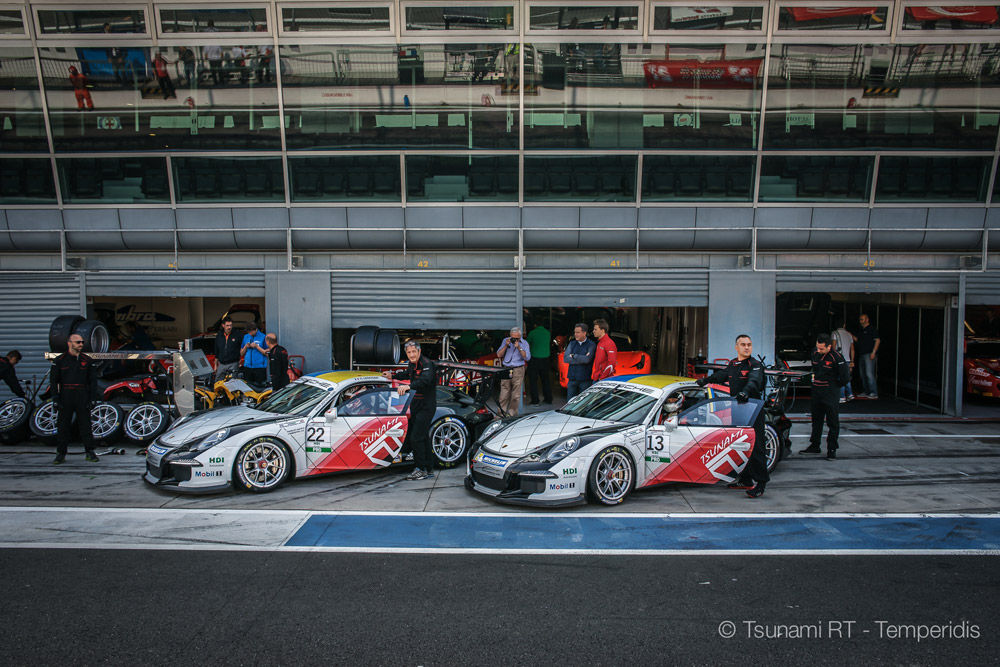 We thank Akis Temperidis and Stephane Casadei
for the no-profit interpretation work

See also:
10 questions to Stelios Fakalis,
10 questions to Oleksandr Gaidai,
10 questions for Irina Boyarskaya,
10 questions for Irina Kolomeytseva,
10 questions to Alex Gaidai (2014).